Good day, Habr!
Earlier this month, Samsung Electronics has introduced a new line of SSD-drives with advanced technology 3D V-NAND on board - Samsung 850 PRO. Novelty presented at the global summit «SSD 2014" in Seoul, aims to open a new generation of solid-state drives.
SSD-drive 850 PRO is based on the patented 3D V-NAND company Samsung, is a vertical three-dimensional structure of memory cells and a breakthrough to overcome the limits of existing technology chips with two-dimensional structures used in conventional drives.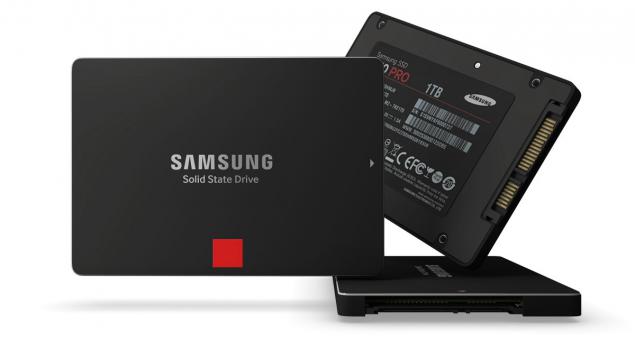 Solid-state drive 850 PRO has a high speed and resistance to external influences, while offering a decent level of performance among the drives using the interface SATA III (6Gb / s). Sequential Read novelties reaches speeds of 550 MB / s and sequential write - 520 MB / s. In turn, the rate of the random data reading device may be up to 100,000 operations per second (IOPS), a random write - to 90,000 IOPS.
In addition, SSD-drive 850 PRO is equipped with the «Dynamic Thermal Guard», which maintains optimal temperature during operation and prevents possible data loss due to overheating of the device.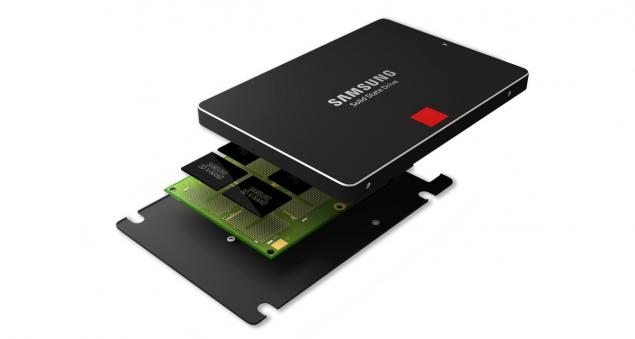 SSD-drives Samsung PRO 850 will be available in several options: 128 GB, 256 GB, 512 GB and 1 TB. Presentation of trends in Russia is scheduled for September. The prices for the domestic market has not yet been announced.
Source:
habrahabr.ru/company/samsung/blog/229239/