Good day, Habr!
Samsung introduced a new solid state drives Samsung 845DC EVO, designed for use in large data centers and other enterprise-class server systems, including among small and medium businesses. New items carry a proprietary 3-bit NAND flash memory 10-nm-class, embedded software and a controller based on SSD Samsung PM853T.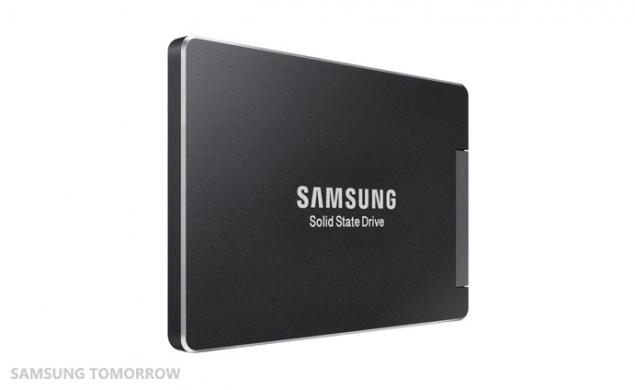 845DC EVO in the options available with 240 GB, 480 GB and 960 GB on board. The new SSD provides sequential read speed of up to 530 MB / sec, and in the mode of random read speed reaches 87,000 IOPS. In addition, Samsung provides a warranty on the drive for 5 years and up to 600 terabytes of TBW (Total Bytes Written). This figure shows the reliability of the amount of data that can be written to the SSD to the exhaustion of the resource memory. Active power Samsung 845DC EVO is about 4 watts - is only 25% of the energy equivalent HDD for data centers.
The new SSD will be available worldwide at the end of June. The prices for the domestic market while you can only estimate in mind, based on the announced prices for US $ 250, $ 490 and $ 970 for the version with 240 GB, 480 GB and 960 GB respectively.
Source:
habrahabr.ru/company/samsung/blog/225533/