The Cambridge University held a competition of scientific works, among which are separately held a competition of scientific photography,
which was presented 155 works - photographs taken during various scientific studies.
Another impressive shot - "Farewell to the King," which captures the moment when a bullet cuts the playing card with the king of diamonds.
The picture was taken student Nate Sharpe via playing cards, stroboscopic flash 400 nanoseconds
and shotgun cartridges with high-speed Viper 22.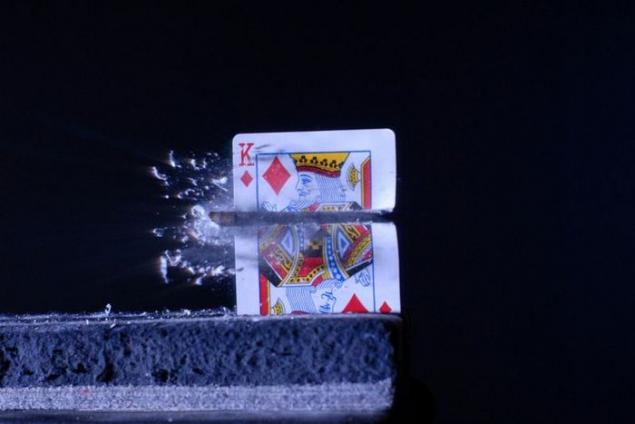 Photo flame struggling for survival, for a split second before it will extinguish the rush of cold air, took first place in the competition of scientific photography at the University of Cambridge. This picture was taken during a research project on the physics of combustion fire. Dr. Rob Gordon studied the structure of the fire, to aircraft engines are not glohli due to the sudden extinction of the fire. The photo was taken using two high-speed cameras at 5000 frames per second.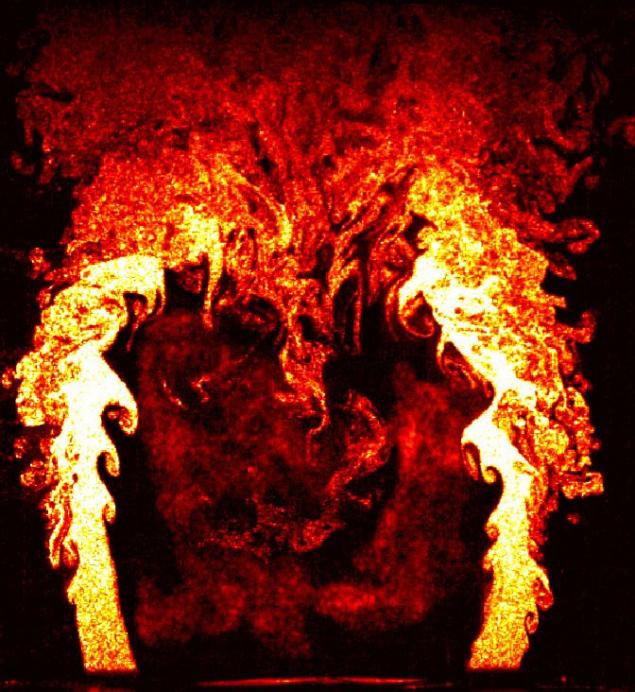 Second place was awarded the Ivor photos Daisy "Rotor" made during the study of flow irregularities on the blades of the turbine. The blades were painted with a mixture of bright poster paint and light oil, and then unwound at full speed until the paint has dried. This has created a stunning range of colors, which has been enhanced by ultraviolet radiation. Dr. Day says that his research can improve the fuel consumption.
Photo "crystalline substance", ranked third, demonstrates amazing sharp crystal of zinc oxide in the form of golden stars in the structure of amorphous carbon. Rami RM Luca and Yong Tai Lee, made this picture, investigating the material used in transistors, light-emitting diodes and solar cells. Their work can give their results in the development of cheaper alternatives existing technology used in computers, mobile phones and chargers working on solar energy.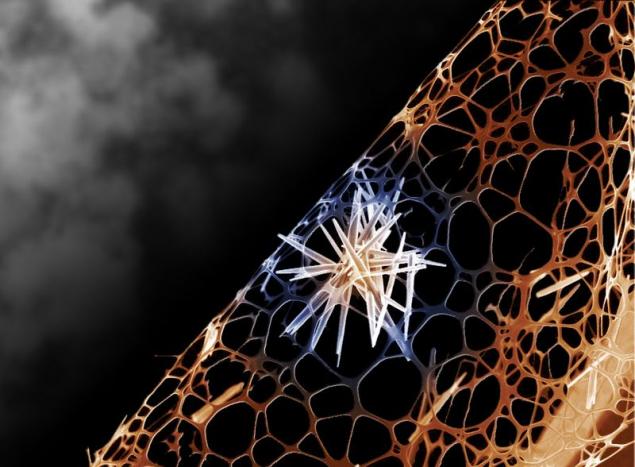 "Tiny Canyon" Christoph Meyer took fourth place in the university competition, which showcases the work and research at the Faculty of Engineering.