We begin with a small lake near the town of Webster, Michigan, USA. His full name Chargoggagoggmanchauggagoggchaubunagungamaugg
(Chargoggagoggmanchauggagoggchaubunagungamaugg), and this is no less than a 45 letters, 15 of which «g» and 9 - «a». This is the longest place name
(Title) in the USA. One option meaning of the word - "You catch a fish on your side, I fish on their own, and no one catches a fish in the middle."
Now better known as Lake Webster (Webster Lake), but the ability to pronounce the long version - the pride of local residents.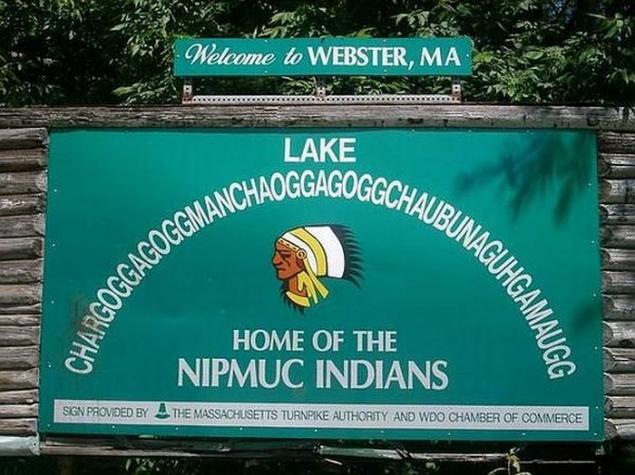 Next on the list comes Welsh village with breathtaking title Лланвайрпуллгвингиллгогерихуирндробуллллантисилиогогогох (Llanfairpwllgwyngyllgogerychwyrndrobwllllantysiliogogogoch), wherein the 58 letters. Translated from the Welsh language sounds like "Church. Mary in the hollow of white hazel near a rapid whirlpool and the church of St. Tisilio near the red cave. " The village has a website Llanfairpwllgwyngyllgogerychwyrndrobwllllantysiliogogogoch.com and is the longest in the world of a domain name consisting of a single word.