33,767,187


There are technologies that have existed for so long that we started to take them for granted. What do you, for example, you can say about the Internet? Even now, many people still joking (or may not joking) assert that if "World Wide Web" invented Al Gore (Al Gore), although in fact this honor fell to the
Tim Berners-Lee
(Tim Berners-Lee).
If you were on this site [
material taken from the site of the company that offers solutions in the field of VoIP i> - approx. pens.], it is likely because you have a passing interest in Voice over IP-based, or just VoIP. Perhaps you have already discovered the diverse possibilities of its application in the business sector, or at home.

Just as in the case of the Internet, VoIP origin is well known only to those who cares, and those who appear only idle interest, almost nothing about it do not know. In this article we will try to uncover the unknown part of the history of the origin of VoIP and pay tribute to those who deserve it.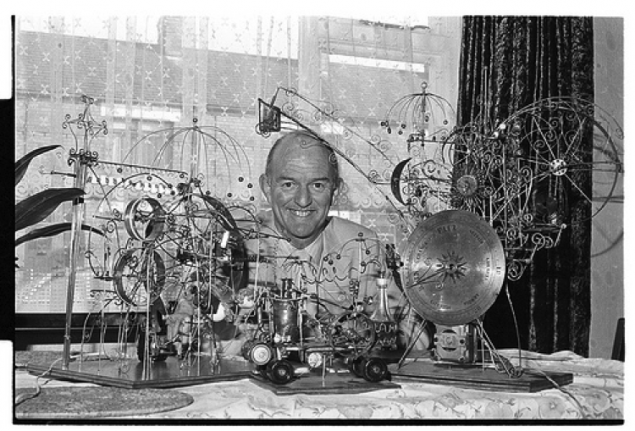 is not the inventor i> VoIP, and rest assured that the use of a VoIP system far not so difficult i> [may seem]. I>


Man "behind the scenes» h4> And if you want to know the name with which to associate the beginning of VoIP, the only name that you need to know - it's Alon Cohen (Alon Cohen), businessman and entrepreneur, born in Israel. In 1989, he helped found VocalTec Inc. and invented a particular type of audio transceiver, which as a result and has made possible the establishment of VoIP.

It is quite clear that this is the man who helped to radically change the telecommunications industry. Cohen owns 4 patents - not so much when you take into account his significant contributions to the industry; He currently is the executive vice president of phone.com.


VocalTec and the further development of technology h4> VocalTec Communications Inc. Cohen became a "pioneer" in the application of technology VoIP; they were the first to offer telephone services over the Internet, and in 1996 VocalTec Communications Inc. became one of the first successful online companies to publicly list its shares on the stock exchange.

In 2005, Cohen received VoIP Visionary Award, which, in our opinion, is somewhat redundant (or at least delayed), given the fact that he was involved in its creation. In the same year he was recognized as one of the hundred most influential Israelis. In addition, he represented Israel at the UN talks, during which time going to adopt global standards for VoIP.


VoIP today h4> In 2010, became part of VocalTec MagicJack. Since then, as VocalTec successfully introduced to the world community technology VoIP, besides MagicJack came, and lifted up a host of other modern industry titans. Largely due to Cohen, with its pioneering spirit and vision, now business telephone systems operating on the technology VoIP, as well as free international calls used by companies of all shapes and sizes, not to mention ordinary citizens around the world.

Skype from Microsoft was one of the first VoIP-services consumer level, which in its time was a sensation, and FaceTime from Apple, followed suit, using the built-in cameras nowadays ubiquitous mobile devices.

Regardless, from what point of view to consider VoIP, this technology has had a decisive influence on the way we communicate. At that time, as the MTS may always be dominated in the number of telephone towers and tariff plans, home and business telephone systems increasingly rely on technology IP-telephony. In other words, VoIP warned of "traditional" telephone service providers; many of them still cling to outdated business models, such as the expensive international calls and low level of signal reception. Can rightfully claim that VoIP - the future of home and business phone services, this technology is proof of the genius of Cohen, who foresaw where the wind blows, even 25 years ago.

Source: habrahabr.ru/company/celecom/blog/220683/