Recently, Jennifer Aniston has won a court case that haunted her for months. A certain Jason Peyton imagined,
that he - the ideal candidate for the role of the father of the future child actress. Maniac so scared Aniston his matrimonial plans,
that she was forced to go to the police. Under the influence of this event popular American website TMZ.com has compiled a list
Hollywood celebrities, who at various times been victims of obsessed fans.
Each least malomalski starlet flashed on the big screen almost immediately acquires an army of fans. Sometimes, however, admirers and beauty of this or that celebrity becomes a little magazine articles, photo shoots, concerts or film premieres. They tend to be closer to the idol - get into the house, steal personal belongings and begin to look for a meeting with the "subject" of his sick imagination. When the star refuses so zealous of communication in the course are threats due bodyguards and police rarely put into practice.
Jennifer Aniston
24-year-old Jason Peyton, obsessed with his sick fantasy on the theme of "let's get married," he persecuted Jennifer Aniston a few months ago. To see the star of his dreams, he crossed the whole country. A fan on your car scratched inscription "I love Jennifer Aniston" and decorated the interior of her photographs. And he began to seek meetings with the star to make her a formal marriage proposal. The actress was forced to go to the police. In a statement, she wrote that "because of the annoying harassment and aggressive behavior of Mr. Peyton, she worries about his safety and that of their relatives».
When police arrested Peyton, he seized a sharp knife, a tape recorder and a large number of love letters addressed to Jennifer. Among the other was a letter where Jason writes: Aniston told him that he wanted him to be the father of her child. When arrested, Payton said he will still continue to pursue Jen.
The court issued an order prohibiting Jason Peyton closer to the star, as well as its managers, agents and other representatives, closer than 100 meters. And doctors have diagnosed - paranoid schizophrenia and placed the young man to the hospital for medical treatment. But, according to friends, Aniston still restless: she recently confessed that although Jason and planted, she continues to see him in his nightmares ...
Uma Thurman
Obsessed fan of the actress pursued two years. The patient psychiatric clinic 35-year-old Jack Jordan was arrested near the house of Uma in New York October 5, 2007. He spent the night under her windows, making his way to the set, and threatened to kill himself if he saw her with another man. During sessions of the court, Jordan said he would leave the Mind alone, if he knew that his behavior frightens her, and that he is very upset that he his actions upset the actress adored them.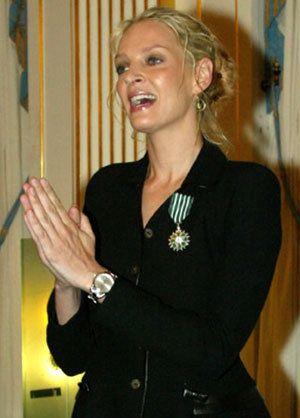 As for Uma Thurman, she confessed to the court that this harassment absolutely knocked it out of the rut and has become a nightmare. After spending nearly a year in prison, Jordan was released, and was sent for compulsory treatment.
Claudia Schiffer
When supermodel Claudia Schiffer was seven months pregnant, her husband, British director Matthew Vaughn admitted that he was afraid for the life of Claudia. It is seriously feared that it could kill a crazy fan. My husband model had every reason to worry not only for the life of Claudia, and their children - six-year and five-year Klimentina Caspar, as their families are constantly persecuted. Crazy fans not only annoy the star family on the street, but also make their way into their house. For example, Matthew had found something in his house to pick up a fan. Although blood froze in his veins, the director tried to keep his composure, and even offered a cup of tea fan.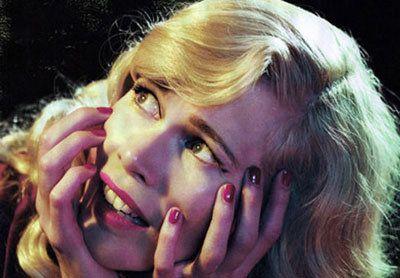 - I went to the kitchen and saw the man sitting at the table with the bag - he said. - At first I wanted to shout to him: "Get out of here!". But then I thought that he might have a knife or a gun, and my wife and kids just slept upstairs. So I offered him a cup of tea, and then called the police. He was just a freak.
According to Matthew, after the trial attacker immediately I got into a taxi, but did not go to the airport and asked the driver to take him to the house model. Another fan was Claudia's house with a bottle of his own blood.
- Yes, we constantly pursue freaks. I'm not a celebrity, but I am afraid for my wife. We all remember what happened to John Lennon - undergoing a director.
I must say that fans Schiffer persecuted for a long time. For example, in 2002, the year her house got an Italian Augustino Pomata and 2004, the year the Canadian Louis Brisetta twice expelled from her house in Suffolk UK.
Britney Spears
Singer in 2002, pursued a 41-year-old Japanese businessman Masahiko Shizava. Male pop princess sent their photos and messages such as "I am pursuing you." All over the fact that Britney filed a lawsuit with the request to protect her from a Japanese fan in 2003 has achieved this.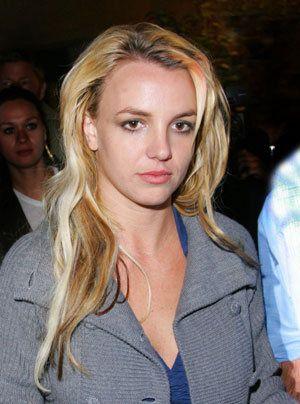 The lawsuit, filed in the Supreme Court of the singer in Los Angeles, it is reported that Masahiko Shizava constantly watches it and is "trying to get in touch" since September 2002. All these actions insolent Britney was exposed at his home in Los Angeles and in her second residence in California. She does not leave her alone Japanese, and one of her parents' house, located in the same place. As a result, the Japanese possessed was deported to his homeland.
Madonna
In 1998, in love with Madonna while 24-year-old Michael Sessions tried to enter the house of the pop diva in London, posing as a messenger company selling flowers.
Five years seshn come on the show Top of the Pops, which was attended by the singer. However, vigilant guards learned hapless fan whose photo with flowers after the incident appeared in all the tabloids, and detained him at the entrance to the studio.
Halle Berry
A certain Robert Sawyer Berry sent threatening letters. While the star was pregnant, and, of course, these letters made it a lot nervous. The actress went to court, which banned the man in any way to interfere in the life of Holly. Sam Sawyer argues that everything that happened was a misunderstanding.
Avril Lavigne
The programmer from Seattle, James Speed ​​was sentenced to a month in prison in 2004 for having pursued the singer, sending her threatening letters and constantly loitering near her house. The man was detained. As a result of a search of the home Speedy was found weapons and small personal belongings Avril. He was later released on bail of $ 5 000. The most interesting thing on offense programmer pushed his own wife, who advised him in such a way to get rid of pursuing his image Avril.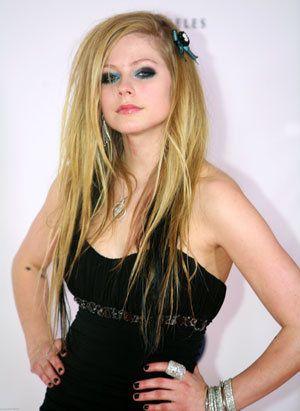 Catherine Zeta-Jones
In 2005, the actress received a letter which read: "We will cut you like a piece of meat on a bone and feed the dog." Later it turned out that the author of this bloody message has been 35-year-old Downey Knight. She was madly in love her husband Michael Douglas actress, because she decided to take a desperate step. Catherine went to court, which gave presledovatelnits three years of imprisonment.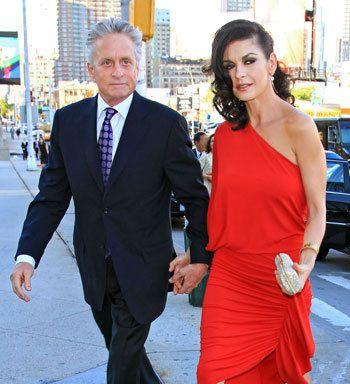 Janet Jackson
Sister of pop king pursued a maniac named Robert Garden. He tried to get closer to the star, hiding behind "business interest", but Jackson saw in Robert persecutor and a court has made a ban to approach it at a distance of less than 90 meters.
Pamela Anderson
The star of "Baywatch" pursued a William Stansfield, who was reportedly molested her son Brandon in the school in 2003. Addressing the court, it has made the ban this man to approach her.
Jennifer Love Hewitt
Actress pursued a resident of San Diego, some Diana Napolis, argue if star of the show Ghost Whisperer reads her thoughts to harm her. At the time of his arrest Napolis was declared mentally ill and was sent for compulsory treatment. However, five months later, prosecutors decided that a woman is able to stand trial.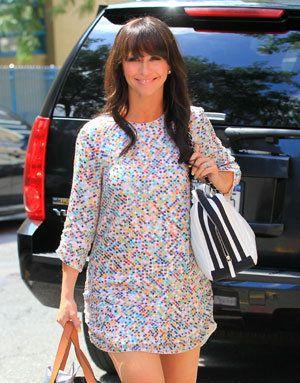 However, the trial did not chastened maniac, and she soon found herself another victim: Diana began to assert that the famous director Steven Spielberg and his wife Kate Capshaw - Satanists, implanted in her brain elektrochip and manage at a distance. His suspicions woman repeatedly stated defiantly, delivering real headache as the director himself and his bodyguards. Spielberg's patience was exhausted after he learned about the plans Napolis, which threatened him with physical violence on the short film premieres. He is at the disposal of the Court all the facts and documents confirming persecution by mentally ill women.
- I care about their safety, as well as the safety of his family and people close to me, - said the famous author of "Saving Private Ryan." - I want to emphasize the obvious: I was never in any form is not trying to influence the actions of Miss Napoli or by remote control, or in some other way.