Amsterdam is the largest library in Europe, the design of the building owned by Jo Coenen, the former Government Architect of the Netherlands, who drafted a neighboring island KNSM and Central Library Maastricht, as well as engaged in the reconstruction of the magnificent buildings in the city Glaspaleis Heerlen (Heerlen), in which the Central Library city.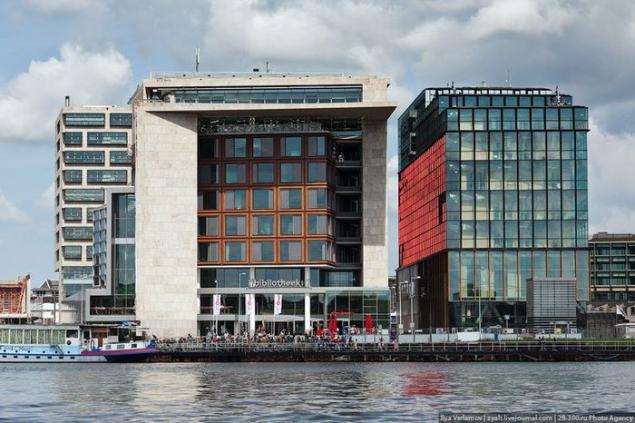 We begin our tour of the parking lot. It looks like the descent for cyclists, they descend down the ramp, and upstairs to get moving walkways.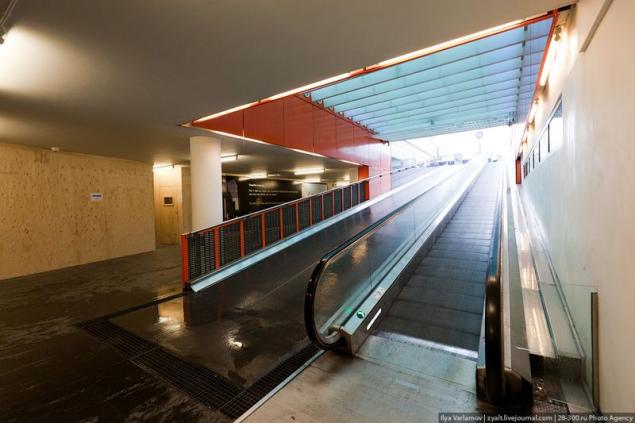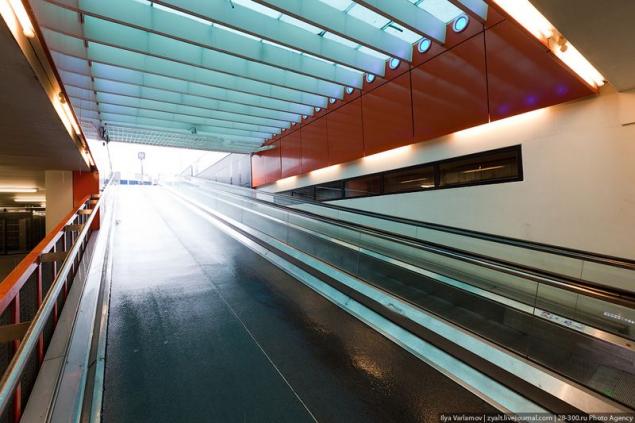 A total of 2,000 underground parking racks for bicycles and 1,200 parking stalls.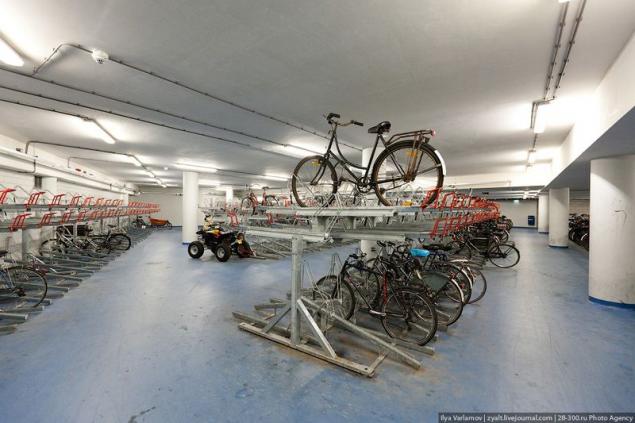 Left entrance and information desk, right in the basement of children's literature.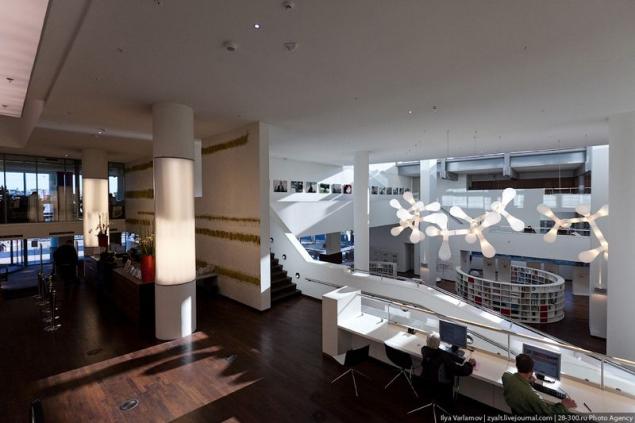 The area of ​​28,000 square meters library. m. In the building of 8 floors, in addition to a collection of books, it includes theater, radio, Hall talks, exhibition hall, museum department, café for readers, a restaurant with a terrace and stunning views of Amsterdam. The southern wall of glass along her special place to enjoy the view.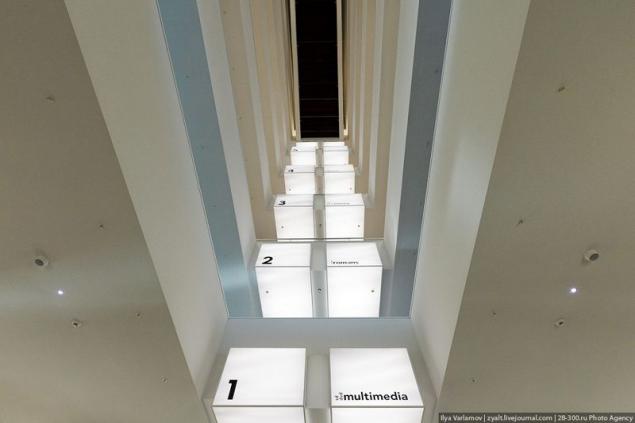 In the lobby of a piano, you can play. Limitation of no more than 30 minutes a day. Every time someone plays.