Ordinary citizens aged 30-35 years, with young kids, with education and work experience of 10-12 years after graduation. People live, usually bought on credit in a townhouse about 50km away from Washington, in the town of Rockville (Rockville), go to work in Washington (about an hour's journey by car, taking into account possible traffic jams). Actually, their house is seen in the photo next to it just a black car rides. A house worth 650 thousand dollars, some part of the amount (20-30%) is brought out of their savings, and the rest gives the bank for 30 years at 4-4, 5% per annum. Is not it quite possible to live? You can! Of course, if you have at least a couple hundred thousand dollars a year of income for a family and are able to repay the loan and pay utility bills.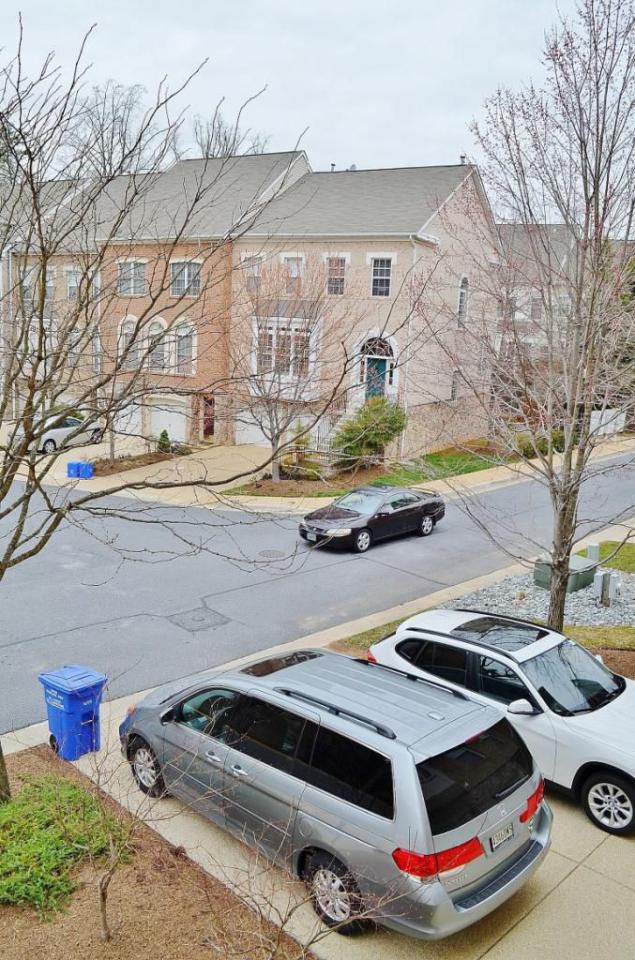 Normal 2 car garage. In this case, the Infinity M56 and dzhipik Ford Explorer 5th generation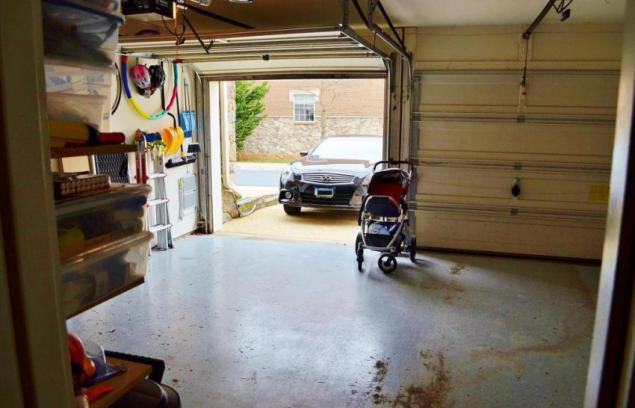 Basement, I mean the first floor, where he stopped by yours truly, their belongings scattered randomly over an area of ​​at least 100 square meters. I've got their own bathroom and toilet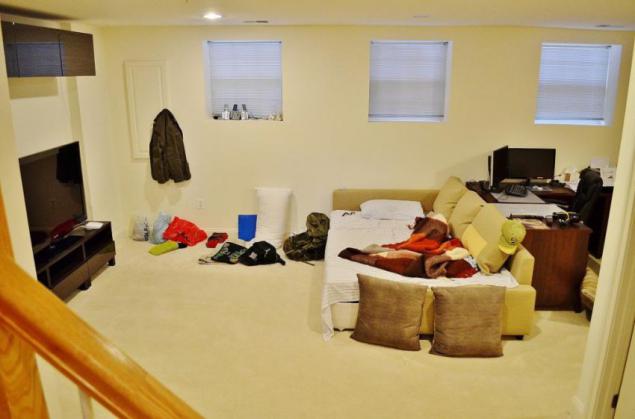 On the second floor staircase, there is another toilet if you suddenly diarrhea of ​​stuck on the way from the first floor to the second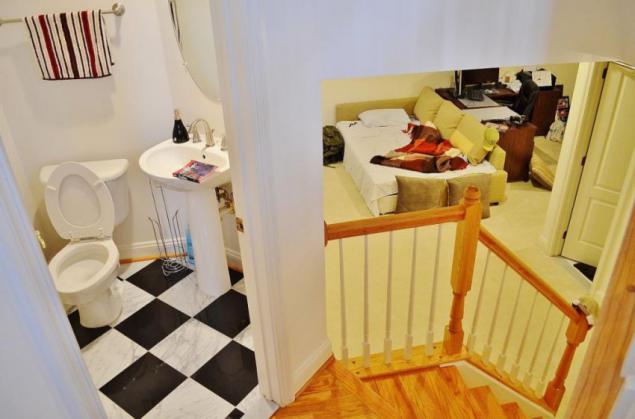 The second floor, he's salon. Here is a place of rest, a kitchen and one toilet (third)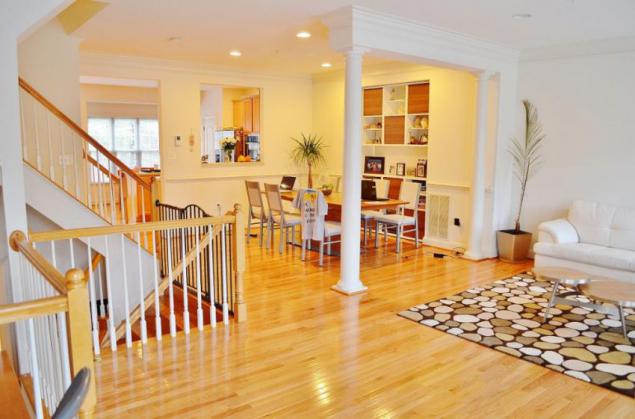 By the way, you know that this is behind bars on a ladder and why is it necessary?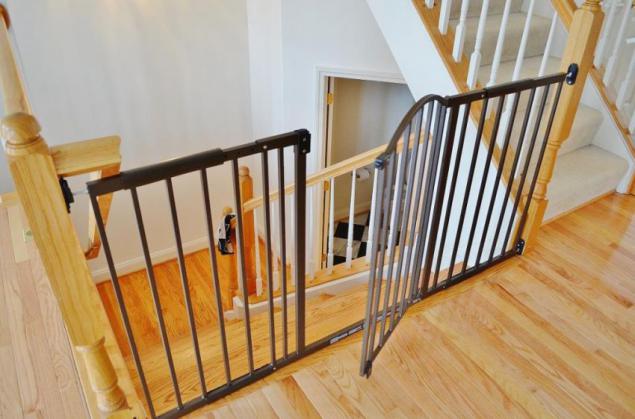 Kitchen with refrigerator, dishwasher and other things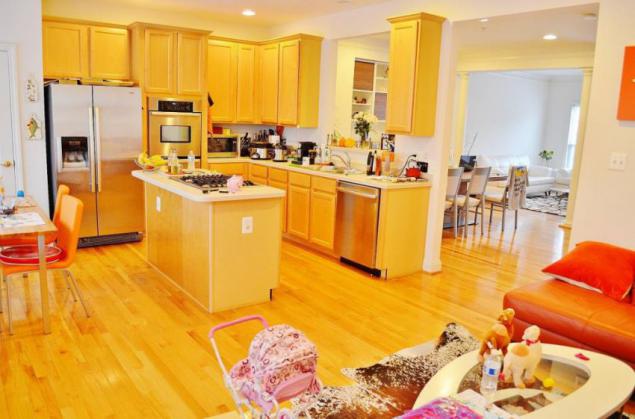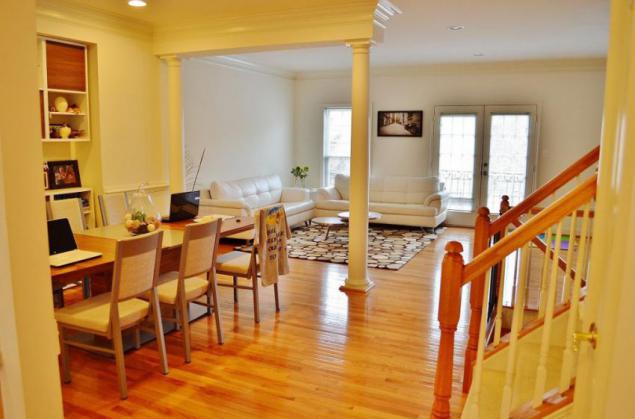 Backyard -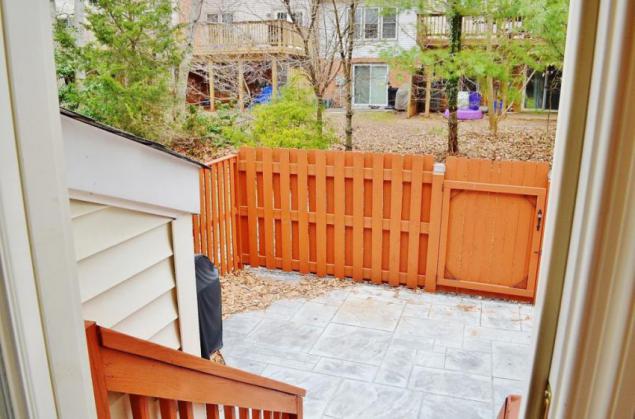 Each townhouse has its own heating and water heating. Here just two systems: air conditioning in summer and winter (heating) on ​​gas.
Pressure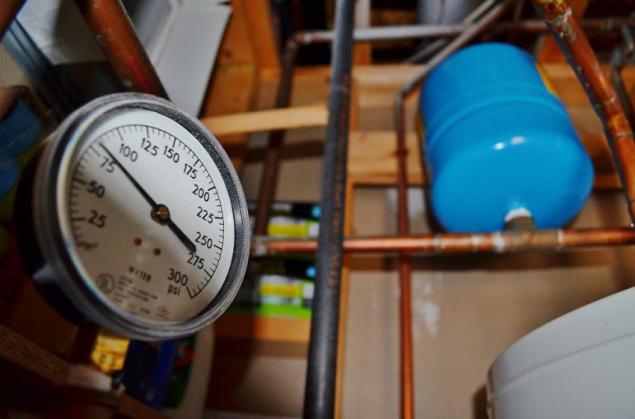 Water meter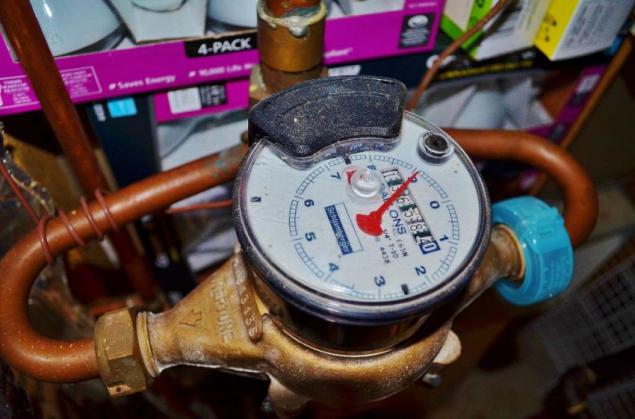 Two air conditioners work only in the summer, usually on the cooling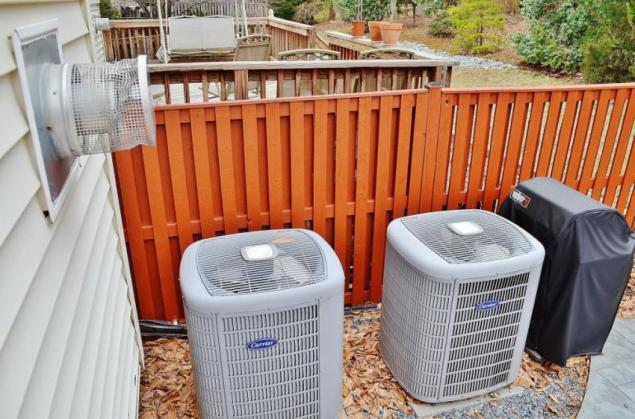 Bills for utilities depend on the season: in the summer about 250 dollars a month on electricity (air conditioning) and 50-60 for the gas (heating is not required, saving gas, solely for the cooking of food), and in winter the exact opposite, 250-300 for gas and electricity for 50-60
Besides utility bills, monthly owners to pay for such a house $ 500 municipal tax, plus $ 140 - community charges (garbage collection, cleaning, swimming pool, etc.). Well mortgage payments for the house is approximately $ 2 200-2 400 monthly.
That's how people live in a "rotten to the crisis" America.
--img15--
Source: puerrtto.livejournal.com