Very funny sculpture met in ice town on the Square in 1905.
It is called: "The Octopus Paul and Yuri Gagarin. And what made you? ».
Yuri Gagarin keeps your octopus tentacle (and can not hold,
can Gagarin just in flight), and in the hands of the Gagarin hammer and sickle.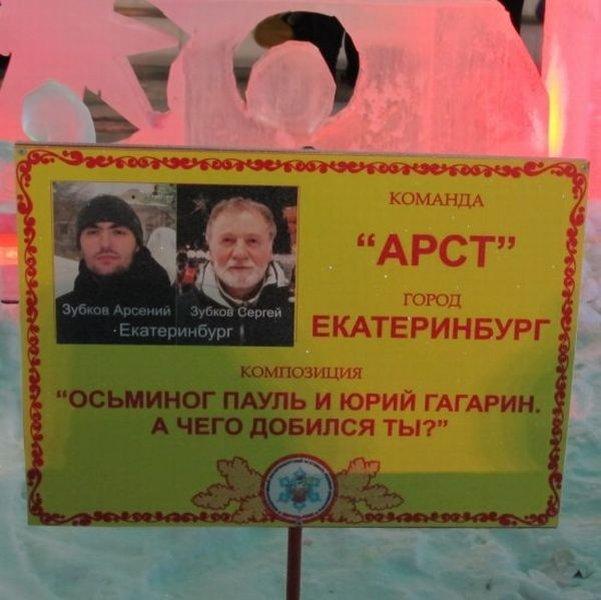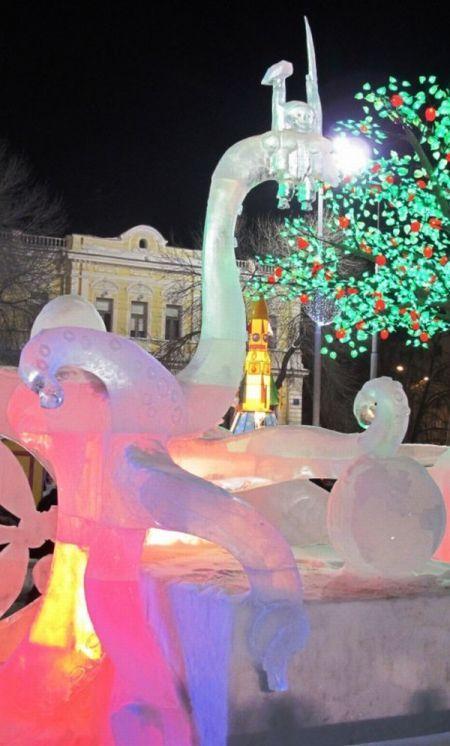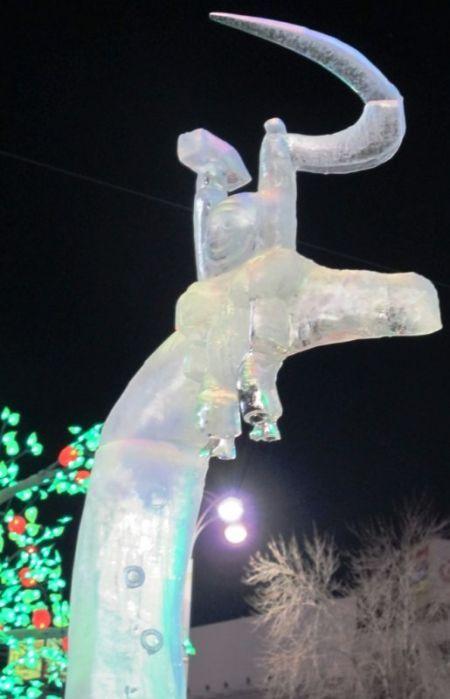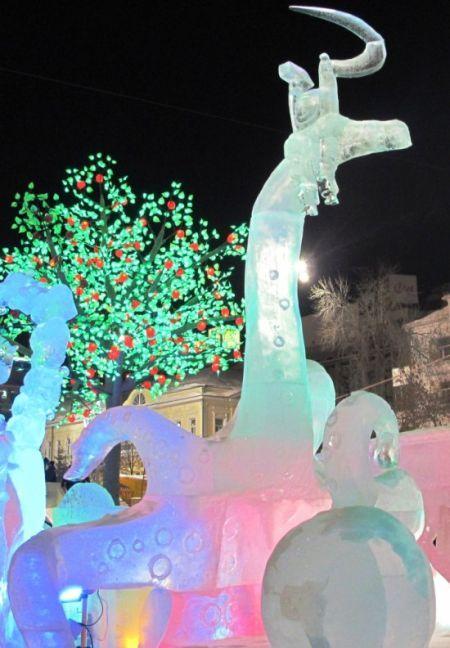 via kolotiv.livejournal.com