Kursk Magnetic Anomaly (KMA) - is the world's largest iron ore basin. There are deposits of around 200-210 billion. Tons, accounting for about 50% of iron ore reserves on the planet. Borders stocks extend to 160 sq. M. km. Mikhailovsky deposit KMA developed since 1960 and is one of the leading Russian producer of iron-ore raw materials.
The volume of proven ore reserves of over 11 billion. Tons, which is sufficient for the company entered on the capacity for over 300 years. Mikhailovsky Mining and Processing Plant produces about 20% of domestic iron ore, accounting for 25% of total Russian production of pellets.
Extraction of ore occurs in three pits (South, Central and North) with a total length of about 6 km and a width of about 4 km.
In the initial stages of production are carried out so-called stripping - removal of soil from sedimentary iron ores using draglines. At the next stage the drilling depth of about 10 m in ores, which are laid explosives. Produced blast and blasted ore digger puts on the dump trucks "BelAZ". Dump trucks transporting ore to the warehouse where her ship in trains. Next comes to mine ore, where the processing of raw materials. For an overview of mine formally established observation deck.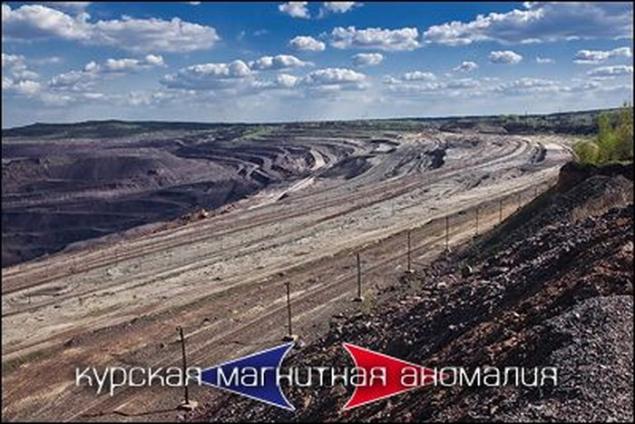 At the entrance stands a monument and listed data on volumes of production over the past 50 years.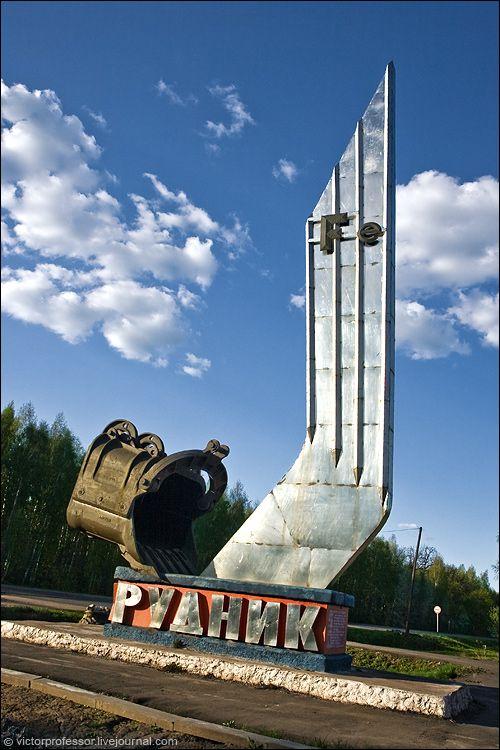 We came closer, you have to be careful.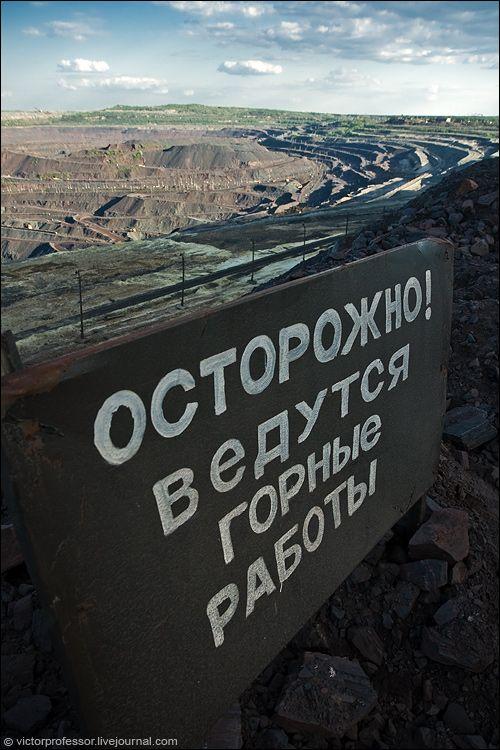 With the official viewing platform.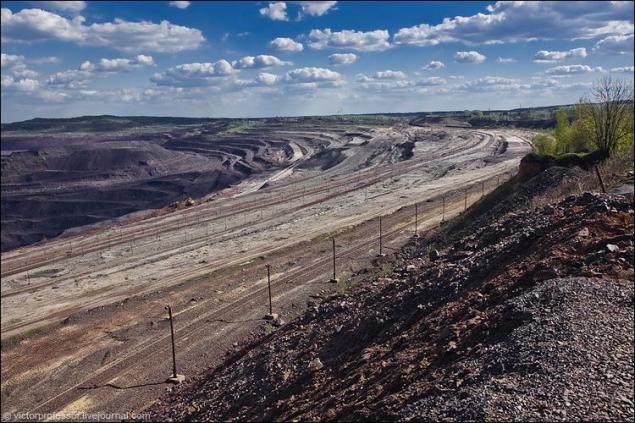 Panorama