The internal structure of those items that every day we meet so often that even cease to notice them, in fact, very surprising. We offer a selection of photos representing these items, taken from multiple increase. In this perspective, the most ordinary things seem absolutely amazing, and sometimes even frightening. And all around us every day in our apartments.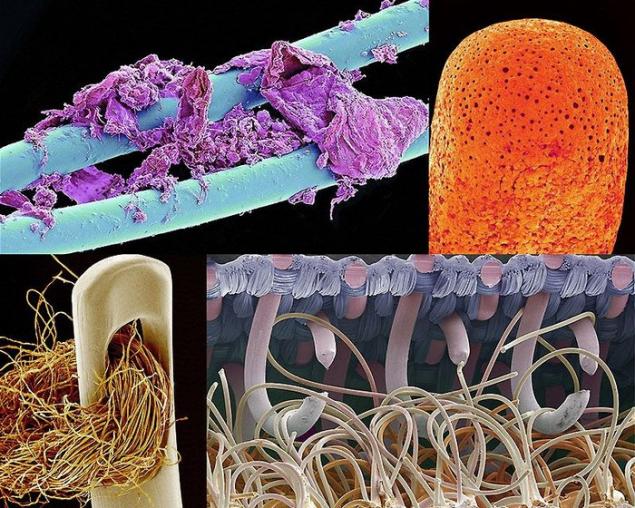 1. Use dental floss at high magnification looks awful. Better not go into details of what the pink lumps on a blue nylon. How good that is in the range of conventional fluorescent light, it is, in principle, impossible to see.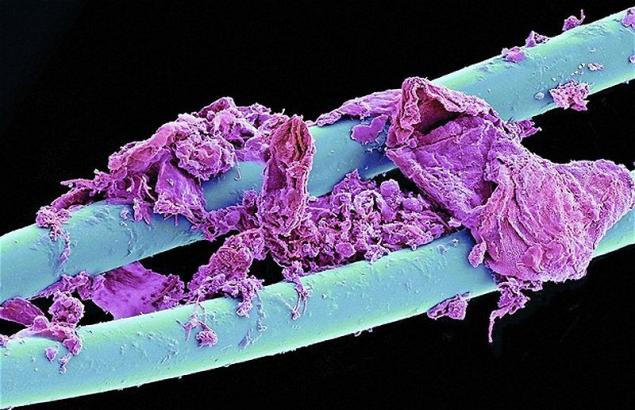 2. Unused brush mascara looks much more attractive even under an electron microscope.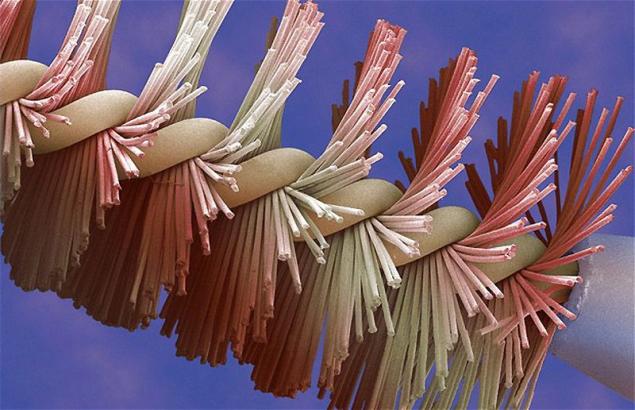 3. These colored stones are actually a grain of salt and black pepper from a jar with spices.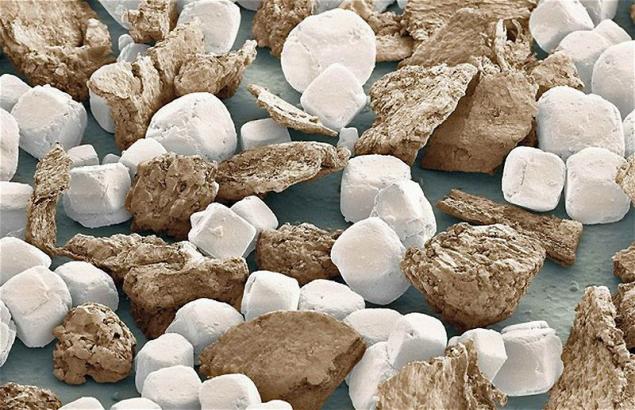 4. It is difficult to believe that glossy stamp actually has such a loose and fibrous structure. The picture shows the torn edge of a postage stamp.