Photo-traveler on a cruise in the Persian Gulf and the ship on board which fit 13 decks, 5 restaurants, library, theater, art gallery, casino, pool, shop, tennis courts, and more! In fact, it is a small floating city.
Cruise from Dubai - Oman - Fujairah - Bahrain - Abu Dhabi - Dubai on a ship Brilliance of the Seas cruise company Royal Caribbean launched on January 18 on Monday, and will run on this route every week until mid-April.
The main outdoor pool. Unique case for cruises - basin and jacuzzi are open 24 hours a day.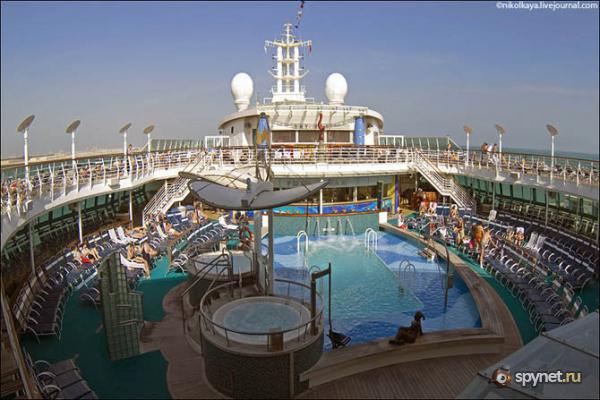 Show a huge, 13-deck liner, not easy, but I'll try.
Let's start with the helipad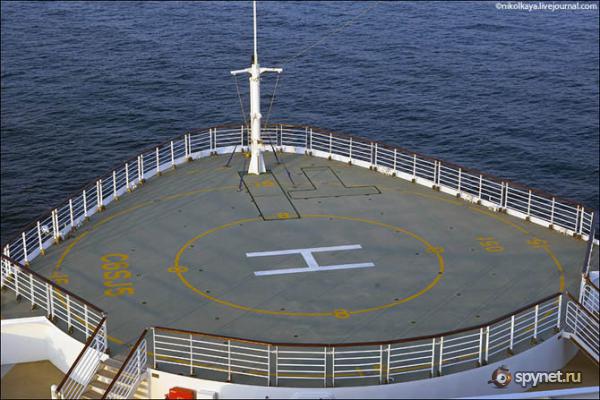 Then we have to show the bridge - like there all right, look at the icebergs ahead in eight eyes.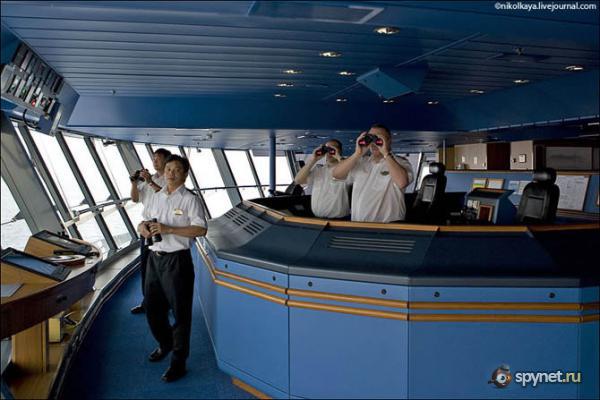 Next - inside. This is the central hall.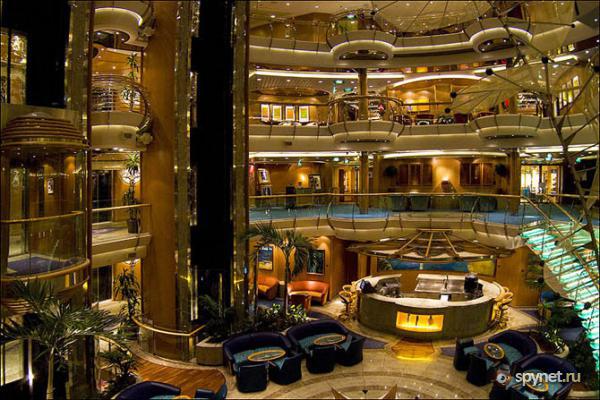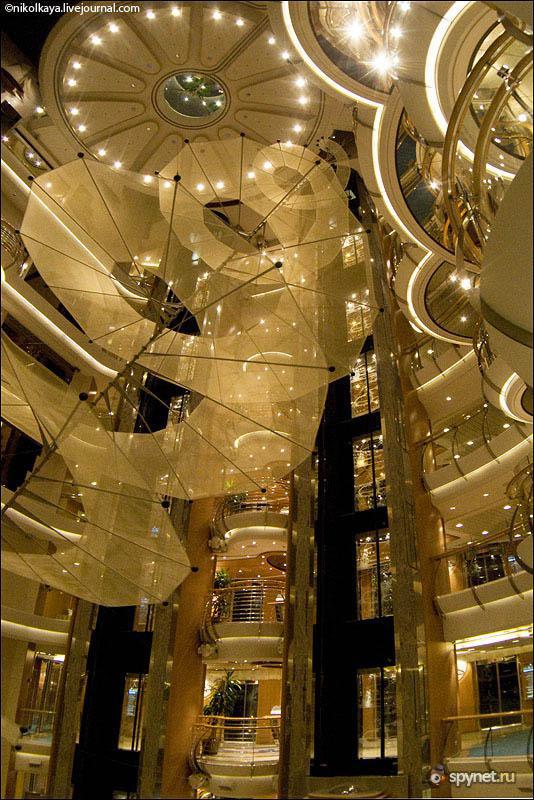 Each elevator to the floor - a plate with a day of the week, so that tourists can easily navigate.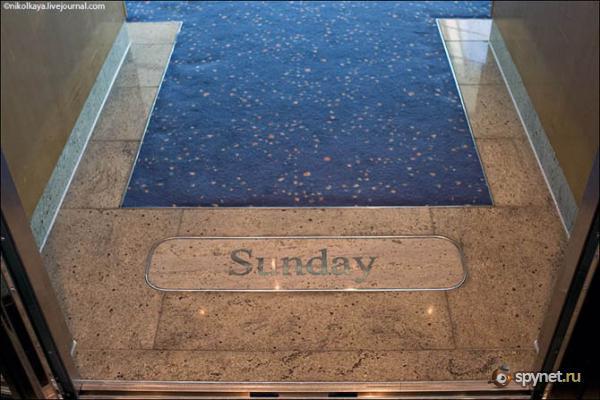 For the same purpose, each elevator - the layout of the ship. All details, where the nose, where food, direction, location and name. Very convenient.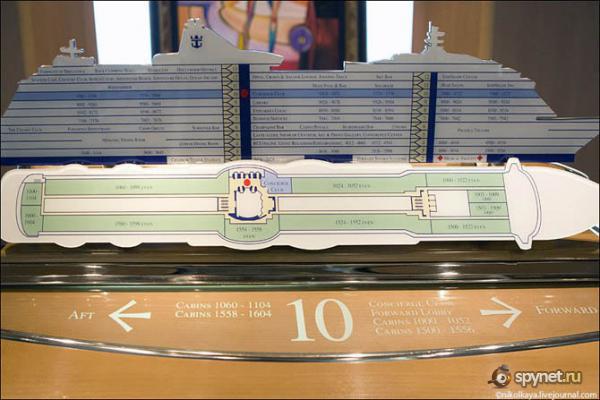 First of all go to the restaurant (one of five).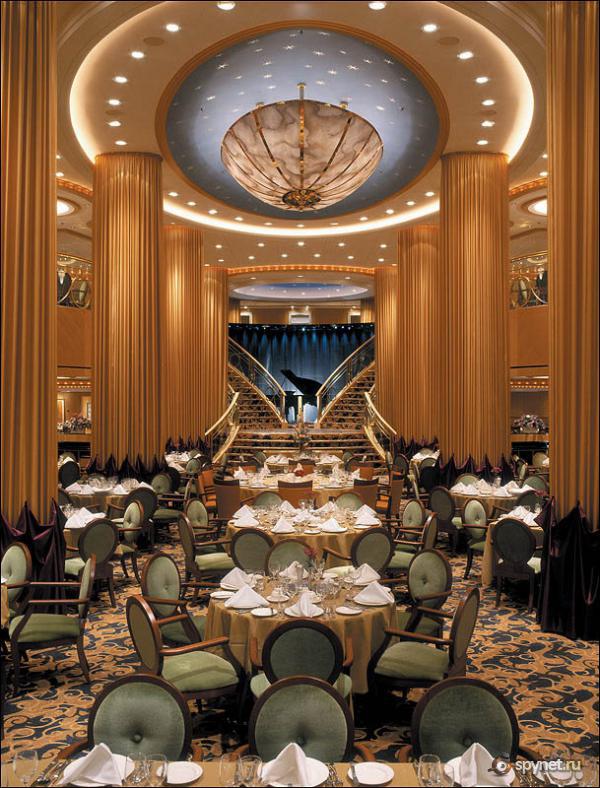 Who does not have a tuxedo - can be rented (kit for the entire cruise - 99 $).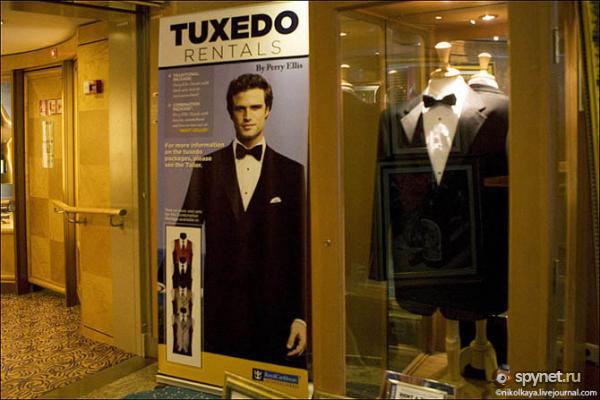 Then go have indiscriminately, because the head and so the circle. One of the many lounges.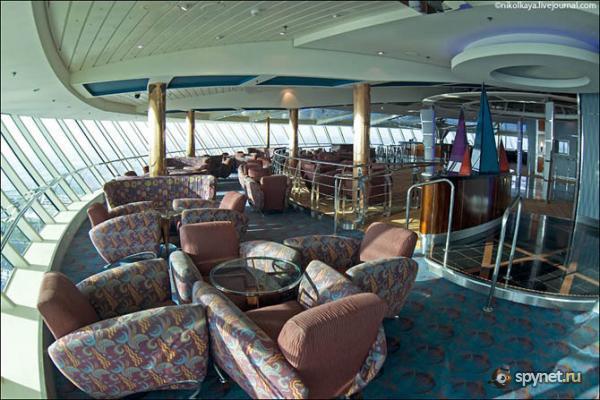 Children's room. Log in adults over the age of 18 is strictly prohibited. I managed to sneak a peek to see only at 4 am.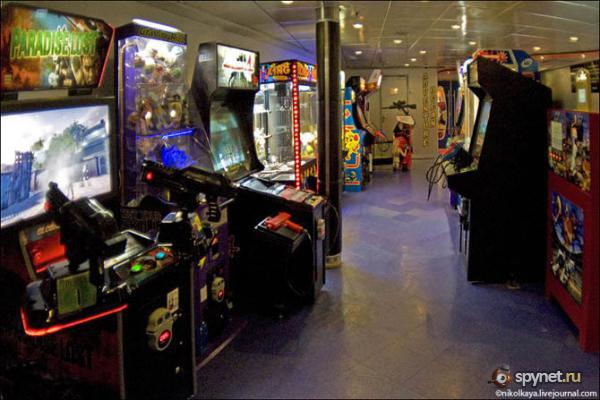 Library. Book on the Russian far only one. But I hope that tourists will add.
One of the many bars - sports. A bunch of monitors, which continuously broadcast sports.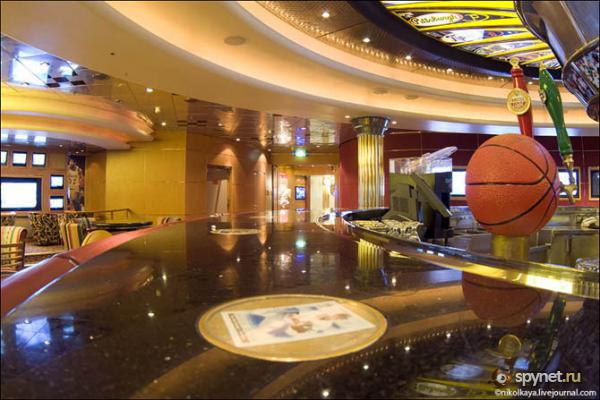 Theatre.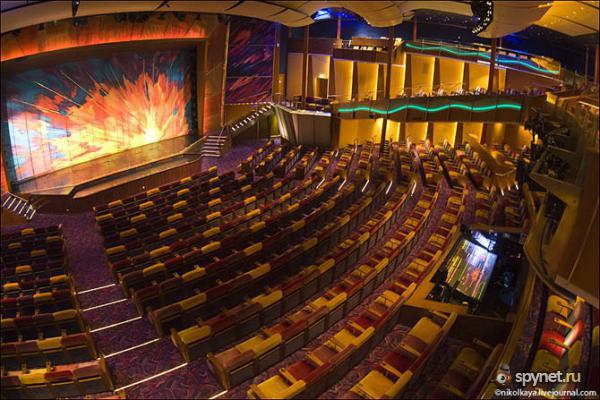 Art gallery. Every day- auction.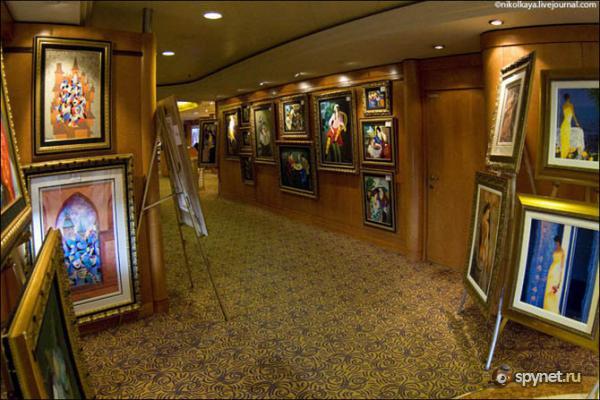 Photo Studio.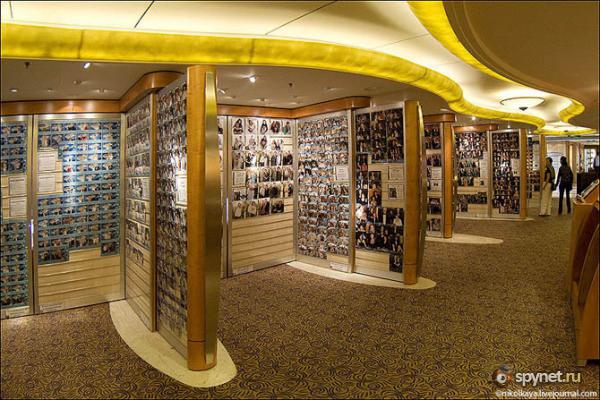 African blues here for vacationers.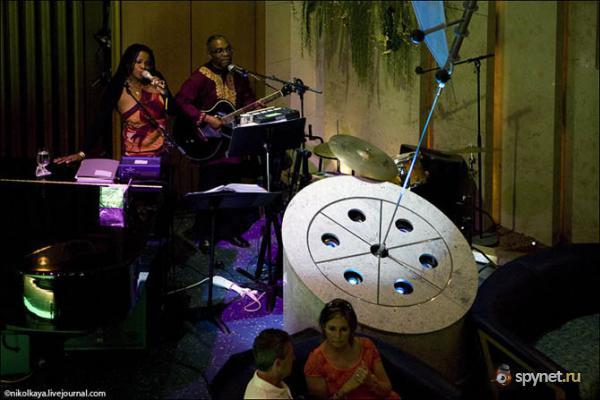 Here learned how to cook and set the table nicely for those who wish.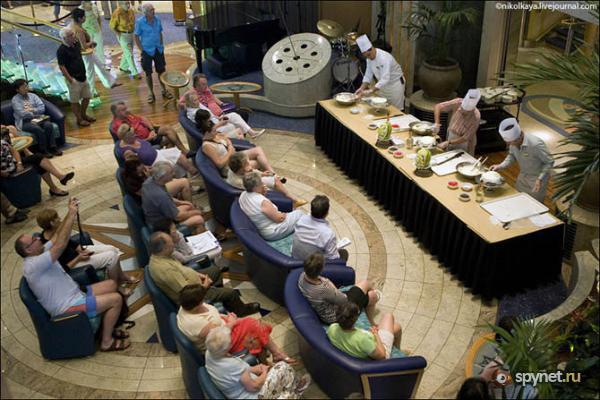 Casino gambling.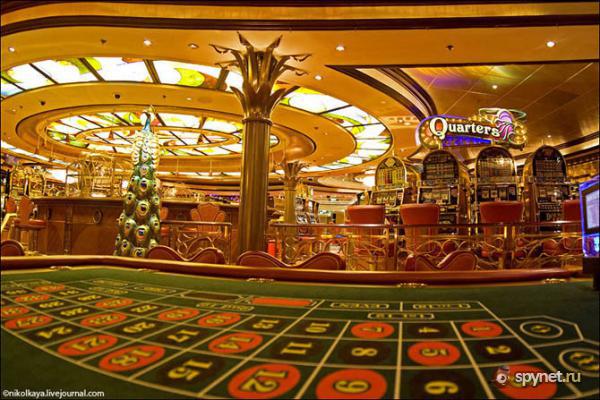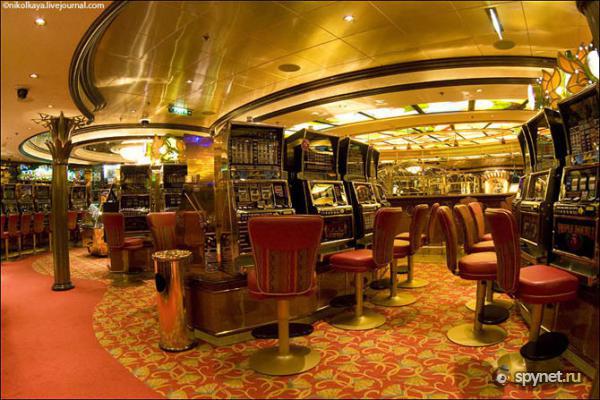 Billiards (there are six tables for table tennis).
Another bar - lounge.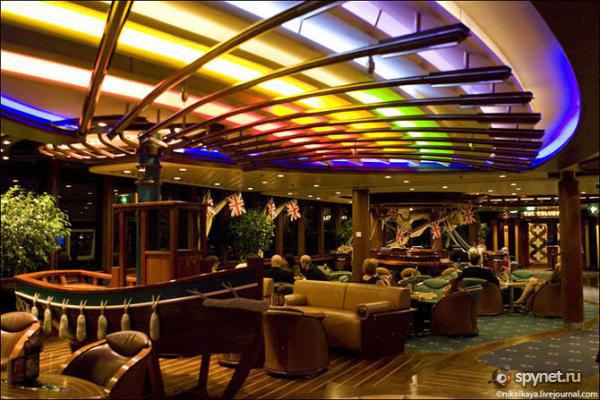 Just corridor.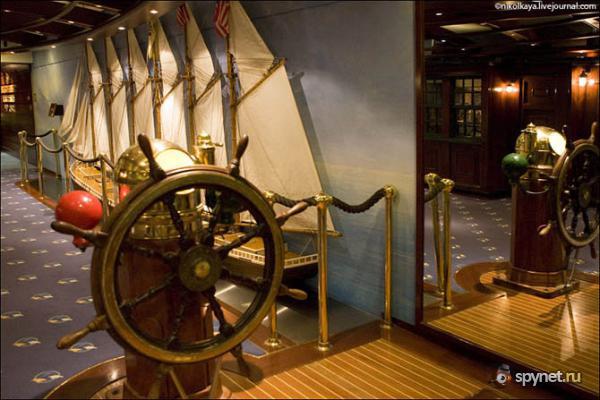 And store.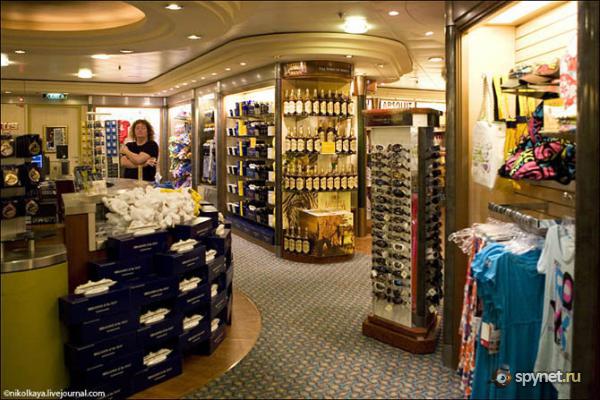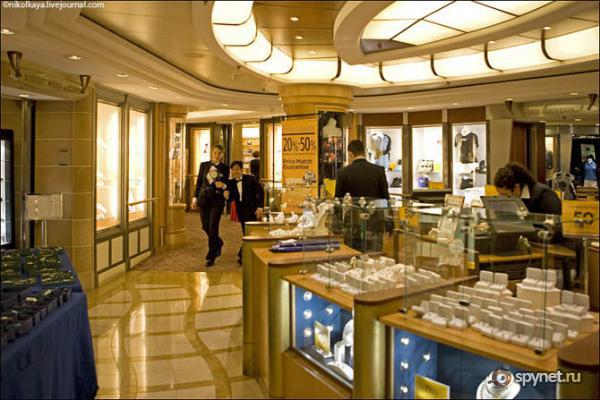 Of course, a spa, gym and all that appropriate, but we'll go with you on the air - on the open decks.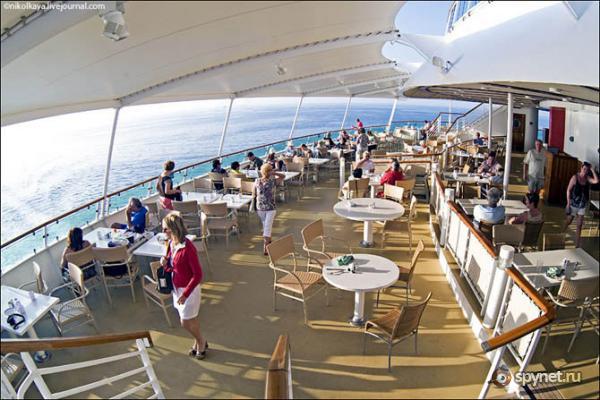 Next - solarium under the roof. Seawater heated, as 24 hours.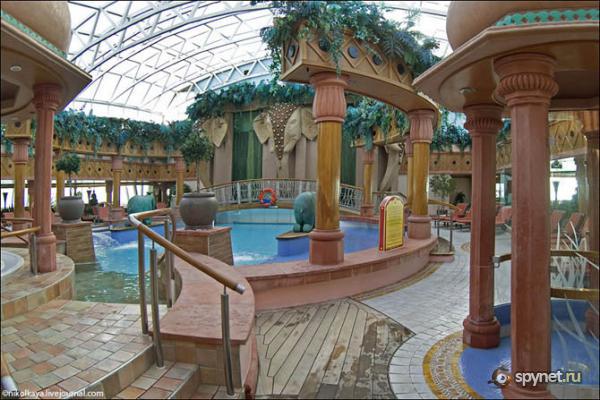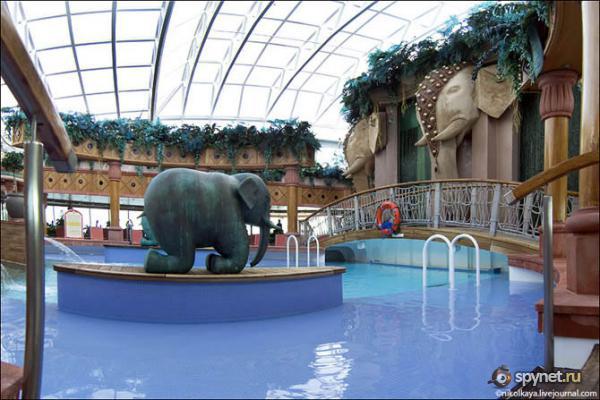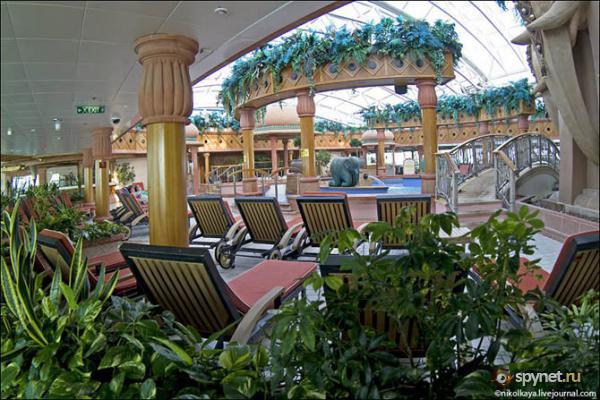 Children's waterslide.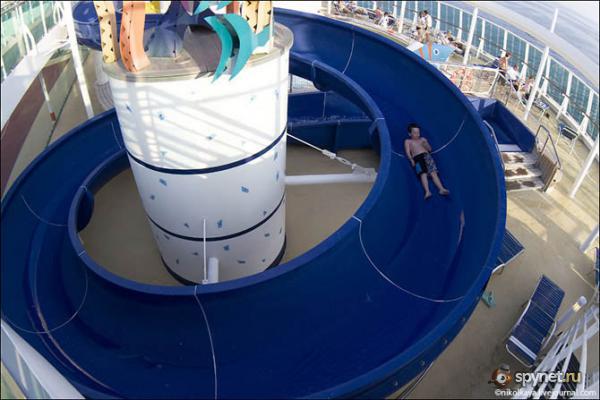 Mini-golf.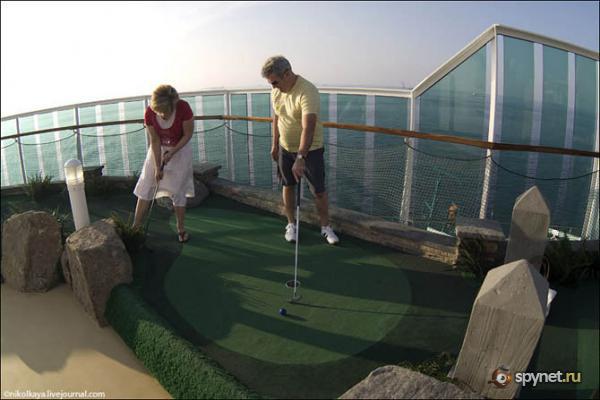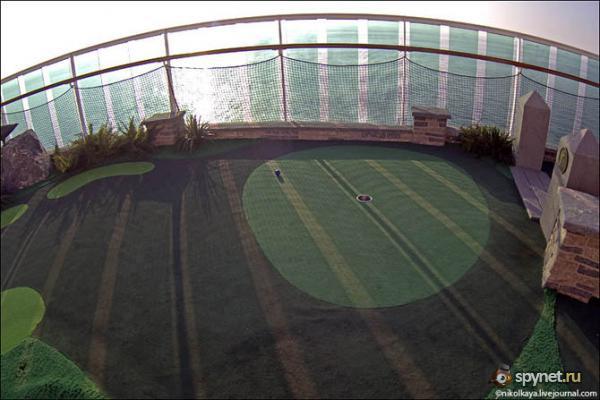 Climbing wall. Free lessons for all categories - children, beginners and advanced.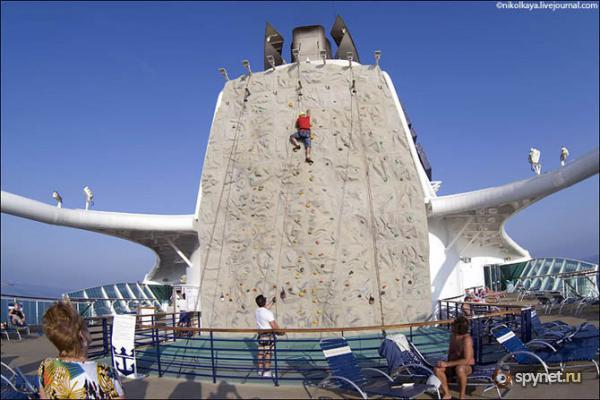 Football field and basketball court.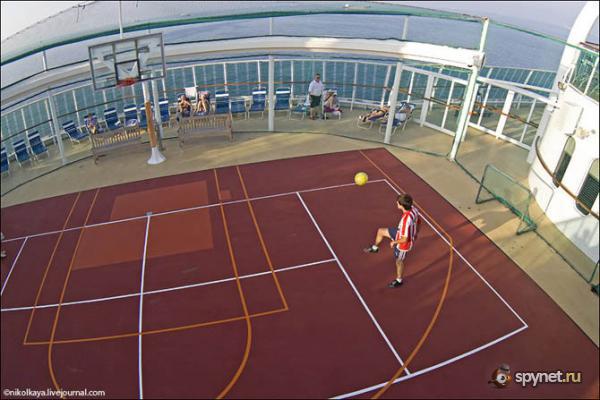 Well, it's time to their cabins.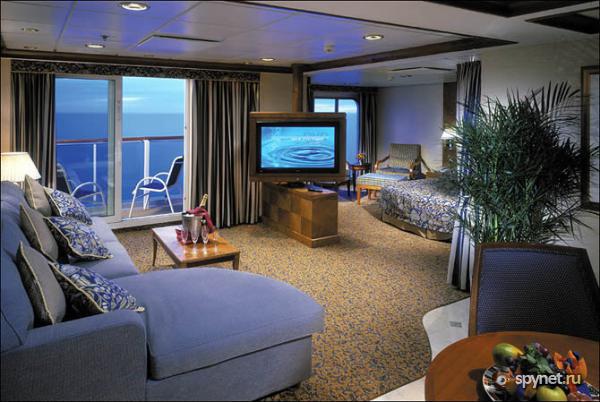 Where to bed at night without fail you will have to wait one from the towels.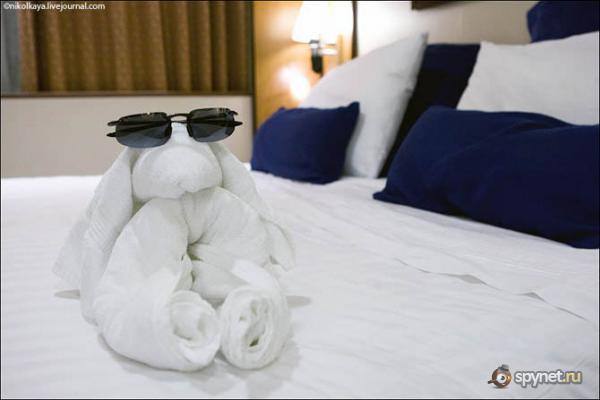 Details.
Cruise on this ship and this marshturu (mid-April), the program "all inclusive" - ​​airfare, transfers, cruise itself, port charges and gratuities, insurance, - costs:
- In 1862 dollars - inside cabin for 1 adult
- In 2529 dollars - with balcony for 1 adult
Bonus gift - $ 150 - onboard credit per stateroom for personal expenses on board. Children under 18 years (3rd and 4th passenger) stays free in a cabin with two adults.
You can always contact the agency (across Russia), which sells cruises, or directly to Lanta Tour Voyage - General Representative of Royal Caribbean in Russia.