Go on a cruise - excellent remedy for the winter blues!
But if you do not skimp on luxury, then you can get either the incomparable pleasure of relaxing in the middle of the ocean on a beautiful cruise ship. Experts CruiseCompete combined their extensive database of reviews and travelers about the rest. They helped us make a list of the most luxurious cruise ships in the world. These liners offer high-class service and comfortable accommodation for elite groups of travelers.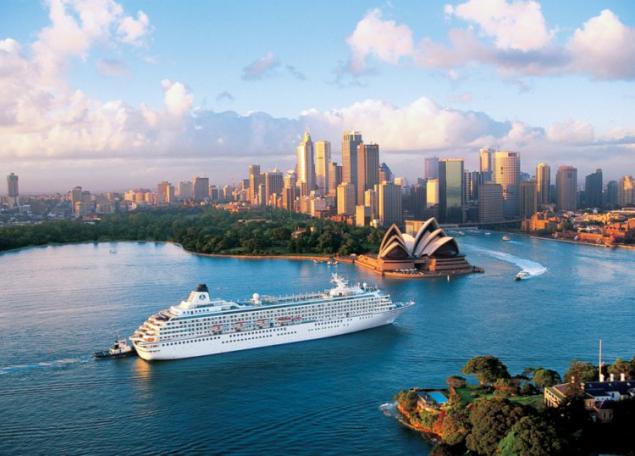 10. Silver Shadow.
Everyone on board this ship butler service, duvets, refrigerator with snacks and drinks of your choice. For 2014 are planned and carried out flights to Asia and Alaska.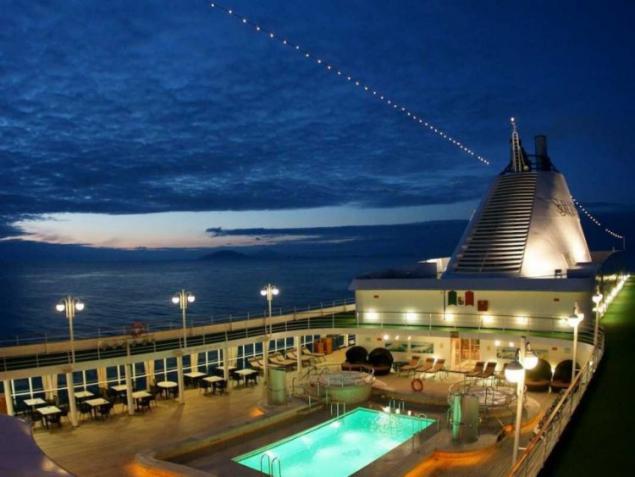 9. Seabourn Sojourn
This ship is the largest luxury cruise ship in the world, having the area of ​​1600 square meters. m. It has two decks, interior, in addition to passengers, there are six hot tub and two swimming pools for 450 guests.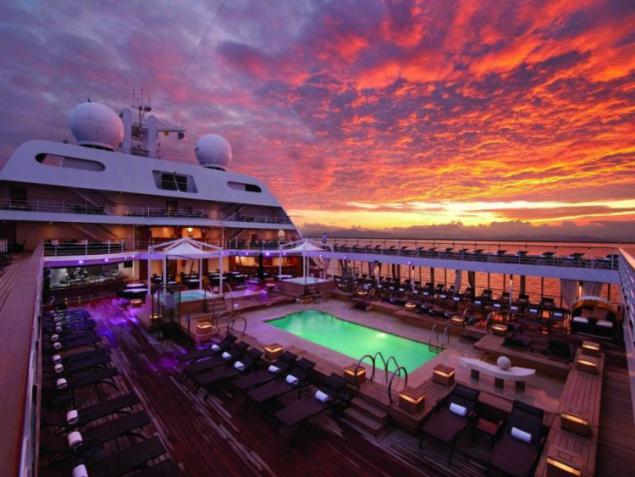 8. Crystal Symphony
In this white liner cabins have an area of ​​91 square meters. m. The penthouse is located aboard the elegant dining area. One of the walls of cabins from floor to ceiling is made of highly durable glass, providing vistas.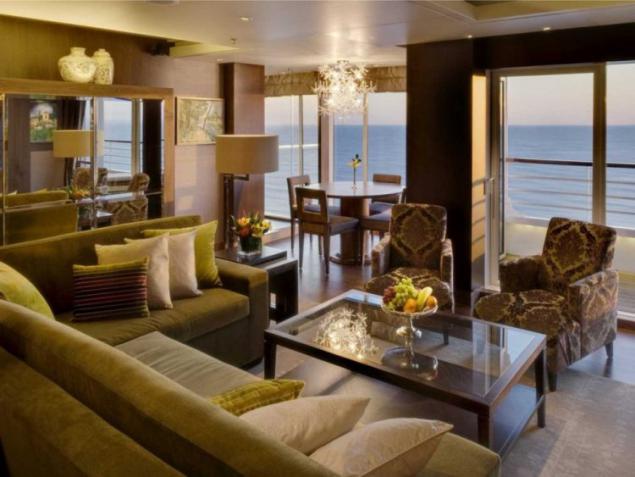 7. Seabourn Spirit
On this vessel apartment has 104 cabins, and each of them has its own veranda with beautiful panoramic windows with views of the ocean. Upon arrival at the ship crew necessarily friendly and gallantly meets each passenger and offers champagne.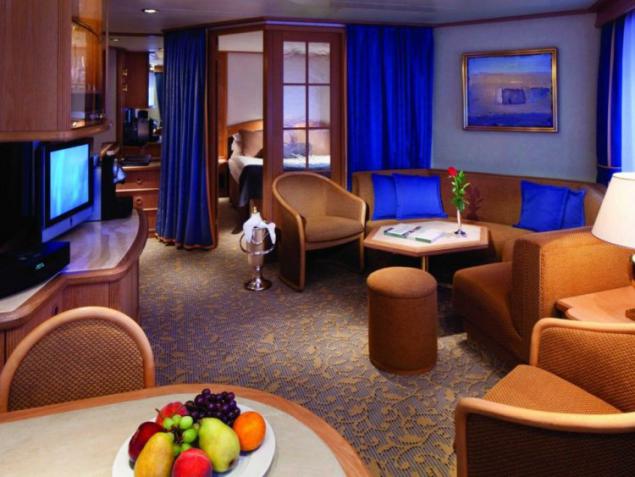 6. Seven Seas Navigator
Luxury cruise ship accommodates 490 passengers, who can enjoy its luxurious decoration. All rooms of class "luxury" and in each of them there is a spacious living area, marble bathroom and one can enjoy views of the ocean with a great all-round visibility.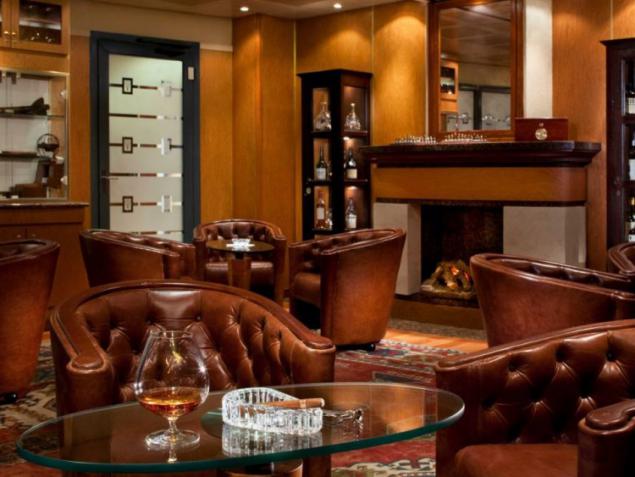 5. Seven Seas Mariner
Cruise ship for 700 passengers. Mariner - the largest of the modern cruise ships. He was the first in the world built with balconies in every cabin, which means that every guest can enjoy the luxury guaranteed panoramic sea surface.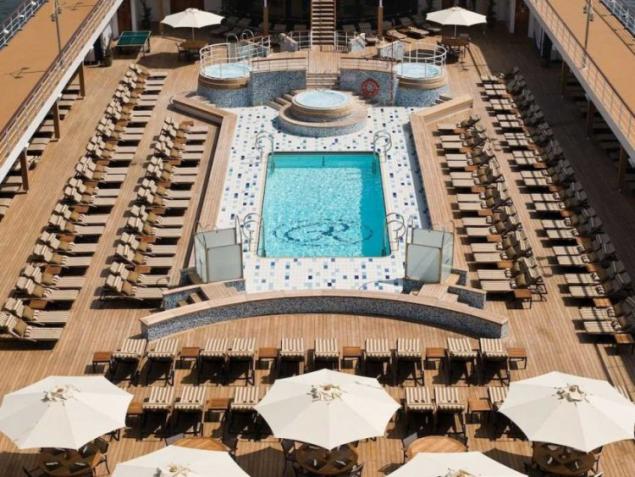 4. Seven Seas Voyager
Voyager also accommodates 700 passengers. Its luxurious suites meet modern standards and satisfy the most demanding customers. Now he is in the port of Singapore and provides cruises in Hong Kong.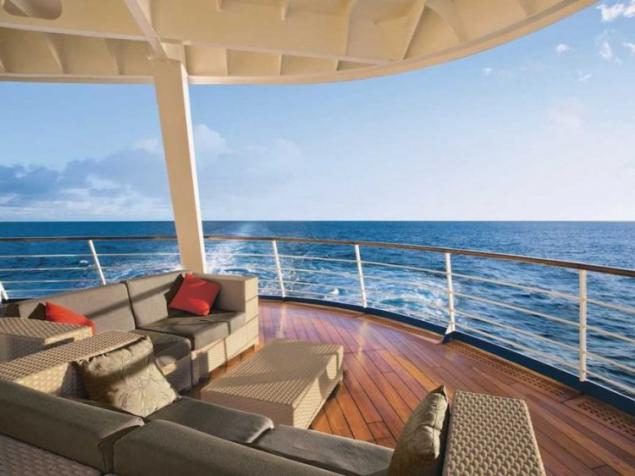 3. Paul Gauguin
Liner Paul Gauguin has been specifically designed to walk on the small port of Tahiti and French Polynesia. His amazing agility distinguishes it from other cruise ships. Over 70% of the cabins on board the vessel have balconies, which of course leads to the delight of tourists.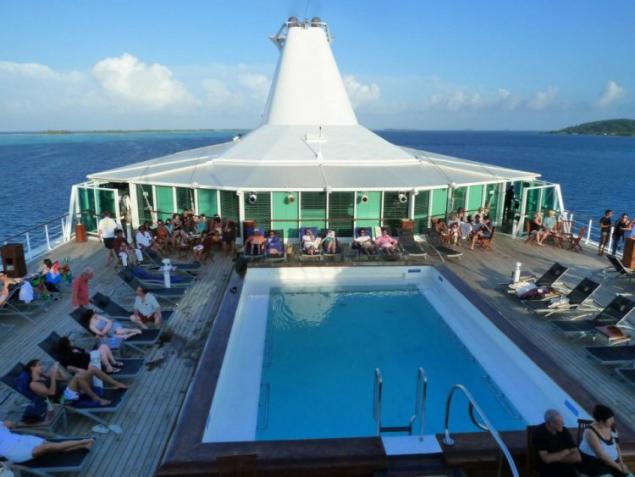 2. SeaDream
SeaDream - this is a relatively small vessel with a crew, numbering 95 people. The ship is designed for 112 passengers, who can enjoy a whole range of services that provide a caring and helpful staff. Passengers can always use glass-bottom boat to see the enchanting water surface or water skiing.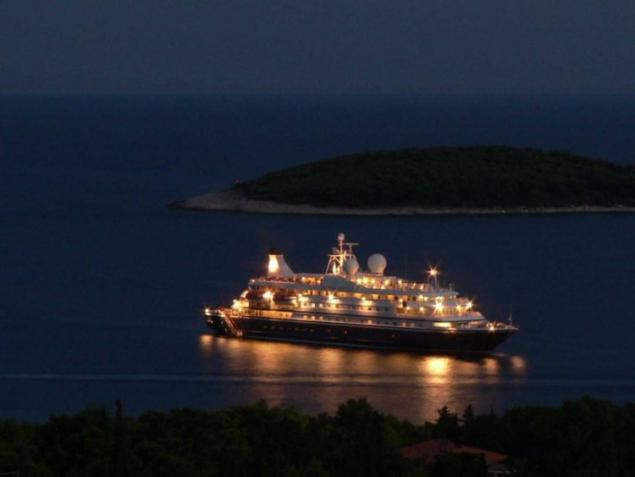 1. Crystal Serenity
Crystal Serenity is consistently ranked among the best cruise ships in the world. It has only recently completed work on a project in which to realize the most modern design solutions. Because of this, its interior is even more elegant and unique.