Chad:
This is the fifth year is continuing civil war, anti-government uprising supported by neighboring Sudan. Chad has become a good haven not only for the thousands of refugees from Darfur, but also for those. Those who fled from the neighboring Central African Republic. The picture shows soldiers of the Chadian rest after the collision «Battle of Am Dam», which lasted for 2 days in May 2009. As a result, the Chadian forces failed to prevent the capture of the capital N'Djamena and overthrow the government.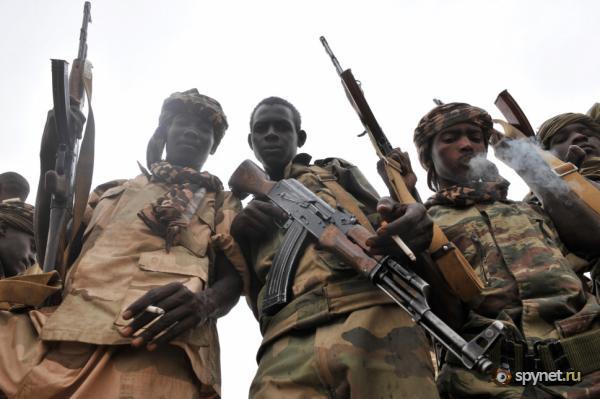 Eastern Chad:
Over the last 5 years as a result of fighting in eastern Chad and neighboring Darfur, Sudan, more than 400 000 people were forced to flee to the desert of Chad and form there to refugee camps. Rebels of the two countries alternately complain to each other. A fall in the crossfire civilians tired of senseless violence, the tactics of scorched earth and ethnic cleansing. The picture shows Sudanese women carry branches for a fire in a refugee camp, Chad, 26 June 2008.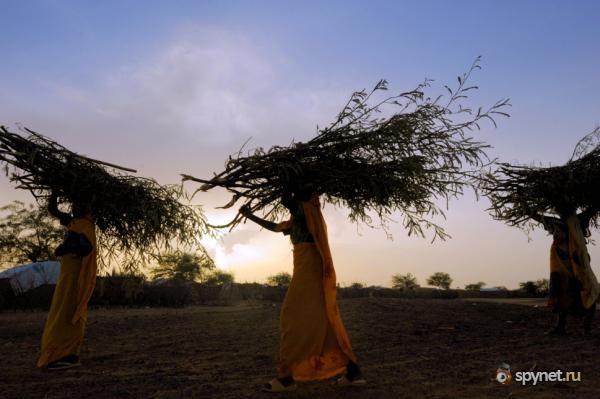 Korea:
After more than half a century after the end of the Korean War, relations between communist North Korea and democratic South Korea remain tense. So far, no peace agreement was signed between the two countries, and the United States reserves its 20,000 soldiers in the south. North Korean leader Kim Jong Il, succeeding his father, Kim Il Sung in 1994, continues to develop its nuclear program, Pyongyang, despite the fact that the US repeatedly during negotiations trying to cut her. North Korea first tested a nuclear device in 2006, the second attempt took place in May 2009. The picture shows soldiers of the North Korean army soldier stands in front of the South Korean army on the border that divides the territory into two Korea on February 19, 2009.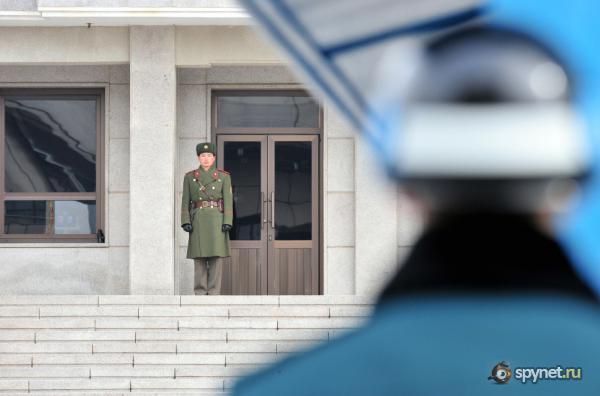 Pakistan North-West:
Pakistan North-West Frontier Province and the Federally Administered Tribal Areas - the two most intense hot spots in the world. On along the border with Afghanistan, in the two regions since 2001 is most fierce fighting between Islamists and the army of Pakistan. It is believed that the leaders are sheltering al-Qaida. American planes are constantly patrolling the skies over these territories in search of terrorists and Taliban leaders. The picture shows Pakistani soldiers on the background of burnt oil tankers, which was burned by the rebels on February 1 2010.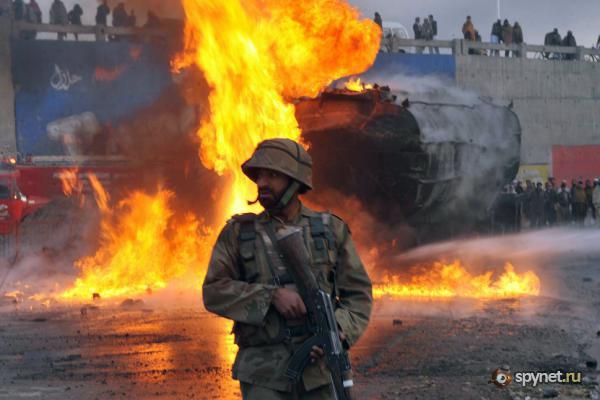 Pakistan:
While the situation in Iraq and Afghanistan, excites the whole international community, Pakistan is a key country in the fight against terrorism the Americans. Under increased pressure from the United States to Islamabad recently stepped up efforts to remove the Taliban from the borders. While Pakistani troops enjoyed some success in the fight against the Taliban, it exhibits some instability among the civilian population. In the photo taken June 21, 2009, the Pakistani refugees in the camp «Shah Mansoor», Swabi, Pakistan.