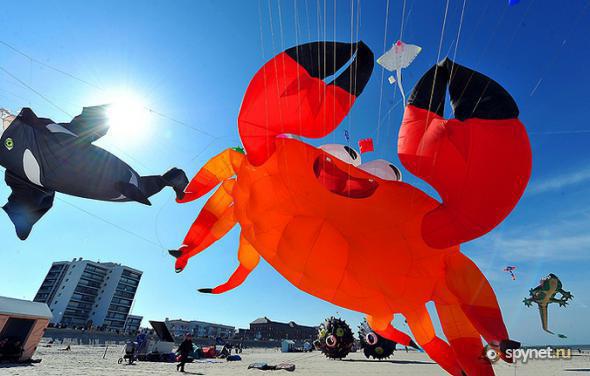 It is better to see once than hear a hundred times.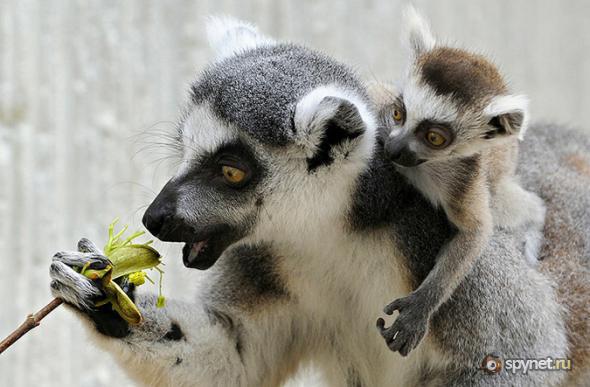 A female lemur bites with cubs in the zoo of Dresden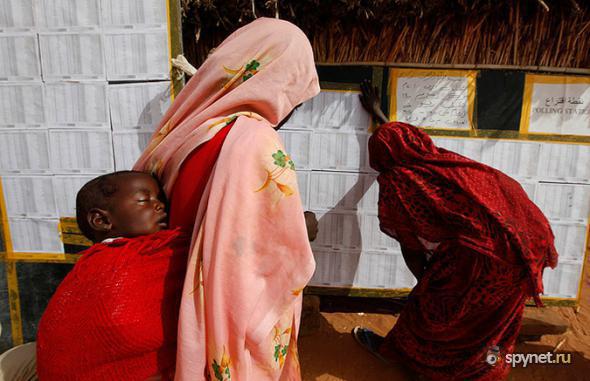 Two Sudanese refugee seeking their imeny in the voter lists in the camp of Darfur
An Afghan man during a sandstorm in the streets of the city of Marjah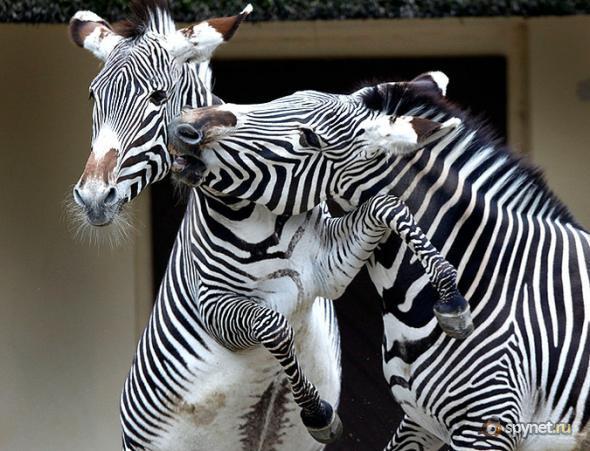 Zebras playing in the zoo of Frankfurt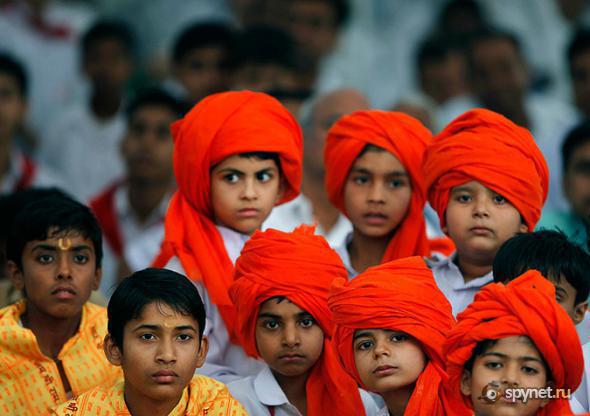 Students of one of India's spiritual leaders in New Delhi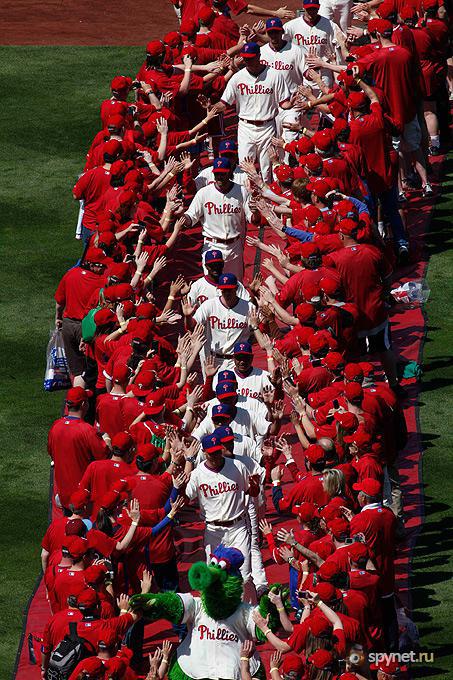 Fans welcome the players baseball team "Philadelphia Filiz" before the home match
Bosnian Muslims hold a poster with the names of missing relatives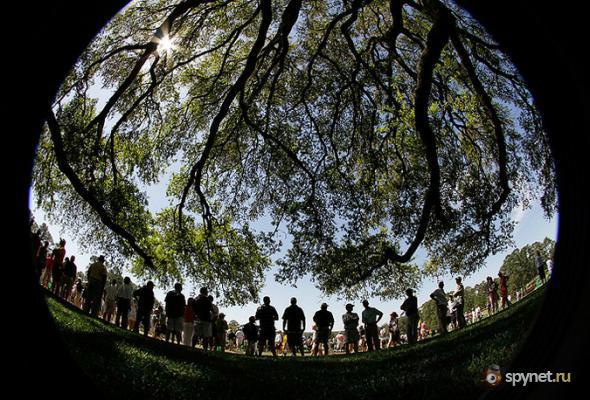 Spectators golf tournament through the lens "Fisheye»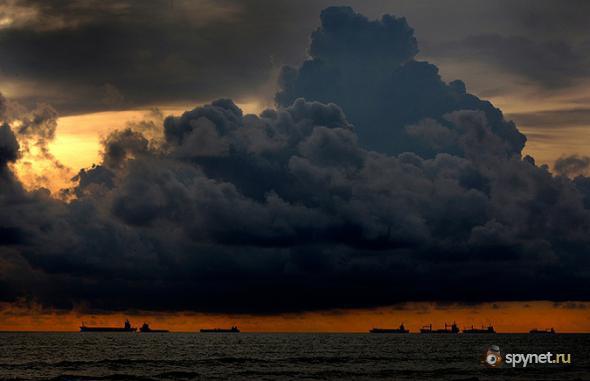 Ships lined up to call at a port in Sri Lanka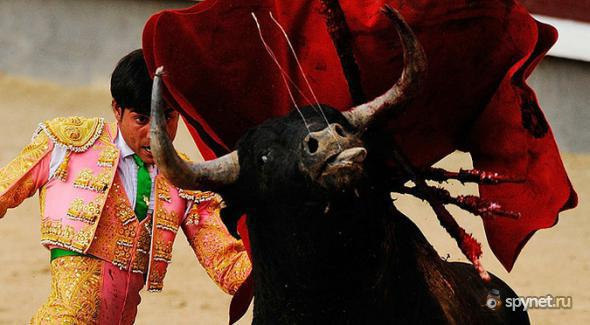 Spanish matador kills the bull in a bullfight in Madrid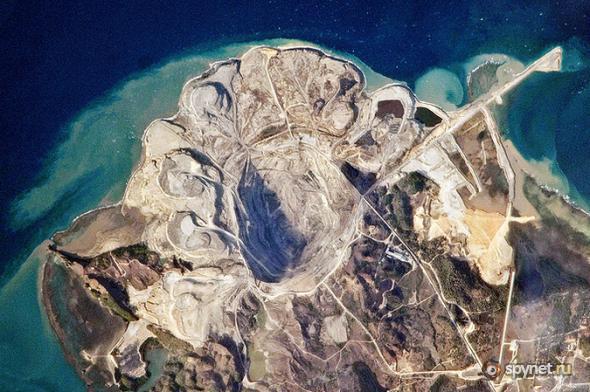 Outskirts of the Philippine Islands Island Workshop, photographed from space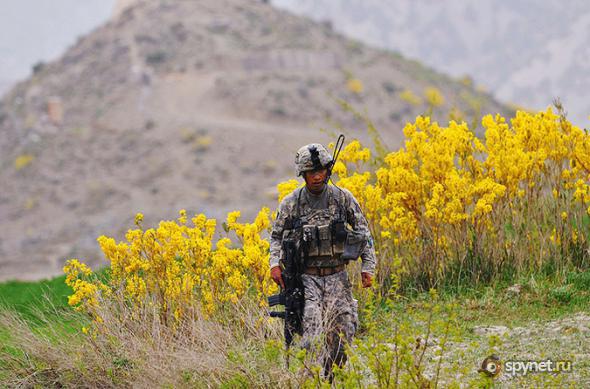 A US soldier patrols the area in Afghanistan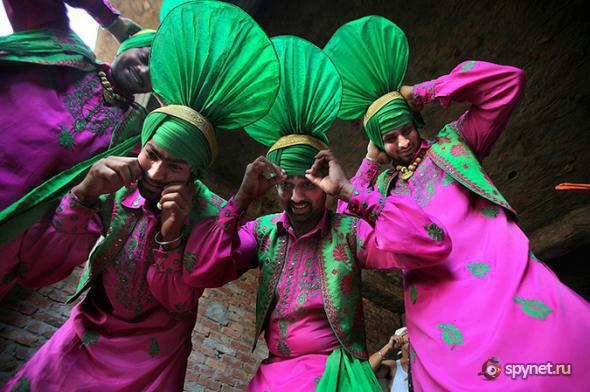 Indian artists conducted final preparations, looking in the mirror lie on the floor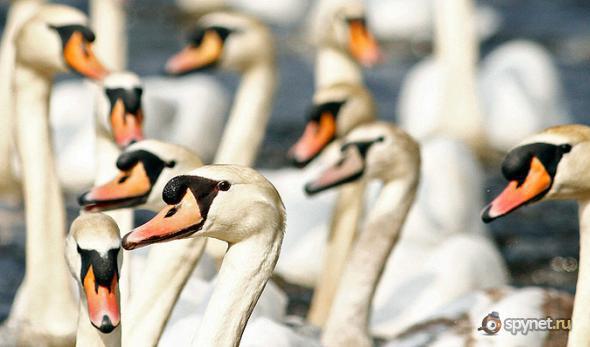 Swans on the river Alster in Hamburg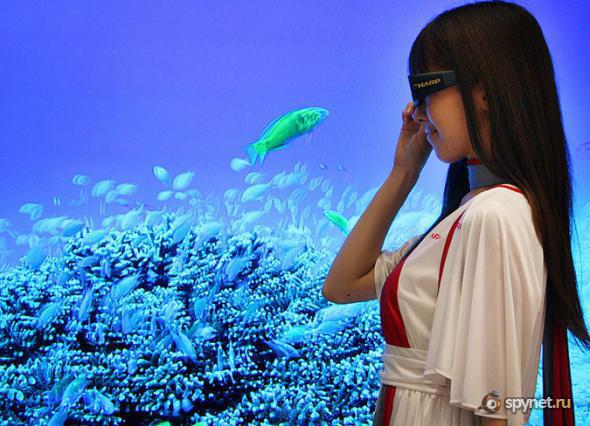 Girl in 3D-glasses for Sharp's new TV presentation in Tokyo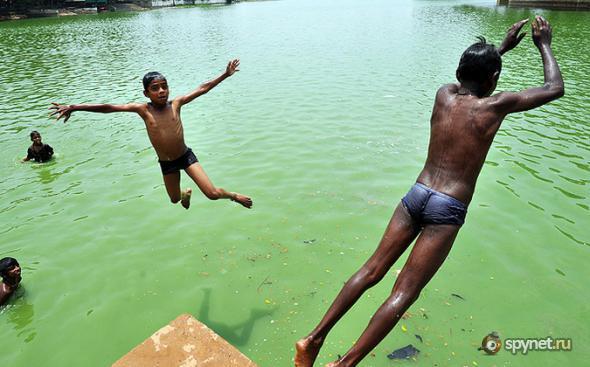 Indian children trying to escape the heat in Bangalore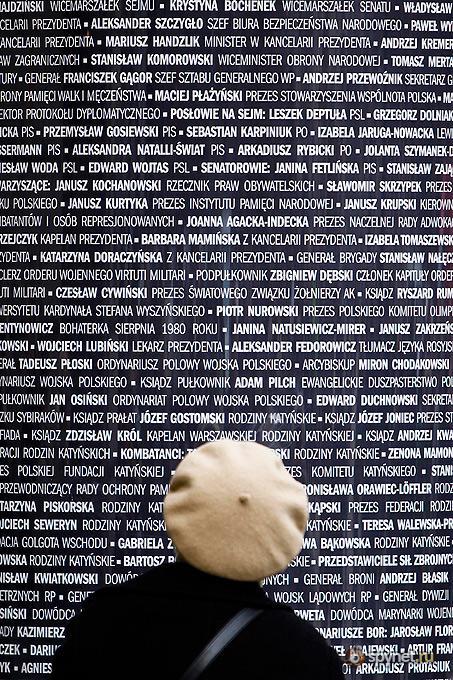 The woman at the list of those killed in the plane crash of Polish President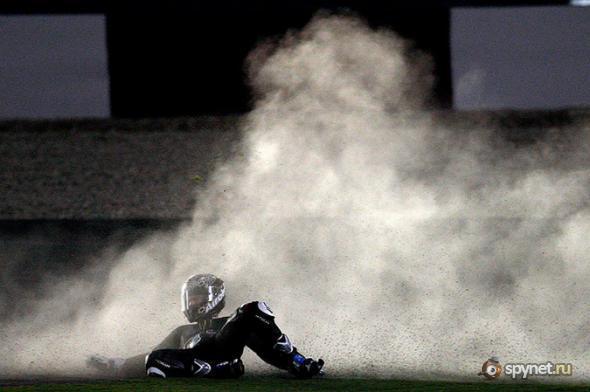 Spanish motorcycle racer falls off the bike during the Grand Prix of Qatar
In New York, the dog went on the catwalk
In New York, held a fashion show for dogs Last Bark for Bryant Park. Poodles, spaniel and chihuahua walked the catwalk presenting dresses, jackets, collars and hats from the best designers. Discerning viewer showed all the styles - from military to pink glamor. Crowned the show, as in the two-legged models, presentation of the bride dress.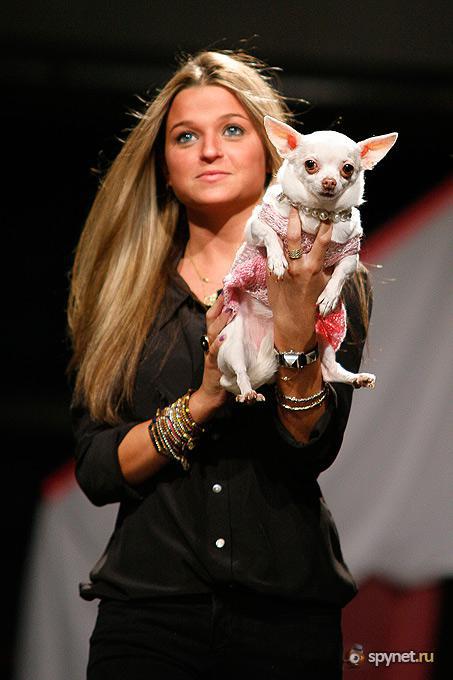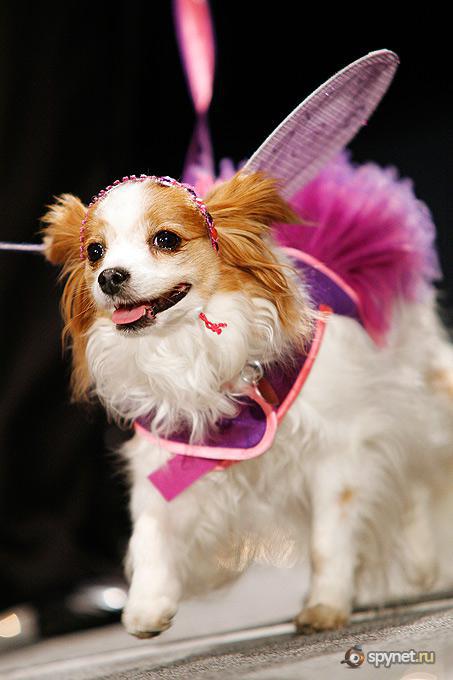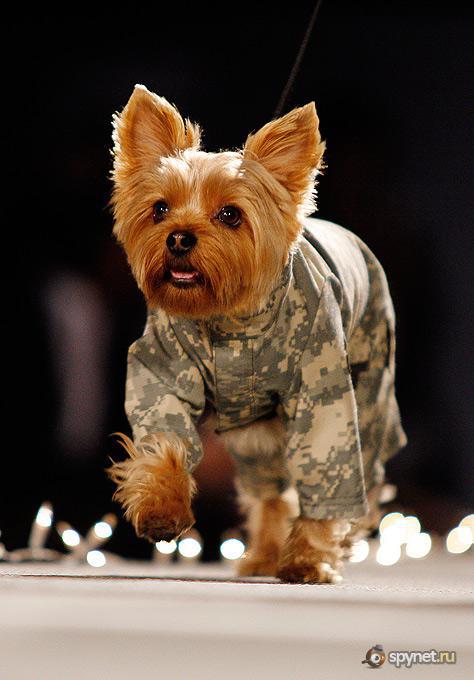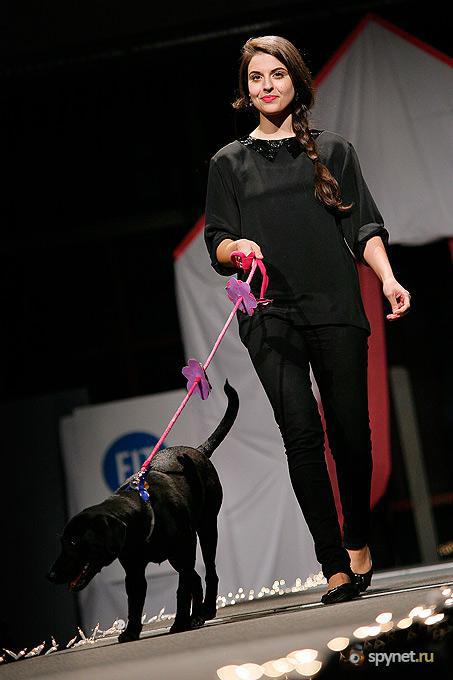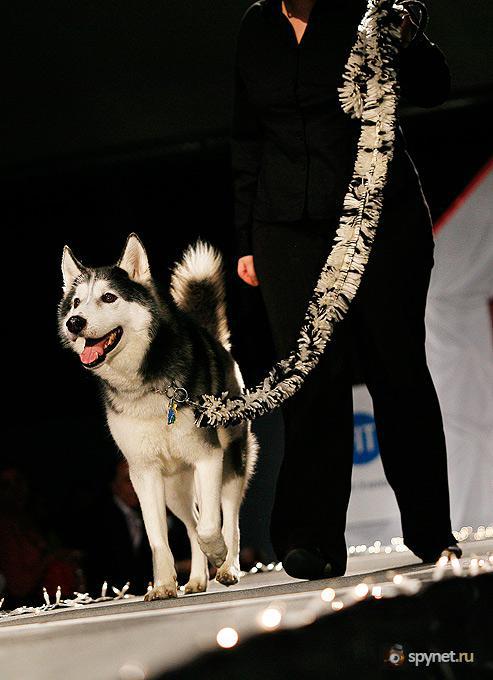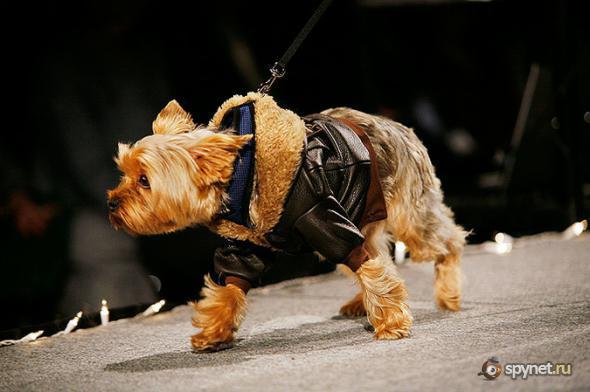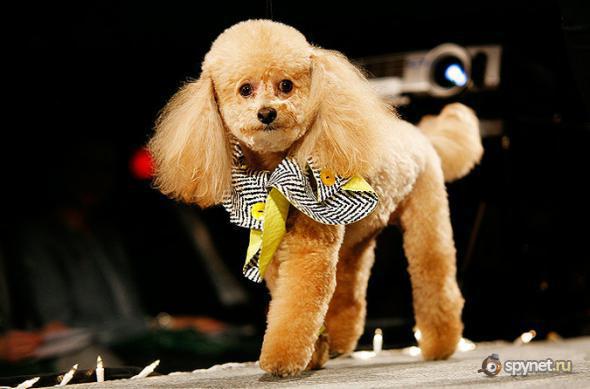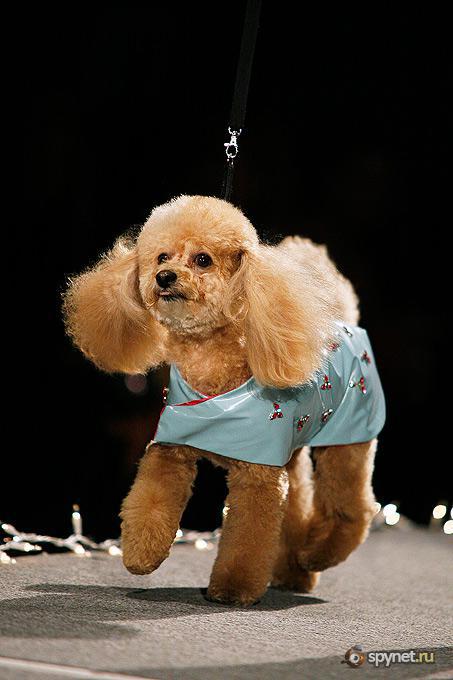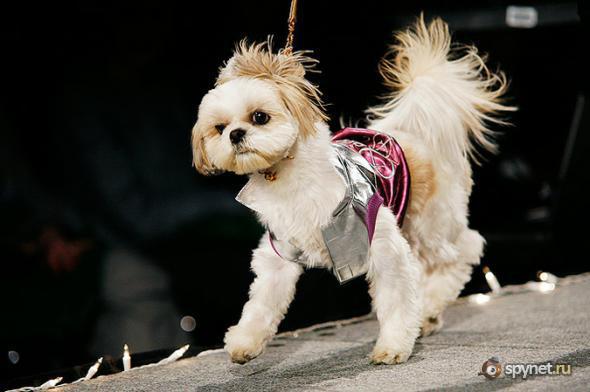 France soared into the sky Squadron crabs, bears and crocodiles
In the north of France in the town of Berck-sur-Mer hosted the International Kite Festival, which was attended by fans from China, Australia, America and Europe. The audience had an opportunity to show himself to try to send the kite flying.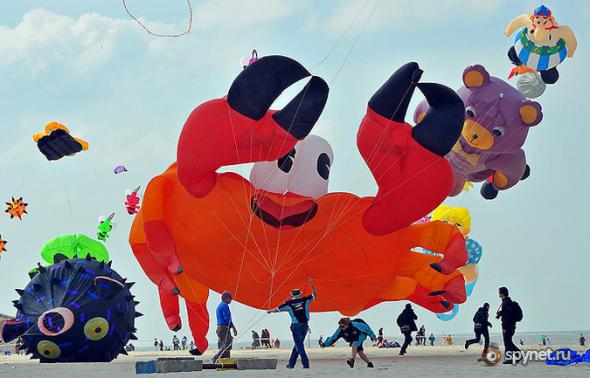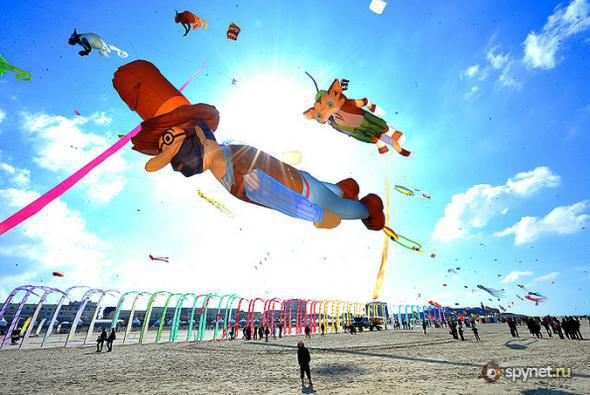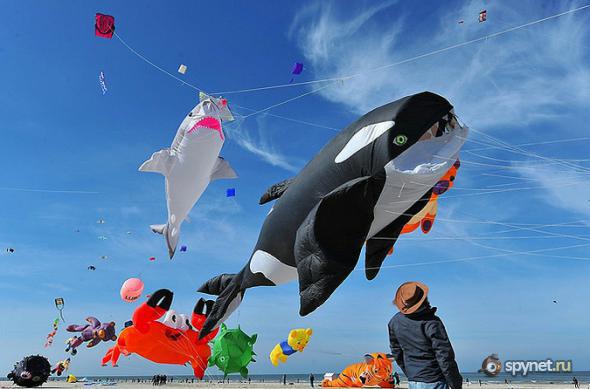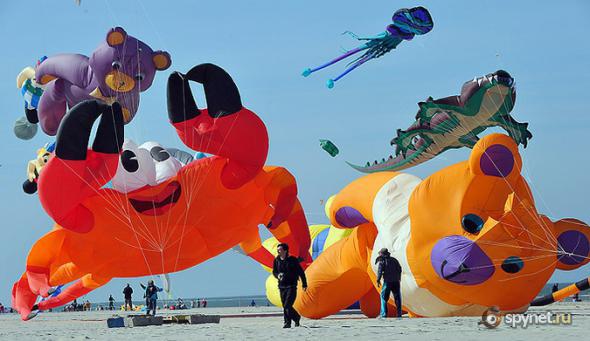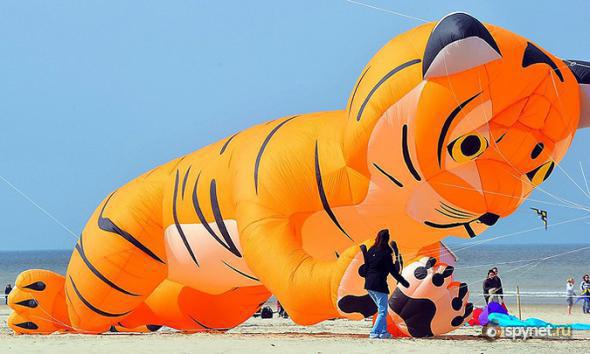 Martian satellites steer gave fans
Project HiWise, which GZT.RU wrote, allowed ordinary Internet users to choose the most interesting for shooting locations of Mars from orbit. Telegraph introduced the collection of these amateur images taken with professional equipment on board the satellite Mars Reconnaissance Orbiter, orbiting the Red Planet.