In today's photo galleries you will see: waterspout at Bondi Beach in Sydney; the first successes of the company «BP» in the elimination of oil spills; protests against immigration reform in the United States ... and much more.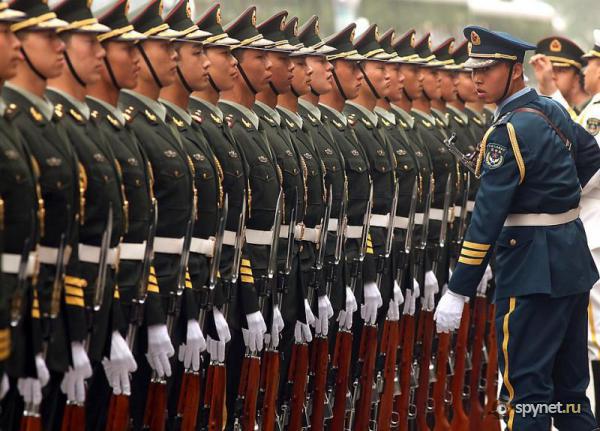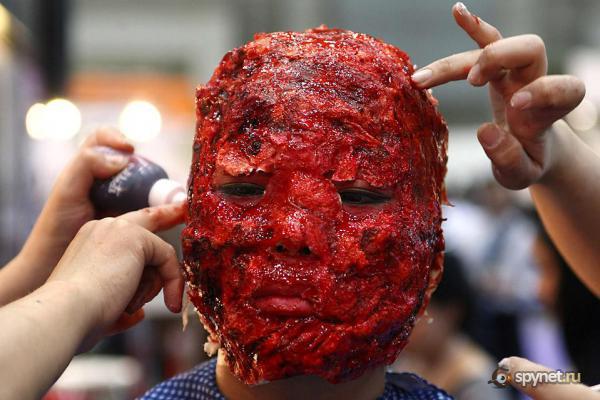 Stylists and makeup artists demonstrate their skills applying makeup - whether it's for a movie or just for beauty - at the event "World of Beauty" in Tokyo. The annual show in Tokyo was attended by about 600 companies from 23 countries and regions.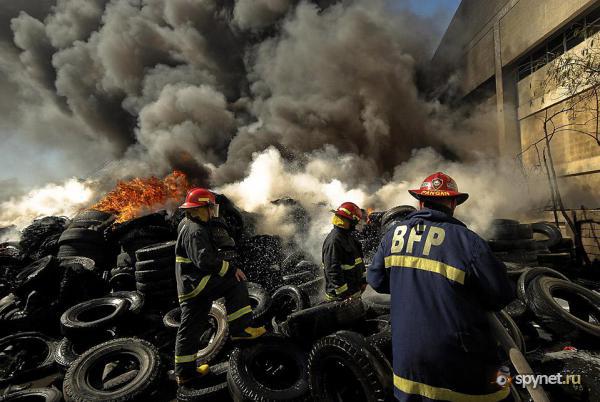 Firefighters work at the cement warehouse in Manila. As a result of the fire no one was hurt. Cause of the fire being investigated.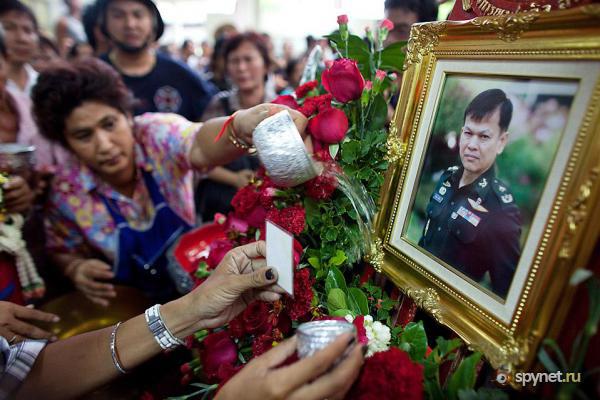 Proponents of Major General Khattiyi Savasdipola grist to his picture at the funeral in Bangkok. He was fatally shot in the head on Thursday during clashes protesters and police.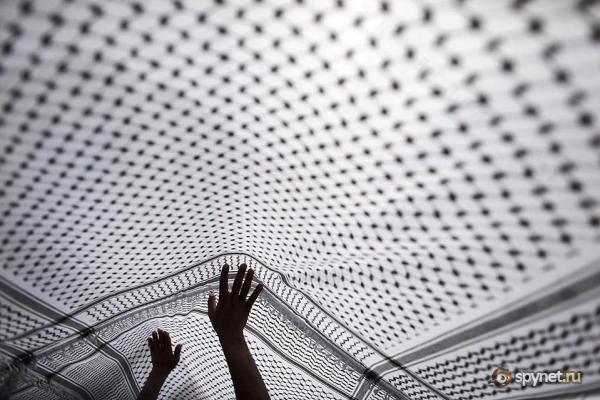 Palestinian children hold most kufiyu - traditional Arab headdress - while mark the Nakba in Ramallah. During the Nakba people remember the Palestinians who lost their homes in the Arab-Israeli war.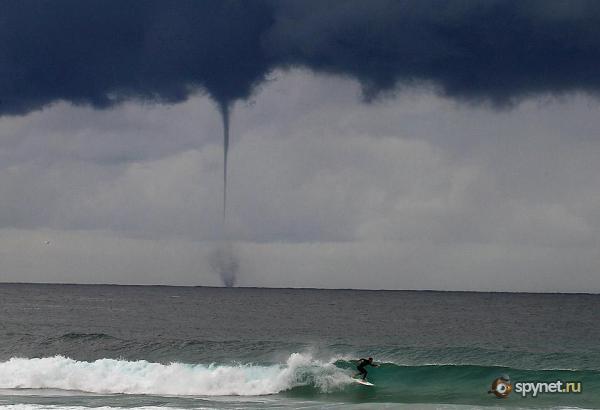 Waterspout formed at Bondi Beach in Sydney. A rare natural phenomenon lasted about five minutes.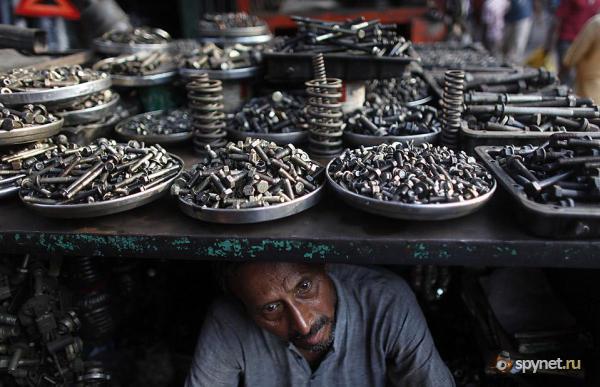 The man under the table in the auto parts store in Dhaka.
Dentures on a bed in a hospital in a small Hungarian town of Six, from which due to flooding caused by heavy rains, all the patients were evacuated.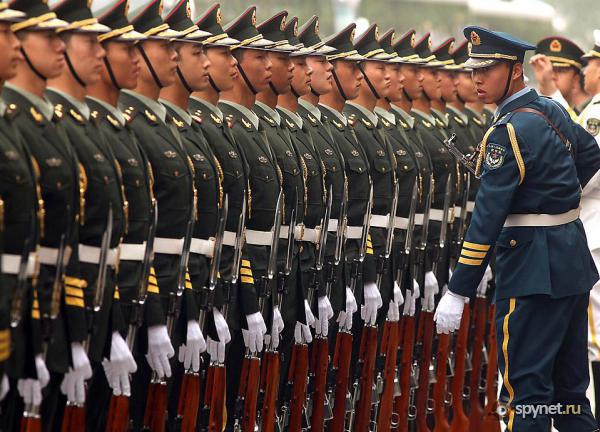 Chinese soldiers preparing to speak at the welcoming ceremony at the Great Hall of the People in Beijing.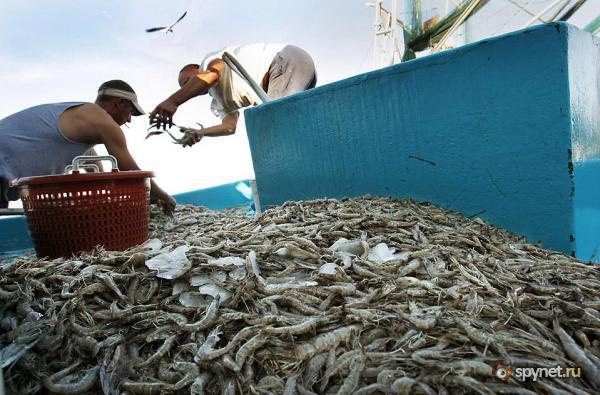 Hunters shrimp divided the prey at a processing plant in Buras, Louisiana. Company «BP» reported that it has managed to collect one-fifth of the oil in the Gulf of Mexico, and hopes to raise as much again, before you stop the leak, later this week.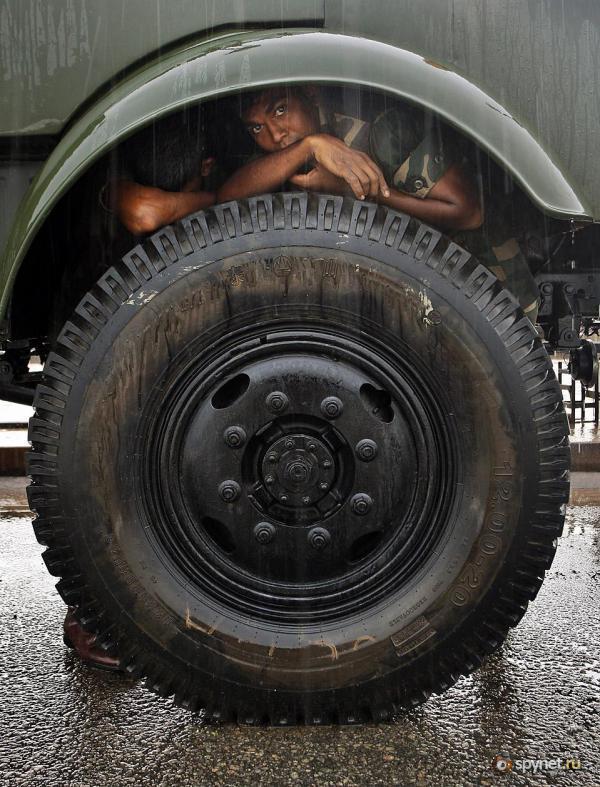 Soldiers take cover from the rain waiting for rehearsal parade in honor of Victory Day in Colombo, Sri Lanka. The parade will be held in honor of the victory over Sri Lanka by the Tamils.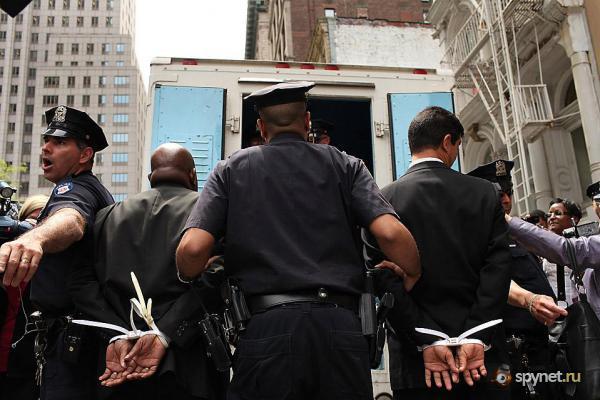 Two people were arrested during demonstrations against immigration reform in New York.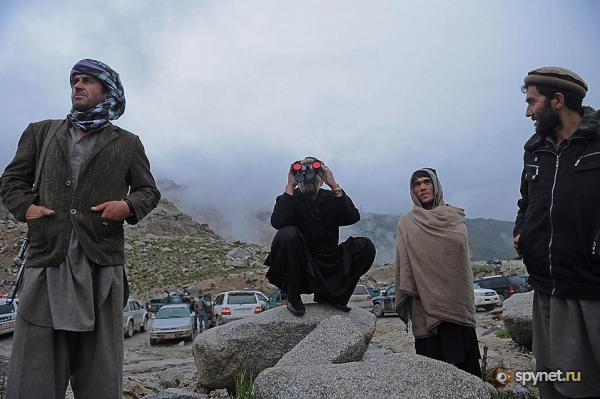 A resident of a village near Kabul, looking through binoculars in the mountains, where it is believed, the plane crashed company «Pamir Airways» in the Salang Pass. Dense fog prevented rescuers who were trying to find the 44 passengers.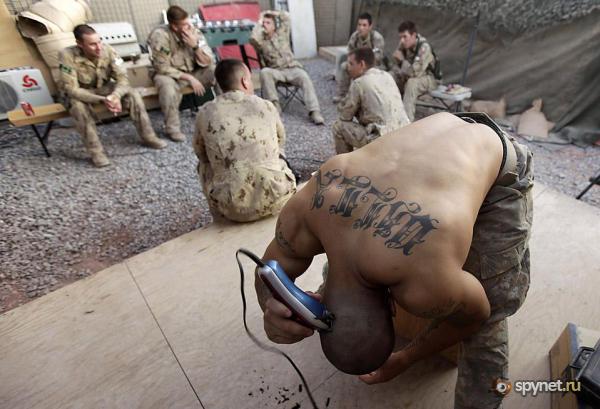 Soldier Jay Villa from Long Beach shaved bald in his tent in the valley of Arghandab, Afghanistan.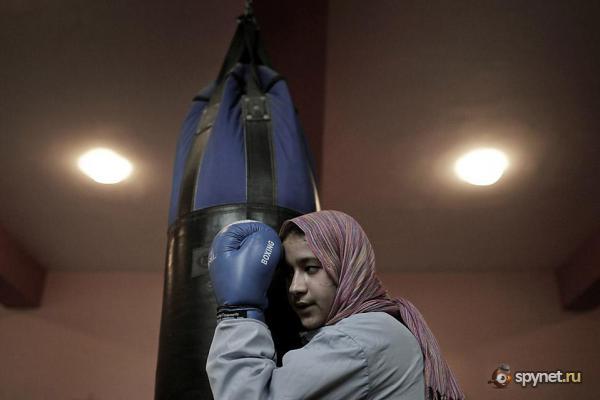 Girl resting on beating pears during a workout at the stadium in Kabul. During the reign of the Taliban women were forbidden to play sports.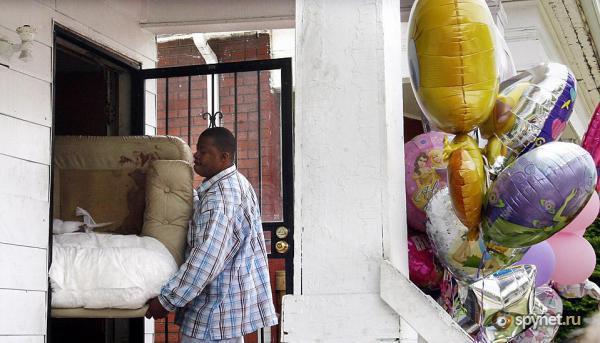 A family member is making blood stained sofa in the house in Detroit. On the eve here raided by the police to arrest the suspect in the murder, as a result of a stray bullet from the gun of a police officer got into a seven-year Ayaan Jones, fatally injuring the child. The investigation of this case will the state police.