Let's see what it looks like the power of soldiers of the 7th Airborne Assault Division, on weekdays, as well as, a variety of dry rations. Let me remind you that the power in the division handed over to the civilian contractors. Fruit on the photos there, but from time to time give.
Monday.
Two dishes at lunch - choice.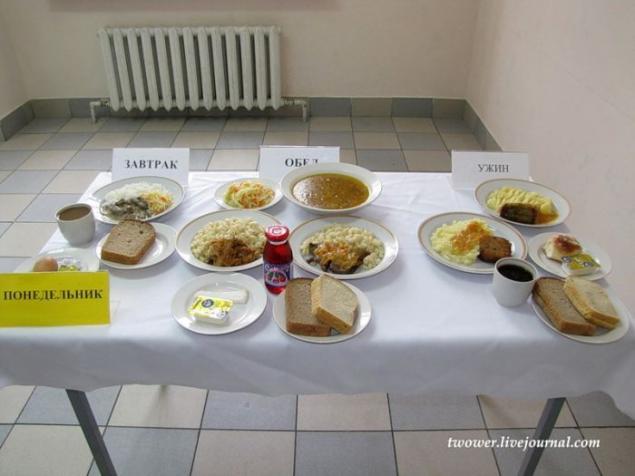 Tuesday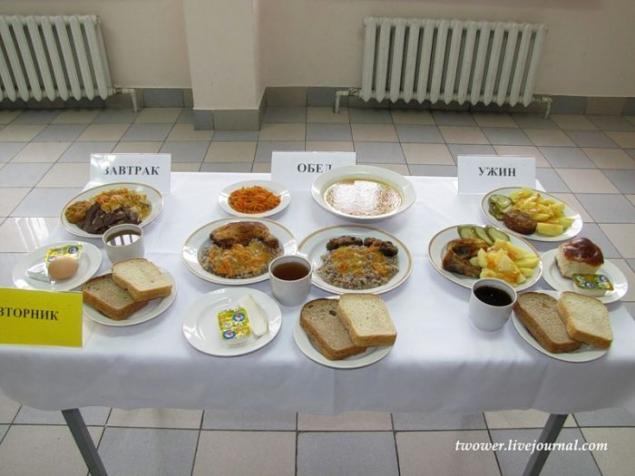 Wednesday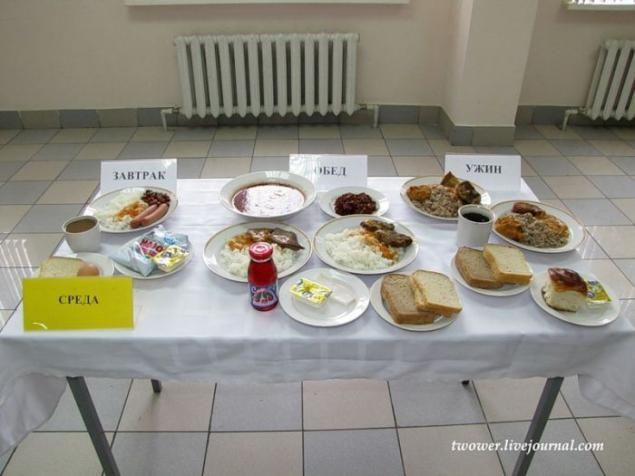 Thursday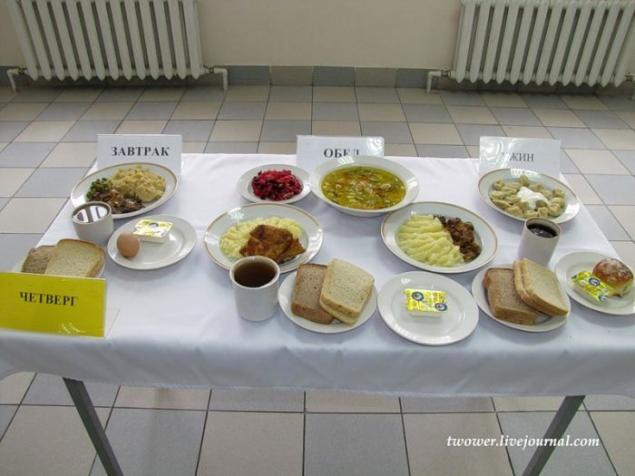 Friday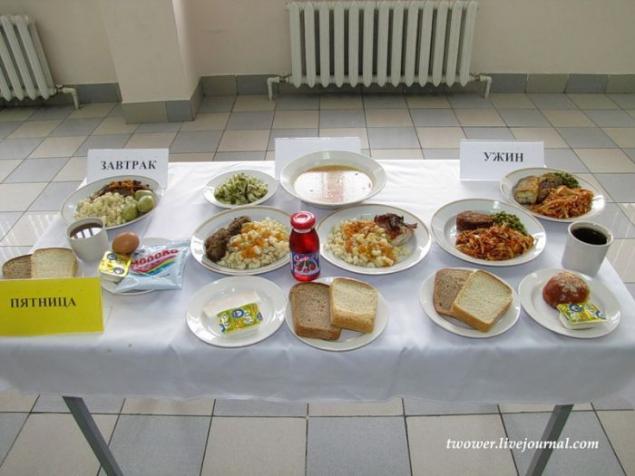 Saturday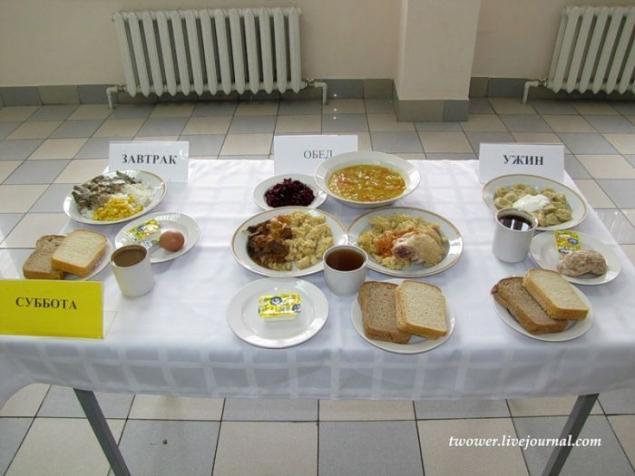 Sunday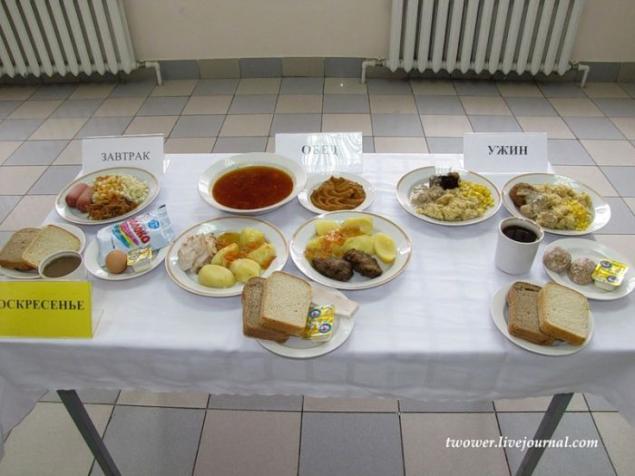 Now banned oil cut as before, "washers" and obliged to buy individually wrapped. According to the state. contract all products must be manufactured in accordance with GOST, TU purchase is allowed only for those products that are not manufactured in accordance with GOST (eg vinegar essence). They are spelled out in the contract separately.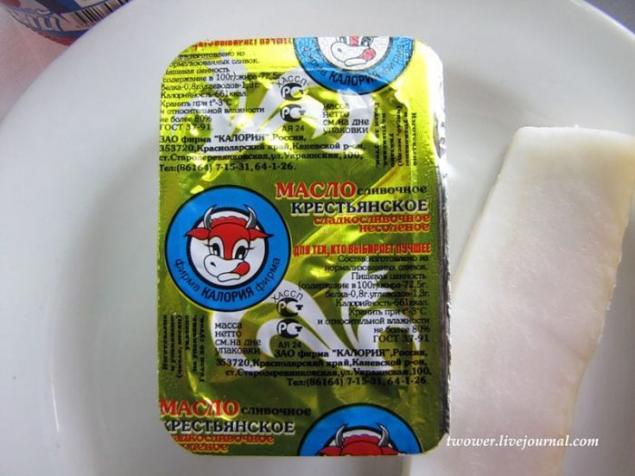 The same with cheese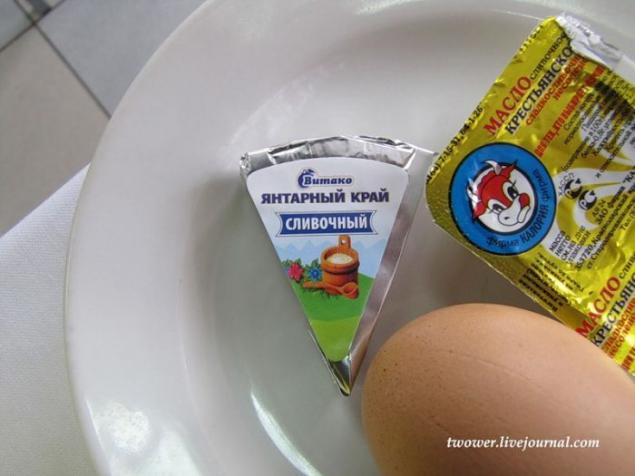 Milk here in such packages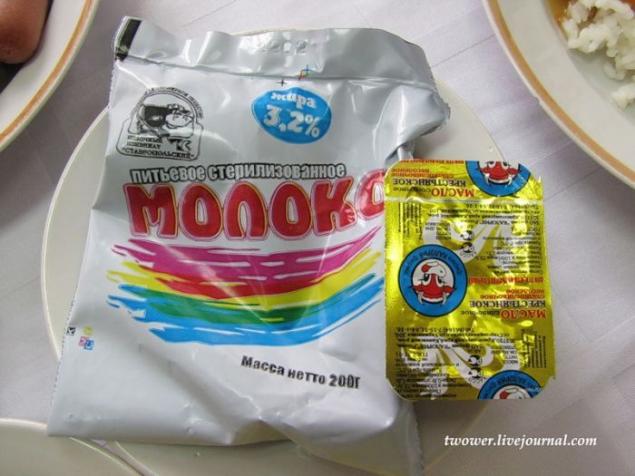 Packed Lunches PRI-B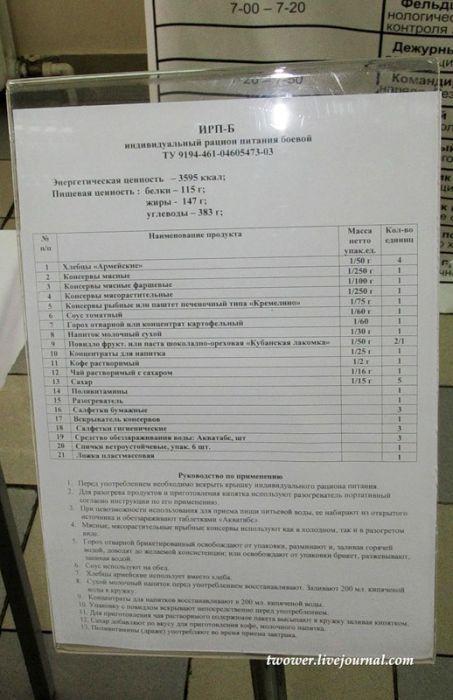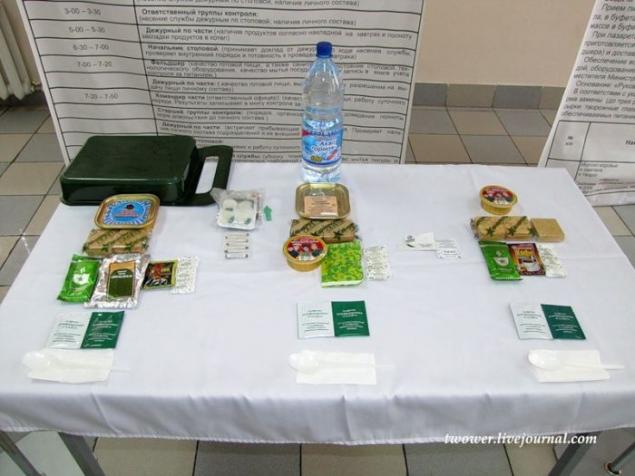 PRI variant №2. I'm in the presence of a variant №7, be sure to tell you about it next month.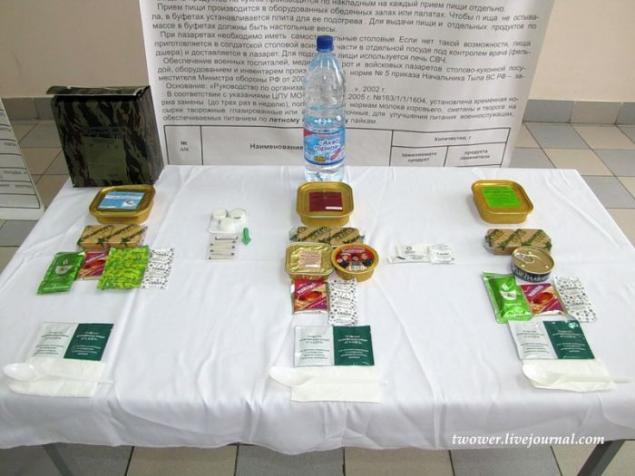 Group diet for 10 people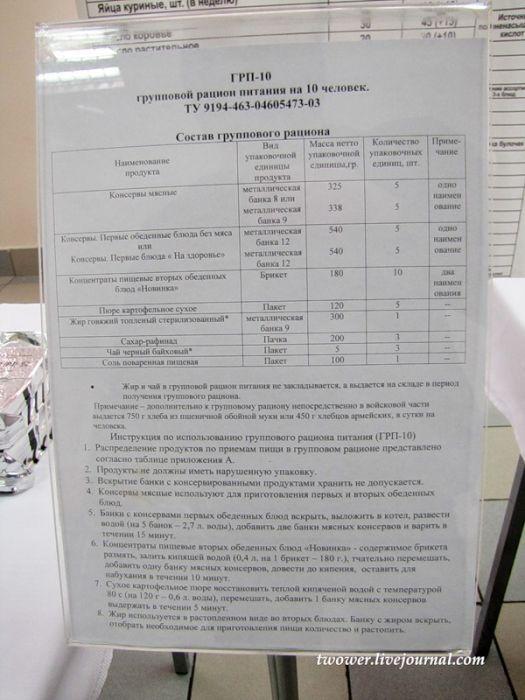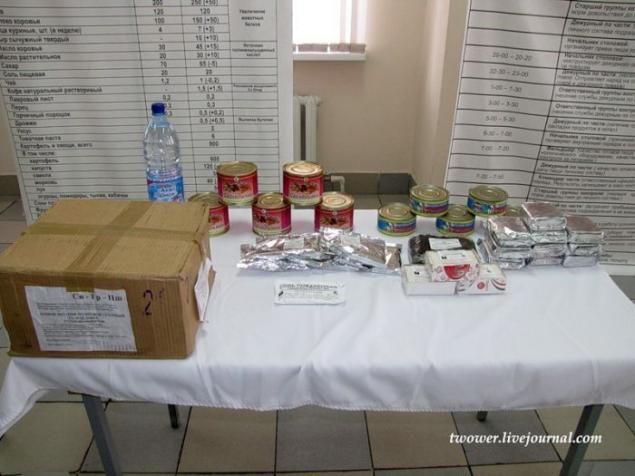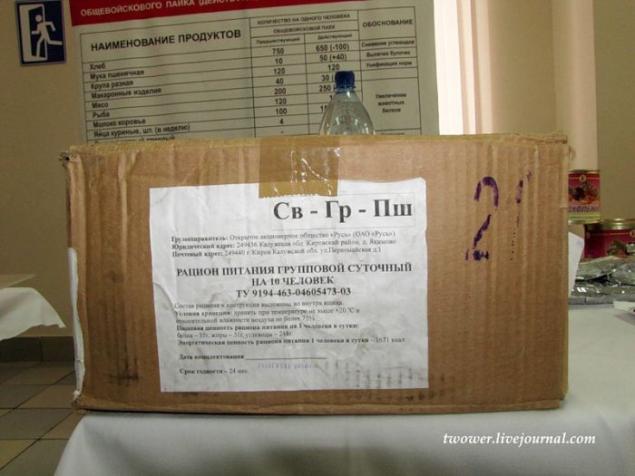 Because I had a chance to try fracturing while serving in Abkhazia only some soup in an "beetroot". It is edible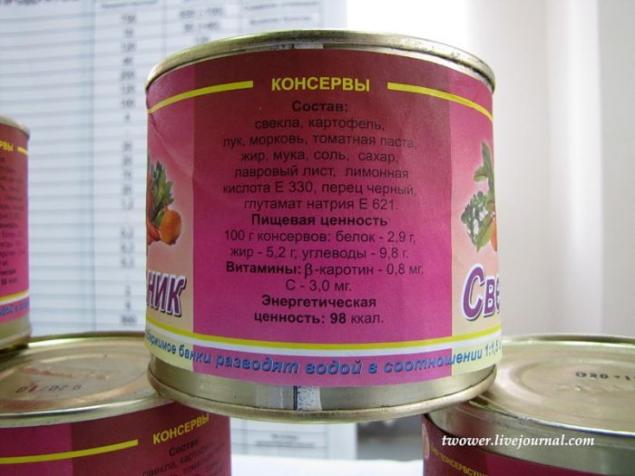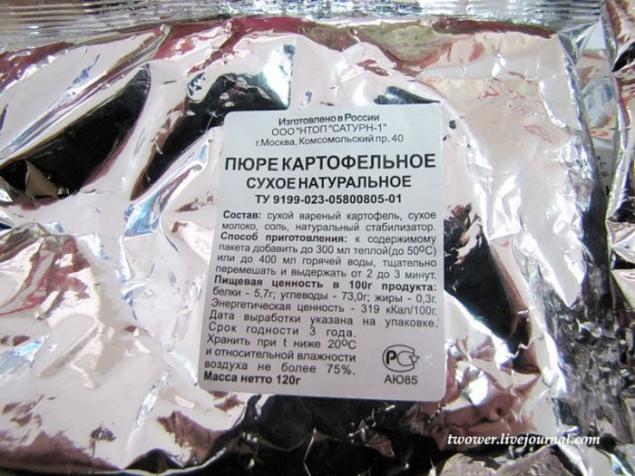 But with cereals in a package had to face the example of barley. The real stuff, buckwheat and millet hope to taste better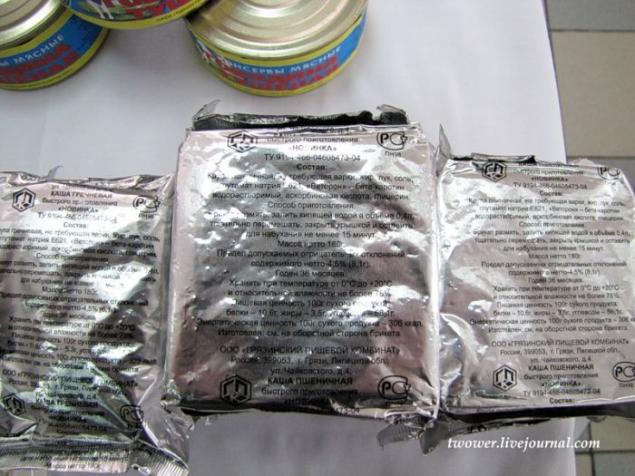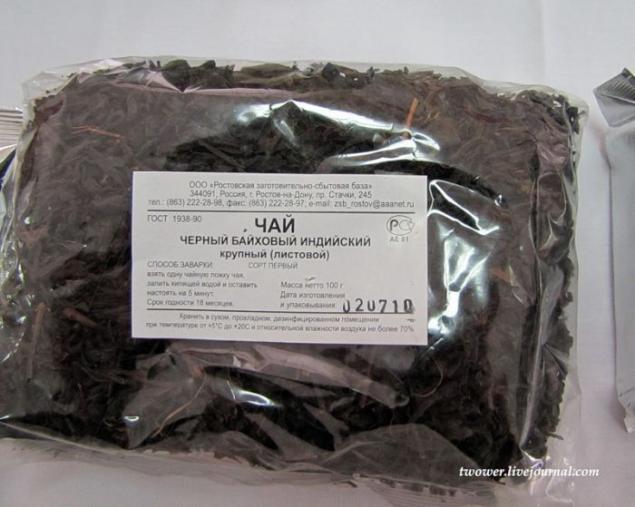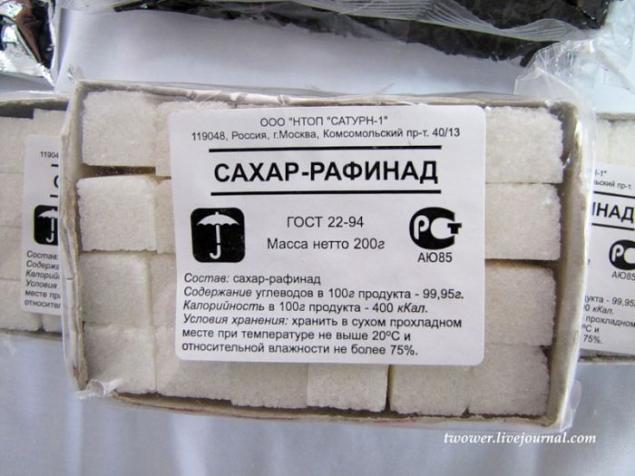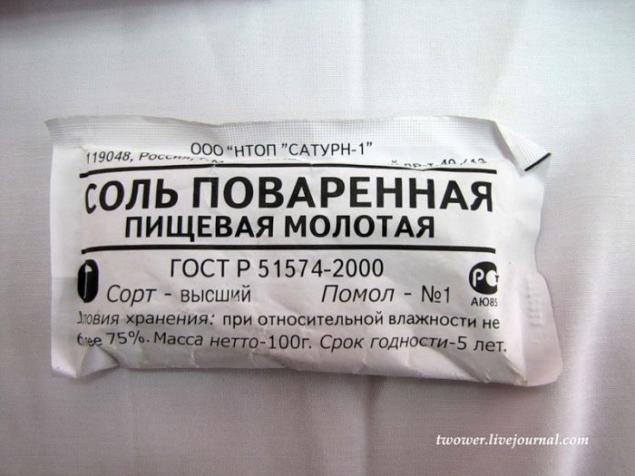 The diet consumed survival in extreme situations, when it is not possible to arrange meals at the main soldering or other diets (dry rations).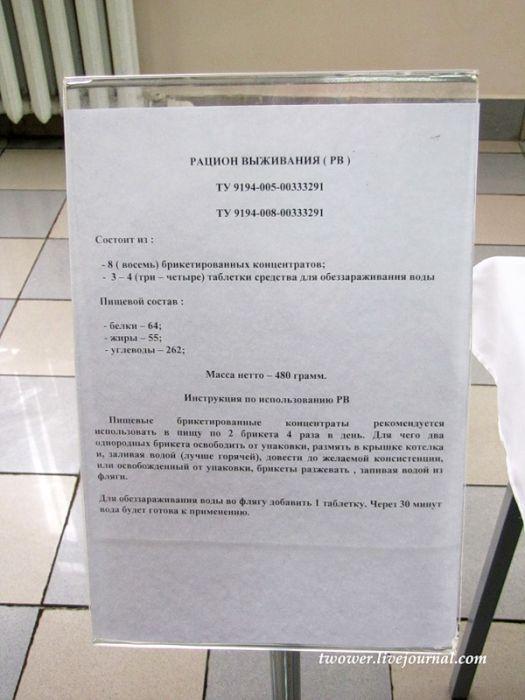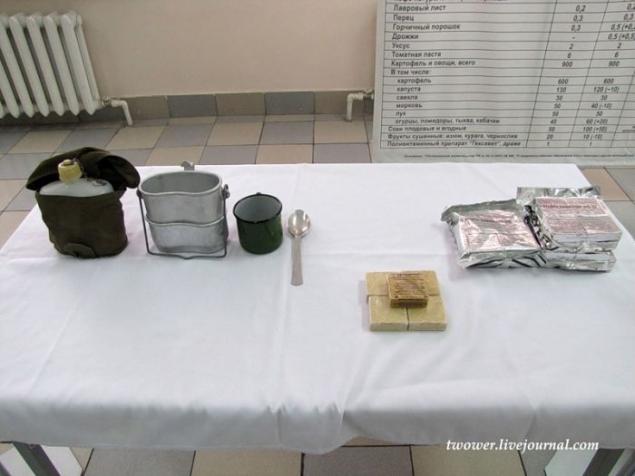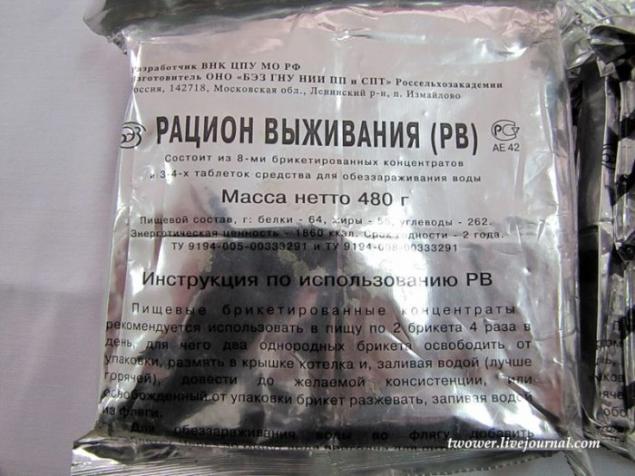 The same pea concentrate is used in rations and the PRI. In Chechnya, we ate only when there was nothing at all, and often simply thrown away. A friend who served in one of the brigades of the GRU, said that they stoked the stove in a tent)). Product unpleasant taste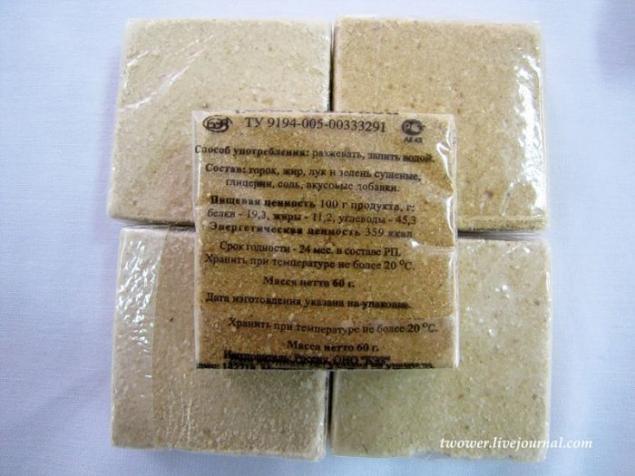 The rate of product per person. In general the figures it has, but now introduced a gradation of winter and summer, where the products are separated seasonally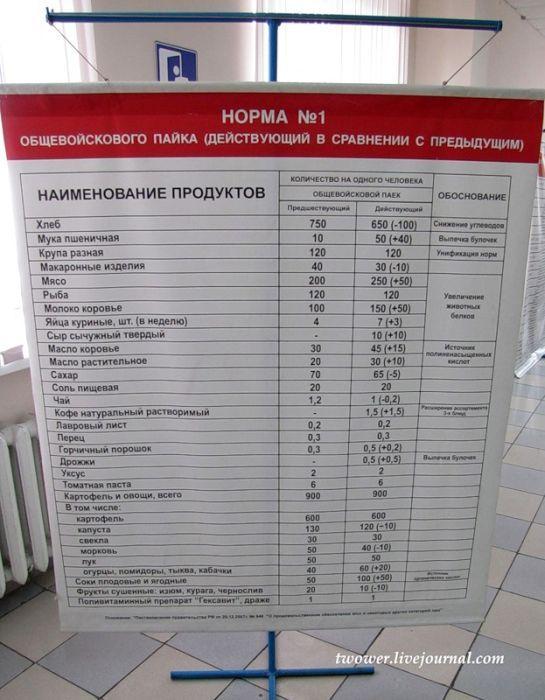 via source