Each picture in the news consists of more than 200 000 words of varying length, height and color.
Amateur Spanish artist Juan Osborne picks the texts, poems and books are the words that
I associate it with the image. Each painting is carefully going on a netbook using,
written by the artist.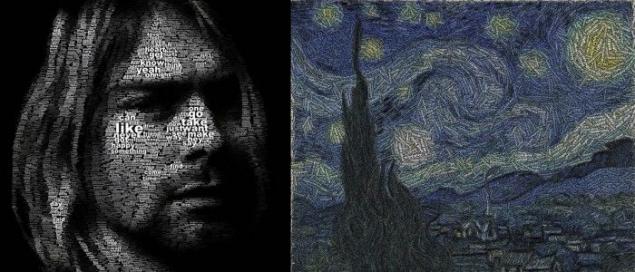 For example, a text portrait of Kate Middleton and Prince William.