"I think it will be right if I say that the most interesting and original living sculptures can be seen
it is in Spain. Maybe somewhere there is more interesting, but certainly not in such large numbers
per square meter / kilometer area. Yes, there is still a statue in Rome and Paris, knights
main proschadi in Cracow, there is a Santa Claus, and Mozart electroviolin and electric guitar on the waterfront
Yalta, certainly there are other funny characters, but I have never seen characters like Madrid.
That is one of the first sculptures, which I came. How much do you think the characters live
in the sculpture? "- writes photo_pf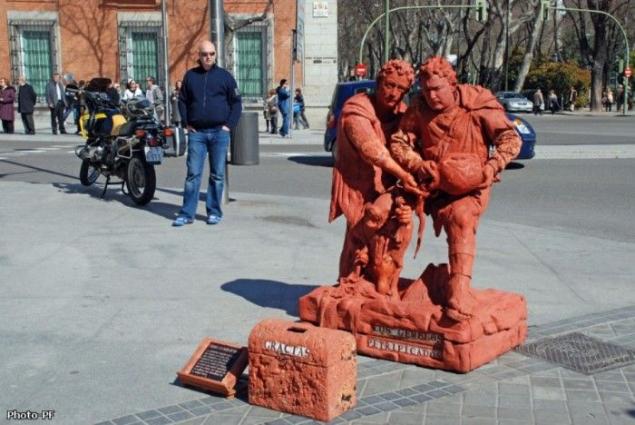 And here?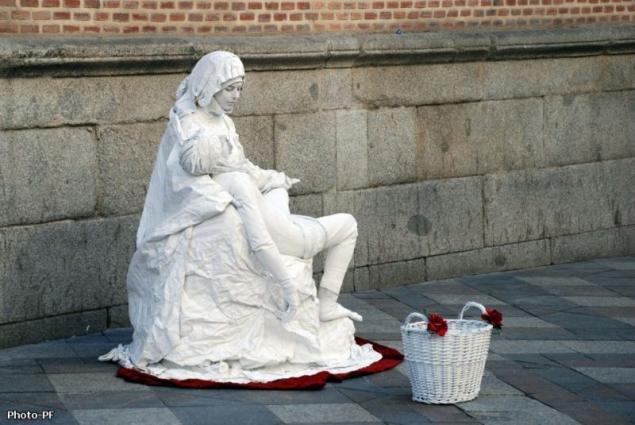 In one of Madrid's main square, the Plaza Mayor, you can find yourself running the Spider-Man.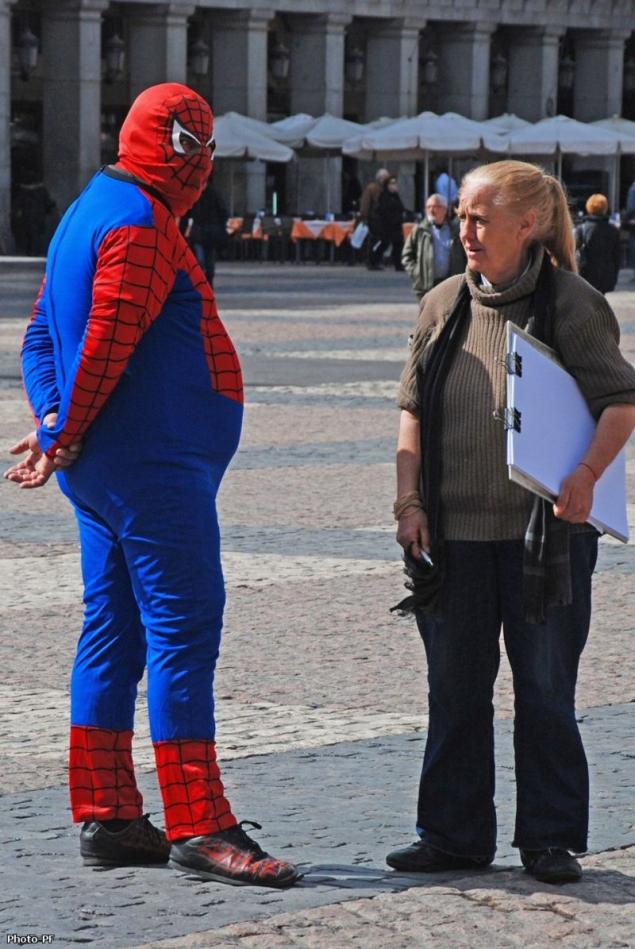 Or try to find the invisible man.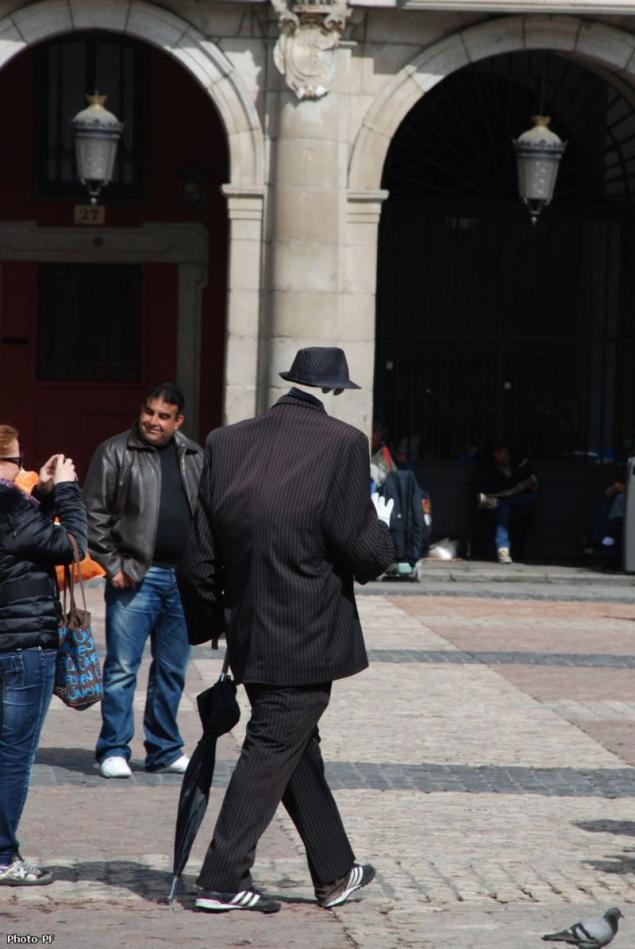 But the lady we met near the Museum of Contemporary Art Reina Sofia.