The idea of the statue of Liberty originated in 1865. The prototype was the picture of Delacroix's "Liberty leading the people to the barricades", which the sculptor Bartholdi took over the base. The main engineer was Gustave Eiffel, famous later as the author of the Eiffel tower.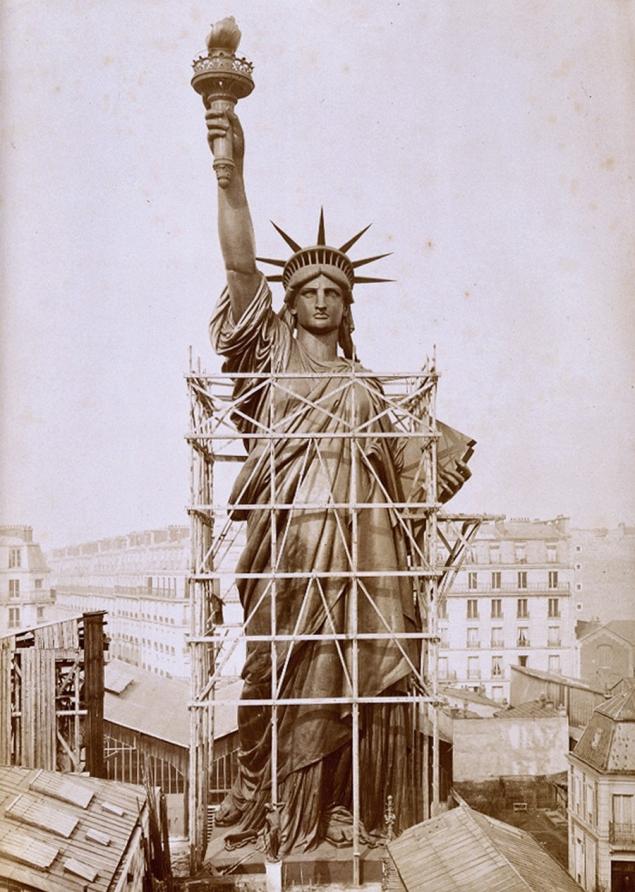 Over a hundred years ago the people of France gave the statue as a gift to the American people as a sign of friendship, established during the American revolution. Over the years, the statue of Liberty has become not only the embodiment of friendship between the two peoples, but also a symbol of freedom and democracy.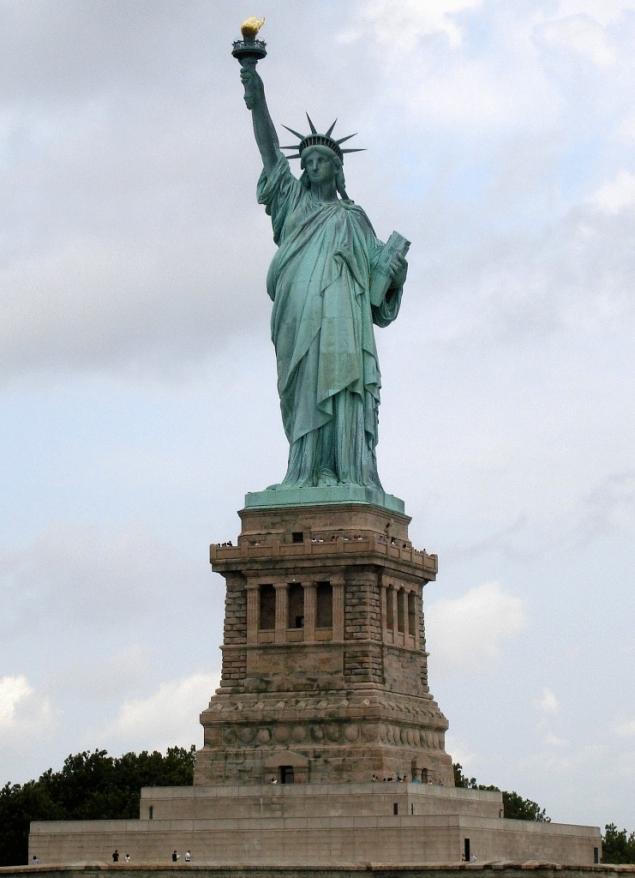 The creation of the statue was a joint Franco-American project, which the American side was erected a pedestal, and the French made the statue and then collected it in the United States. However, financial difficulties waylaid the project for almost ten years. The head and the arm with the torch was completed long before other parts of the body. Their presentation was in 1876 at the Centennial exhibition in Philadelphia.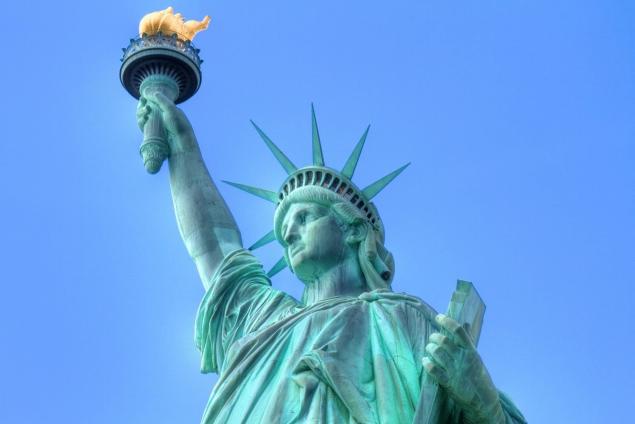 The money for the pedestal had been collected by August 1885, and its construction was completed by April 1886. Work on the statue was completed in France in July 1884 and June 1885 she was taken to new York Harbor aboard the French frigate "Isere". Set a collapsible statue was 350 separate parts stocked in 214 crates. The Assembly of the statue on a pedestal took four months. October 28, 1886 with a large gathering of people held the opening ceremony of the statue of Liberty. It was a gift to the centenary, which was late for 10 years.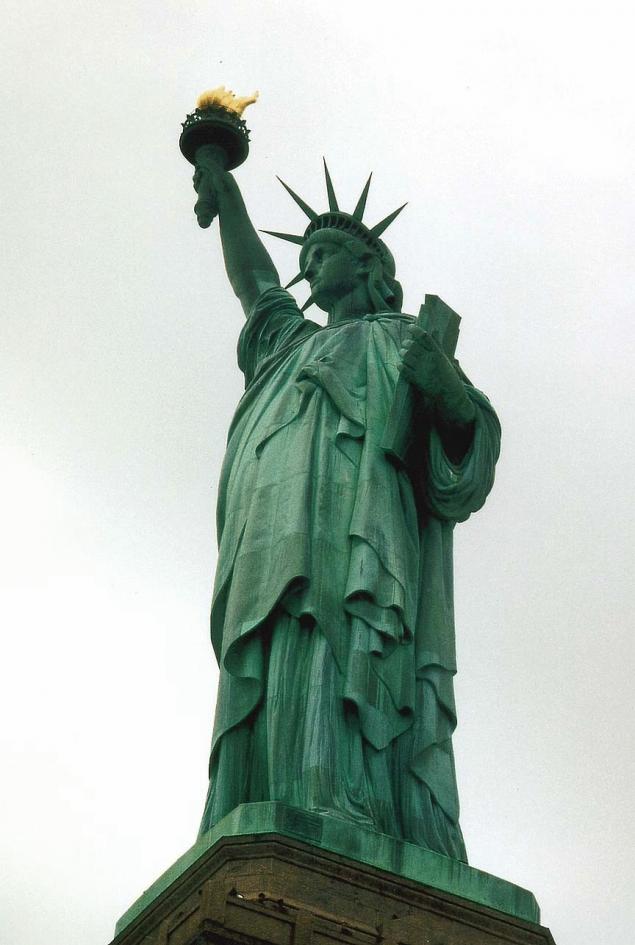 In 1984, at the beginning of its restoration, the statue of Liberty was listed by the UN among the monuments of world importance. 5 July 1986 renovated statue of Liberty was reopened to visitors during the Weekend of Liberty on its centennial.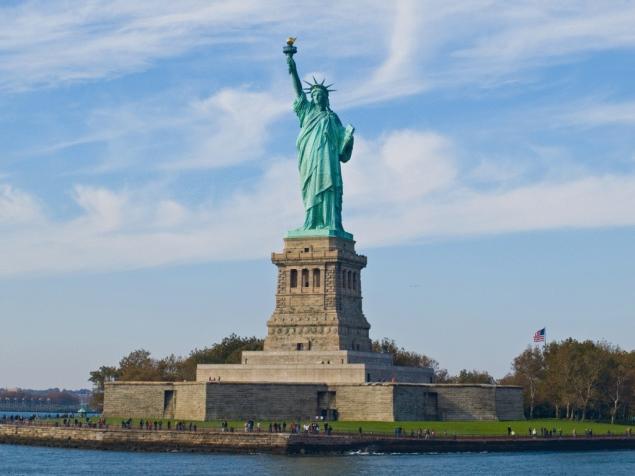 The height of the Statue of Liberty -46 meters, the pedestal is 47, so the tip of the torch is 93 meters high. Total weight is 205 tons. The hand that holds the torch is длину12,8 meters, one index finger -2,4 meters. Mobility in the wind: wind speed of 50 miles per cervisiae rocking the statue B3 inches(7.62 cm) and the torch sways 5 inches(12.7 cm).
Source: /users/155