Incredibly moving story of one man, whose doctors discovered cancer. Read more.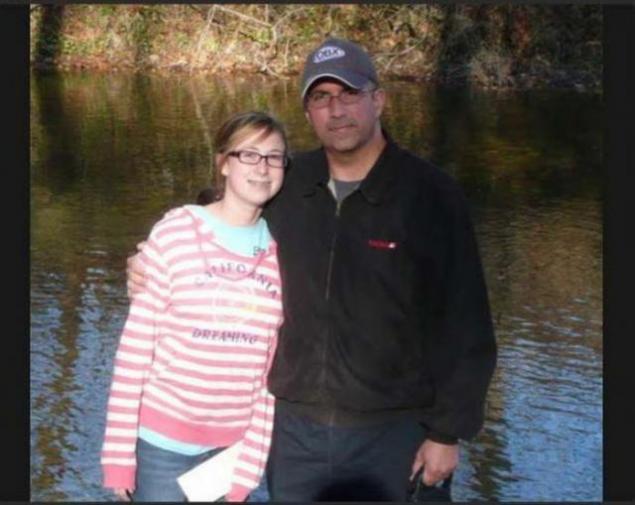 I want to tell you about a touching story of his father Garth and his daughter Emma. The fact that Garth had cancer, and he will do anything to help her only daughter go through this difficult time in my life.
Hart wrote her notes on napkins since she learned in second grade. The notes, which he puts in a box for lunch, just a couple of words, but it helps to remember each other in the hectic working and school days. Garth knows that whenever his daughter reads the note, she thinks about it.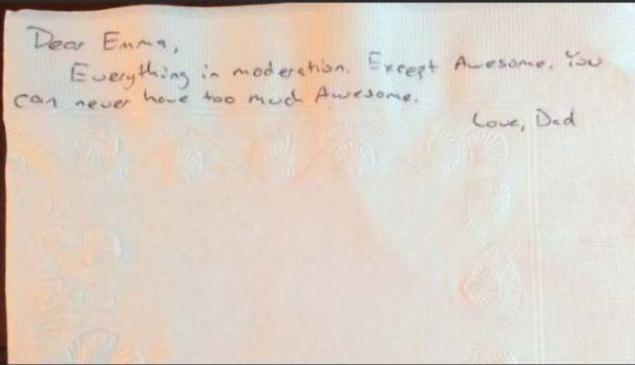 Garth may die soon, but he will not let Emma was not encouraging notes before lunch. Photo on a promise to write notes for each day until Emma did not finish school. He had already written 740 pieces, left 86.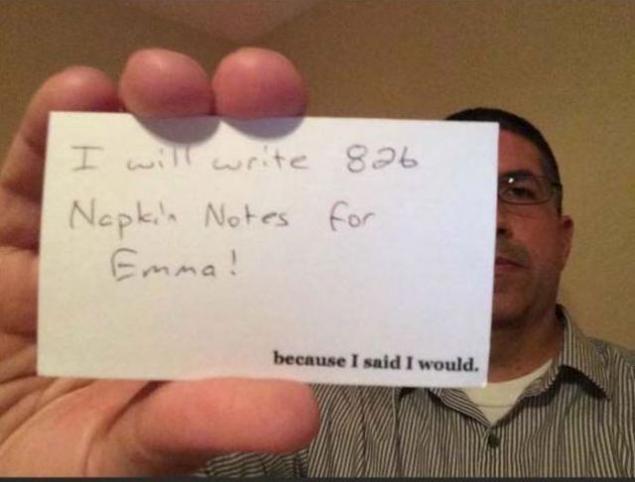 He is almost finished ...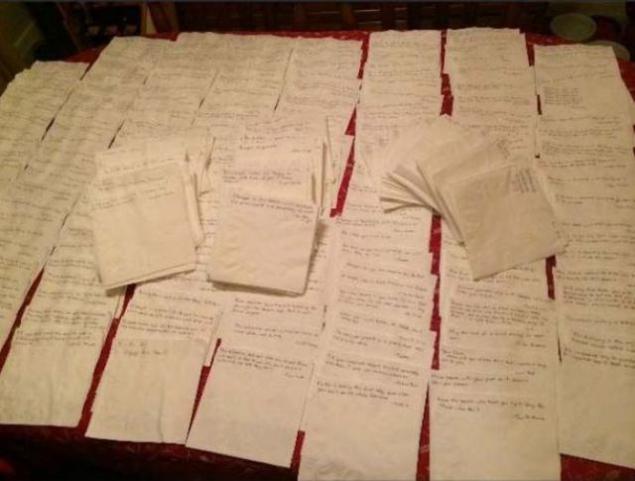 "Do or do not. Do not try to "Yoda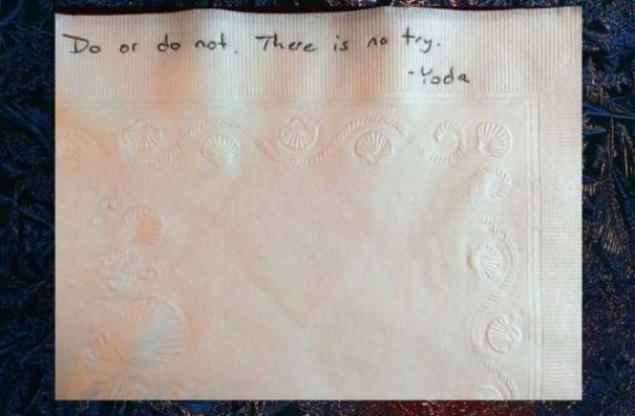 "Some people feel the rain. Others just get wet. »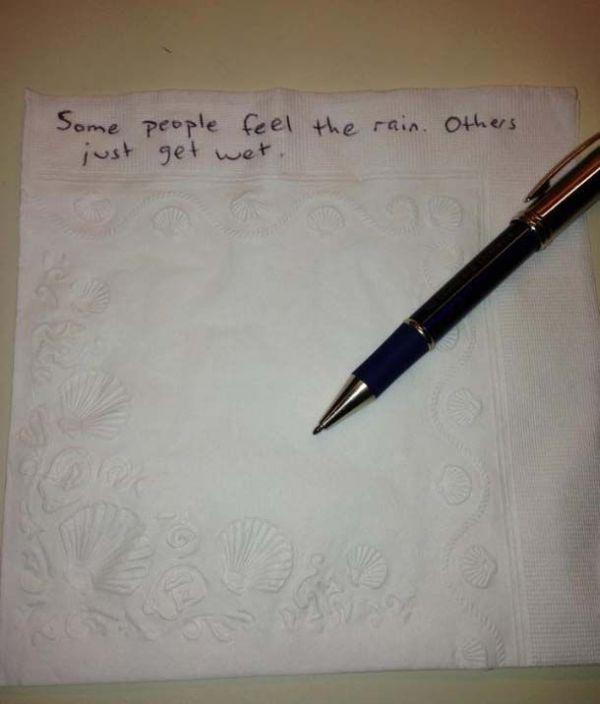 "There's always the right time to do the right thing." Martin Luther King Jr.

"Either write something that is worthy of reading; or do something that is worthy descriptions »
Dear Emma, ​​sometimes, when I need a miracle, I look into your eyes and realize that already created one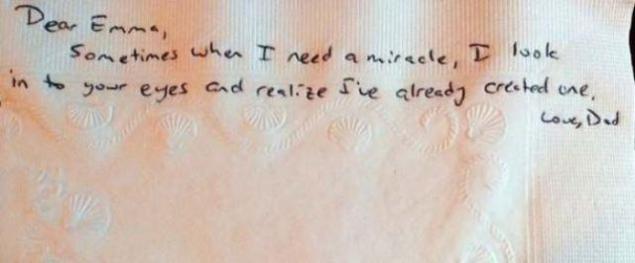 This is a picture of Emma Harte, and the competition between fathers and daughters, in which they have to dance in the costumes of superheroes. They failed to win, as "Jedi are not considered superheroes." "Emma was shocked, and I tozhe- why Jedi-not superheroes?" Garth has to undergo treatment, which may be able to prolong his life