"Pathe Tushino" (Tuschinski) - a theater for six halls in Amsterdam Regyulirsbreestraat. This is one of the twelve cinema network "Pate" in the Netherlands.
Cinema was built by order of Abraham Icek Tushino and opened the doors to the first visitors to October 28, 1921. The building belongs to the authorship of the architect Louis de Jong Hayman. Cinema "Tushino" was built in several different styles, including "Amsterdam School", yugendshtil and Art Deco. The construction costs amounted to about four million guilders.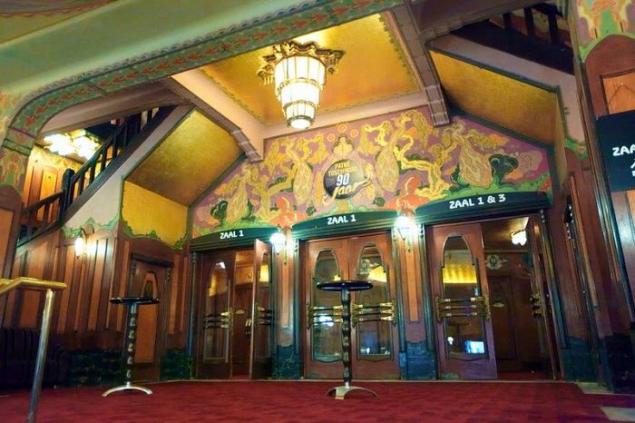 After World War II there were Marlene Dietrich, Edith Piaf, Judy Garland and many other stars of those years. Unfortunately, Abraham Tushino to see these performances had no chance - he was killed in Auschwitz in 1942.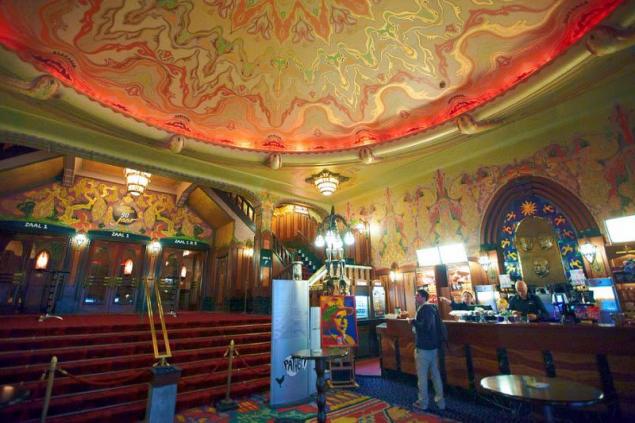 At the beginning of this century, the cinema has undergone several renovations that restored its original look, and at the same time allowed to equip rooms with modern equipment. So its 90th anniversary «Theater Tuschinski» met in the entire original splendor.