The owner decided to give it a refrigerator and spice zatyuningovat it. The method is very unusual, see for yourself.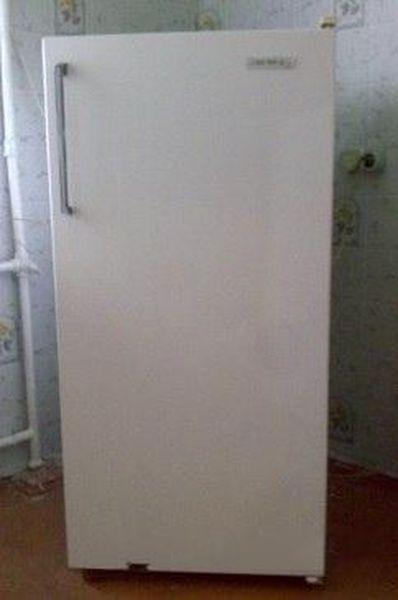 What you need to create such a "surah»:
1) old jeans - 3 pieces;
2) 0, 5 liter jar of PVA glue;
3) about 1, 5 liters. water;
4) four hours of patience.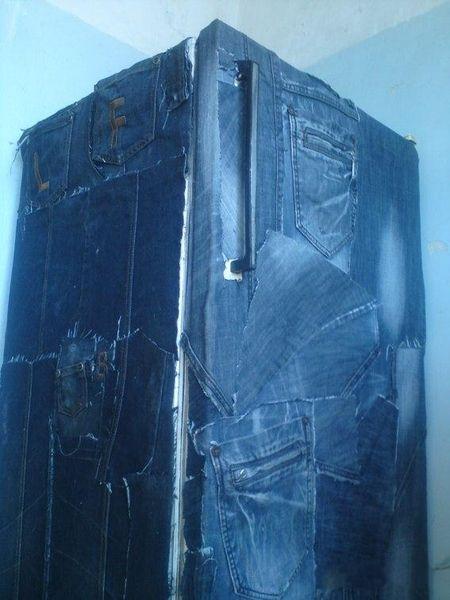 Clay breed with water about 1: 3, soaked it pokotsanye random pieces of jeans and sculpt in the refrigerator. If properly aim and paste back pockets, as well as in my case, we obtain quite a comfortable cell for matches, notes, cigarettes. The main thing - to put a piece of polyethylene in a pocket before gluing to not stuck.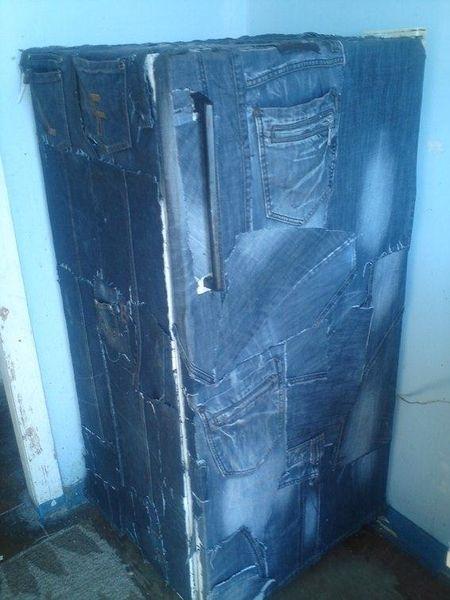 Another three hours with a rag wipe the floor around the fridge, because the glue diluted with water for very long runs down denim. 8-9 hours for it to dry completely and will amaze friends who have come to visit.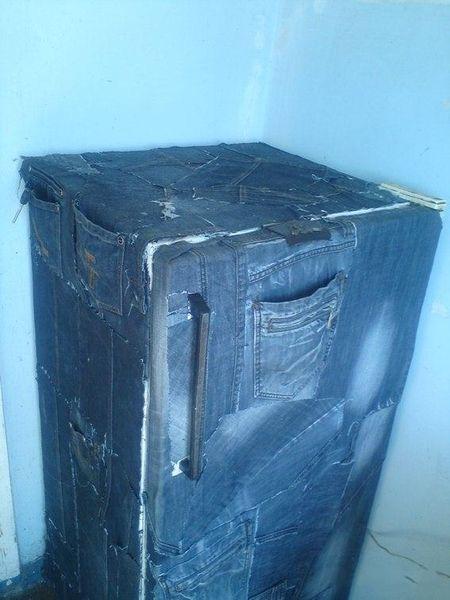 Source: friends-forum.com