Sellers hot dogs first appeared in New York over a century ago, and over the years their product remained consistently popular, taking advantage of the demand, regardless of whether it is a classic hot dog or its "modernized" version. < br />
Seller of hot dogs on the streets of New York City, about 1910. Price hotdog was 3 cents, two pieces gave for 5 cents.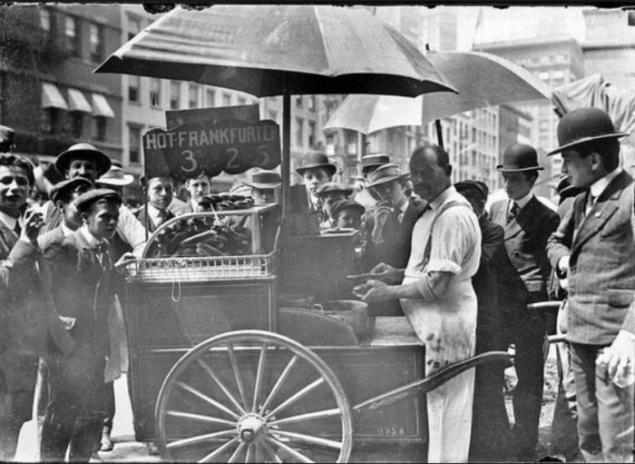 Hot Dog Shack-cago or «Chicago». Ingredients: beef, gartofel, bun, mustard, onion, cucumber, tomato, pepper and salt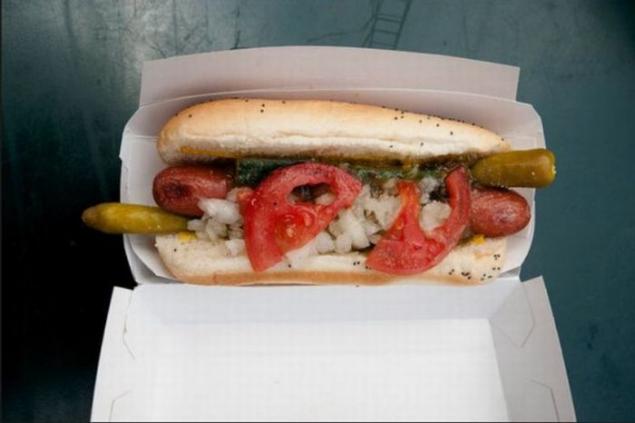 Photo founded in 1916 diner Nathan Hendverkera «Nathan's» was made in 1922.
It sold hot dogs twice cheaper than the competition.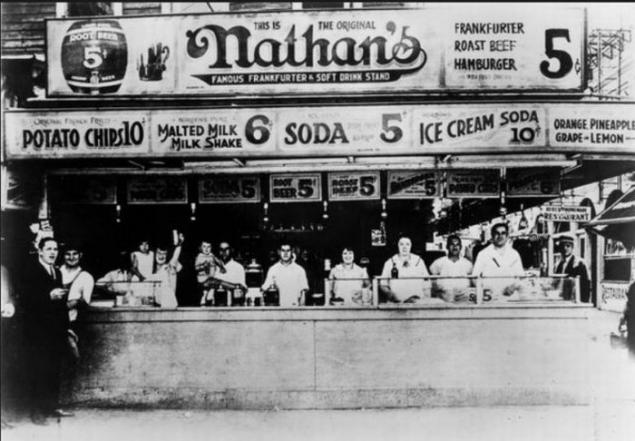 So today is as hot dog on «Nathan's».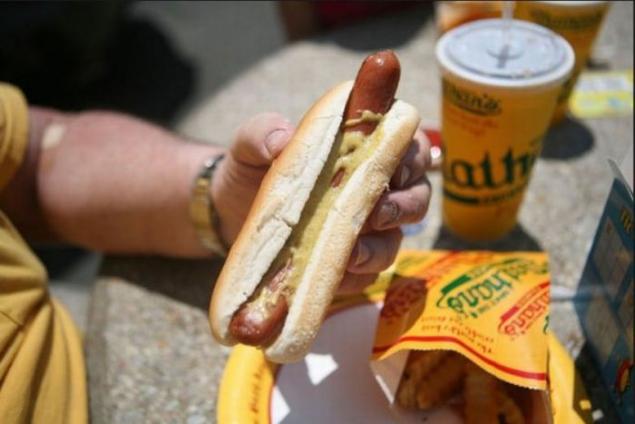 Hot dogs on «Asia Dog», popular eateries, decorate kimchi, scallions, sesame seeds and other non-traditional fillers.