American Joey Chestnut for the fourth time in a row won the championship speed eating hotdogs. The allotted 10 minutes, he was able to eat 54 sausage rolls.
The main competitor Chestnut, six-time winner of the tournament by eating hot dogs Takeru Kobayashi Japanese, did not participate in the competition. Reporters noted that he had not signed a contract with the organization of Major League Eating (MLE). As a result, the Japanese failed to get permission to take part in these championships.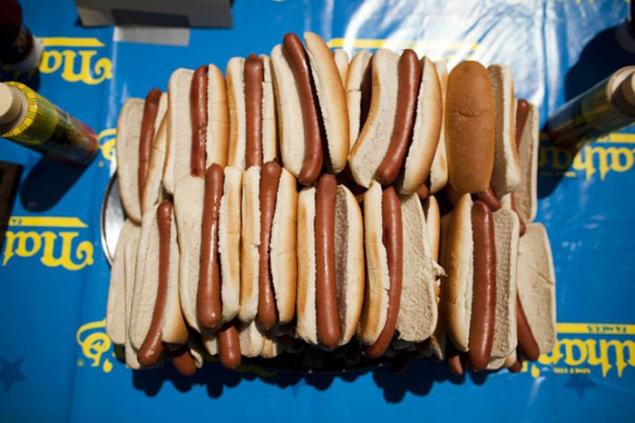 After the competition eating hot dogs ended, Kobayashi, who was in the audience, climbed onto the stage. He tried to disrupt the celebration of the winner. As a result, police had to detain the Japanese. In this case, the audience was asked to release Kobayashi. When former champion led away in handcuffs, the crowd began chanting "Let him eat!».
Annual competitions in speed eating hotdogs are traditionally held in the United States on July 4 Independence Day. For the first time this tournament was held in 1916. The world record in this competition belongs to Joey Chestnut. In 2009, he was able to eat 68 hot dogs in 10 minutes. Kobayashi then took second place by swallowing 64 and a half rolls.