"Hobbit House" - guest house in Trout Creek, Montana - an absolutely unique. There really is a house, as if intended for visitors from the Shire. The creators of the guest house, Steve and Christine Michaels spent on its construction 410 000 dollars. They themselves live in a two-story house, located across the street from the guest house.
More about The Hobbit House.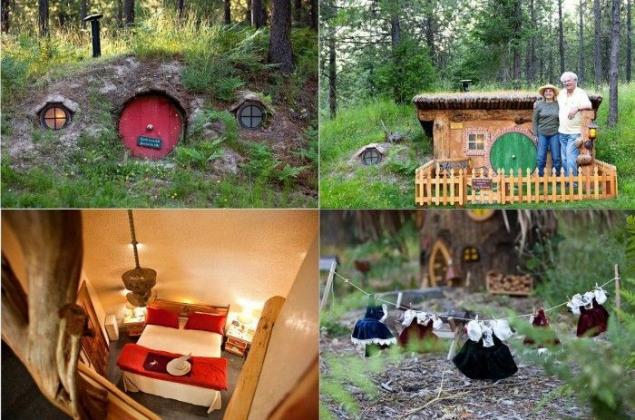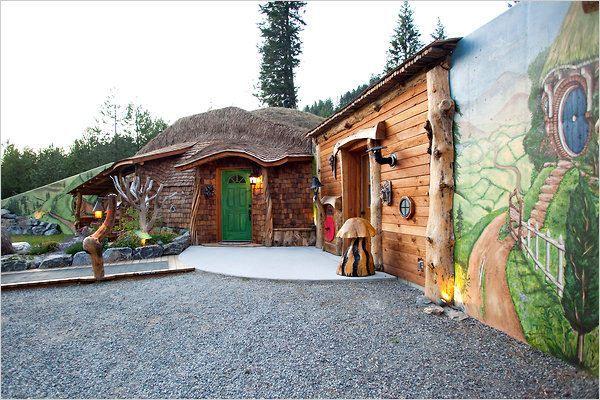 Steve and Christine Michaels near another "Hobbit House" - Bilbo Baggins up house, the protagonist of the book by JRR Tolkien's "The Hobbit."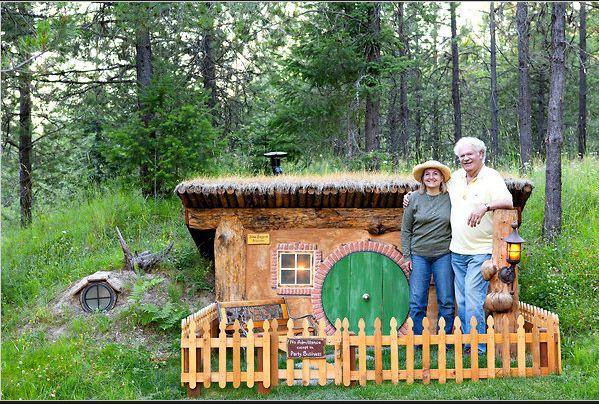 Living room and kitchen. One night spent in the hostel will cost $ 245. There are two bedrooms and a nursery. Stan Hamm, who designed the house, this one "Hobbit refuge" is not limited.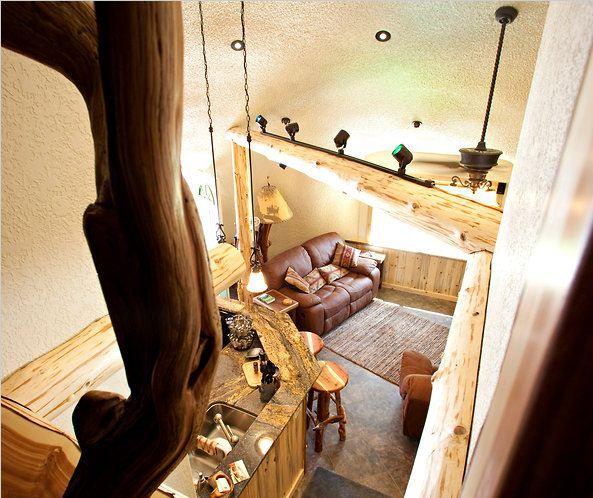 The bedroom, on the bed where the wise wizard Gandalf forgot his hat. Nightlight is made in the form of hobbit door.