Artist KrisGays (ChrisGuise) from Maidenhead, UK, a big fan of the art of bonsai.
He created a miniature copy of the house Bilbo Baggins, the hero of the book The Hobbit, or There and Back Again.
Residence fantastic character, incredibly comfortable, but close in human terms, it was even smaller and located in the shade of a tree bonsai.
Particularly striking the author's attention to detail.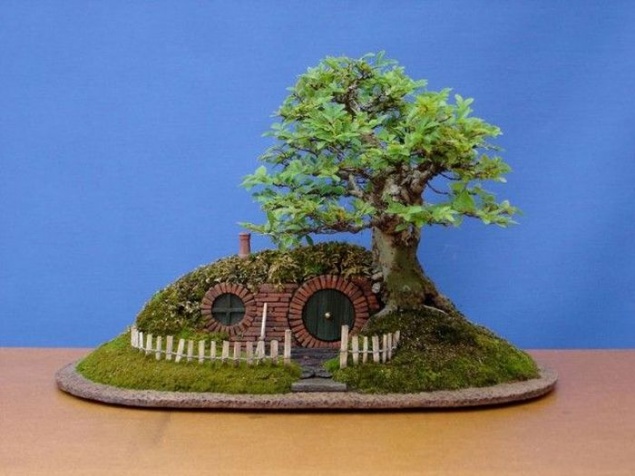 Here's the finished result of the wizard at different angles ...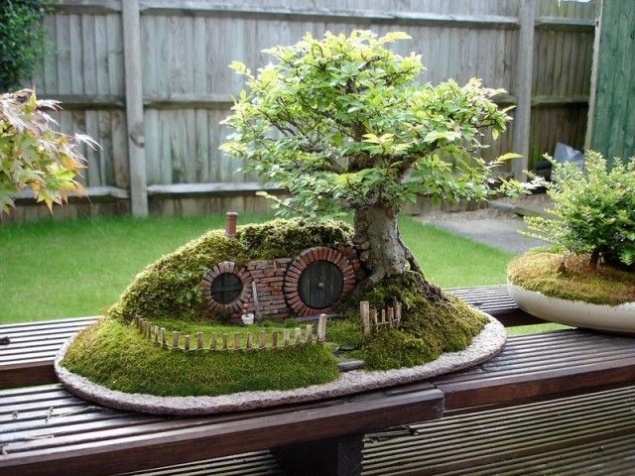 ... And during different seasons.