We continue trip to Somalia. Now I'm going to get from Berbera to Djibouti, but the flight was canceled. Already wanted to fly through Dubai, when the agent called and cheered:
"Tomorrow in Djibouti need to fly our minister, so the flight was restored!" Amazingly simple. Really restored my flight,
I flew in an airplane completely empty - except for me in the cabin Boeing 737 was still 4 passengers. For Africa, it is unthinkable luxury. Today, I talk about the trip to Djibouti.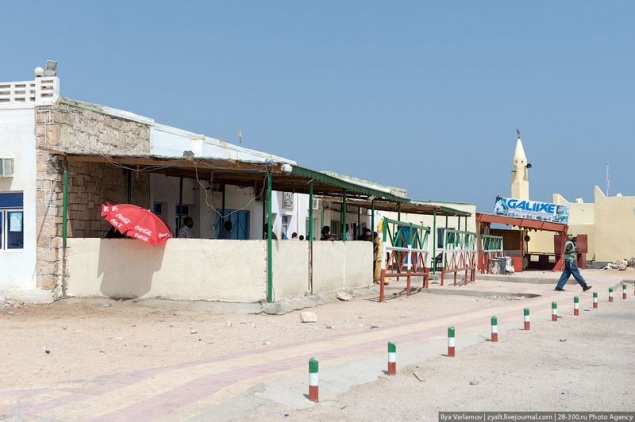 Berbera Airport. Now here satisfies all international flights of the unrecognized republic.
Inside, everything is held by hand. There is no display and scoreboard. 100% retro. If the electricity is shut off, the airport Berbers did not even notice! Scales, registration, inspection - all by hand.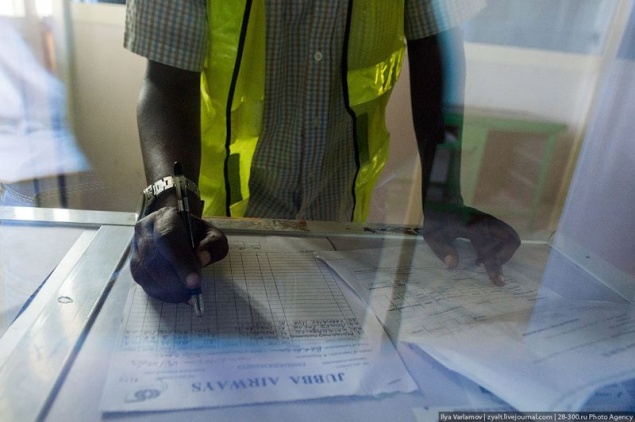 Passport control.
At the entrance you have to pay $ 34 for that is not clear. When leaving you must first pay a $ 10 "security fees", then again to $ 34 it is not clear why. Why not just pay the $ 78 is not clear.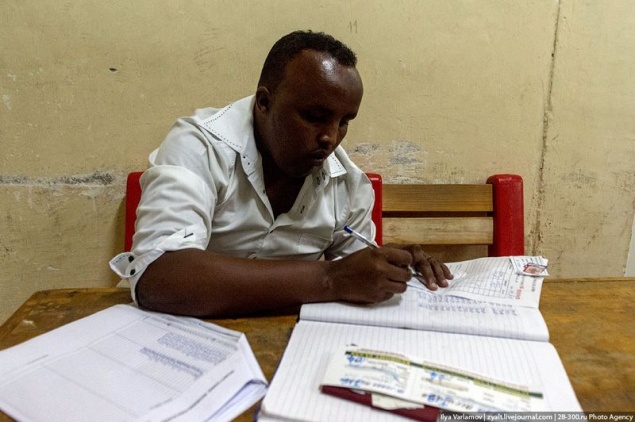 At the airport are our IL-18.