The film's release is scheduled for 2010 and 2011.
Their total budget is approximately $ 150 million.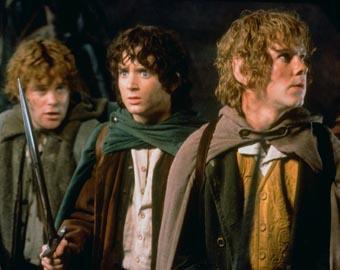 Guillermo del Toro officially appointed to the role of director Novels based on the novel "The Hobbit" J. R. R. Tolkien. Representatives of the film studio New Line Cinema announced that 43-year-old filmmaker, who shot the picture "Pan's Labyrinth" and "Hellboy", will move to four years in New Zealand, where he will work on a duologue with Peter Jackson, executive produced "The Hobbit.
Recall that Peter Jackson took trilogy "The Lord of the Rings", also based on the novel by JRR Tolkien, won 17 awards "Oscar" of the American Film Academy.
Jackson and del Toro also intend to participate in the creation story pictures with screenwriter.
Initially it was assumed that the director film version of "The Hobbit" will make himself Jackson. However, he and New Line Cinema, which owns the film rights to "The Hobbit", a long time it was not possible to resolve financial issues. The negotiations were complicated by the fact that Jackson, who believes a percentage of the box office of "The Lord of the Rings", accused the studio of concealing part of the profit and gave it to the court.
It is also known that the British actor Sir Ian McKellen, who played Gandalf in "The Lord of the Rings", will appear in the role of this character in "The Hobbit."
Filming "The Hobbit" to begin in 2009. Previously stated that the action sequel pictures will cover the gap in the 80 years separating the events in "The Hobbit" and "Lord of the Rings." Now New Line Cinema assures that both sides Novels will be based solely on the novel by JRR Tolkien.
In April, it was also reported that del Toro is going to shoot a picture of "Saturn and the End of Days", a film about a boy named Saturn, which oversees end of the world, while there is a supermarket for groceries. Now work on the project director, who expects to complete the tape a few years, will have to be postponed.