In Madrid, the premiere of the movie "The Argentine» (El Argentino). The role of the legendary revolutionary Ernesto Che Guevara (Che Guevara) performed Benicio Del Toro (Benicio Del Toro).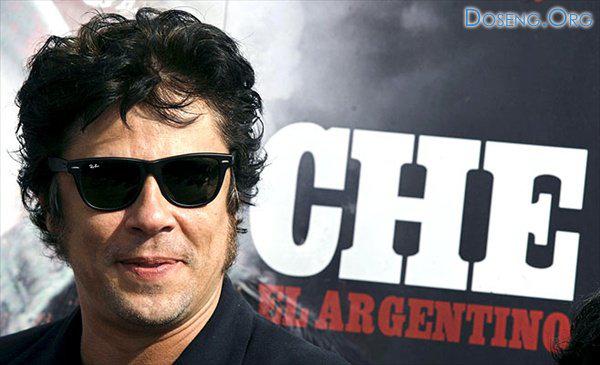 Benicio Del Toro, El Argentino premier, Madrid. Photo: Victor Lerena / EFE.
Directed the picture, which was first showing at the Cannes Film Festival, is Steven Soderbergh (Steven Soderbergh). "The Argentine" - one of the two film projects about Che Guevara. The action of the first, which is called "The Argentine", begins with the moment when Che and his supporters come from Mexico to Cuba in 1956 and two years later with the overthrow Fidel Castro Batista regime. The second part, entitled "Partisan» (Guerrilla) tells about the trip ardent revolutionary in New York in 1964, where he spoke at the Assembly of the United Nations and has been enthusiastically received in the top American society.
The film also been involved Javier Bardem, Franka Potente, Benjamin Bratt, Julia Ormond, and other actors.