Housing - Haro
If you are visited by a desire to hide their computer at some funny computer case, then maybe you'll like this in the form of an anime character Haro.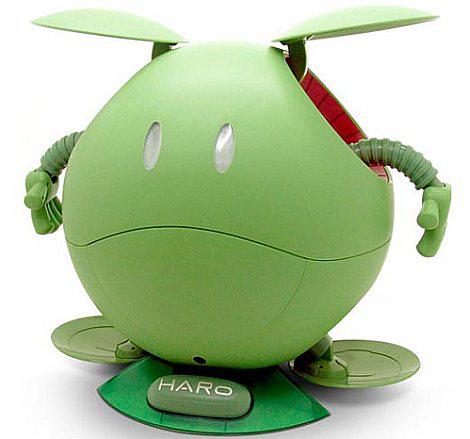 This funny saying robot can hold a small computer like Mac Mini and your team will move the ears, hands and feet, blinking eyes and shouted something, according mobbit.info. All possible actions it is difficult to describe in words, it is simply to be seen. It comes as a remote control, with which you can control the movements of both Haro, and turn on / off the computer.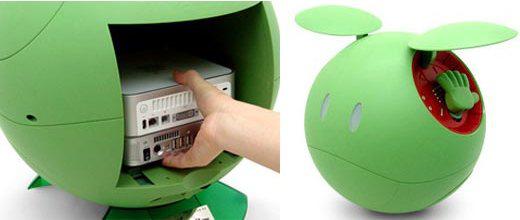 Cosplay maid uniforms and USB Webcam
For all those who want to meet a secret desire cosplayers Store Angel Kitty
sells a variety of uniforms schoolgirls queens races, and the ubiquitous servants or maids service.
Issued suit with a tail, but hey here is most interesting.
Apparel maid and an integrated Web camera at the end of the removable tail.
USB webcam does increase the price of the suit, but innovation is considered from different angles, 22,575 yen (107 pounds) is not too excessive price for this suit.
The picture tells us that as well as the use of a unique product for its intended purpose, for example to chat online with a dear mother, this unique costume also has a large number of others, rather less favorable option for the parent
Laptop with food version 2005
The laptop - it is nothing like container in which food is stored, and the monitor - a plate. In case you want to share lunch with someone else, it is provided in the form of a small platter CD-ROM. Mouse plays the role of halophytes. It is divided into two sections, which can pour different spices. Finally, what it seems distant rug - a napkin. Info for 2005.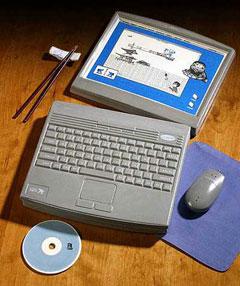 What you see in the picture, it's not a laptop, and a lunch box, or, as the Japanese say, bento.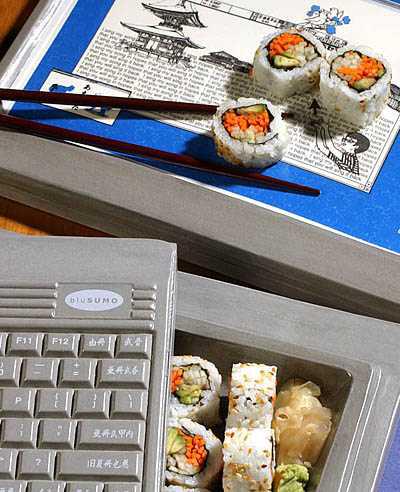 Handy Magi System - Neon Genesis Evangelion
Sega Toys announced the creation of a new instrument based on the computer system Magi from the anime Neon Genesis Evangelion.
The device will be distributed under the name Handy Magi System, and the first day of sales announced on 6 October this year.
Thing is at odds for 1, 029 yen (about $ 9).
If the user asks Magi, the system responds by displaying the message "confirmed" or "has been rejected."
The device can also "talk" Evangelion characters voices.
A positive answer would be voiced by voice Misato Katsuragi, but negative - voice Ritsuko Akagi.
The company "Sega" hopes to sell 100 000 copies per year cars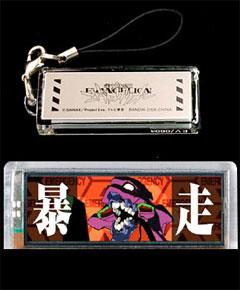 USB-mouse for fans of anime Evangelion
Quadelements Japanese company announced the release of a mouse called Nerv. Under such a strange abbreviation hides the name of one of the organizations (UN Special Agency NERV) from the famous anime series Neon Genesis Evangelion. Nothing unusual except the name of the mouse is not; a transparent body hidden mouse optical sensor with a resolution of 800 dpi.
The mouse connects to your computer via USB-port and supports the following operating systems: Windows Vista / XP / ME / 2000 / 98SE and MacOS X. Dimensions of the device is 11, 2 x 6, 2 x 3, 2 cm and weighs in '92 cost mouse Nerv It is about $ 32. However, fans of the series will have to work hard to get the mouse: in Russia, of course, no one to sell it will not have to be ordered directly from Japan, from the online store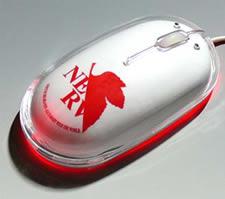 A New Look at Japan GAMEBOY
All, of course, the Japanese know how immense creators!
That unrealistic robots, the crazy mobile phones, but this time we hit the Japanese designers.
They released a unique line of shoes to play GameBoy.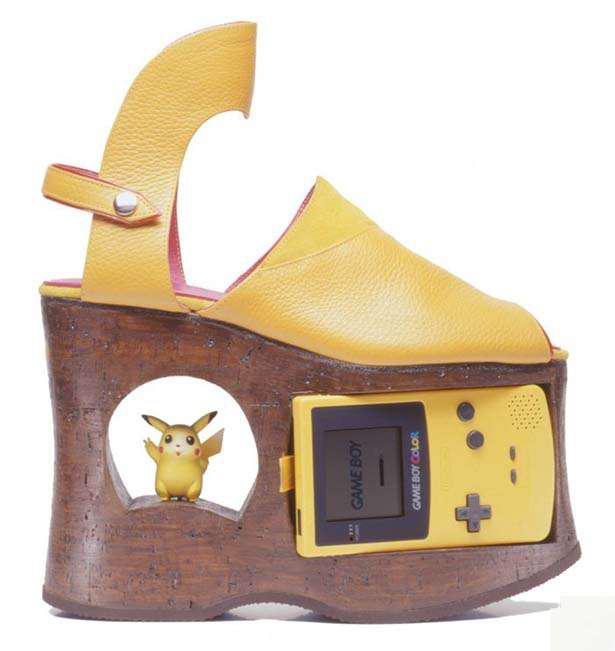 Do you remember the fashion of clogs with high platform? So, it's flowers, berries among the "Cinderella's slipper!" Very strange, but they say that these shoes in honor of the show has been arranged on the podium!
Hearing this, I involuntarily shuddered, presenting pink fluff up caviar poor meshes and the feeling in the legs, after the meeting with the paver or a baseball bat!
These "hodulki" - a real rage, not only in Japan but also in Italy.
Where is renowned Japanese female modesty ......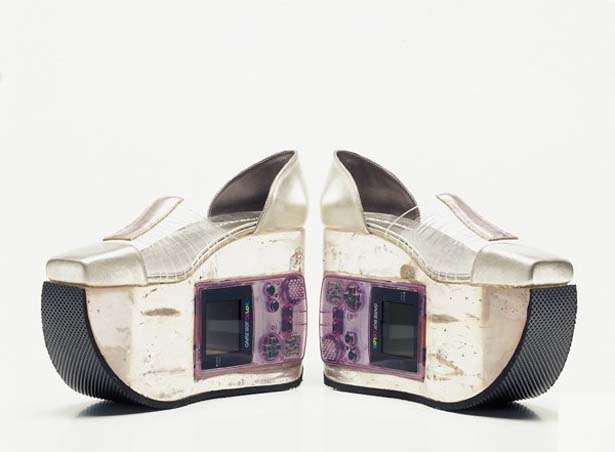 The Japanese firm for the production of stationery Solid Theatre has announced the development of a new set of different items that were supposed to revolutionize the market. They named the new line of products is plain - «Play ☆ Stationary». Funny anime stuff accompanied nonweak advertising campaign, in particular, thanks to which the effect of recognition and a desire to get hold of such a colossal igrushechku risen ...
In late October, the Japanese branch of the well-known portal Amazon started taking pre-orders for these things at the price of about 2,000 yen per share. On 12 December the release of the promo-CD for «Play ☆ Stationary». To voice the characters Solid Theatre managed to get highly seiyuu: Sakibara Yui (Hisako from Otome wa Onee-sama ni Koi Shiteru), Kana Ueda (Rin from Fate Stay / Night), Nobatame Hitomi (Nobue of Ichigo Mashimaro).
Toward the end of vidyushki girl appears and asks us to watch this thing to Kotz. And in the end we will have a surprise - in the line of accessories will enter a new character!
It Komori-chan, she settled on our pencils (on PROMKO it voiced Noto Mamiko - Yuka in Elfen Lied). According to the story the video it protects all the above characters. It should be noted that the course was excellent markentingovy - transform boring stationery in kawaii little Ecchi-slope with little girls. Definitely a hit!
Posted in [mergetime] 1187325594 [/ mergetime]
FSE! Japs again annealed with unnecessary nonsense
Source: