Three times a week from the Kazan station sends a passenger train from Moscow to Dushanbe. Three times a week at the station chaos, the crush and chaos. While there, lawlessness and chaos prevails here around the clock, but crush the riot police and thousands of Tajiks can be found every day. On rail forums are advised to avoid this train. In addition to the unpredictable situation in the composition, the traveler runs the risk of very close scrutiny by Russian law enforcement, train inspectors this carefully. The latter refers primarily to the case when the train is directed towards Moscow.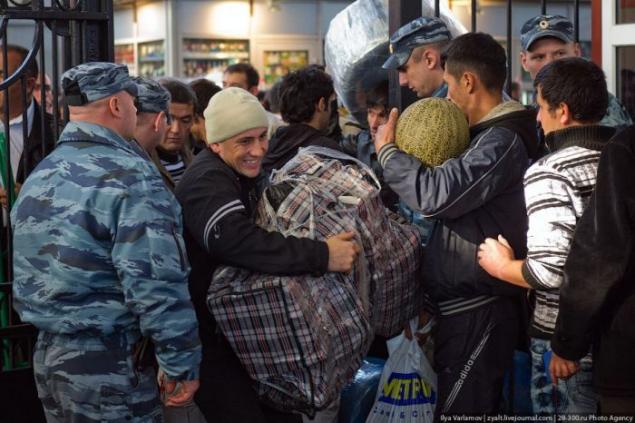 This crowd at the entrance to the platform. Hundreds of people were yelling and screaming at all the huge bags.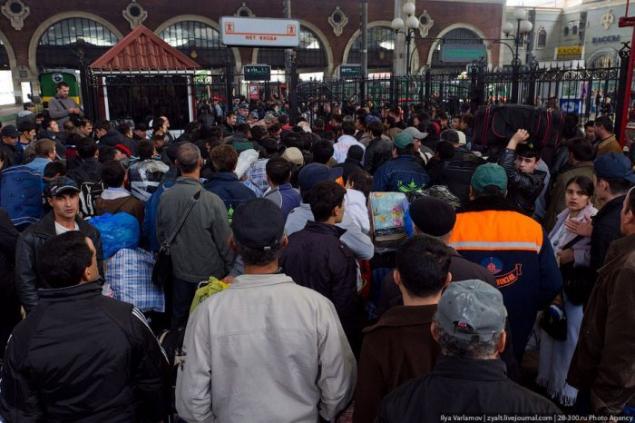 At the entrance of riot policemen are on duty, they check the goods.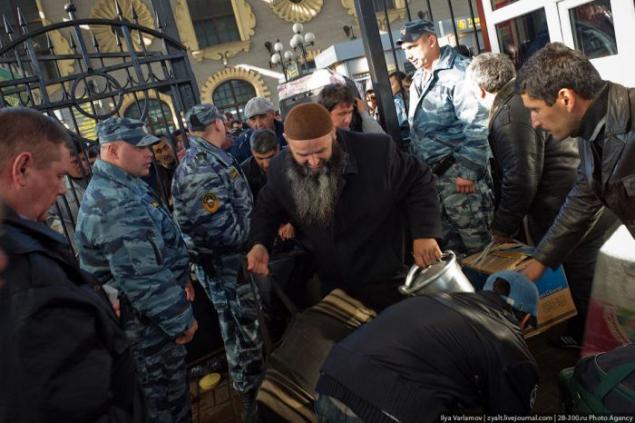 Dogs looking for drugs.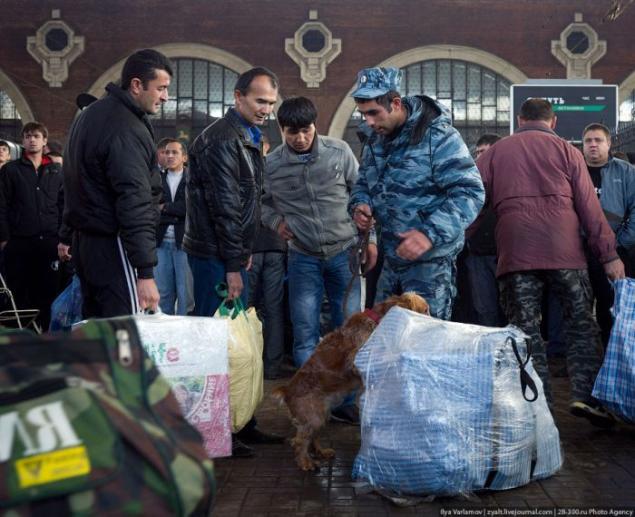 According to police, nearly all taken away Tajiks home - stolen. Here you can meet and a basket of Auchan and shovel from the construction site. Stealing bicycles, televisions, clothing, even the building materials.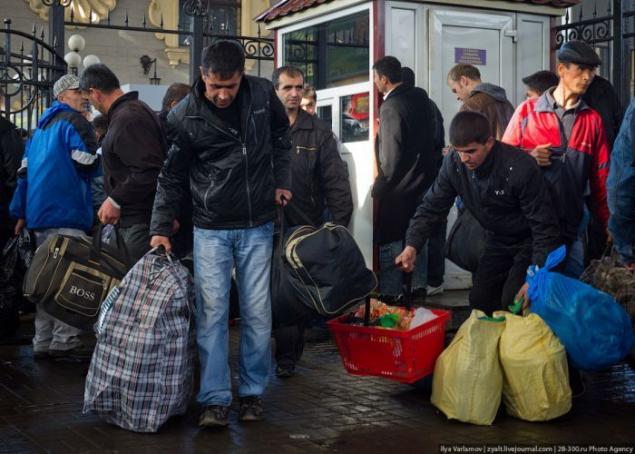 According to a police officer on the train recently tried to take a tractor Belarus! Yes, it is a tractor. It was dismantled and one of the stations quickly loaded into the car. Wheels uploaded to the platform, and the bridge, the engine and other parts scattered on the car.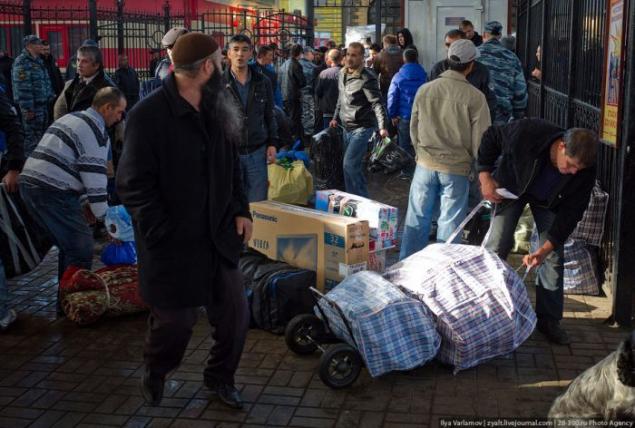 A lot of wanting to get on the train without a ticket. Riot police surrounded the composition and cuts all the way hares.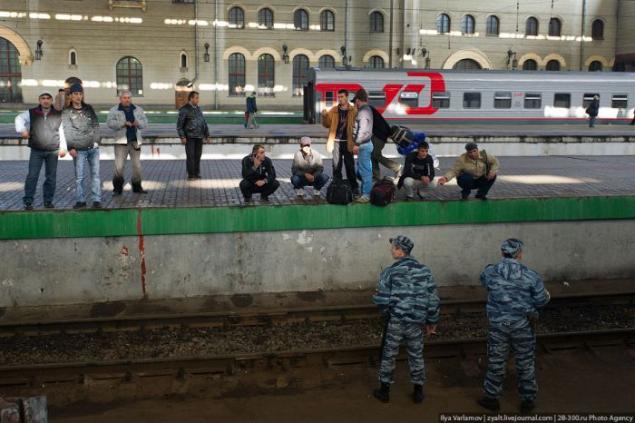 By the way, there are special people who will train the queue and inspection. The local mafia runs at the station is not the first year.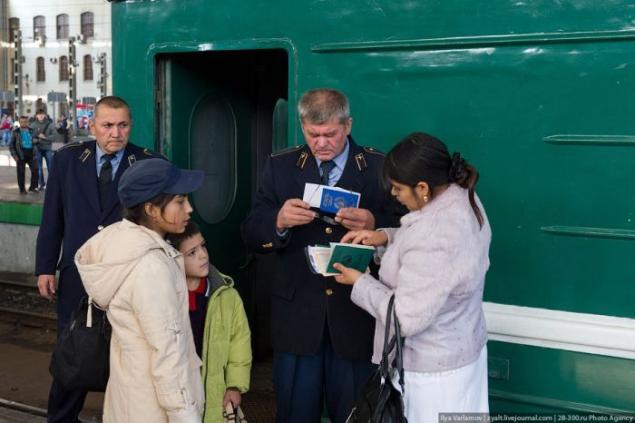 Those who manage to break into the apron, very pleased. Most people make a few walker, as the whole load at once is difficult to take.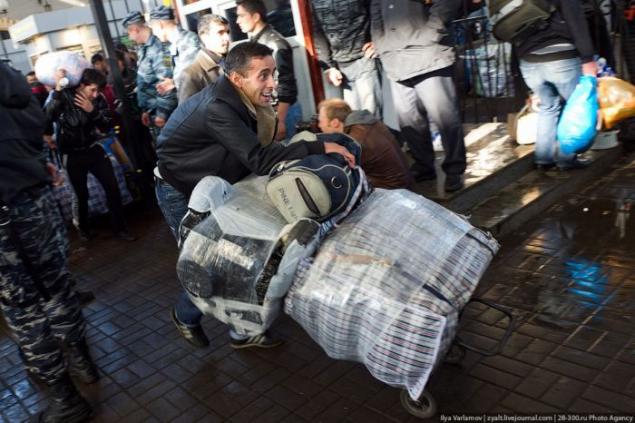 Donating to the luggage, as provisions on rules, no one wants. Firstly - the problem with the documents, and secondly, it is easier to pay a bribe at the border, CEM pay the shipment in the baggage car. Take out from Moscow stolen refrigerator worth 1000 rubles for a TV must pay 500. One train leaves Moscow at the boundaries of one million rubles.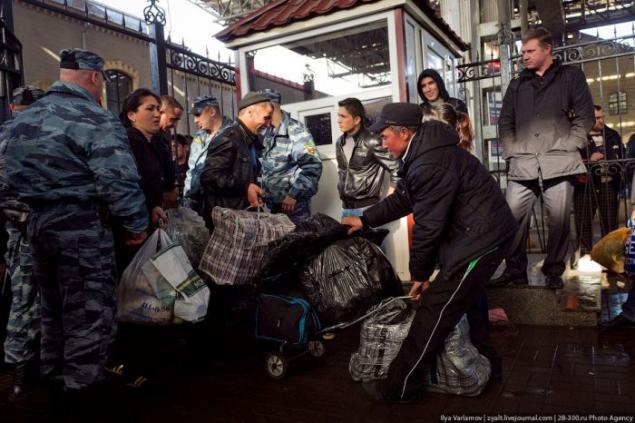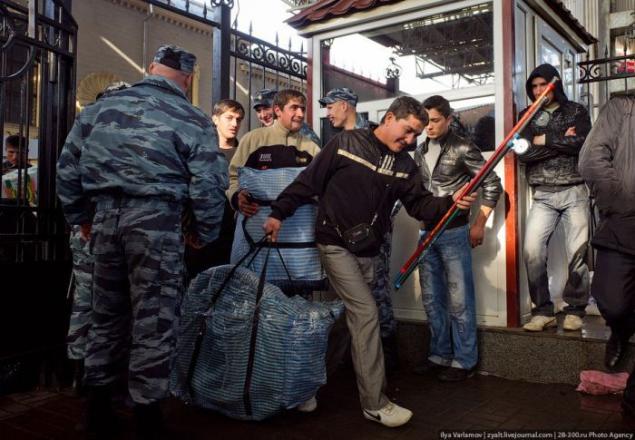 Inside things make all the free space. Often the junk ship on the bottom shelf, and sleep in the luggage upstairs.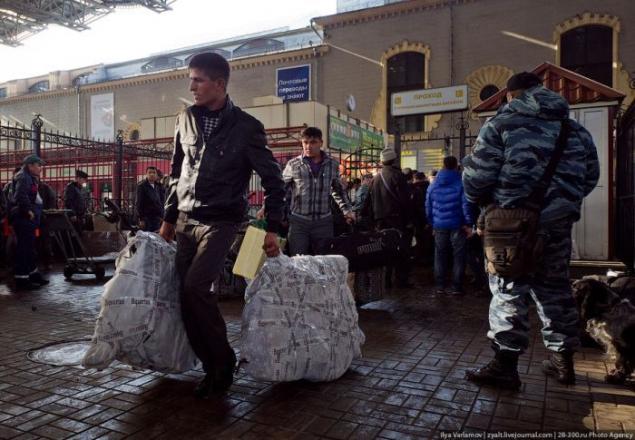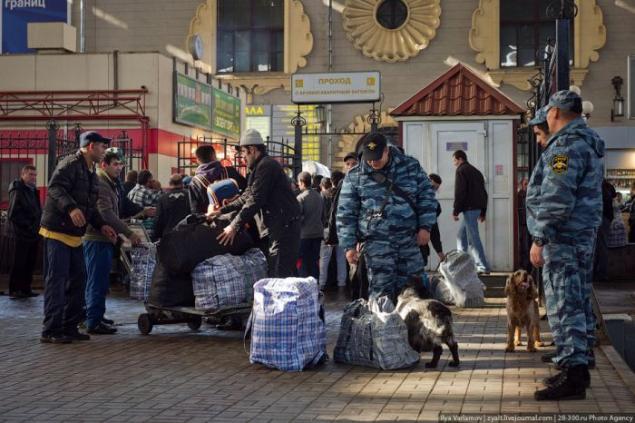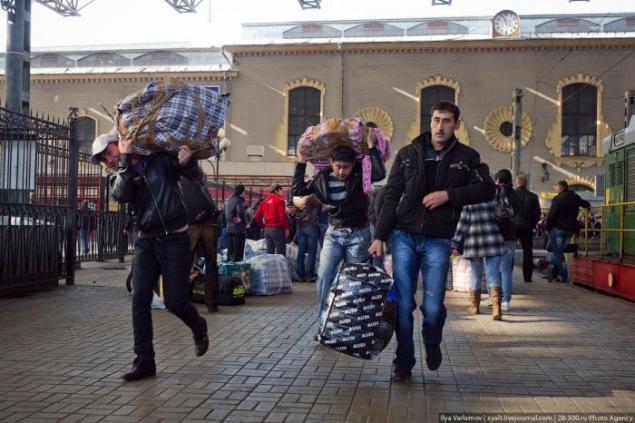 Author: Just please note. I do not blame these people stealing. I'm just telling you what I told the police. But it seems strange that a man carries home the old car and a can of gasoline !!! ;) By the way, various containers with fuel are popular with passengers, the safety of all care.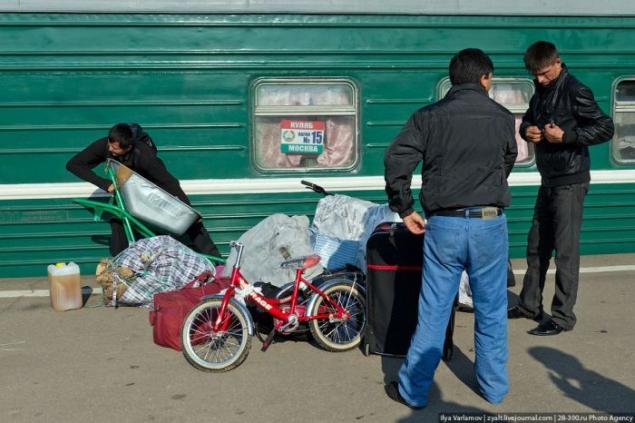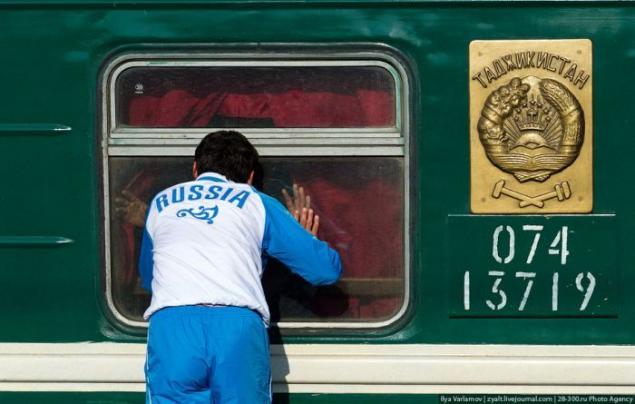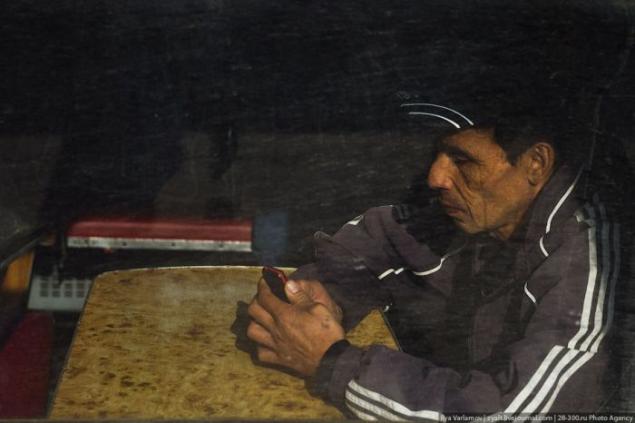 Source: zyalt.livejournal.com