Three times a week from the Kazan station sends a passenger train from Moscow to Dushanbe. Three times a week at the station chaos, the crush and chaos. While there, lawlessness and chaos prevails here around the clock, but crush the riot police and thousands of Tajiks can be found every day. On rail forums are advised to avoid this train. In addition to the unpredictable situation in the composition, the traveler runs the risk of very close scrutiny by Russian law enforcement, train inspectors this carefully. The latter refers primarily to the case when the train is directed towards Moscow.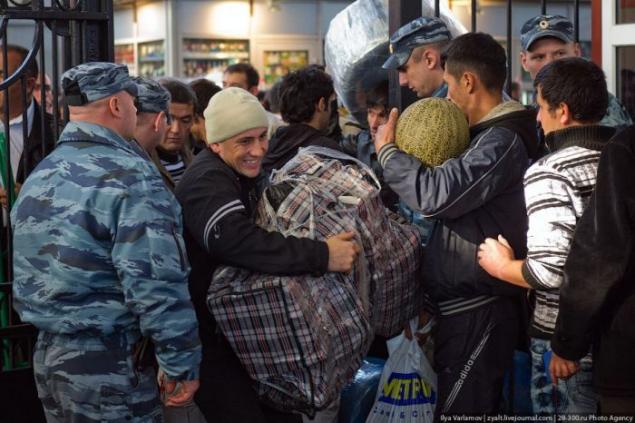 This crowd at the entrance to the platform. Hundreds of people were yelling and screaming at all the huge bags.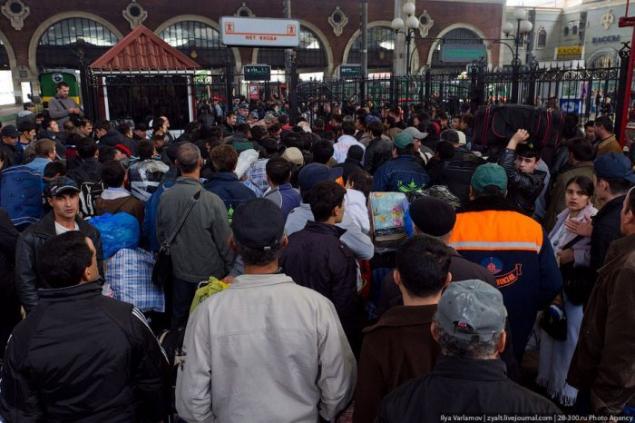 At the entrance of riot policemen are on duty, they check the goods.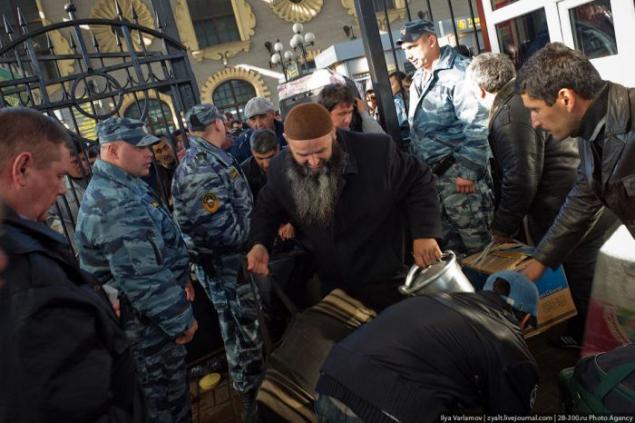 Dogs looking for drugs.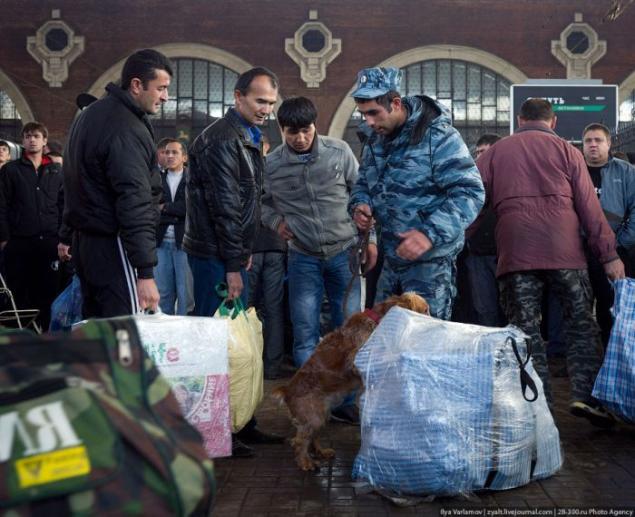 According to police, nearly all taken away Tajiks home - stolen. Here you can meet and a basket of Auchan and shovel from the construction site. Stealing bicycles, televisions, clothing, even the building materials.