Funny sculptures of frogs for some reason I have with the tale sassotsiirovalis ...
47 photo. Text me.
Once there was a frog. Like all the mysterious person, she loved to dream. That used to sit on a warm, warmed by the summer sun, stone and dreams ... of tasty mosquitoes and midges, about his beloved swamp, that yesterday a beautiful lily blossomed under the window ....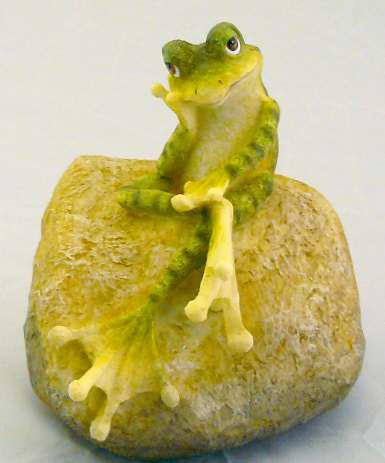 Quiet summer evenings left Frog on the street, fell on the thick green sheet of water lilies and read. She loved the clever books - studying the periodic table favorite writer Dmitry Ivanovich Mendeleyev, physics textbook for 9th grade, the magazine "Popular Mechanics" ... The knowledge helped Frog determine the state of the composition of the water in the swamp, because environmental compliance is very important for further creative Growth swamp dwellers ...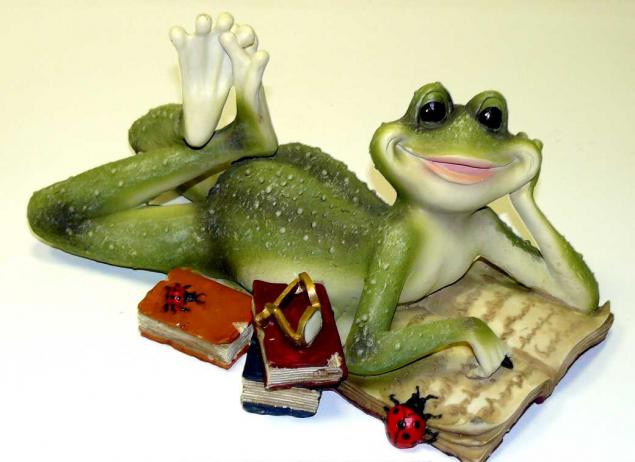 Basking in the pink mother of pearl once abandoned clamshell Frog often learn the rules of the game in the QUAKE ...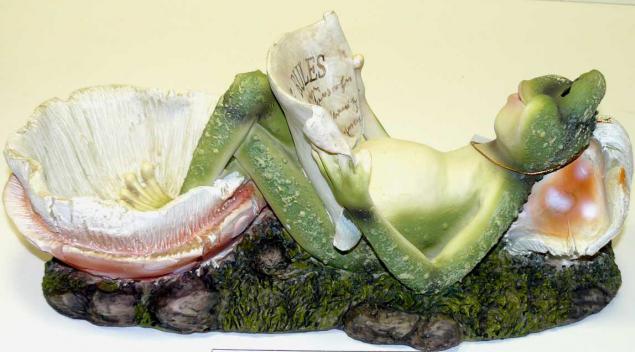 Sometimes the inhabitants of marshes give concerts. On the concert gathered all the inhabitants of the green water and the pleasure is widely opened mouths, in which accidentally flew smaller birds - Moshechkov and gnats, which were for the people who live in the best delicacies ...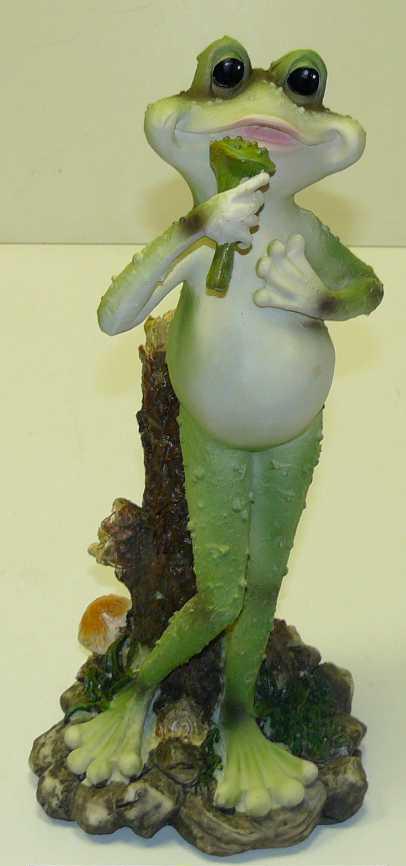 And then the frog resting.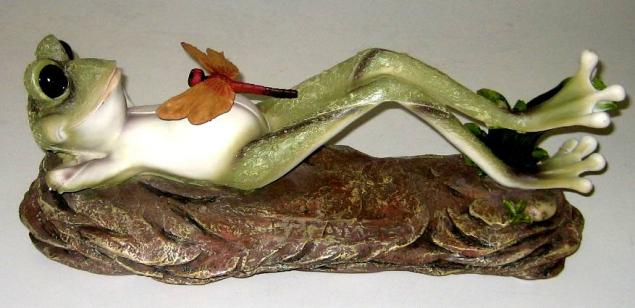 Just sit on the bench and waited. She believed that her life will soon turn over and there will be something unforgettable and wonderful ...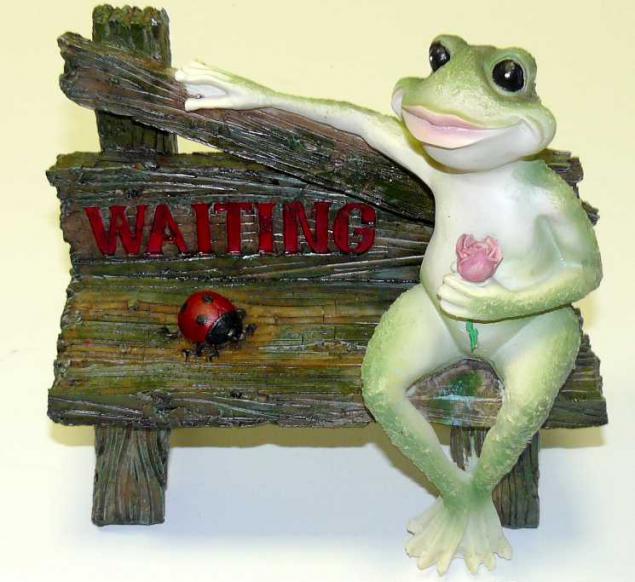 On a nearby swamp while living young Lyaguh. He heard about our frogs, learned a lot about it and was determined to meet her.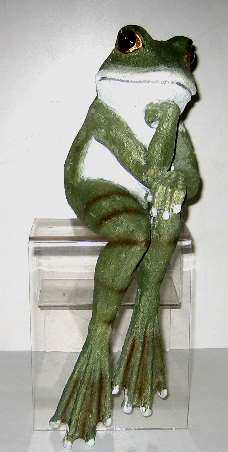 But how to do it - do not know. About her the rumor went that beautiful and smart, and the same rumor says that haughty beauty hurts to fucking goat will not approach, not that of the neighboring swamp ... and washed it down with grief Lyaguh.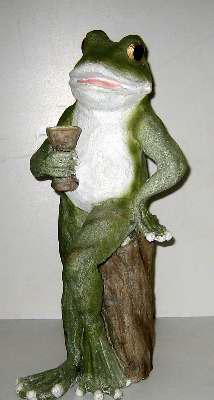 He tried to console himself with hops to forget the beautiful, do not torture yourself. But then I thought: "It was, was not! The attempt - not torture! And I will go to the Frog eggs podkachu! "And he went ...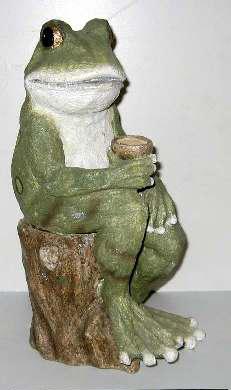 And prishol. And I rolled ... and, surprisingly, even the frog agreed with him on the bench to sit and talk, so to speak, and zhyzni ...
And Lyaguh bolder. Whether booze affected, whether grass zaboristaya from NGOs on the bolt grew ... Well, in general, he threw himself on his knees and screamed: "Brünnhilde! ooo ... ... eeeee ... .khhh. Frog! Be my wife!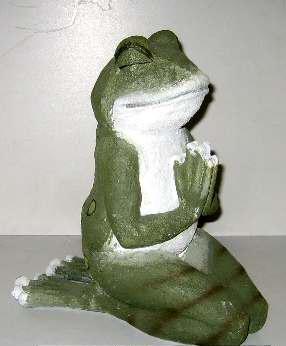 For greater importance even pinned the old guitar and Grasshopper sbatsat her sour romance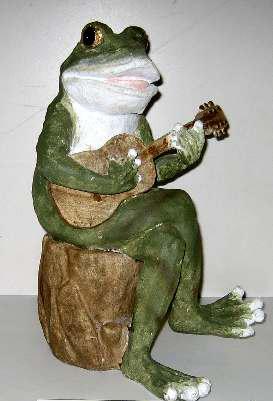 Shit 10 times on the environment and plucked the most beautiful water lily. Frog type presented.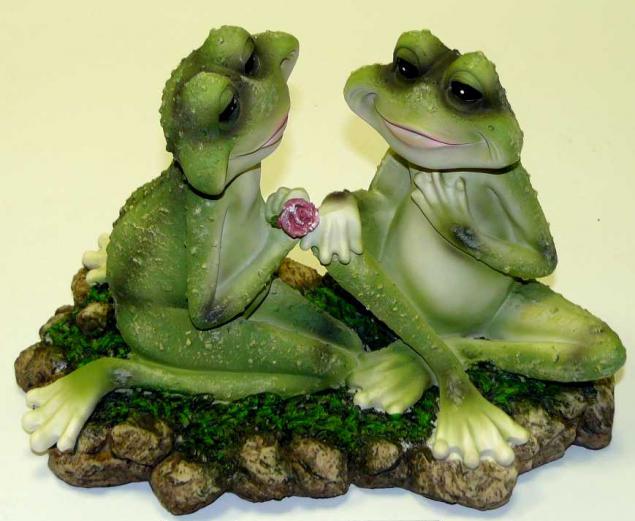 Oyaebu! Kakby Frog cried, waving a sprig of herbs, which also brought her Lyaguh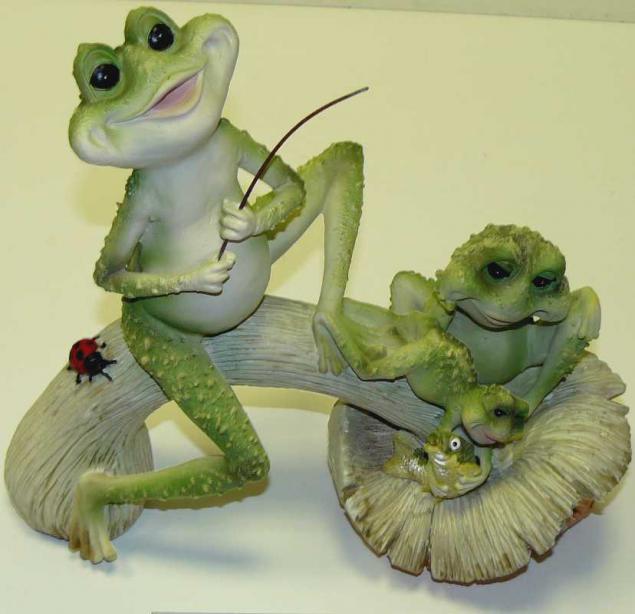 Well, as is usually the case, once he sat on his neck and legs swung

Together they Doha time spent - playing chess, skiing, tennis there ...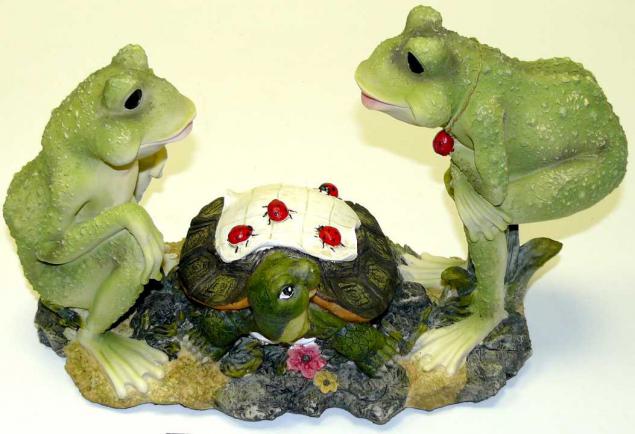 Even as that argument, where the children are taken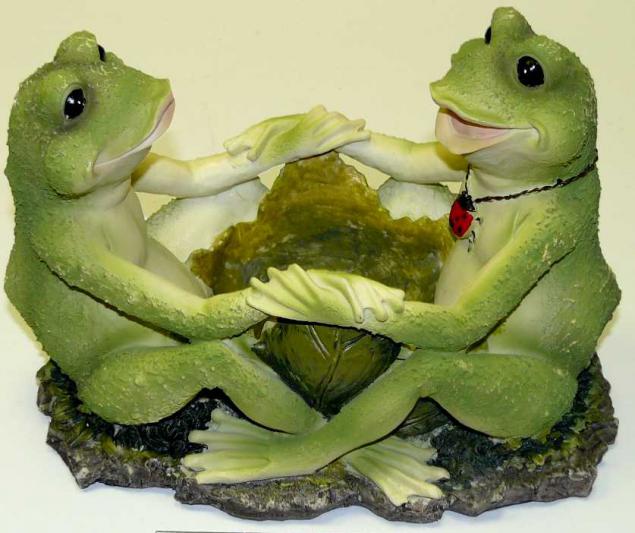 Well Lyaguh immediately began to show where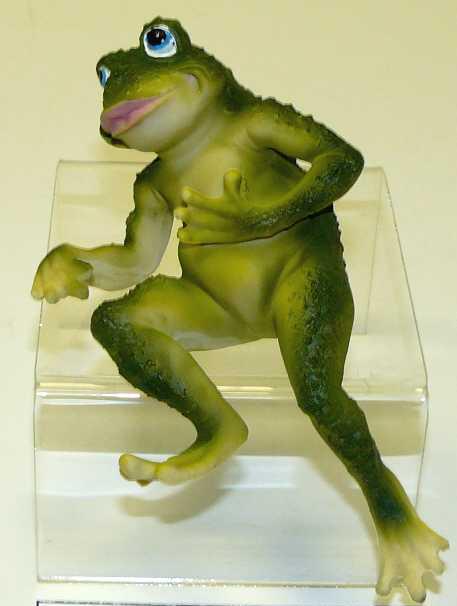 So sit down, and so ...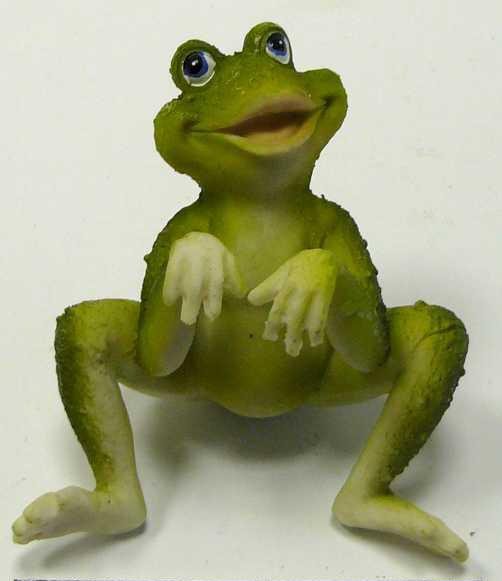 The frog, too, for it kept saying - love, fuck ...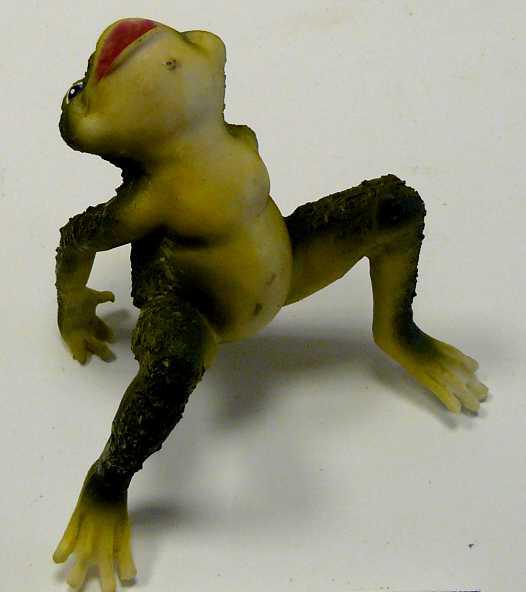 And the more they become thoughtful about how to become more zhy ...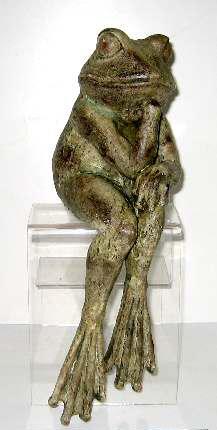 Lyaguh even meditated leisurely ...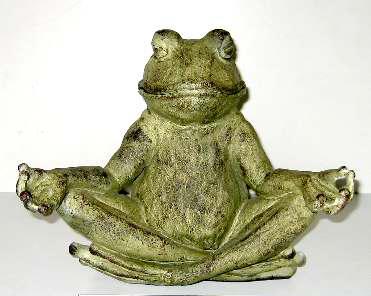 We come to the library and took books to read, about that. Entertaining activity apparently turned out, yes so much that they decided to legalize their relationship. Svatba, znachet ...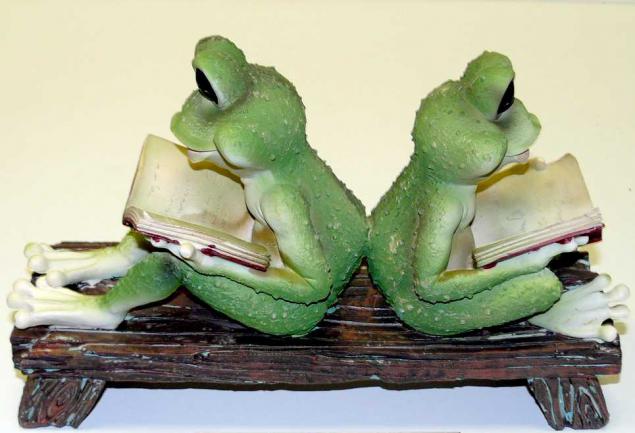 On the appointed day Lyaguh dressed up - smeared with cream-tanning, filched from the Grasshopper Soup - all as it should.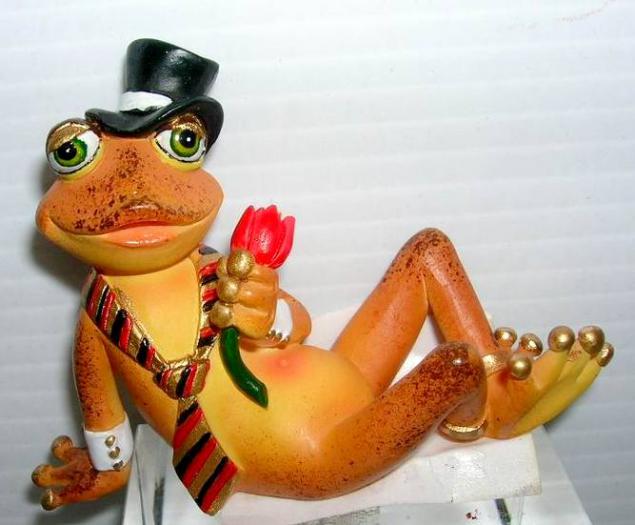 Well, just full of zaycheg out!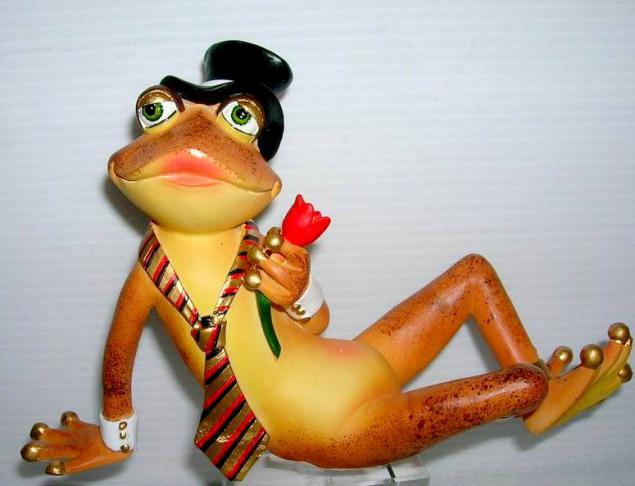 Frog is also no time to lose. Marafet turned the, best outfits got. Really it stank of mothballs shopesdets but UTB garbage all - itself principally shop feeling was mutual!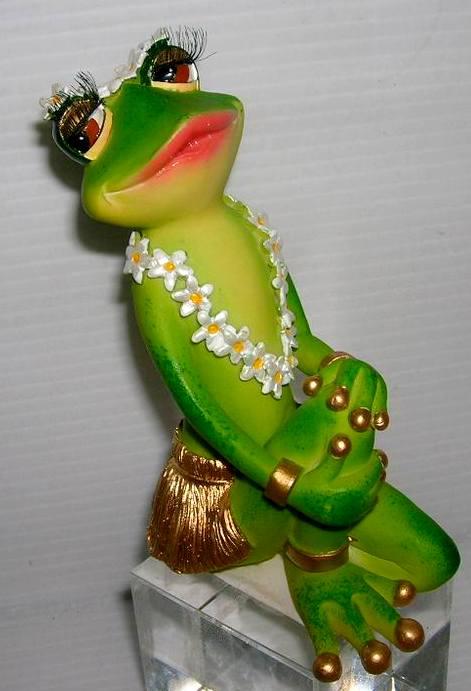 And, as it should be the bride, make a little photo shoot for the magazine Maxim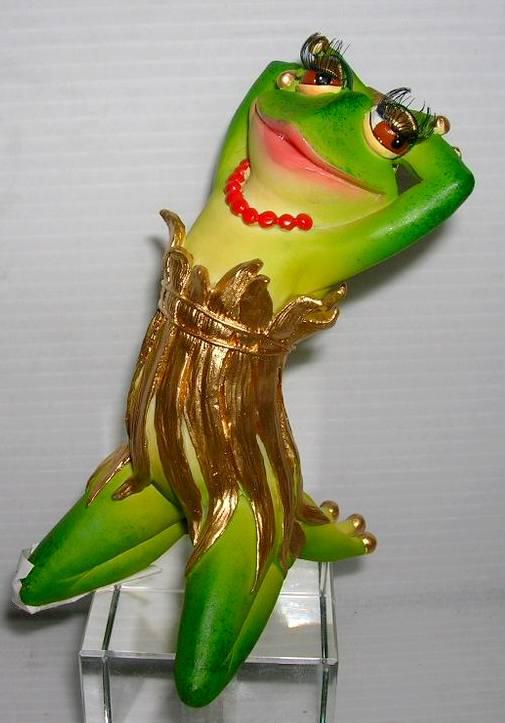 Topless with waterlilies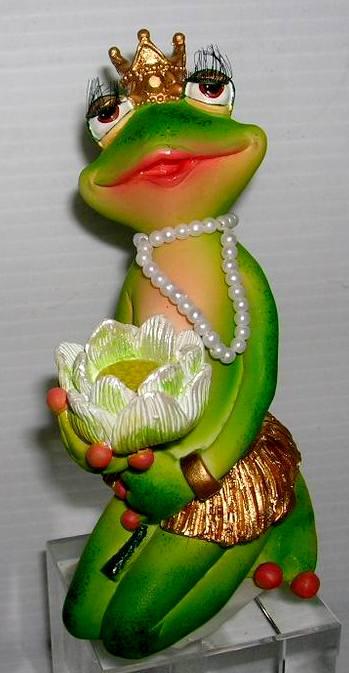 Topless cancer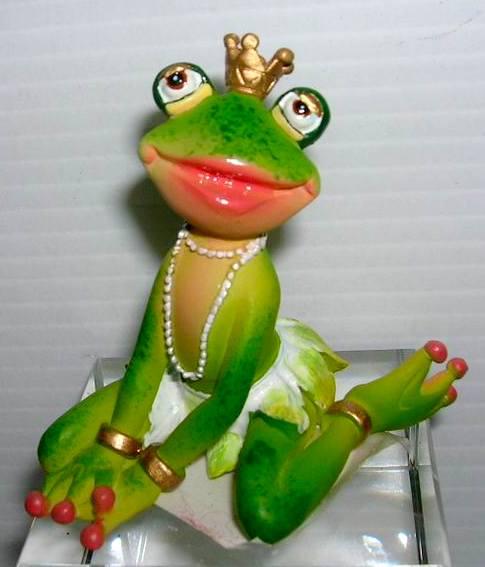 Topless so standing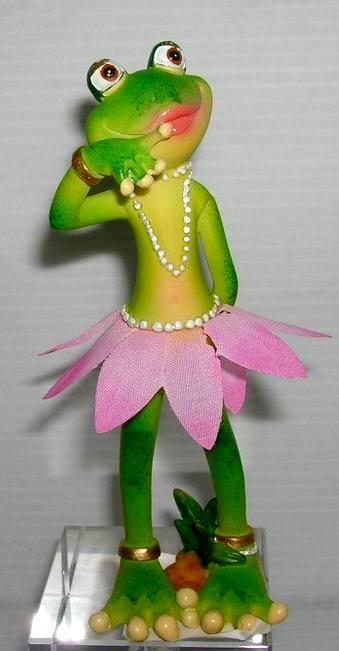 Classic topless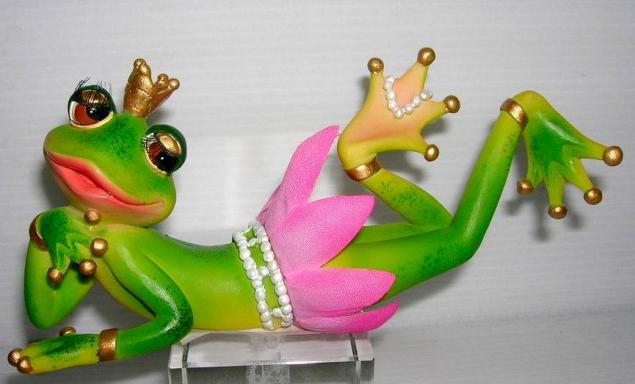 Shaved armpits - cool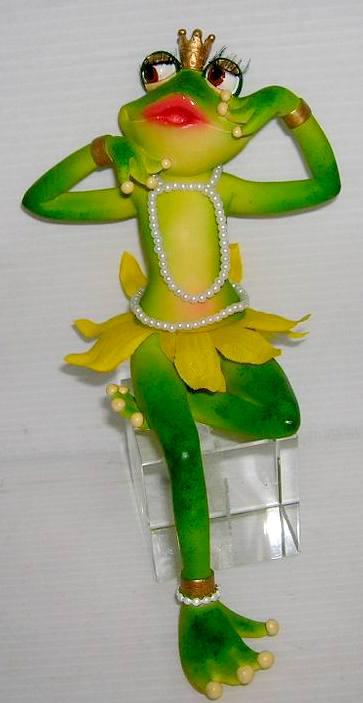 Well, I finished the session traditionally - nude in full his understanding)))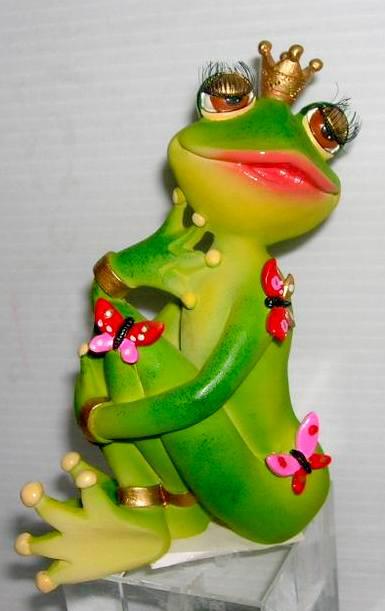 And not stand still ekspirimentav Lyaguh, millet and feet vozlyublennay prashyptal 'worth! »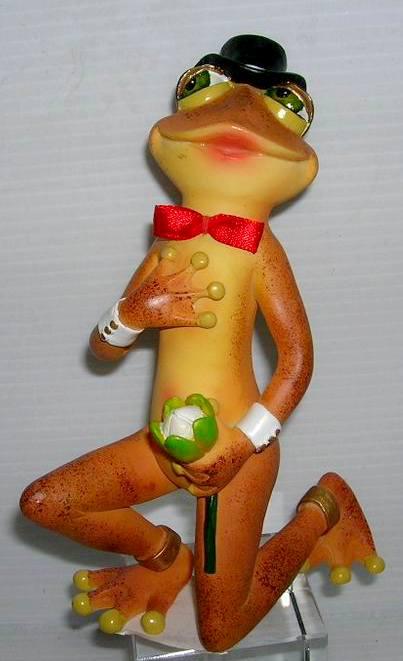 And frogs, exhausted by the desire to give him immediately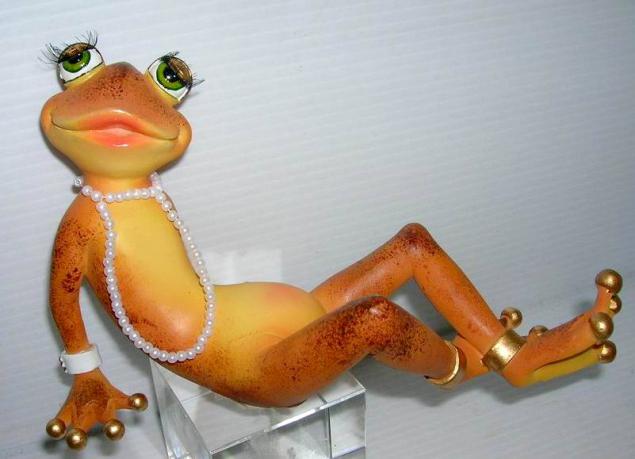 And then there were the usual frog routine - washing, cooking, cleaning the toilet to vomit and other prelisti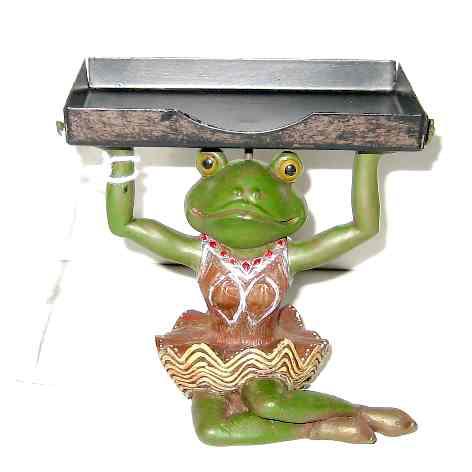 Her husband sign blagadarnaste Dazhy Caron presented and cast iron pipe in case the old burst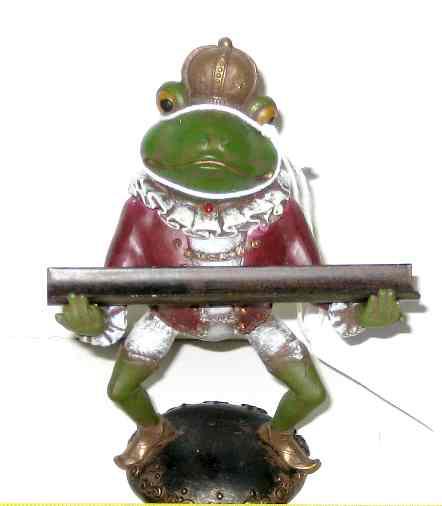 He remembered how once burst pipe, and she endured slop jars while he drank beer at the telly.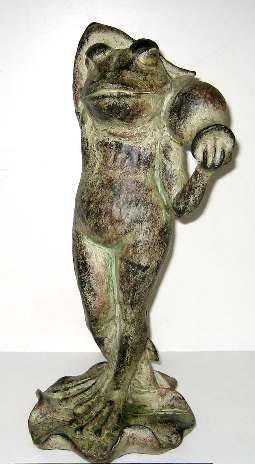 In between homework they loved fun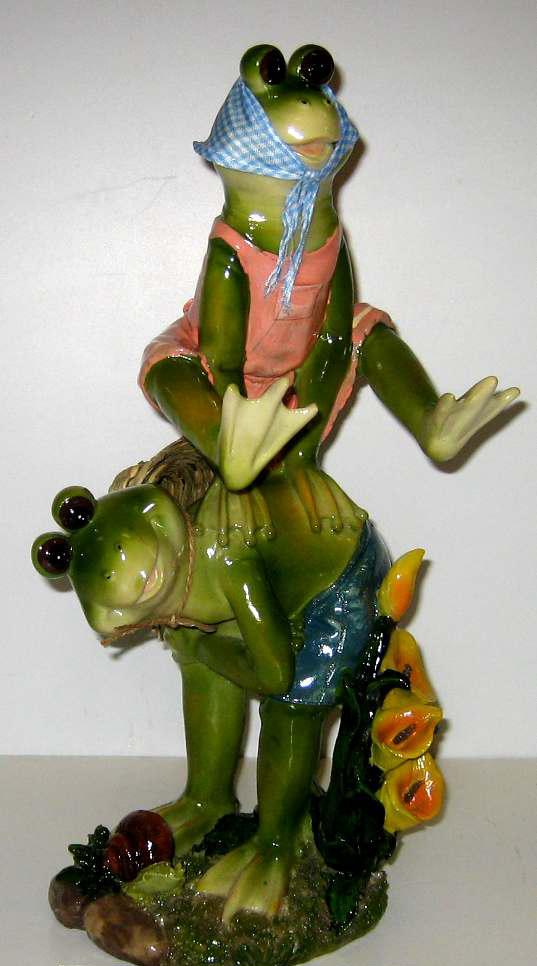 And indulge passions unearthly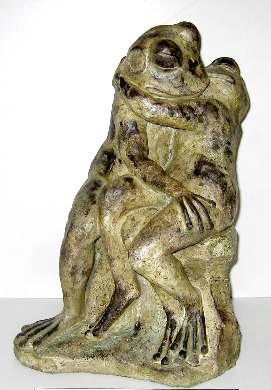 As a consequence, the frog suddenly began to grow suspicious belly
Immense became quite at home as a rolled bun - pnesh current foot and rolling and rolling ....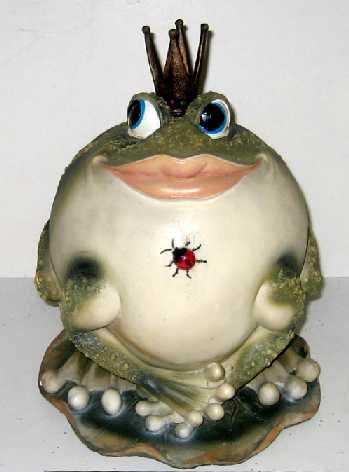 And ending the belly some unknown creature, screaming and falling down day after day on my way everything that will fall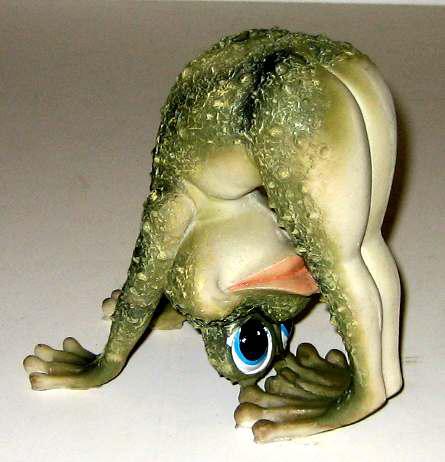 Then another one appeared.
And another ...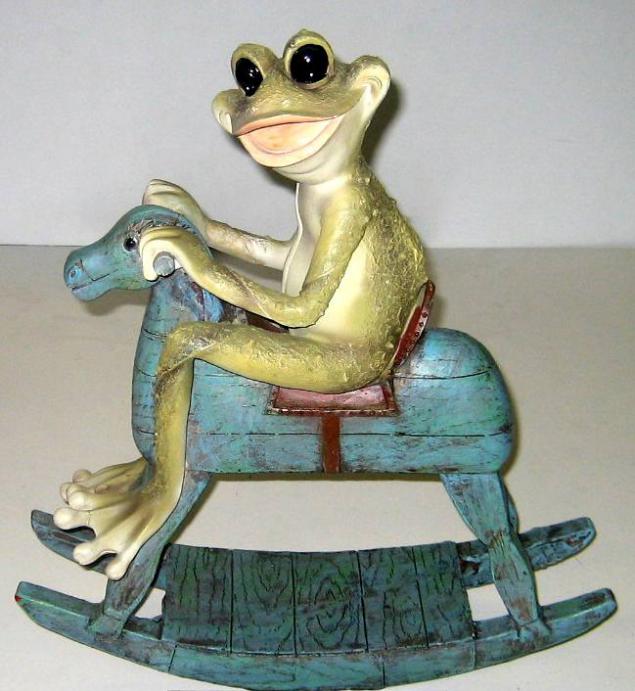 And this nightmare lasted a long time, has not yet smart enough to go to the pharmacy for Gandon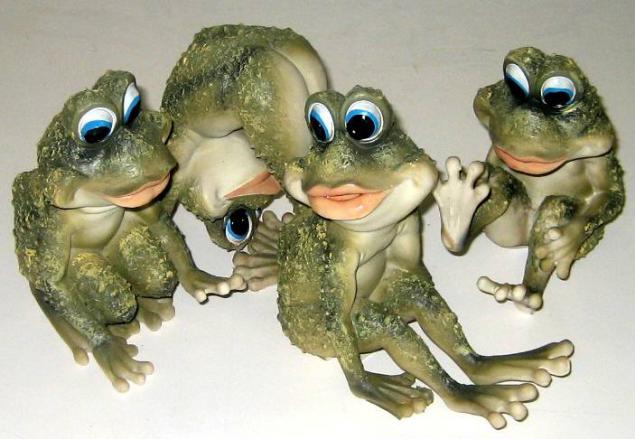 And then came the big two feet and drained the swamp. Lyaguha sent to work in a restaurant hrantsusky delicacy, the people of a family of stuffed zoos. And a frog remained. With nothing.
The end.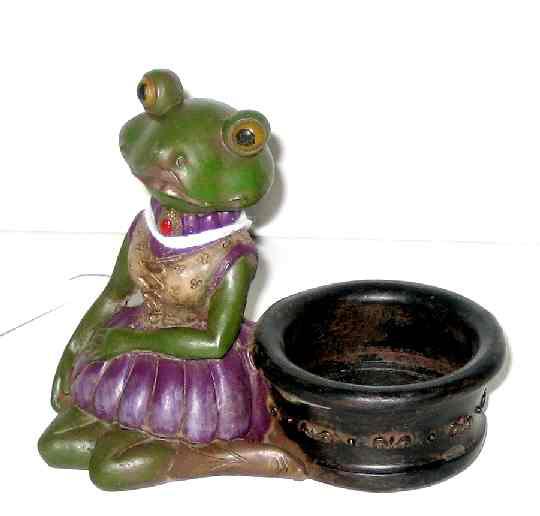 Source: