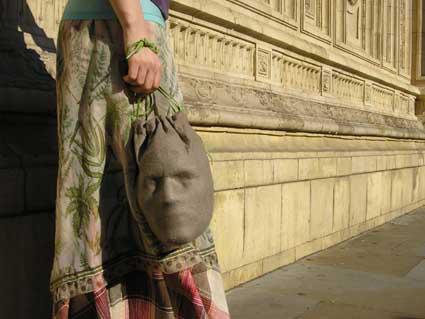 One head is good, two are known to be better. However, if its head is always on the shoulders of what to do with the second?
Bags for head - another creation creative designer Yael Mer. Apparently, he decided that it's best to wear a head in a bag. Most likely played a role in the childhood read tales about how a prince should get the dragon's head, he was allowed to marry the beautiful princess. However, so far only in the collection of designer handbags for human heads. And only men.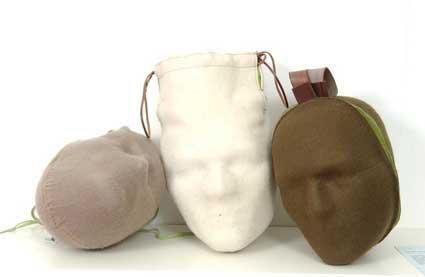 Frankly, they look awesome. So tempted to ask the owner of this device, not whether he needs a tablet for a headache.
I wonder what will complement the lineup? Bag for the hand of Princess, the head of the dragon and other creatures?