On the night of 6 November 7 anarchists Moscow art group "War" celebrated the birthday of Nestor Makhno, as well as the anniversary of the October Revolution. Under Putin, the holiday was canceled and replaced by the National Unity Day, which we celebrate today. The report of the capture of the White House
8 ph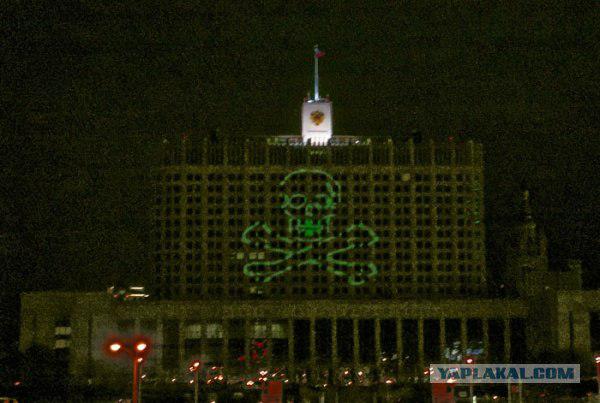 That night was made a peaceful capture of one of the entrances, and then the roof of the hotel "Ukraine".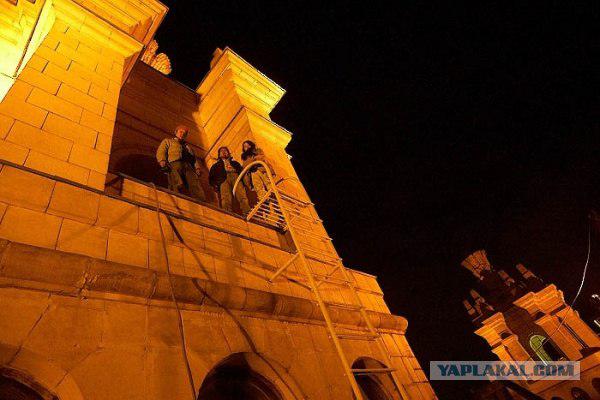 03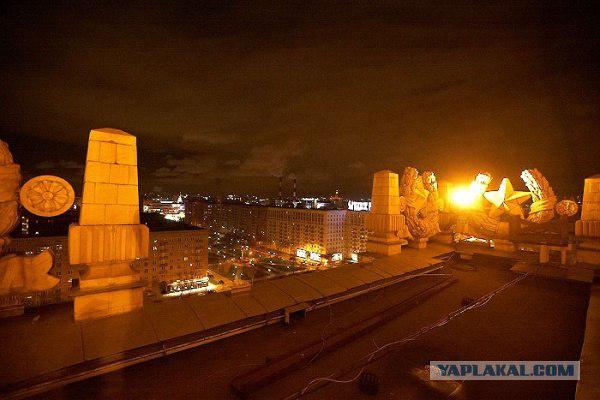 04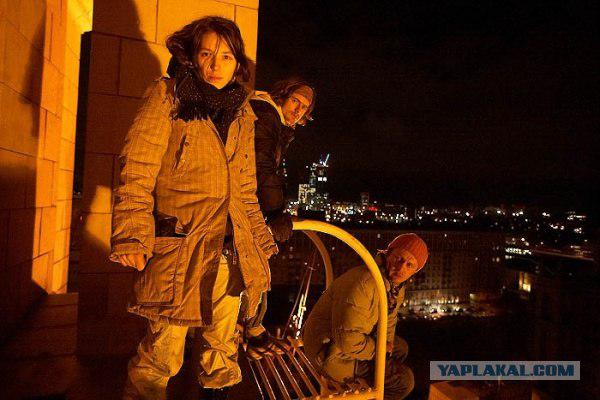 Promptly mounted laser projector is connected to an electric generator.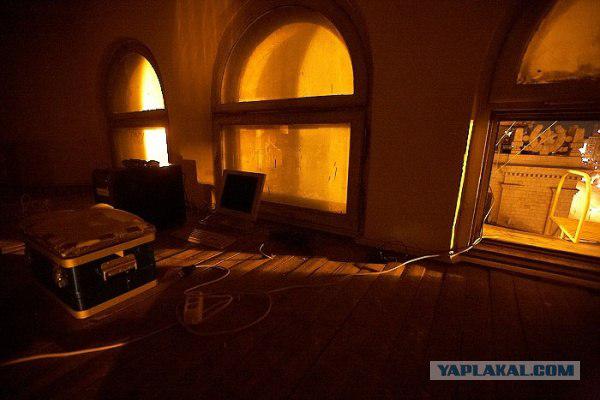 06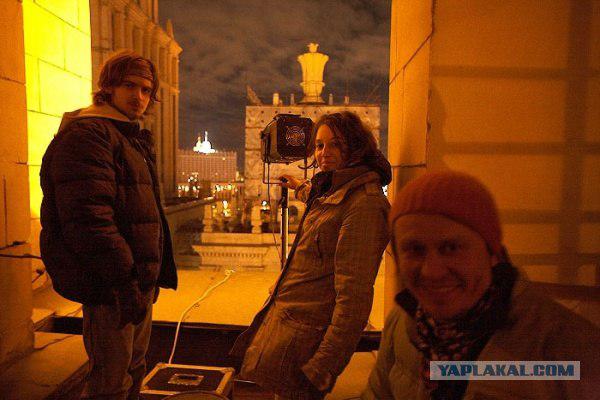 On the building of the Russian Government (White House) is projected international anarchist emblem: skull and crossbones.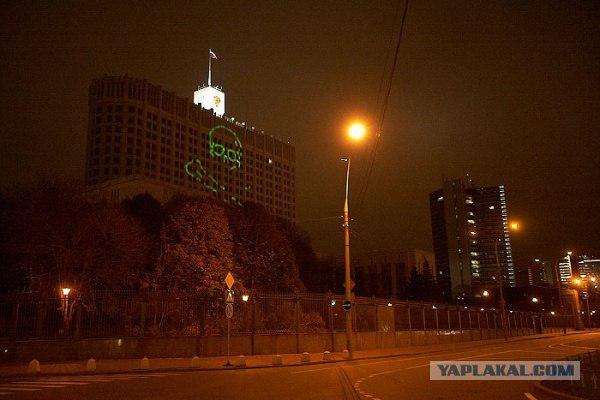 This (rather than the shot of "Aurora", which could not fit because of low bridges) serves as a signal to storm the gates.
Three manage to jump over the fence and make a peaceful conquest of territory of the White House. From a few minutes they were driven FSO superior forces, armed service weapon and flashlights.
All participants of the peaceful capture the White House managed to escape.
UPD. With a light hand correspondent Kasparov.ru (the first news feed, put this information) for news agencies went for a walk disinformation. Three activists climbed over the fence of the government residence, but after a few minutes they were expelled from there FSO employees. So. FSO staff out into the street in just 10 minutes. All the invaders had to climb through the bars on the opposite side database and escape. No one is "expelled". It follows from this, by the way, the fact that the database can bring anything. Any power.
via weblinks.ru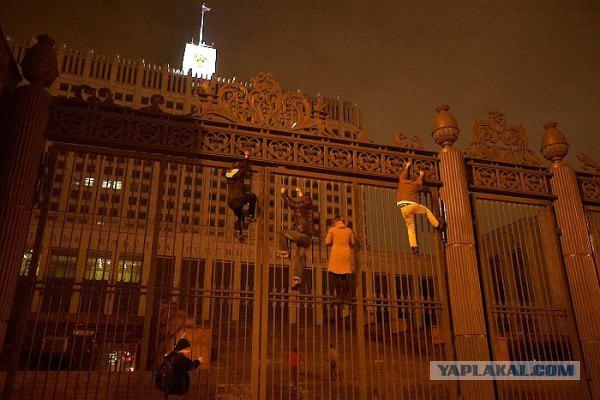 Source: