Let's see how you can make your own hands frameless Furniture - namely bag chair.
The budget for one seat 1,100 rubles.
This filler - polystyrene balls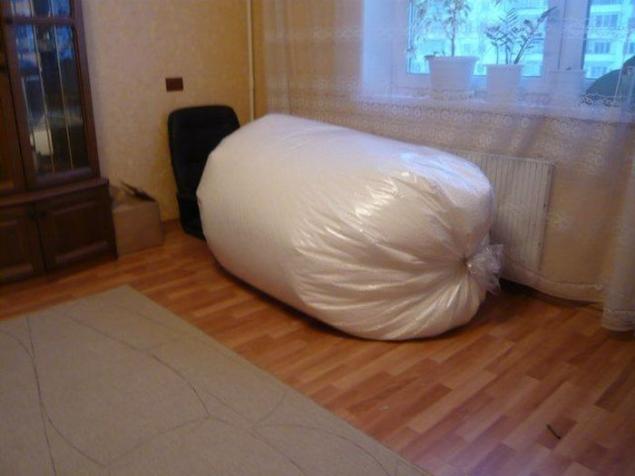 cutting tissue
(1, 2 * 4, 5) on the cover and filler for the cover of the chair as much again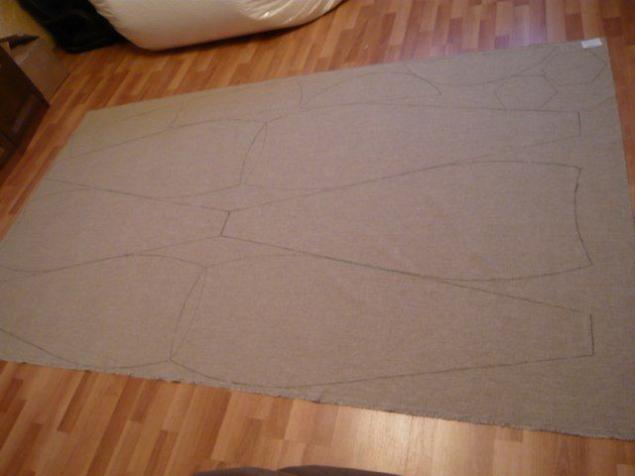 crosslinked Inner Case for filler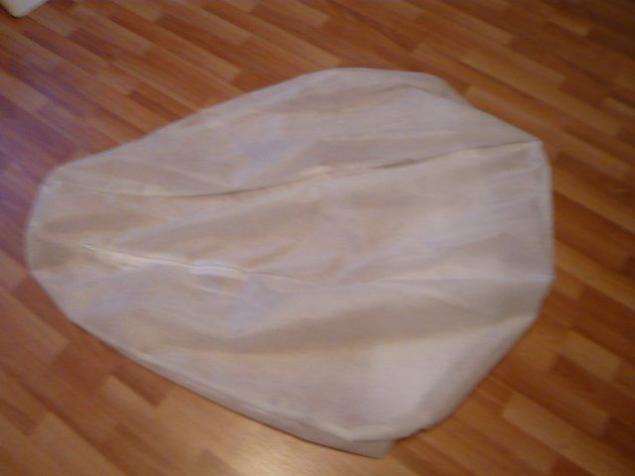 already filled with inside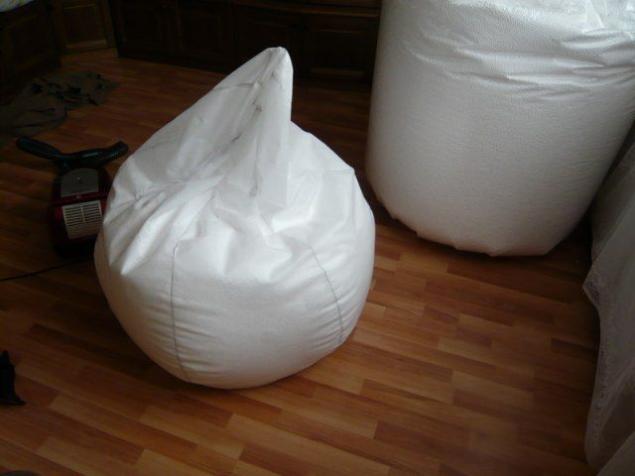 the first test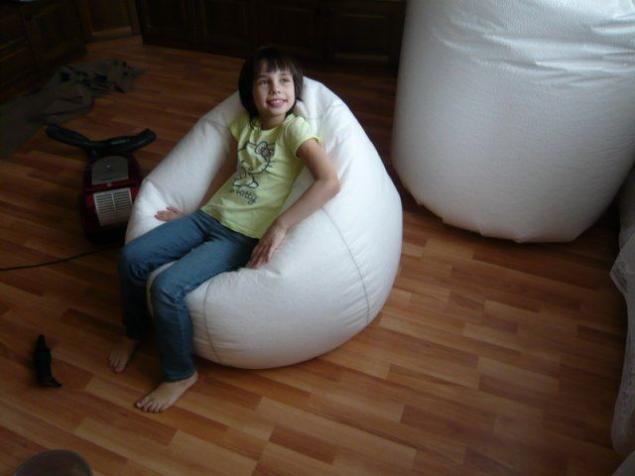 already sewn naruzhny Case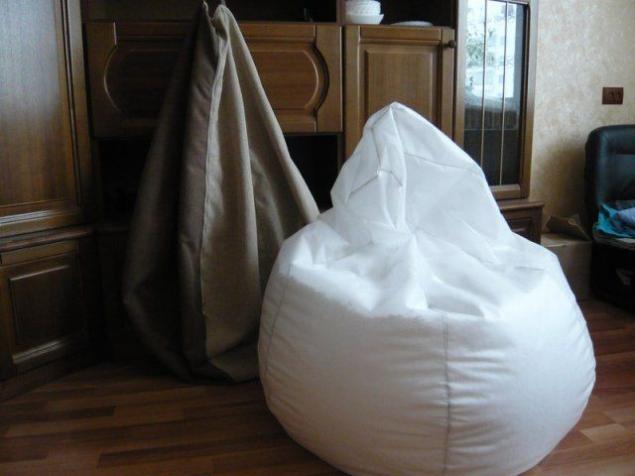 ready. the hardest part was to collect all the balls as the static electricity scatters them everywhere ... collected with a vacuum cleaner.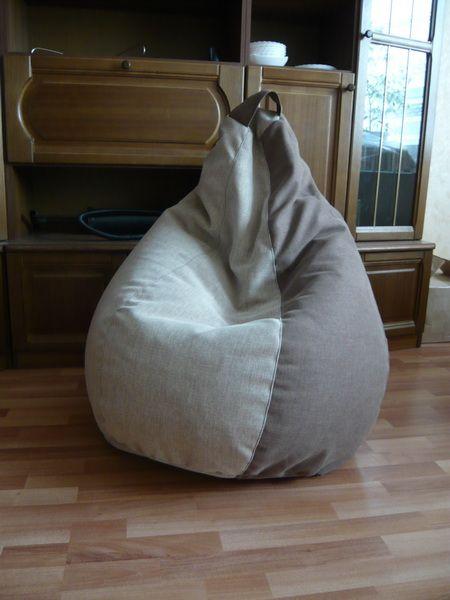 Pattern here if anyone should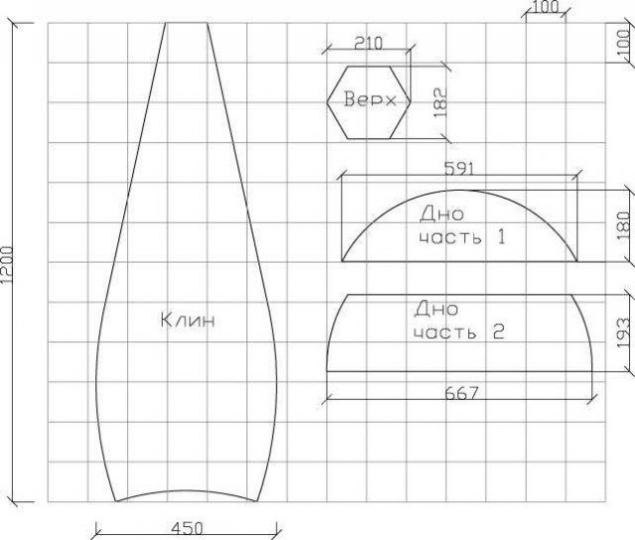 Source:
www.liveinternet.ru