Floating elephants, such as sixty Rajan, were once common phenomenon in the Andaman Islands, south of India, but today this giant elephant weighing five tons - the last of its kind.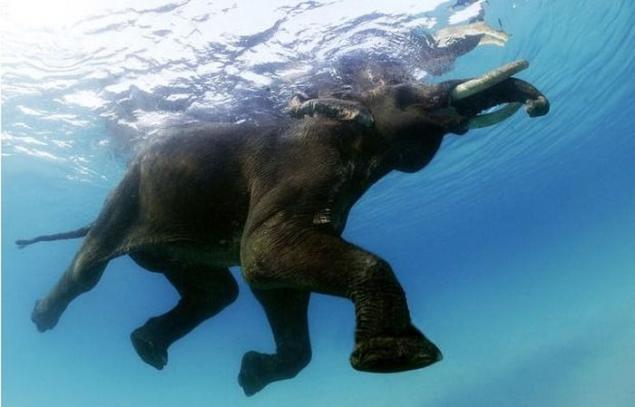 1. Now it came to replace the boats - and Rajan is no longer necessary to swim many miles that separate the island from each other.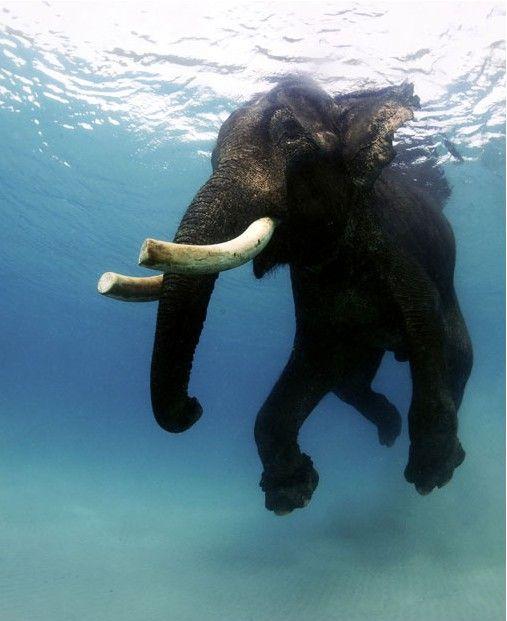 2.Radzhan still makes heats for 10 minutes twice a day under the supervision of their mahouts, who are called "mahout". It overcomes the distance of 500 yards in that time, and then returned to shore.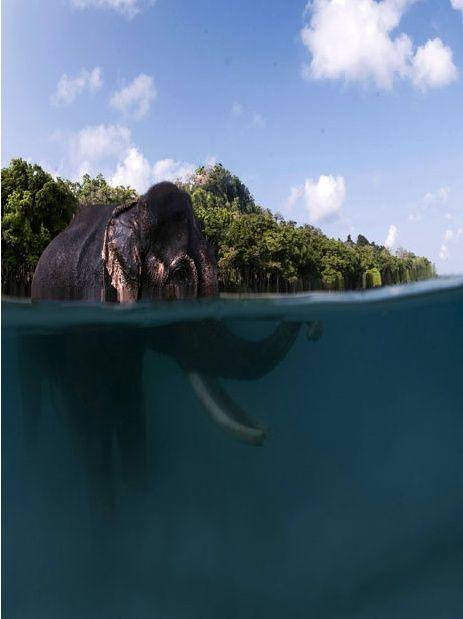 3. Now Rajan retired and floats purely for pleasure.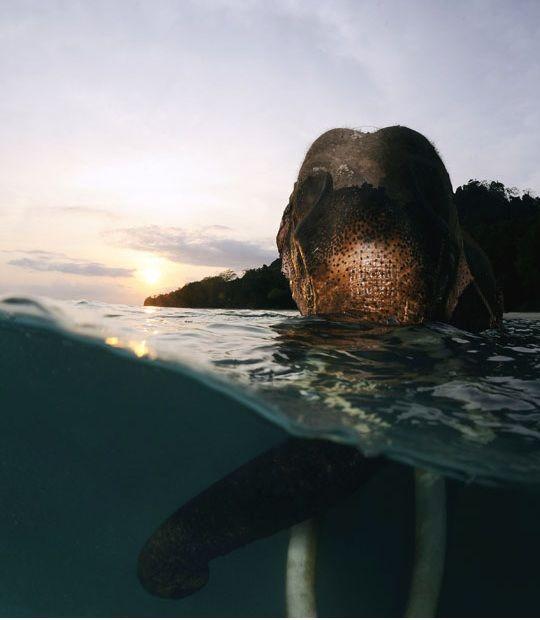 4. Brazilian photographer Daniel Botelho thirty years, went to the Andaman Islands in the Indian Ocean, hearing stories that the locals make the swim with elephants.