Floating elephants, such as sixty Rajan, were once common phenomenon in the Andaman Islands, south of India, but today this giant elephant weighing five tons - the last of its kind.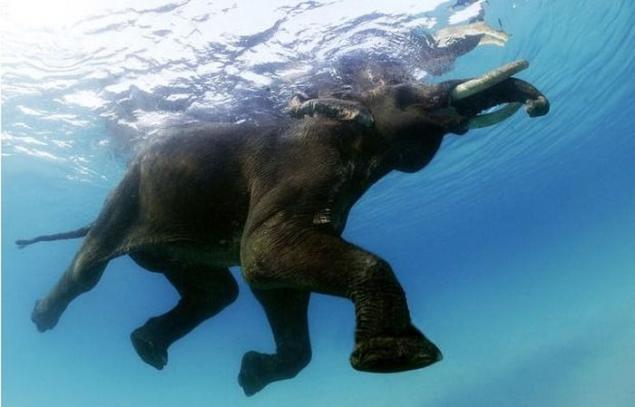 1. Now it came to replace the boats - and Rajan is no longer necessary to swim many miles that separate the island from each other.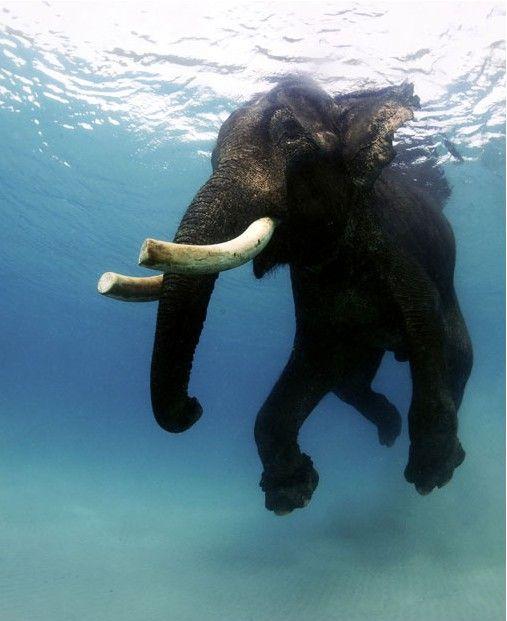 2.Radzhan still makes heats for 10 minutes twice a day under the supervision of their mahouts, who are called "mahout". It overcomes the distance of 500 yards in that time, and then returned to shore.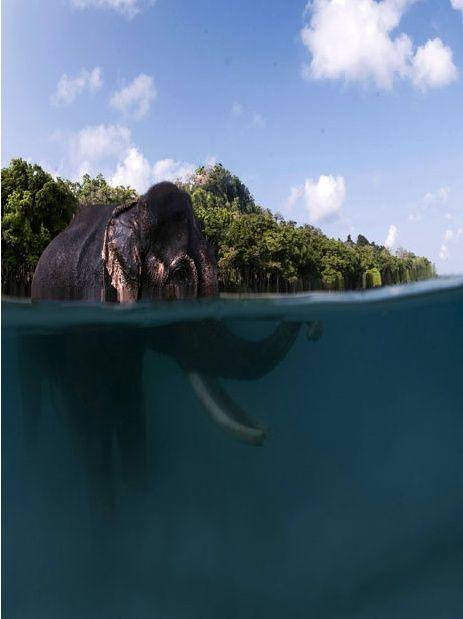 3. Now Rajan retired and floats purely for pleasure.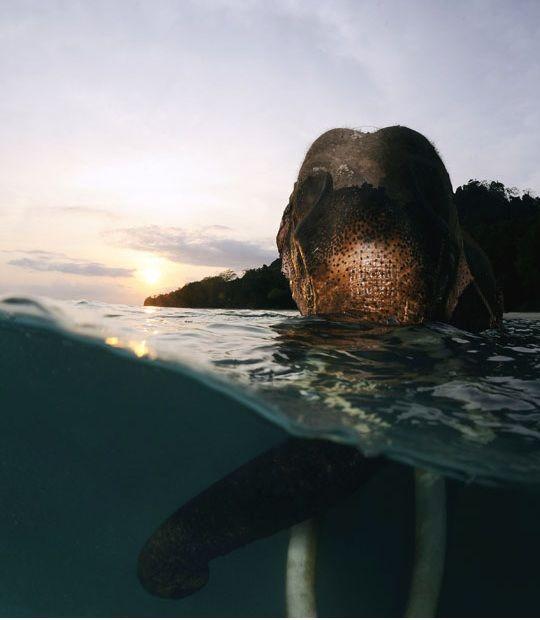 4. Brazilian photographer Daniel Botelho thirty years, went to the Andaman Islands in the Indian Ocean, hearing stories that the locals make the swim with elephants.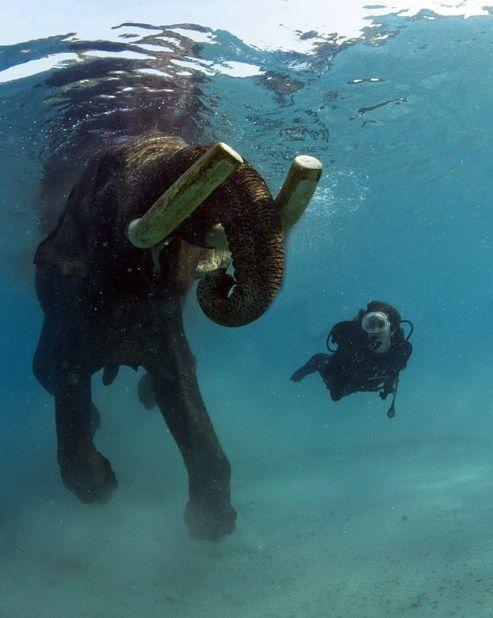 5. "I nearly died during shooting," he said. A strong wave deprived me of a guide, I got stuck in the sand at the bottom ».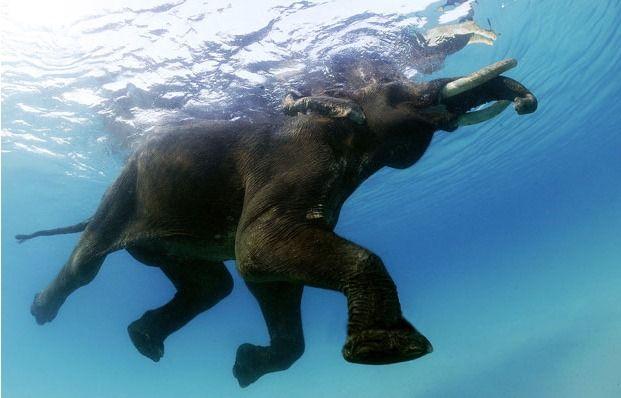 6. "Fortunately, the elephant, the photos of which I did not managed to crush me. Still, in spite of their experiences, I can say that it was one of the most memorable moments of my life, "says the photographer.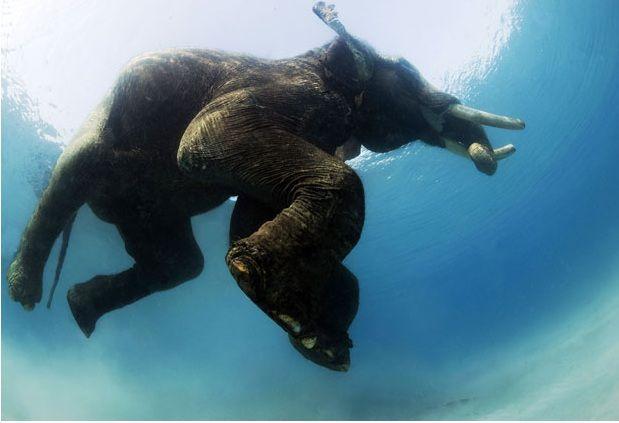 7. Daniel does not get tired to admire Rajan - the last of its kind.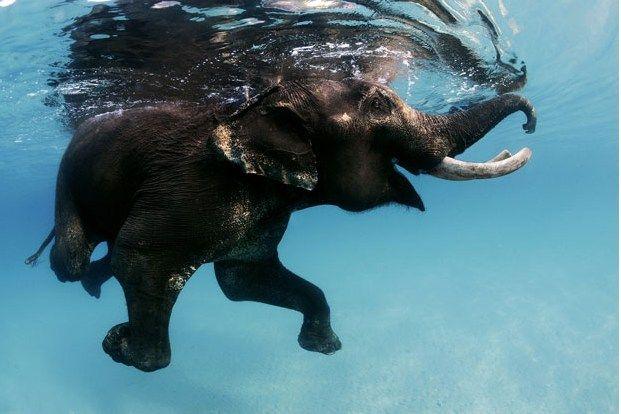 8. "Locals use elephants for about the same, how we use horses," says Daniel. "When you want to build something on another island, for example, he forced the elephants to swim from island to island».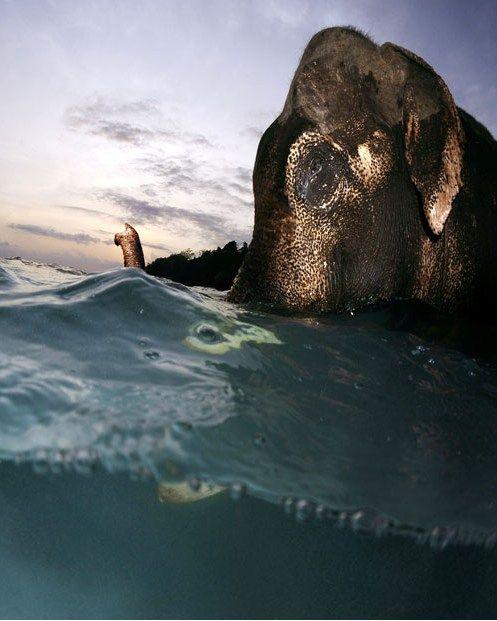 9. "Elephants are constantly trained mahout. But now, the last decade, this craft gradually fades away, because no one considers it a cost-effective, "says the photographer.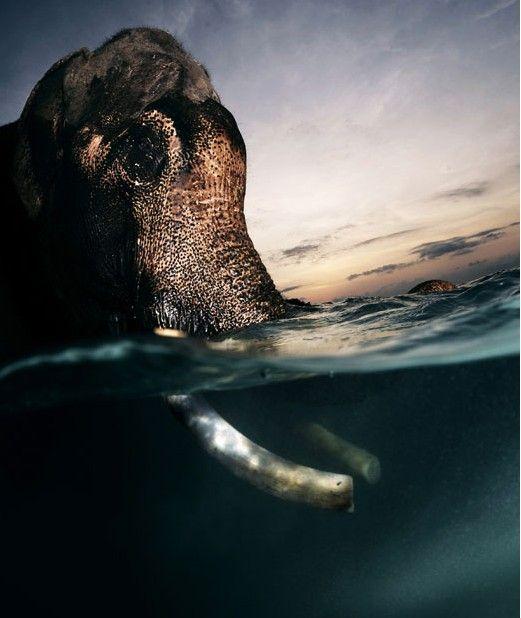 10. "This is the last elephant, able to dive. It symbolizes the extinction of ancient traditions ».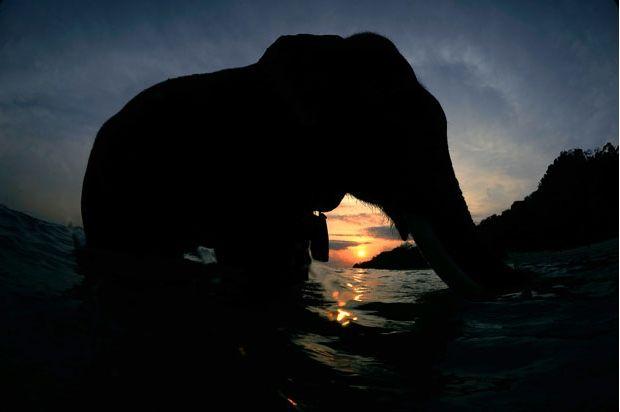 Source: daypic.livejournal.com