Either in supermarkets do not hnayut multiplication table, or ... keeping us for idiots. And I still assume that most possible second option!
"Beloved" crossroads kagbe offers me cool save by buying two bottles of Pepsi instead of one.
Here are just a college education tells me that 39, 90 x 2 = 79, 8; 79, 8 & lt; 87, 5.
Here is a wholesale in perekrestkovski. Of course, a bottle of "dablkite" identical single
Photo © jouris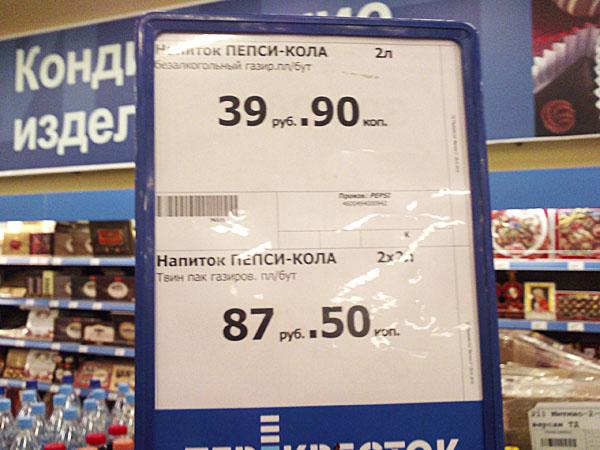 Source: