Fotoblogger Russos visited a small enterprise that has been producing ceramic products. Then his photo report
Last week, the company visited the "Art Nouveau ceramics" engaged in porcelain products. Very nice at the present time to see such a small (and the company employs about 50 people) of production with an almost manual labor, where the product is remembered warmly hands made them. Due to peculiarities of production (technology, volume) is not here serials products, mass production. All manufactured in small batches and are born within the walls of a small building, divided into different rooms - the stages of production. Unfortunately shoot reportage and memorize difficult to explain, so I'll tell only about those moments that impressed me.
27 ph
In addition to traditional dishes, the enterprise a lot of corporate orders. The police, traffic police, Russian Railways and others. For example here is a memorial thingy for Mil.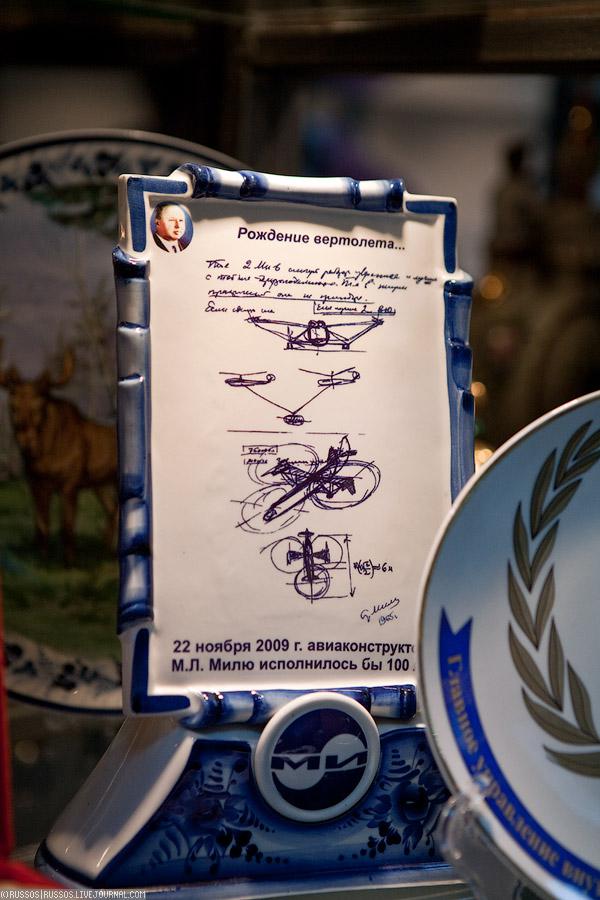 The order for the police - Uncle Stepan.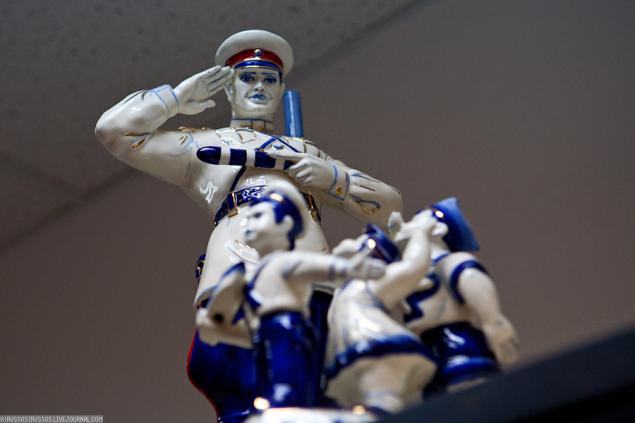 This vase Railways. And it's all painted by hand. Only the left and right images from the engine are made by decals.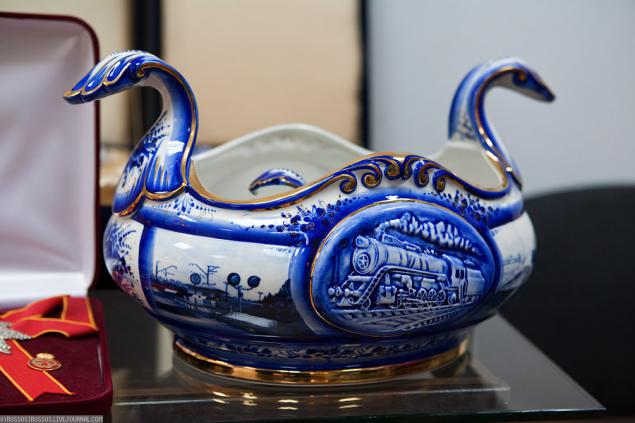 Here, as it is cast billet. A plaster mold, which is filled in a porcelain mortar. The first question was, how do inside the cavity? It turned out that everything is simple. Plaster mold forms only the appearance, but everything inside is filled with a solution. Then, the gypsum starts to pick up water from porcelain, and an outer layer of mortar hardens. The greater cost blank, the thicker the wall is formed.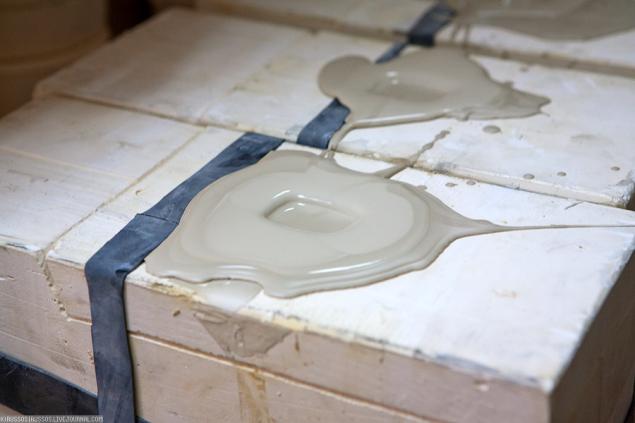 Then the solution is poured unnecessary (it goes on the re-use) and it turns thin walled contraption.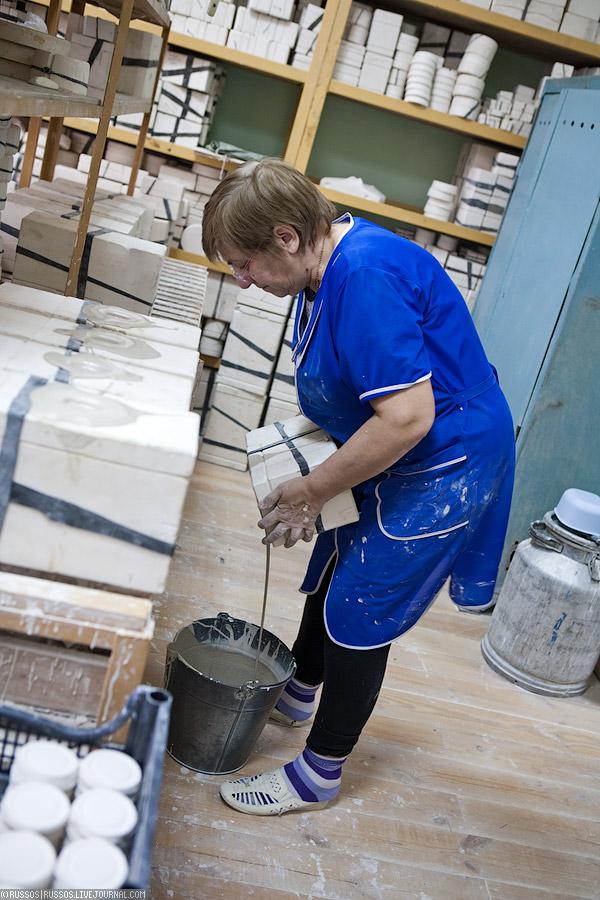 Then the workpiece is brought to mind, grind, clean burrs and prepared by hand.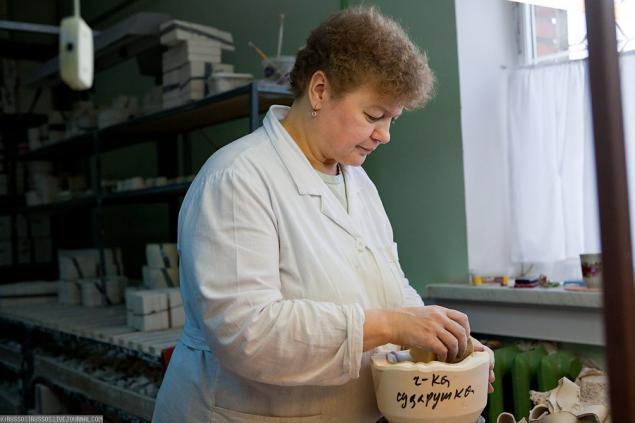 This blank teapots for Mil.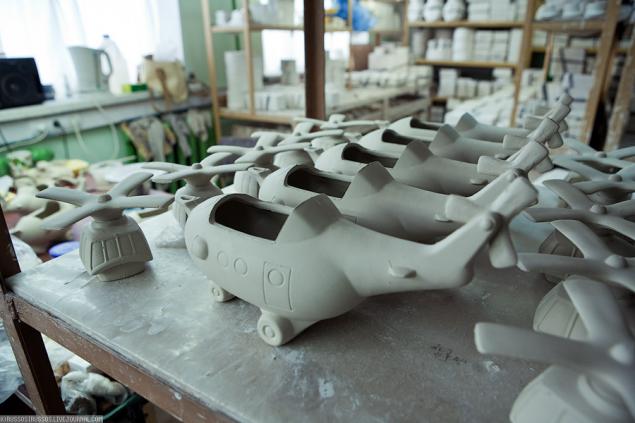 Complicated things assembled from several parts.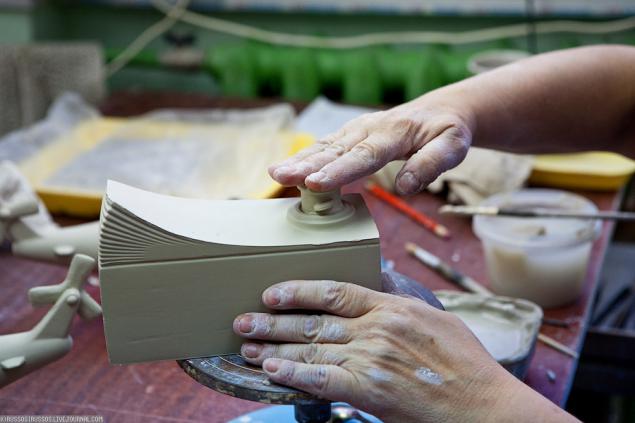 Seals.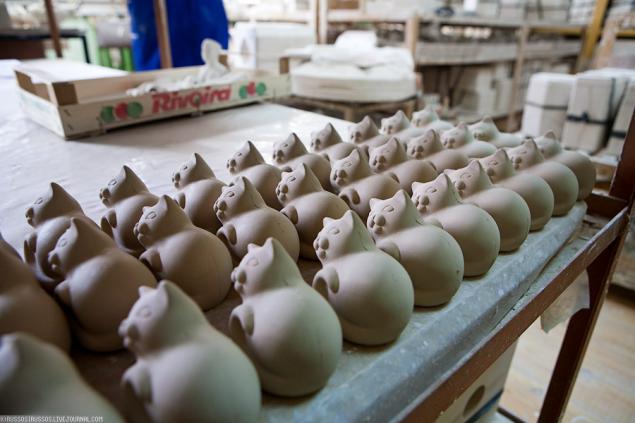 A decal is pasted before re-annealing. After the stove paint with decals fused into the glaze and becomes an integral part.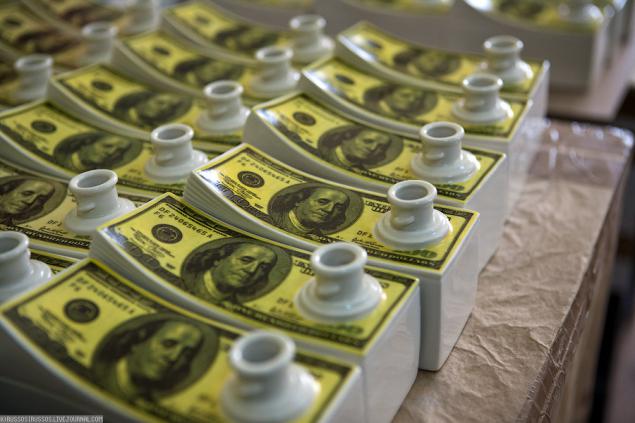 Coloring birds.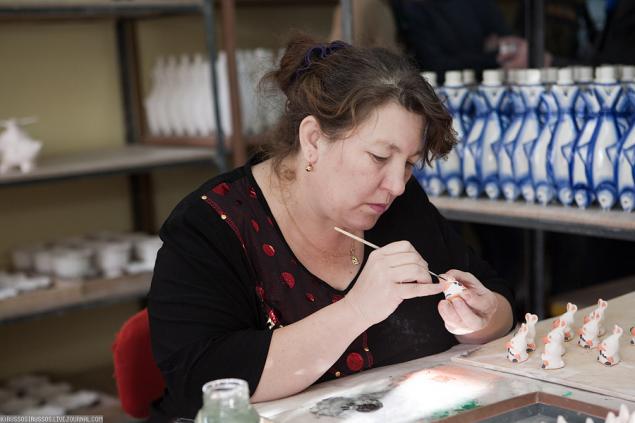 The second revelation for me was the fact that cobalt black paint. It was only after the stove, it turns blue.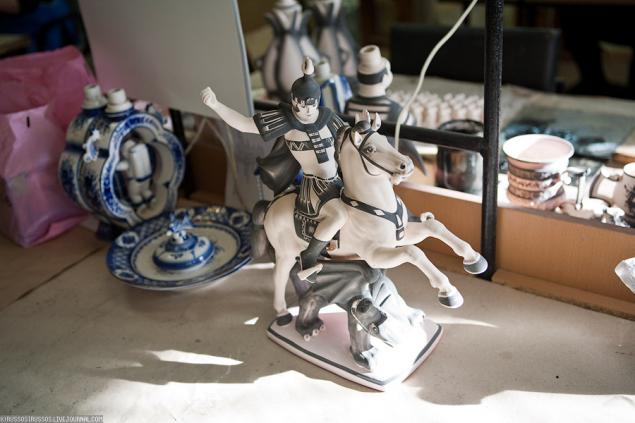 Painting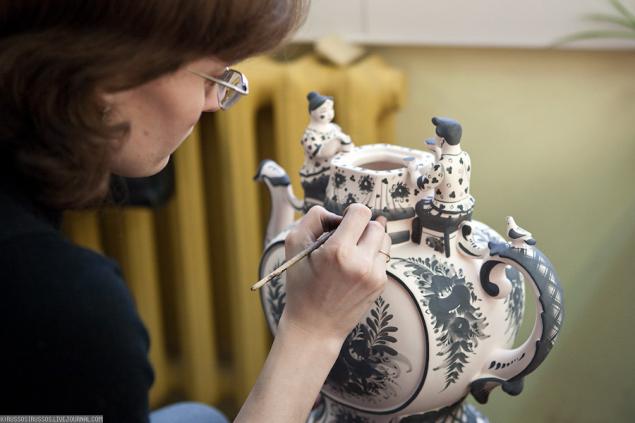 Mega valve.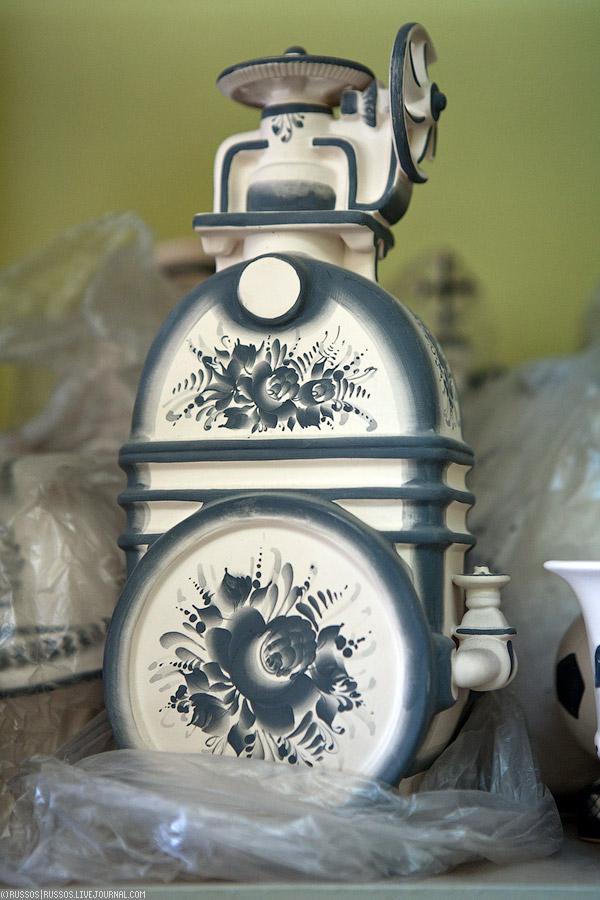 Glazed.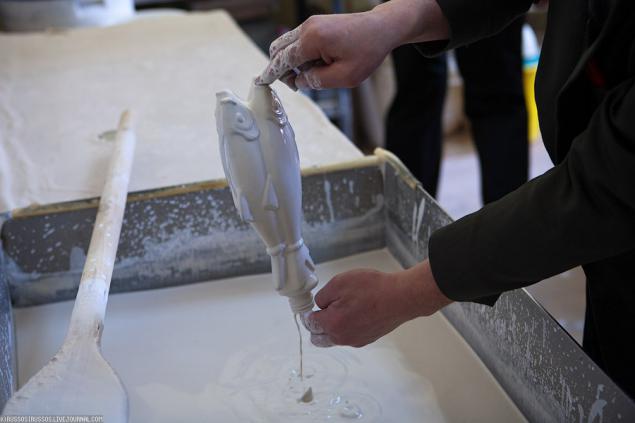 The army of clones. ))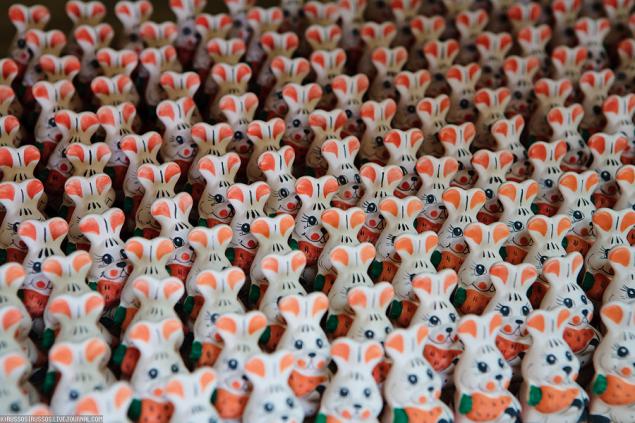 Painting of birds.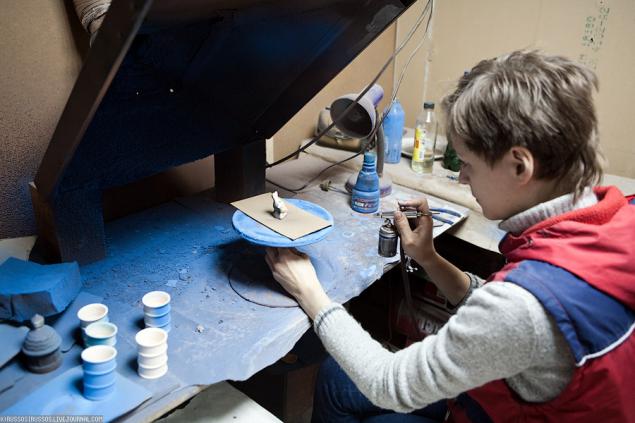 The model and the plaster mold.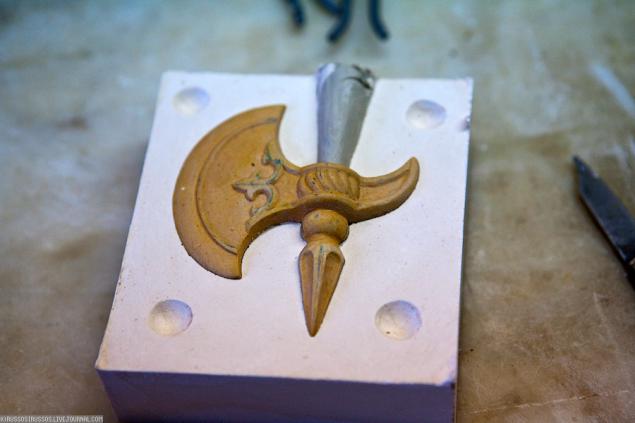 Kilns.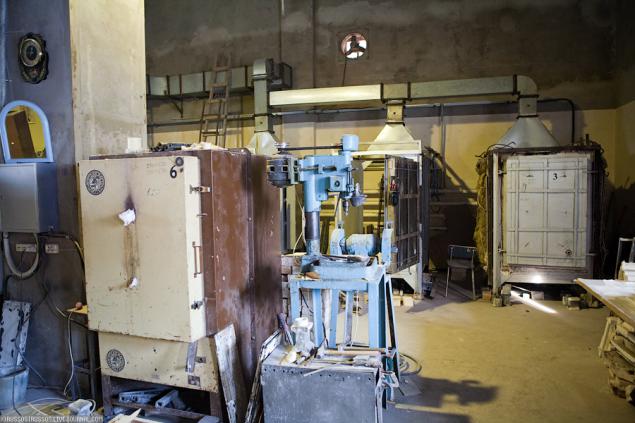 After firing.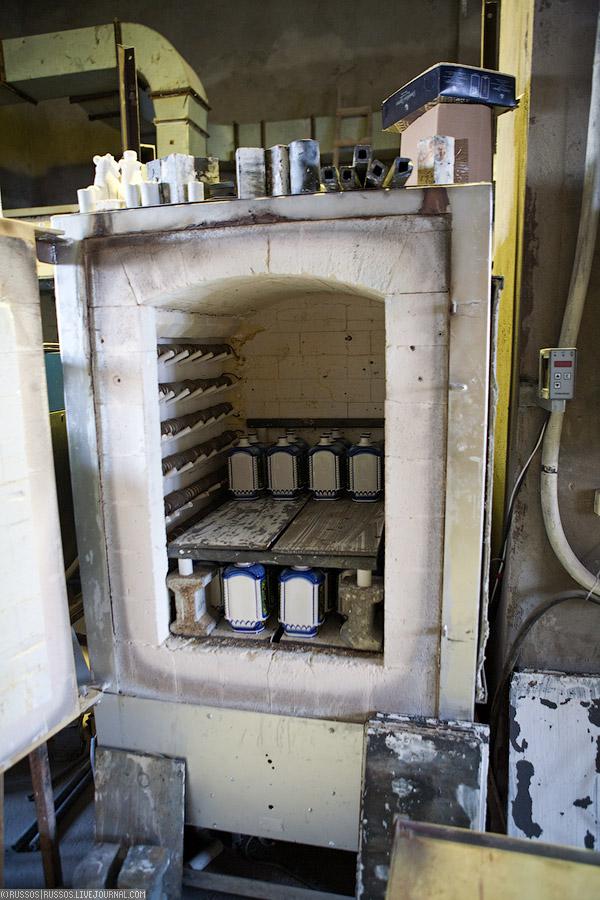 All furnaces, but one power. But one of the liquefied gas. One such filling enough for a single firing.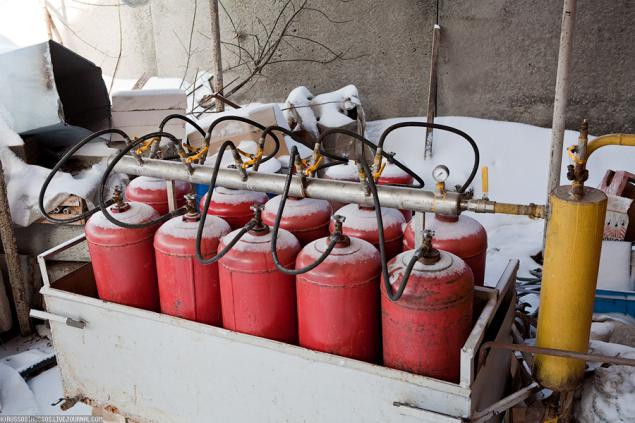 Workshop for the production of plaster molds.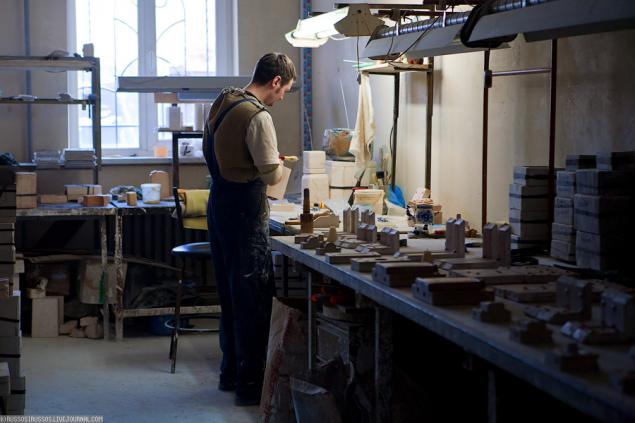 Physical shop.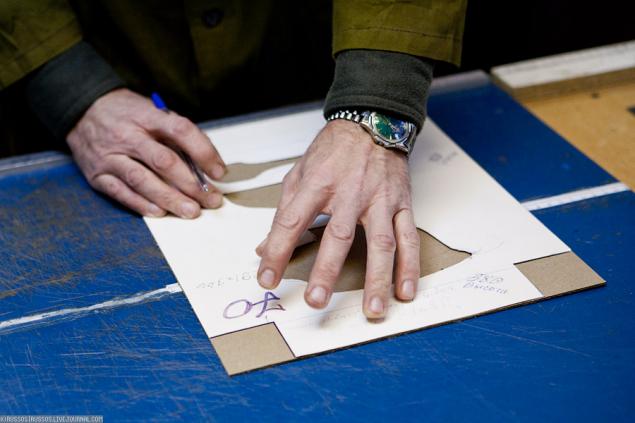 24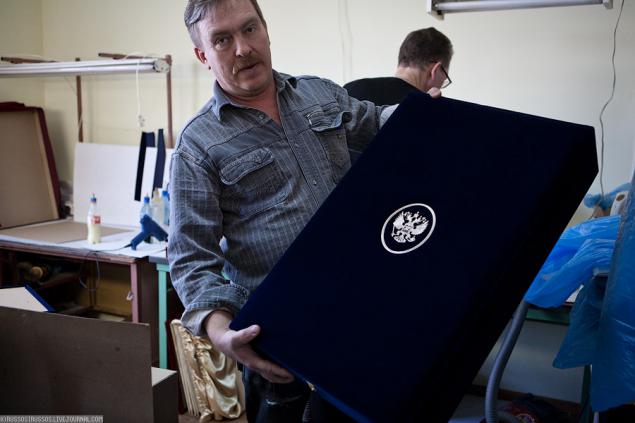 Workshop for small casting.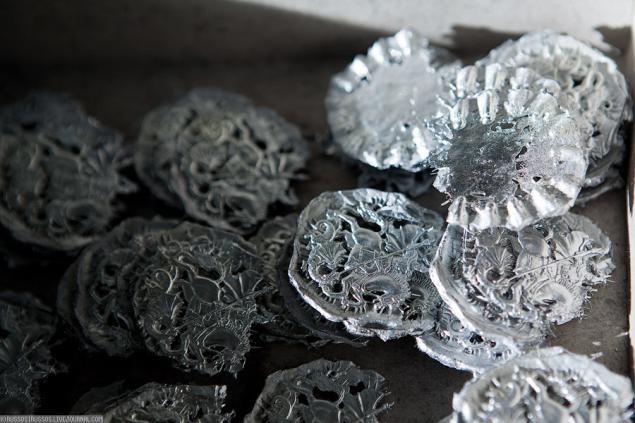 Final finishing.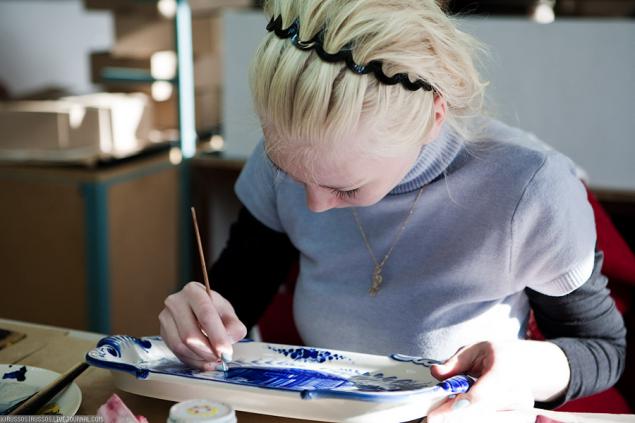 Gypsum Terkina statuette was created in 1939 (I could date lured, as the poem came only 41, although work on it began as just 39). For a long time it has come into disrepair. Experts workshop restored plaster statuette, made form and now have the opportunity to admire the porcelain Terkina.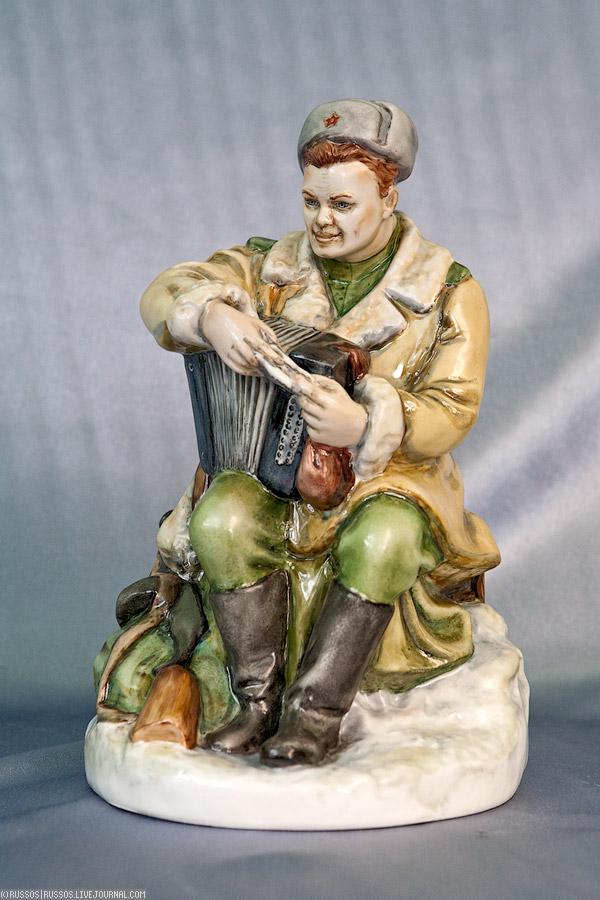 Source: