The eighth wonder of the world, the Eiffel Tower, a giant machine, a monster Russimov. And as soon not call this man ... I do not notice it was difficult to argue with him, hardly anyone dares ... In life he was courageous, ambitious and energetic ... Meet! Andre the Giant!
The growth of this man who was 2, 24 meters, weight 240 kg.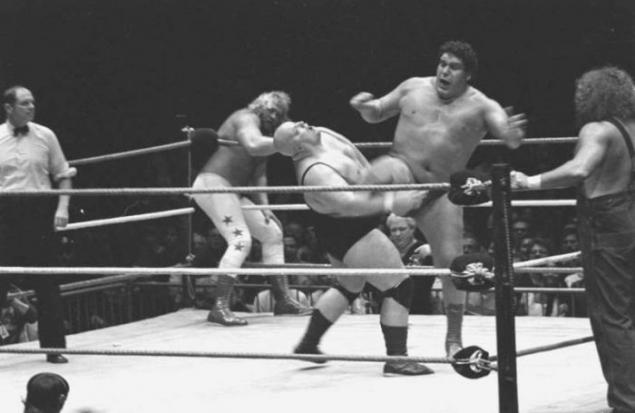 Andre the Giant was known (real name is Andre Rene Russimov, born May 19, 1946 in Grenoble, France), a French professional wrestler and actor. Its large size was the result of acromegaly, the disease led to the large size of this man. It has become an inevitable choice, and Andre profession - professional wrestling - wrestling. The most "favorite" enemy fighter was a famous wrestler Hulk Hogan.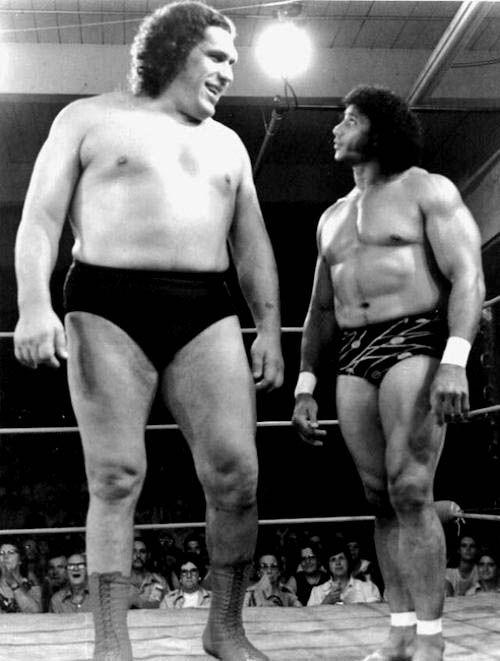 Achievements in sport Andre trodden path to the cinema. He starred in several films: "Conan" The Destroyer, "" The Princess Bride "and" Changing Mom »
Andre died January 27, 1993 in Paris. The cause of death was cardiac arrest.