Large and colorful chief editor of Vogue US Andre Leon Telly known in the fashion world, even more than the various characters in his magazine. He is not only a legendary personality, but also incredibly charismatic. And such an absolute influence in the fashion industry, as it has almost no one else has. After all, his best friend - she is Anna Wintour, the formidable editor of American Vogue, which is subject only to him, does not make decisions without knowing him, and consults with him only when any object of her wardrobe, down to their underwear. And, most likely, only Andre Leon Telly - the only one who is not afraid of Wintour. This is exemplified by his statement even on Oprah Winfrey:
Wintour does not like thick, the poor, those who ride on the subway, those who can not go to 15-inch stilettos. In addition, it does not digest Santa Claus and little children.
Any other employee after such speeches would be fired immediately.
But Andre in Vogue keep a stranglehold and provide almost complete freedom, and in his column «Life with Andre» he can write about all what he just did not wish to.
What exactly do I do? Since 1998 and to this day I am the chief editor of American Vogue. This is an excellent, privileged position! It means that you can come in any department of the magazine and to share my thoughts and ideas.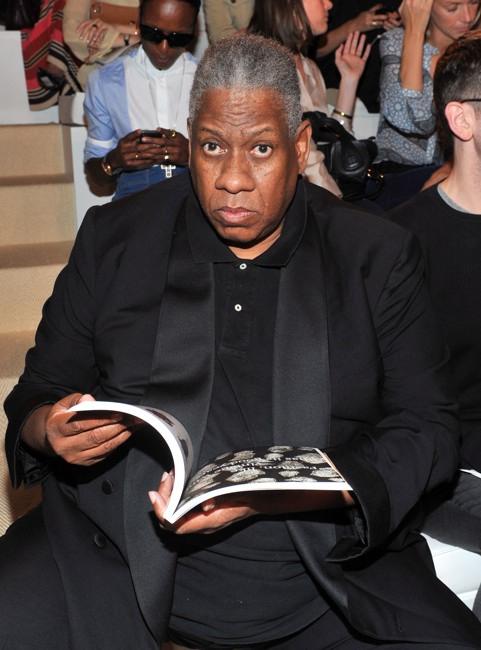 His grandmother was brought up, which, according to his confession, and instilled in him the importance of understanding the special style. At our house sparkled everything - from door handles to the candelabra and utensils; linen, tablecloths, towels were always pure white and starched.
As a child, she did Andre the most memorable gift, determined his choice of future profession - pajamas Christian Dior. Of course, it was a fake, but Andre, however, kept it for many years.
For me, the rage there are no rules, except one - perfectly groomed. I was taught that the two main women in my life - my grandmother Frances Benny Davis and queen style, the legendary editor of American Vogue, Diana Vreeland.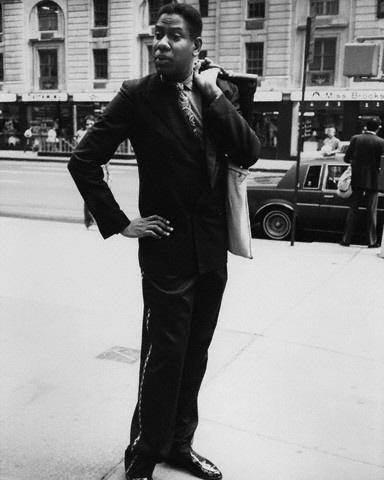 Diana Vreeland was in those days, his idol, and at the head of his bed even hung her portrait.
I knew Diana Vreeland much earlier thanks to Vogue - the walls of my room were plastered on the pages of the magazine, and the model and redahtory were my friends and mentors. I like the black mannequin Naomi Sims and Pat Cleveland - they gave me the hope that my skin color to the world of high fashion is not ordered.
With his idol he was able to meet in 1975. In 1974 he graduated from the University with a master's degree in French literature, and went to New York. Thanks to the written recommendation of his father's friend, Andre was able to get to the post of assistant to the Costume Institute of the Metropolitan Museum, there was held a meeting with the treasured Diana adored them.
On the first day I was given a big box of metal rings and chains. It was a movie star Lana Turner dress from the movie The Prodigal. It had to be collected and dress mannequin. I coped as best he could, and when she came Diana Vreeland, tried to hide behind a pillar - afraid that she did not like my job. But she seems to like it, because she said that in the coming weeks I will be her right hand.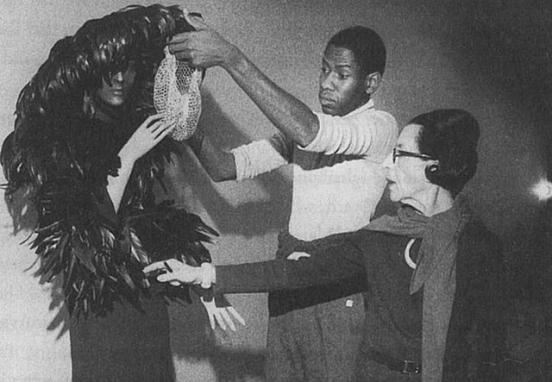 After a while Diana arranged for him to work in the magazine Andy Warhol Interveiw for $ 50 a week. Andre worked perfectly with Warhol: they both came to work for the first half of the day, and at night went to Different parties. It was the 70's, the time of disco and live in New York was so cool!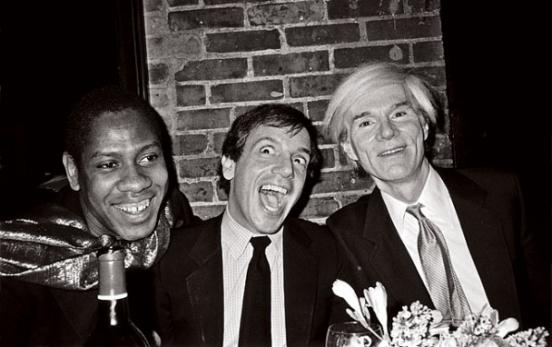 In 1977, Andre began working as a reporter in Women's Wear Daily. After that, he's just some time remained in the status of a freelance journalist. And in Vogue Andre Leon Telly appeared in 1983 as editor of fashion news.
Took me under his wing a new editor in chief Anna Wintour. For twenty years we had very good friends: a couple of words in a car or dinner can cost many editorial boards.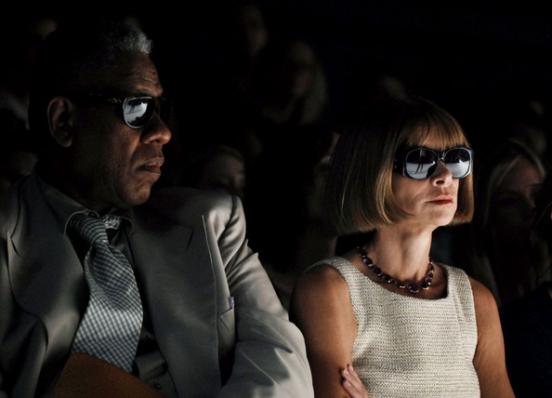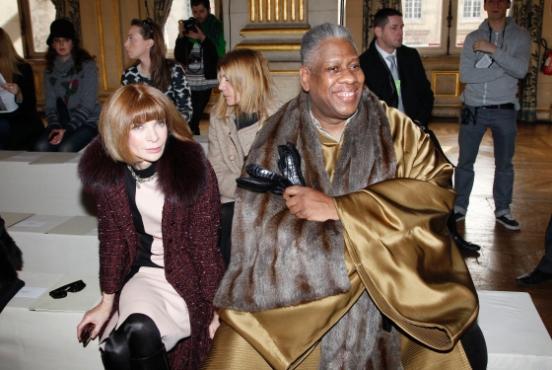 Over the next five years, he gradually climbs the ladder until it becomes, as a result, the creative director. In parallel with Vogue, he is also engaged in the fashion section in the magazine W Magazine. On their work and Andre met with most celebrities. As a rule, this happened on the set.
We shot the first time Arthur Elgort for Vogue Nicole Kidman. It was not yet famous, maybe not even vyshlaa married to Tom Cruise ... But shooting turned out fabulous.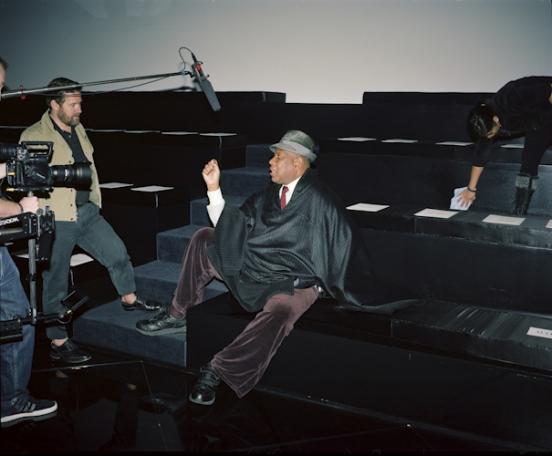 Andre himself does not create clothing, but collaborates with designers. According to him, Manolo Blahnik him like a brother. Leon Telle can describe his shoes that he wants and Manolo make it such. Fashion sense to me - the people who created it. These are my close friends: Miuccia Prada, Tom Ford, Karl Lagerfeld, Ralph Lauren.
In 2003, Andre Leon Telly wrote an autobiography titled «ALT: A Memoir» and supplemented it with no less interesting book «ALT 365+ "which illustrated a year of his life.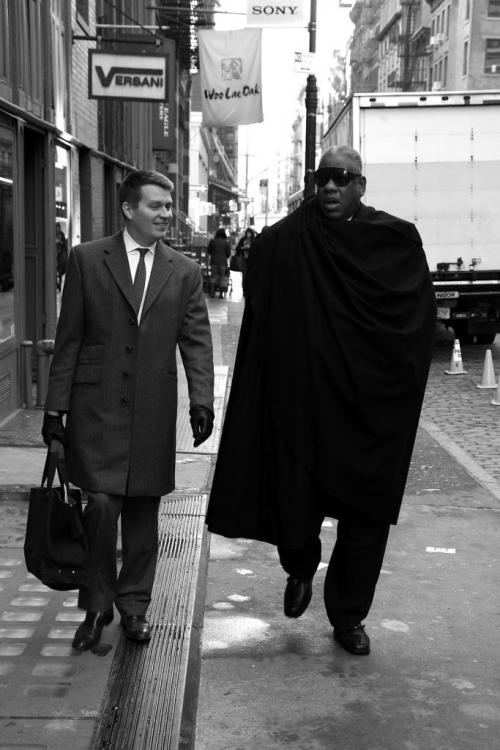 Fashion is often accused of superficiality. You can say that cinema - superficially, but how much it invested labor! So it is with fashion. And if you wear reflects your inner world - it is not superficial.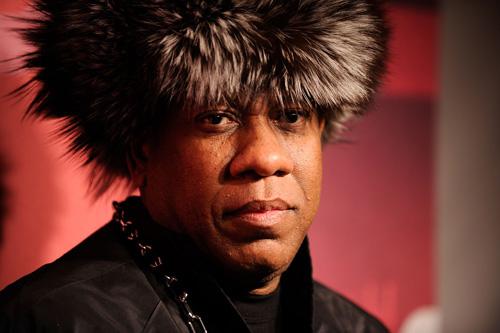 In 2007, Leon Telle was included in the list of "45 most influential gay American." He also is well known for his influence on the fate of emerging designers. For example, in 2008 Telly svёl Michelle Obama with designer Jason Wu, who after meeting with the First Lady wore a Jason Wu dress at the inauguration of her husband.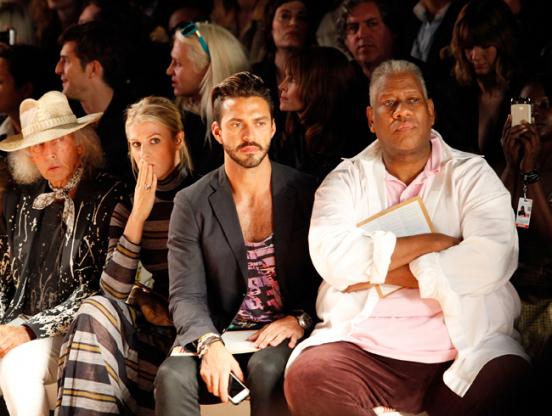 I very much value their own stuff, I have their whole floor. I never have and never throw distribute. There are coats of Chanel, which I put exactly once, it sewed for me Madame Jacqueline, studio head. Well, how can I leave him?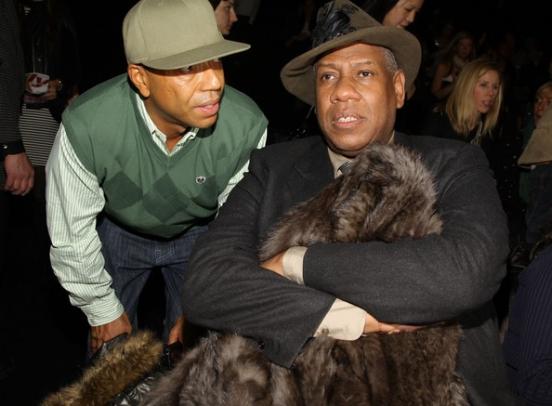 C 2010 Andre Leon Telle is a freelance editor of Vogue, and as a judge takes part in a TV reality show "America's Next Top Model».