The second week of August in Monterey as always Yields on road events. Auctions are numerous expensive cars, exhibits, rides (which went sadly failed) and competitions. Last year, I visited for the first time at such events, this year found out some details. The most interesting, expensive, modern and beautiful happening at Pebble Beach at the Concours d'Elegance. Under the most beautiful and interesting for myself, I understand the Porsche and my attention was drawn specifically to the premiere of the latest Porsche models with the 918 Spyder hybrid. Yes, Porsche pays tribute to fashion and prepared a super car on gasoline-electric traction. The show was scheduled for Sunday, tickets cost 100+, but there was a burning desire to get there and see with their own eyes the icon of motor sport.
Writes blogger samarskyrider the community ru_auto
7 ph
The two power plants with total capacity of 718 horsepower. RS V8 mounted in the base of developing 500 horsepower (I was surprised that they abandoned the boxer engine in favor of a V-shaped line-up) and 218 hp developing an electric motor mounted on the front. Paying tribute to the Prius, a hybrid able to travel 16 miles on electric. It does not hurt much and wanted.
And it looks like this firsthand. I must say, to get to the car is simply unrealistic, especially to photograph well. People dense ring surrounded the car and the flow of people continues. Do not care that there are a number doroguschy Bugatti Veyron 16.4 Super Sport and other toys.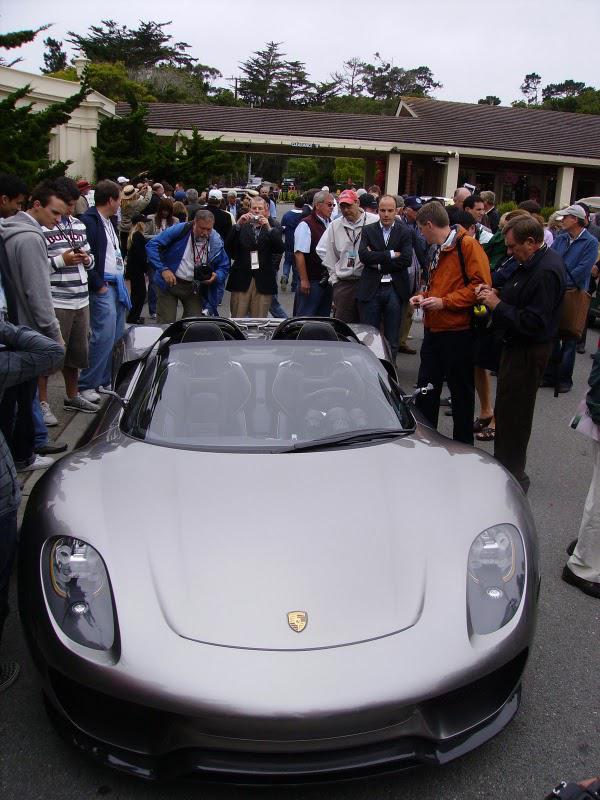 Outlines very similar to Carrera GT, which was once released a very limited edition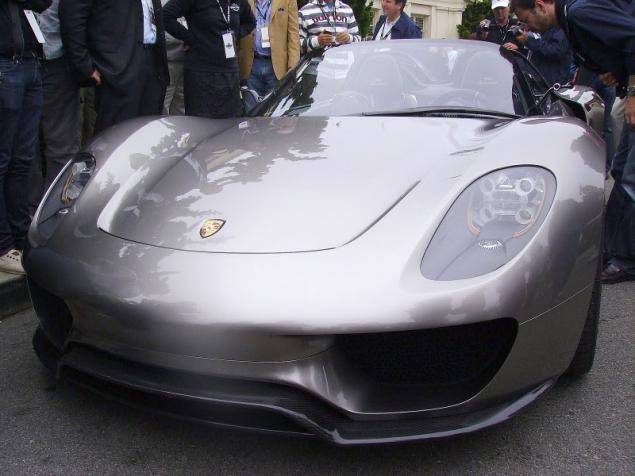 Very unusual lighting fixtures, live looks more interesting than in the photos. Interior and exterior replete with an abundance of carbon fiber. Bumper lower skirt is made of carbon fiber, the rear also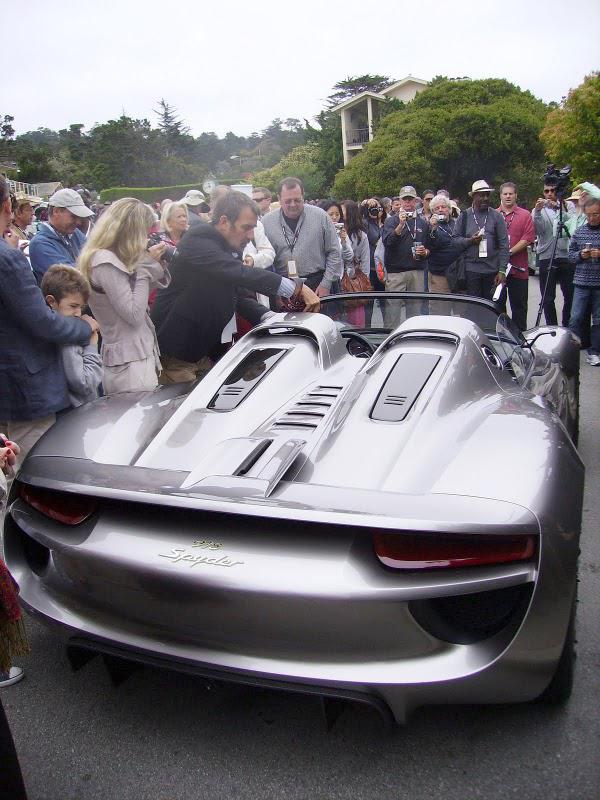 Outlining the model name is made in a trendy green color to emphasize hybrid and "green" masterpiece.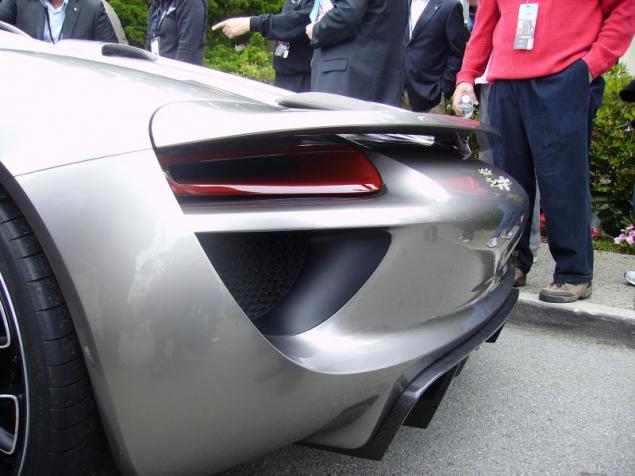 Interior - the realm of space technology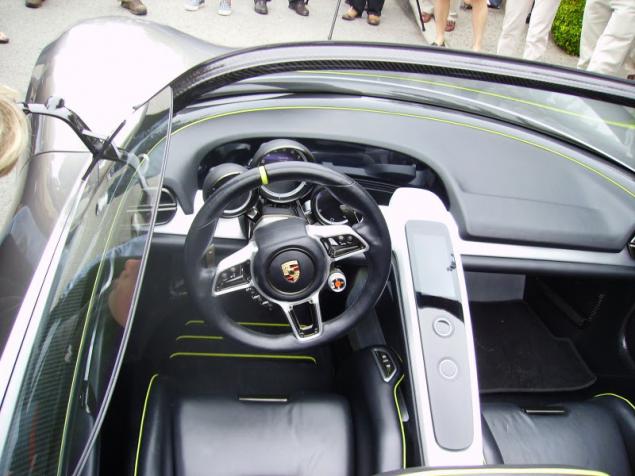 Traditional mirrors and door handles not, it's already the second decade in the 21st century. Instead of mirrors 3 a rear view camera. The two sides and one in the skirt of the rear bumper. When reversing the picture becomes panoramic, as usual, if I understood correctly representative of Porsche, the picture is divided into right and left mirror.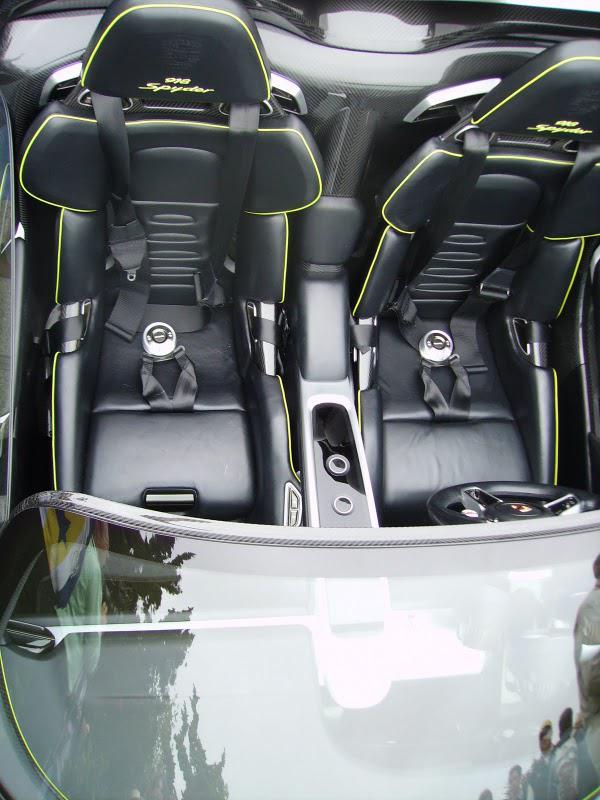 I do not know whether it will be convenient in real life, because at transpositions turn your head over your shoulder. Perhaps the camera deprived blind spots and my comments are irrelevant.
Exact prices, as well as the planned volume of the issue representative of the company did not name, but is likely to repeat the story of the Carrera GT. The car was released a very limited edition and a full order book was compiled before the start of production.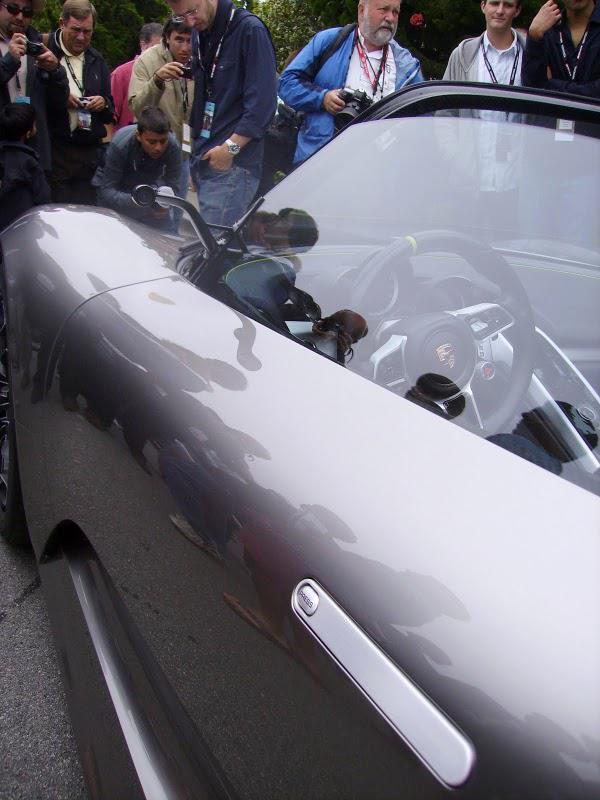 Source: