The author visited two production workshops and learned how things work.
The company specializes in monumental art castings of bronze, aluminum and cast iron.
Yet here make plaster sculptures of all sizes.
Let's go.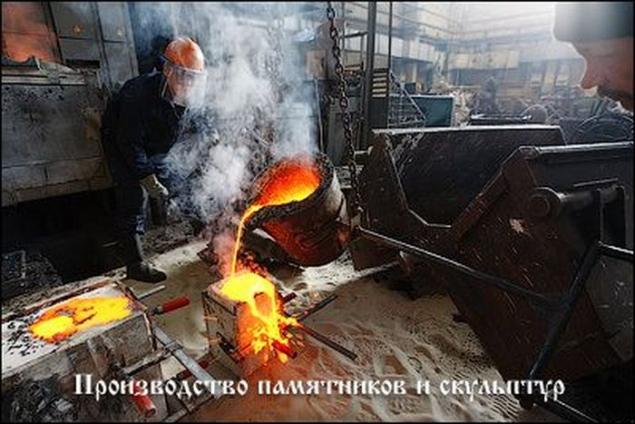 1. First, make a full-size gypsum model of the future monument.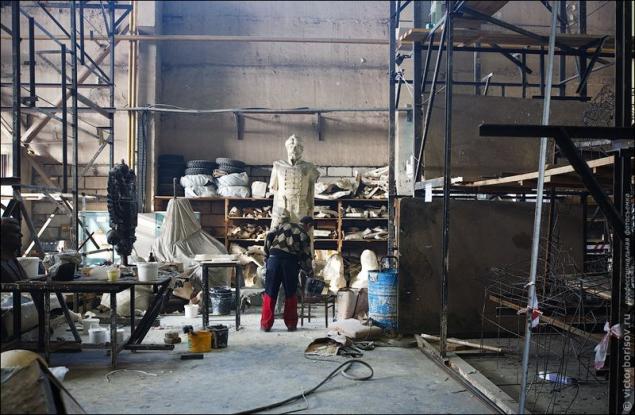 2. Sometimes monuments make entirely of plaster, to do this, first create a copy of the scale on which are marked control points.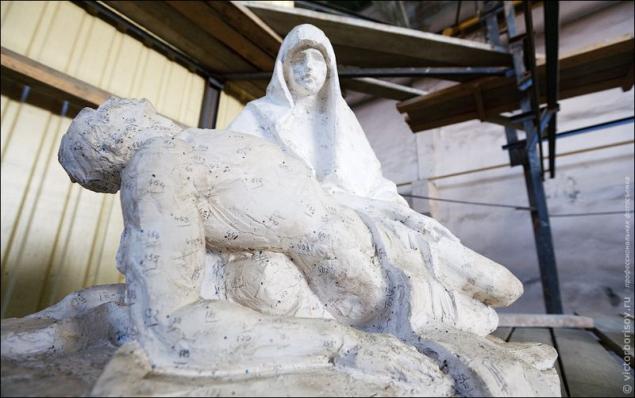 3. Then, the control points welded main frame.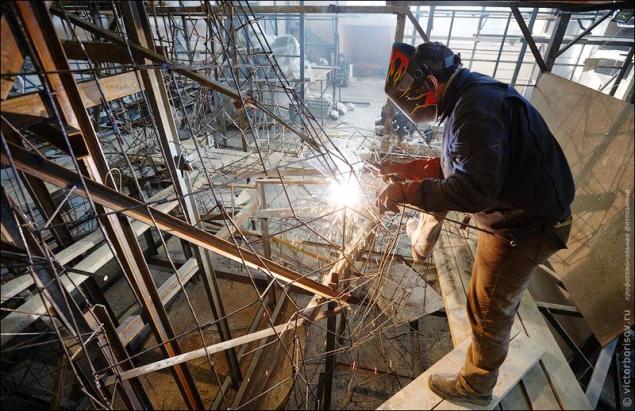 4. Which later obkladyvaetsya plaster, while the sculpture is hollow inside.