Vitali was born in 1984 in the industrial city of Novokuznetsk. For four years, he painted tiny spaceships and was just fascinated by the heavenly life. At the same age he moved with his parents in Novosibirsk, and more precisely in the part where there was a major scientific center in Siberia - Akademgorodok.
At eleven in the next two years studying traditional painting, drawing in watercolor, gouache, oil painting, anatomy, modeling, design, history of art and graphic arts high school, waiting for moving to Moscow for further study. But in an unexpected twist of fate in April 98th Vitaly Samarin, crossing the Atlantic Ocean, moved to Toronto, Canada, where he continued his artistic training: two years studying traditional painting school Jacob Pihadze three years illustrations and two design environment for program OCAD.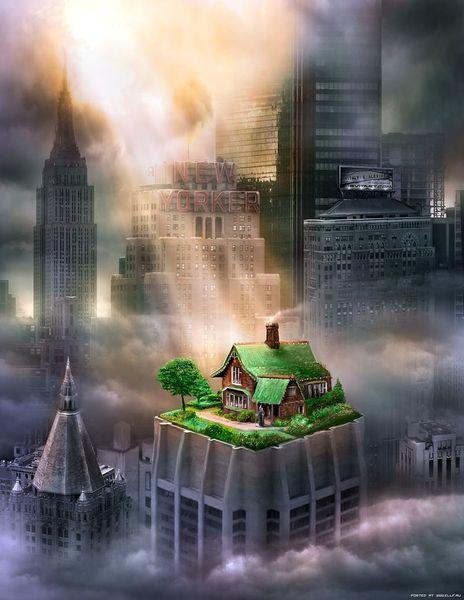 Since 2000 he has been teaching drawing and painting. In 2002, I learned of the magical program called Photoshop, and since then it is constantly studying and improving their skills, digital visual arts, which he gave his own name «Dreaminism».
This year he graduated from OCAD in the bachelor's degree. And now Vitaly freelance illustrator and photographer, and his time is occupied by the creation of various conceptual art, design artwork to discs and books, painting advertising posters and the like.