A series of photographs taken during his speech pilotazhnikov US Navy "Blue Angels" (Blue Angels), which was held on November 7 in the town of Homestead, Florida, as part of an air show.
13 ph via finam.info
1. "Blue Angel" (eng. Blue Angels) - aerobatic team of the Naval Forces of the USA.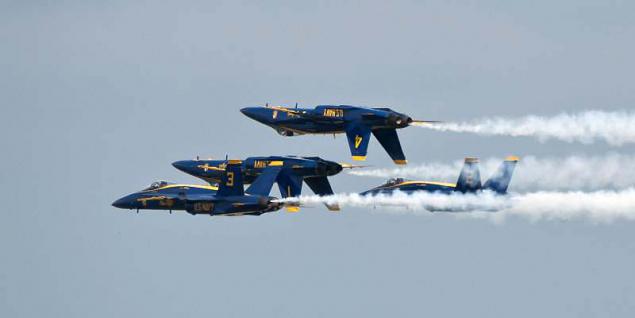 2. The Group was established in 1946.
3. In 1950, the group was temporarily disbanded, and its pilots are sent to the Far East to participate in the Korean War (this step was caused by a shortage of flight personnel.)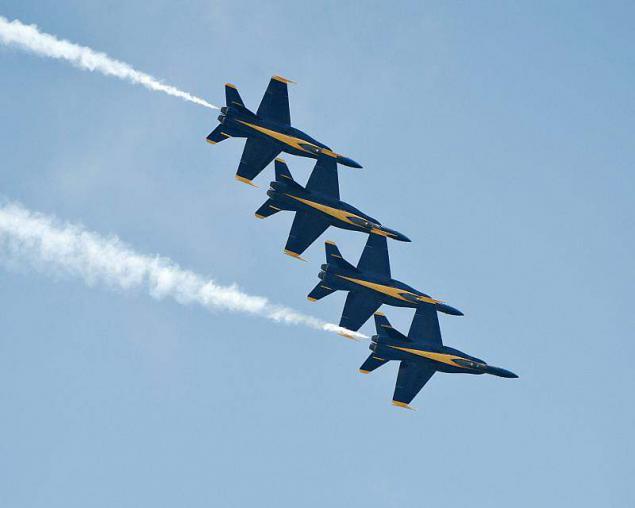 4. In 1951, the "Blue Angels" were formed again.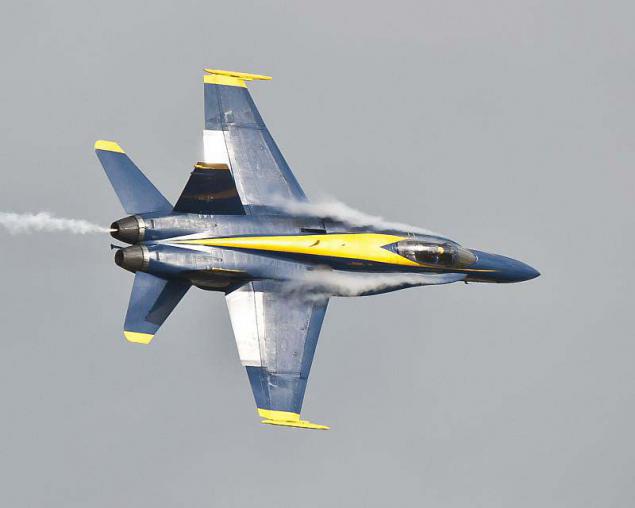 5. The group is currently flying on fighter-bombers, F / A-18 "Hornet".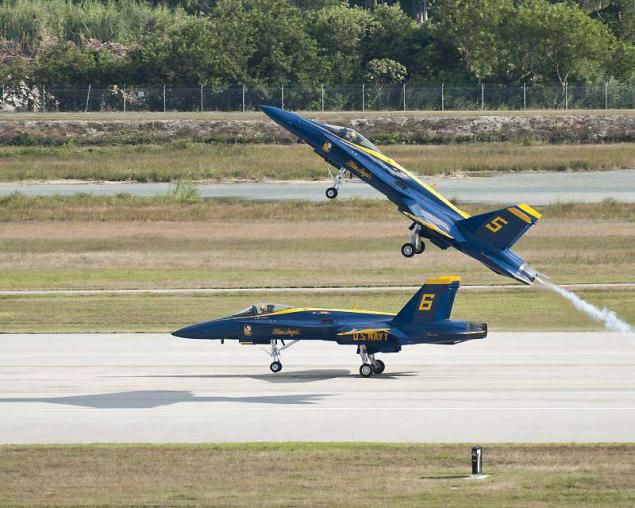 6. Maximum speed during the airshow: 700 miles per hour (1,300 km / h) and a minimum 120 miles per hour (220 km / h).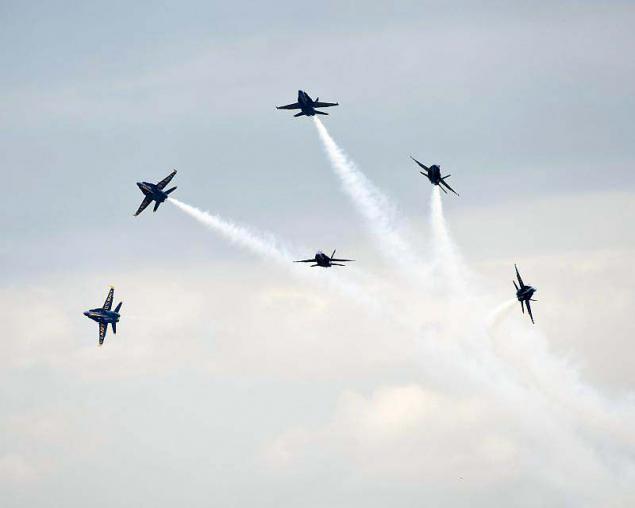 7. aircraft aerobatic team "Blue Angels" painted in the official colors of the US Navy (blue and gold).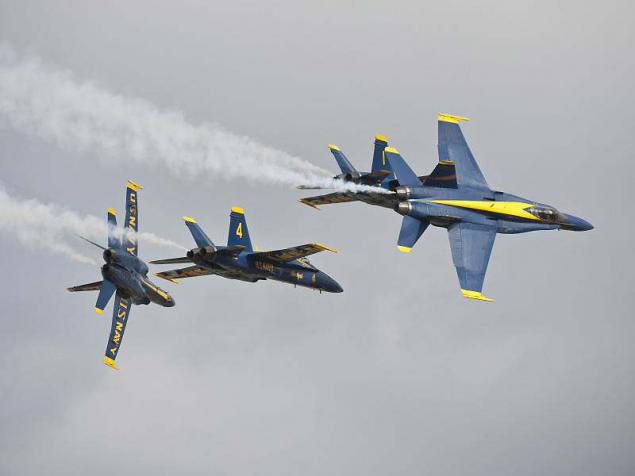 8. The average age of the pilots of flight group: 33 years. And the average age of technical staff: 26 years.
9. The staff of "Blue Angel" receives a normal salary without any additional pay, as it is a member of the legendary aerobatic team - and so it is a great honor.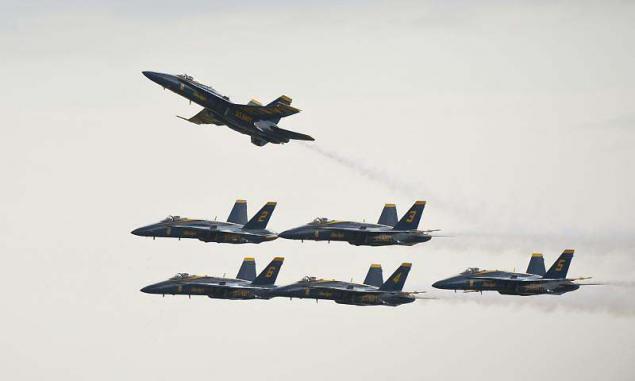 10. Among the drivers who want to get into a group - a very big competition.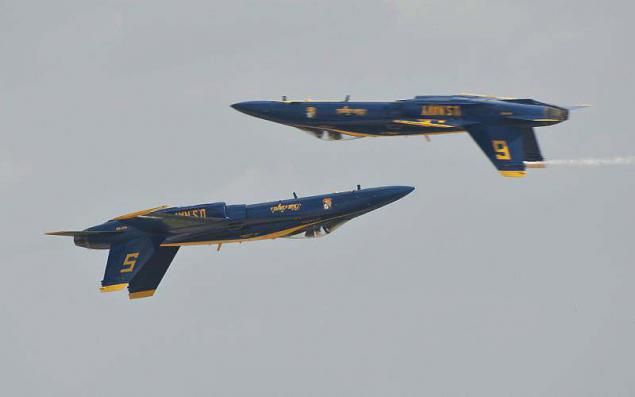 11. Each applicant must serve in the Navy or Marine Corps as a pilot of a jet plane and have a minimum of 1250 flight hours.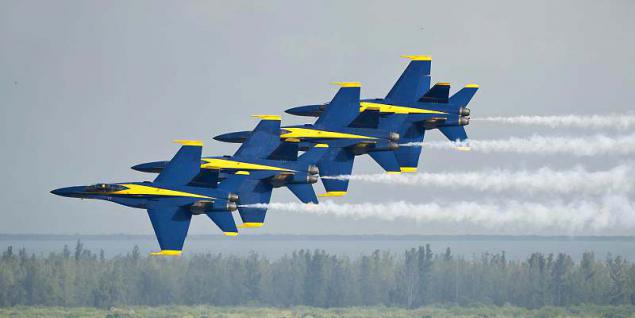 12. Including last season, the "Blue Angel" was a 231 pilot, and 31 head of the team. Twelve former pilots of "Blue Angel" were admirals. And one even an astronaut.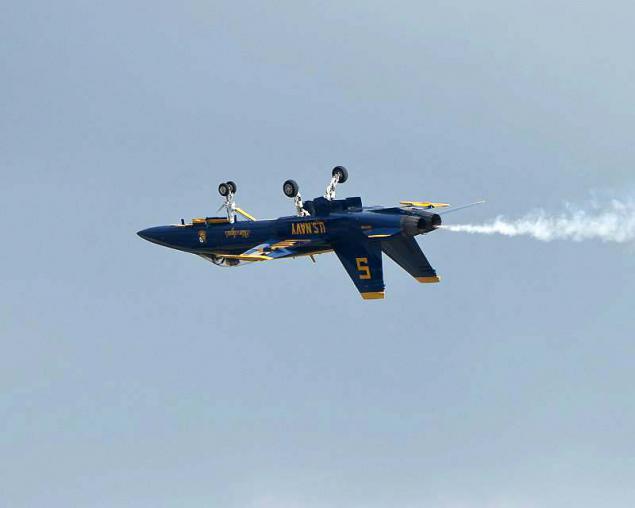 13. If necessary, the aircraft pilot group may be prepared to take part in combat operations for 72 hours.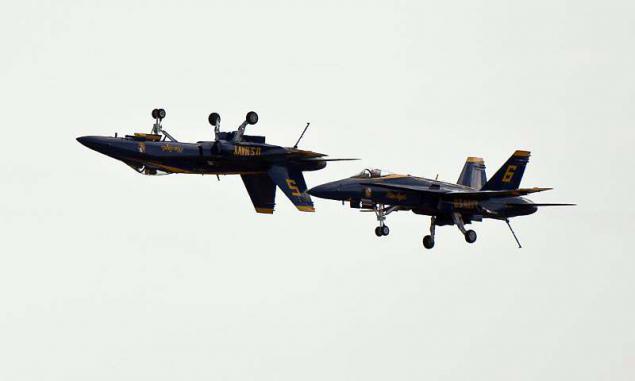 Source: