Short extracts from Photo-journeys blogger rankensstein of towns and villages of Donbass
25 photos
It's certainly not a full expedition, so that only what is encountered on the road. Generally, Shahtersk - very typical for the city of Donbass. And look there Industrial ruin lover there is something.
1. Up to 1953 Shahtersk was called Katyk. They say Tatar means "mud." But Vicki gives a different interpretation of the old name Shakhtersk. Katyk - name of the man who founded the town.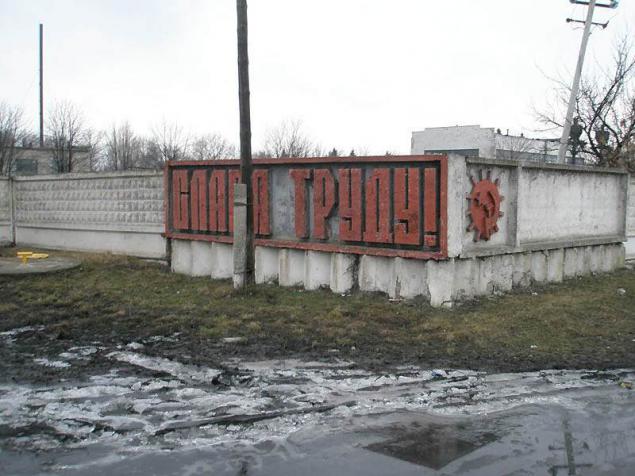 2. Once in Shahtarsk was a brewery ...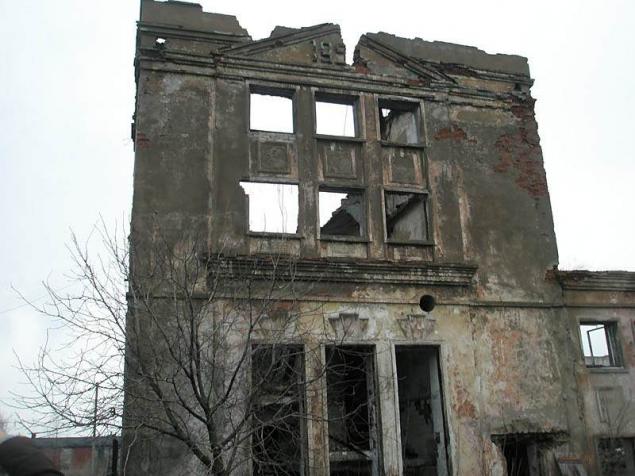 3. They say that there is a beer brewed good fit. Unfortunately, the Donetsk team of professionals did not appreciate this product, because now the residents of the prosperous region buy in the shops in the main dispensers "mikulinetskoe", "Poltava" and "berdicheskoe."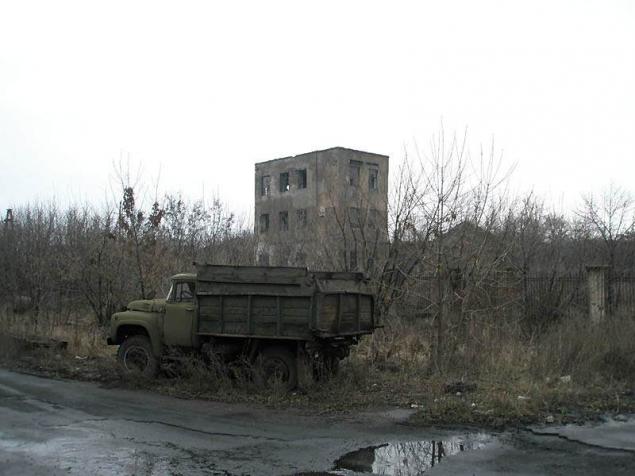 4. Now, on the ruins of the brewery trade in building materials. The territory is protected, so climb through the ruins, alas, can not.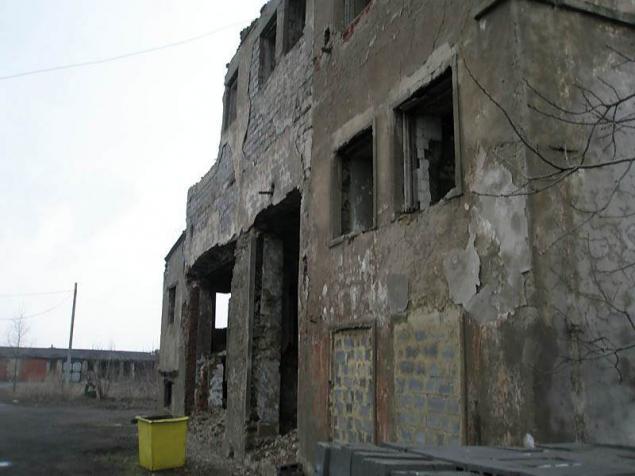 5.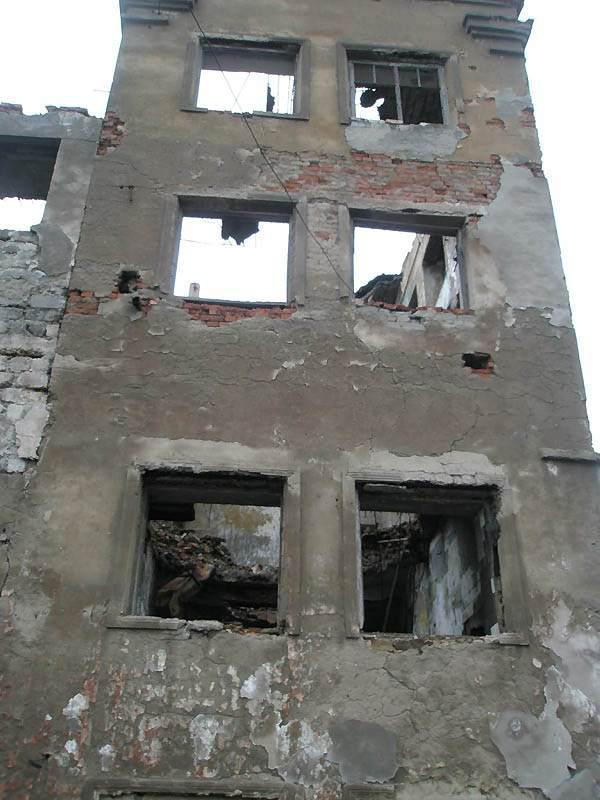 6. Mining grotesque - a casino under the proletarian signs. Now, in the wombs of Stalin's cult buildings scrape fun slot machines.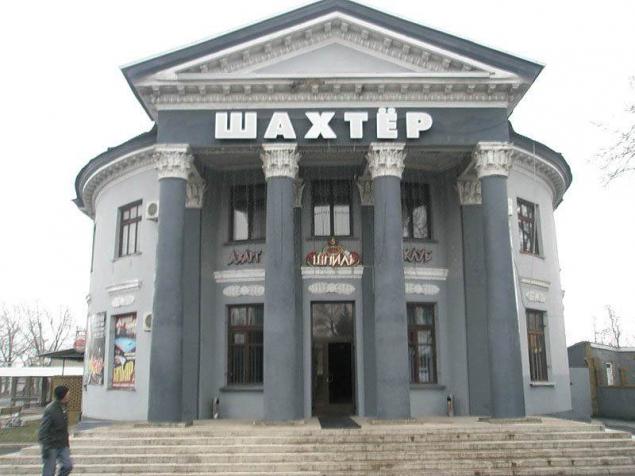 7. Suitable for photos gall demotivators anti-Russian.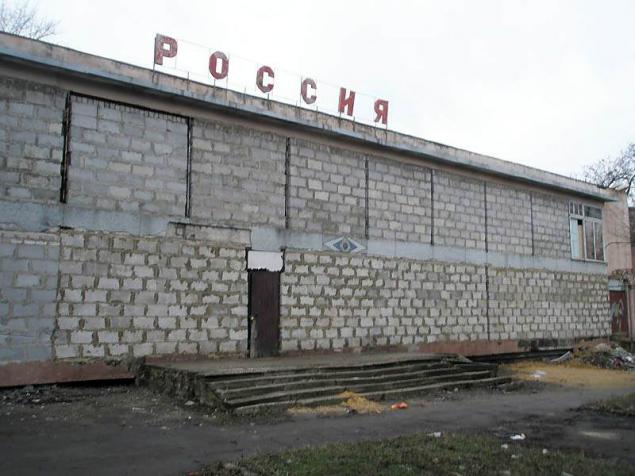 8. Well what Shahtersk without miner?
Artemovo - though nominally called the city, but in fact is not an independent unit, and part of the nearby larger town of Dzerzhinsk. That is, in fact its outskirts. And he enters the Dzerzhinsk Gorlovka-Enakievo agglomeration and is essentially a suburb of Gorlovka. Here we have in the Donbass urbanization. All have almost merged together.
To avoid confusion, I will say that Artemovo has no relation to the nearby Artemovsk. It's totally different localities, though named after the same revolutionary.
Gorlovka outskirts and surrounding villages is very gloomy. There are a lot of mines, including closed or half-dead, and miners' settlements - most undesirable place to live in our country after the Chernobyl zone. Specific people, the dirt and the incredible devastation. All that we could see in all its glory during our last trip.
It began from Dzerzhinsk. Dzerzhinsk - town, though small, but alive. Local mine works. About the luxury of electric transport or regular water supply, the speech of course can not be, but some life there. In Dzerzhinsk, we passed quite a bit, casual, and overall impression of the city where there is something ...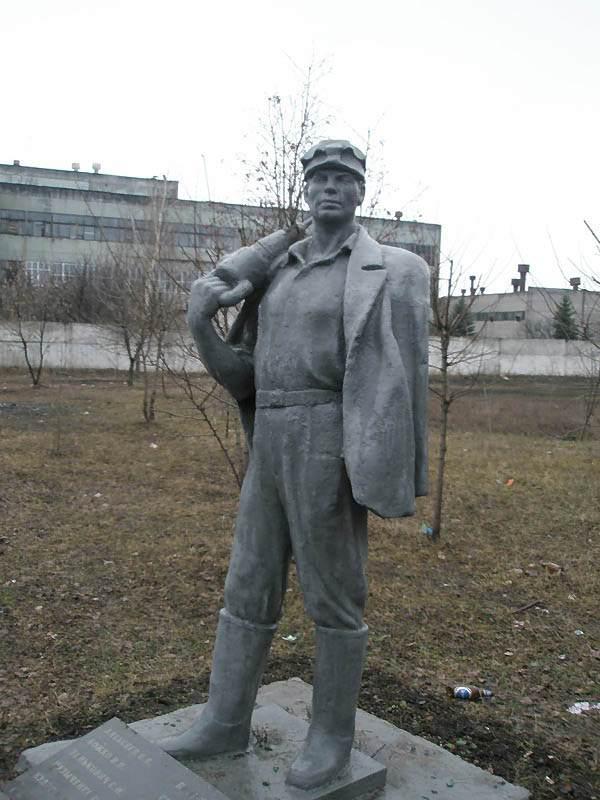 9. On the main street and you can see here such objects.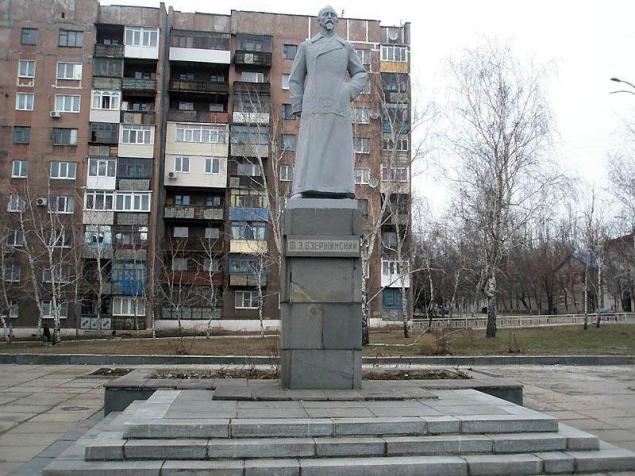 10. At the exit of Dzerzhinsk, we encountered a Soviet abandoned petrol station. On the abandoned gas stations until then I had not yet visited.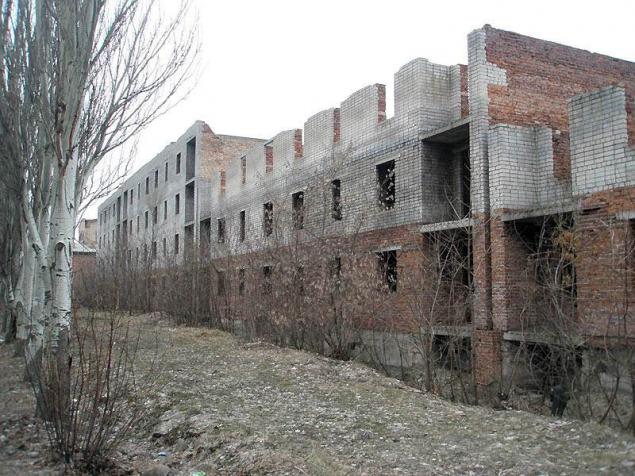 11. For an abandoned refueling reached a real forest. Behind him on the road, we came across an abandoned agricultural farms with greenhouses and greenhouses. This, too, I had never seen before. Another confirmation that the devastation in our region has some metaphysical roots. It does not work even what seems to be simply obliged to work. Power plants, breweries, metallurgical plants, mines with reserves of coal, gas stations ... Even greenhouses refuse to "warm".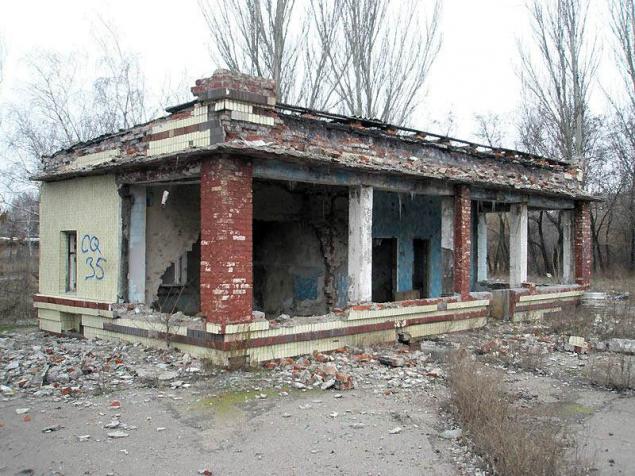 12. Moreover, if simply do not work - that's half woes. But why all this is thrown - is the main question that torments me so long ago. Judging by what we saw, had the impression that here one day just do not come to work the whole team, and since then this economy and is self-destruct and rusting. Security No. Probably because nothing tyrit and nobody tries.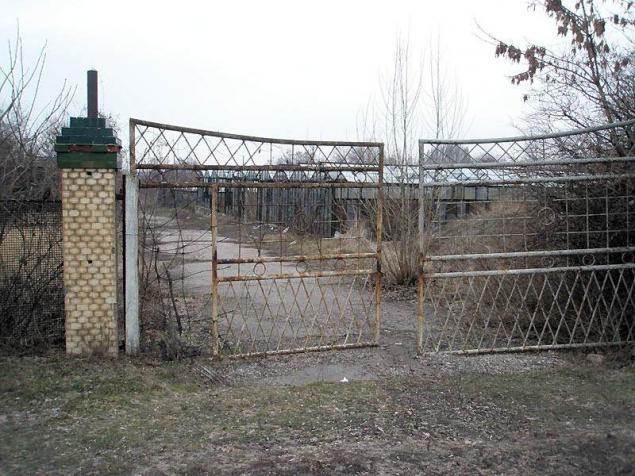 13. Types quite frightening, as if there had a cataclysm like the crash in Pripyat, and all the people at the time just disappeared. Scares is complete abandonment of the place. Note greenhouses preserved even irrigation system with hoses. It would be perfectly understandable if all blowtorch cut down, destroyed and plundered.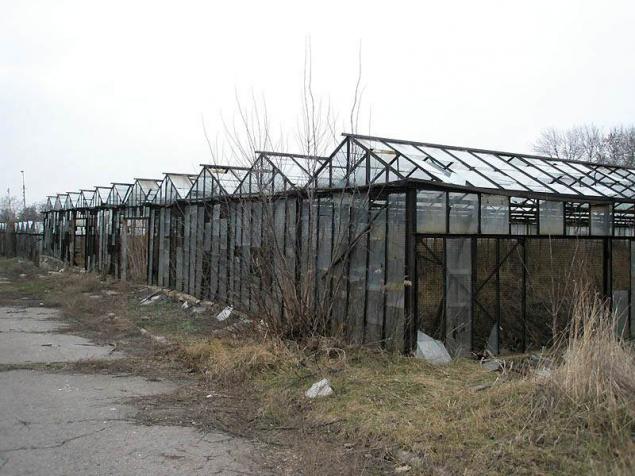 14. In the conservatory glass roof has rotted and fell. All somehow overgrown with hops.
15. Know komments.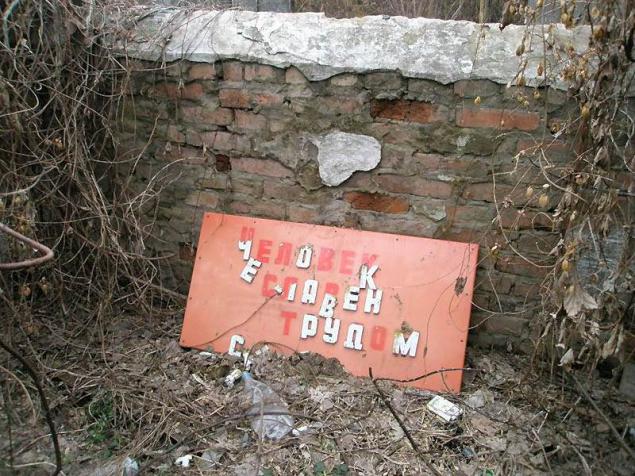 16. Soon, the horizon seemed Artemovo. And it met our epic ruins of the house of culture.
After inspecting the destroyed DC we went towards the mine them. Artem, copra and piles that already could be seen in the distance.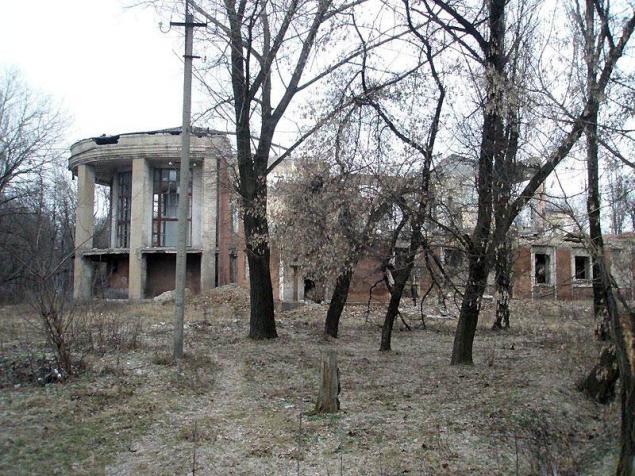 17. Mine him. Artem closed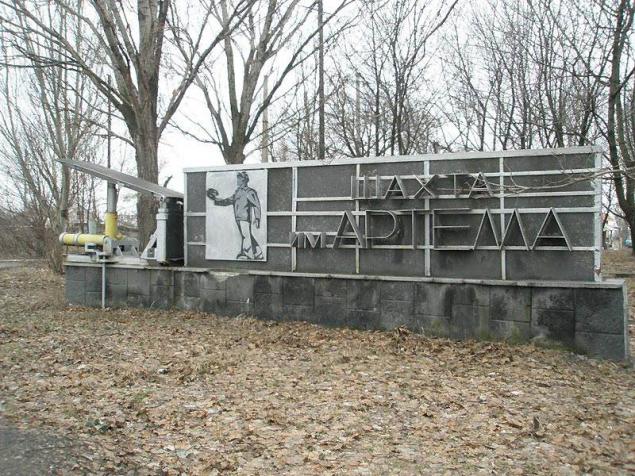 18. On its territory can enter anyone, but mine is not abandoned. In the distance, the tracks wandered some people, one of the pit head headgears spinning wheel. Most likely, conducted some work on the pumping of water, or maybe there are illegal coal mining.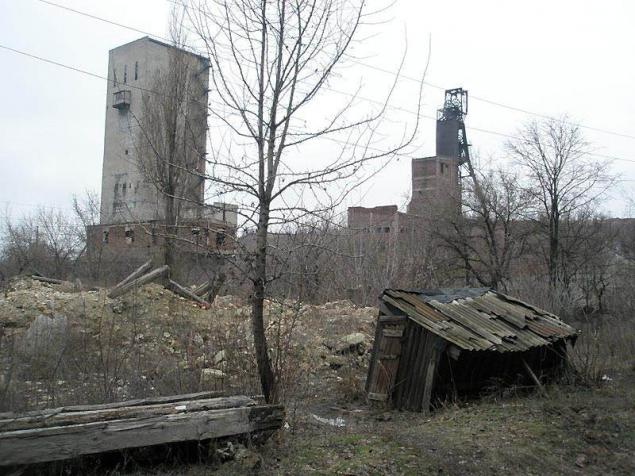 19. In order not to annoy anyone, we did not climb into any shop and just walk through the territory of the mine. The mine was dead silence. Even the crows cawed not. After a few minutes pustoglazyh among these buildings it was somehow not on itself.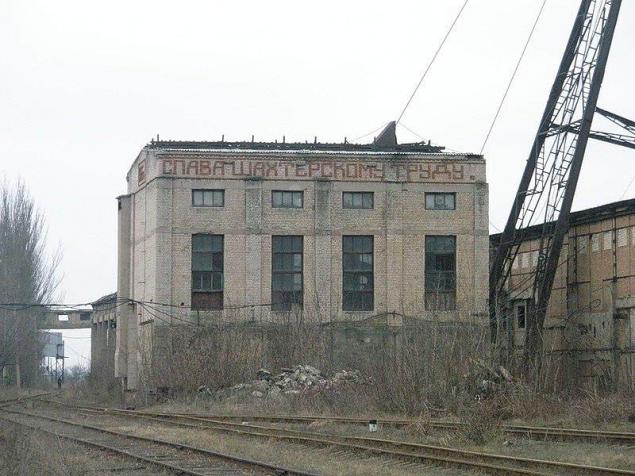 20. The administrative building is used partly. I've never seen anything like it. Some windows punched out and boarded up, and in some lights on and hanging Christmas decorations.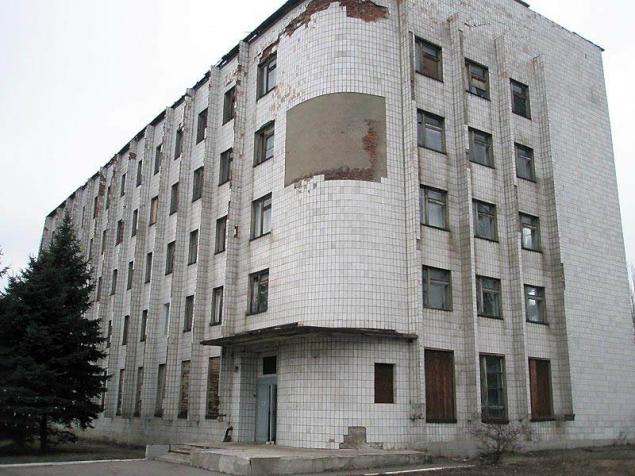 21. But even here the relaxed festive atmosphere reigned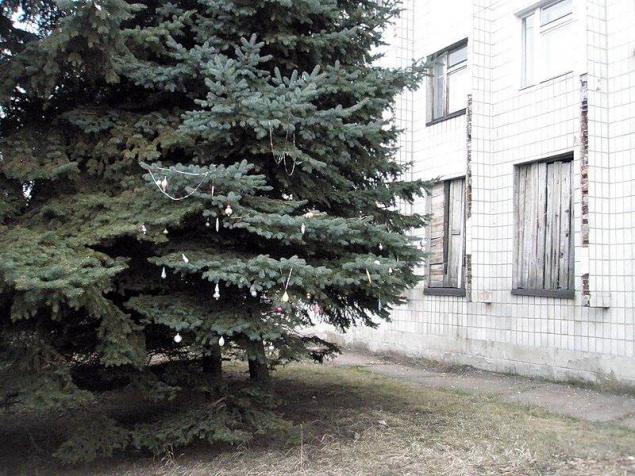 22.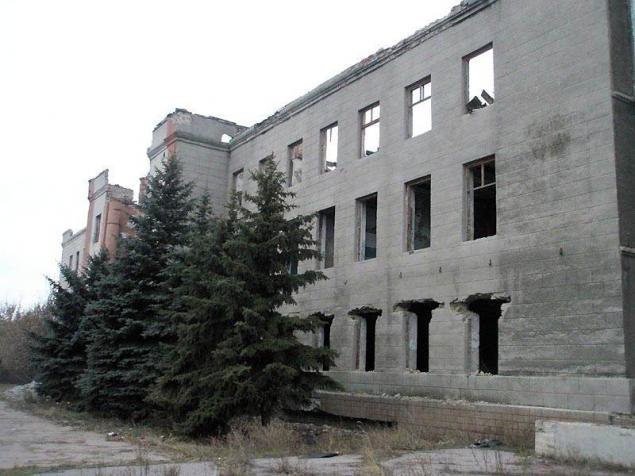 23. A mine located directly opposite a quart destroyed miners' huts. Without hesitation, we plunged back. The impression was as if for the area worked mortars. This is where you can make a film.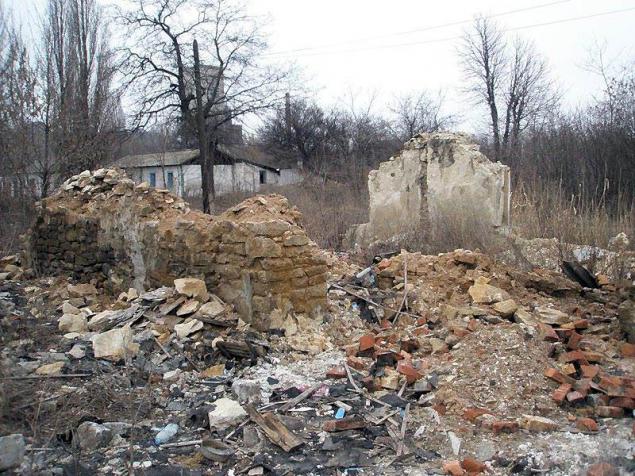 24. As far as I know from the photos, it seems looks Karabakh Agdam city, completely destroyed the Armenian artillery during the Karabakh war. But we did not have any war ...
Among survived this devastation and a few survivors of residential buildings.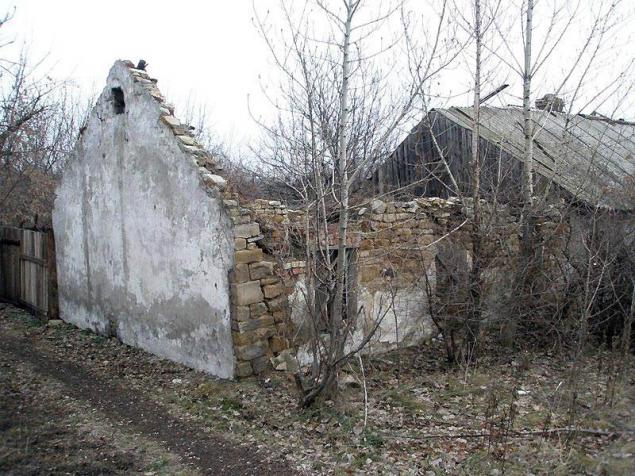 25. And here is a local resident, tired after a hard day's work.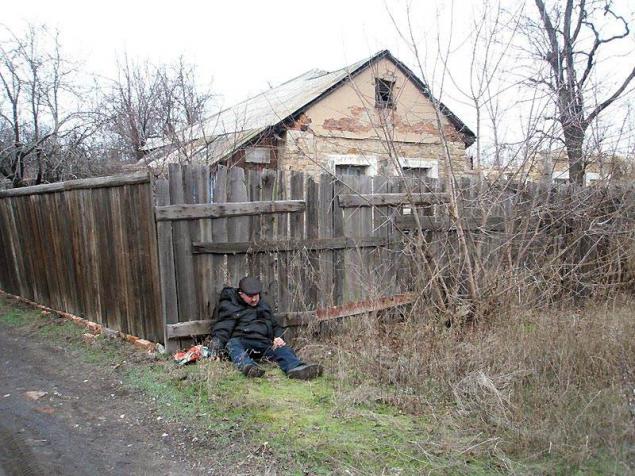 Source: