In turn, Samsung officials say they are ready to file a counterclaim against Apple to protect their own rights, as all the products of the South Korean company is the result of its own research and development.
The South Korean company Samsung Electronics Co. US denies charges of Apple of violating intellectual property rights. The American manufacturer of any claim to the interface and intellectual stuffing Galaxy S 4G, Epic 4G, Nexus S and Galaxy Tab.
The company «Apple» (Apple), finally, the accused "Samsung» (Samsung) that is the rough copies of its design and interface devices. We are talking about mobile phones and tablet computers, which are very similar to the "iPhone» (iPhone) and "Ipad» (iPad) hull shape, color touchscreen and even packaging.
taken from Yandex news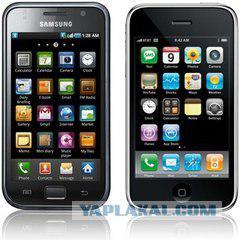 Source: