Here are the people struggling with illegal parking, columns, bollards and chains ... but see a lesson from this can not stand!
Brief istoriya.Penza 25.04.2011g
A certain Igor Kabanov (specifically the name is not changed, the country should know the heroes) in 2010 wrote a letter to the fall of the management company, that he was allowed to arrange a parking space for cars. Estesno was denied, and who ponravitsa parking under the windows? still smooth!
But spring has come! the snow melted and then tries to! increased parking!
Who is allowed? yes no!
Voschem district administration carries out checks!
And accordingly attach photos!
Parking is located 15 meters from the house and takes the lawn!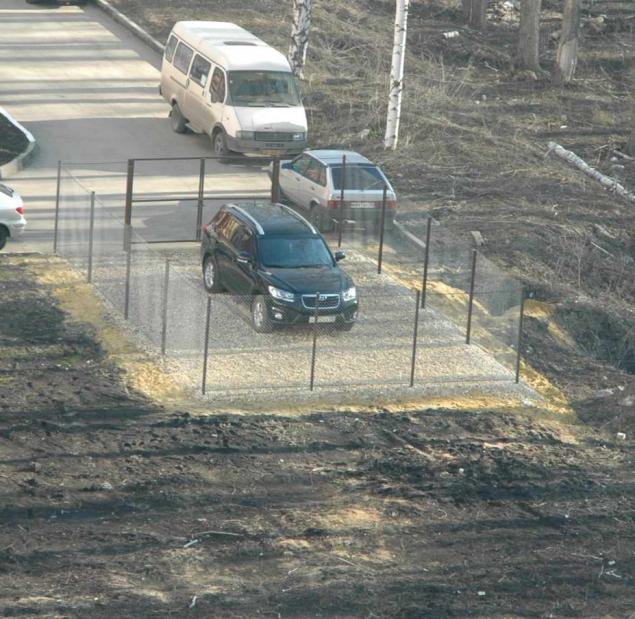 Source: