On September 1 in Mytishchi near Moscow opened a new school.
It was hard to believe for such a large and modern educational institutions.
In fact, it turned out really cool and all the latest.
Let's take a look at this beauty.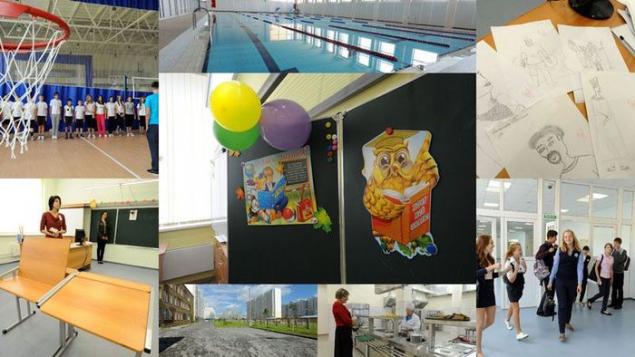 1. The school is located in the new district №15 of Mytishchi, which is now actively populated. The building of the school is impressive in size - 25 thousand square meters, 3 floors + 2 technical floors, 2 courtyards for walking.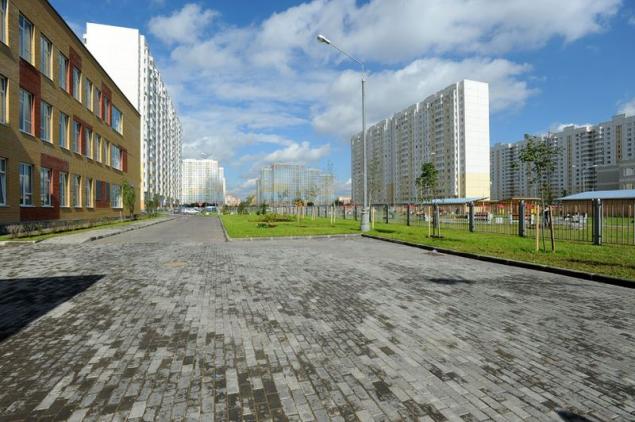 2. Balls - echoes of the vacation school, which was attended by the governor of the Moscow region Sergei Shoigu and head of the Mytishchi district V. Azarov.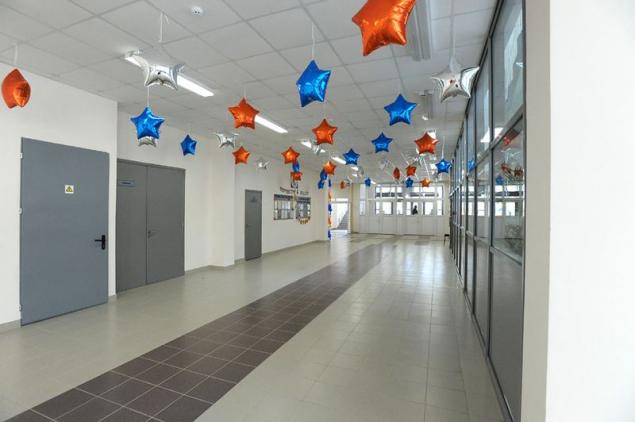 3. In the first year the school gained as much as 6 classes of first graders (185 children), that in general it is not surprising, given that the neighborhood is quite young.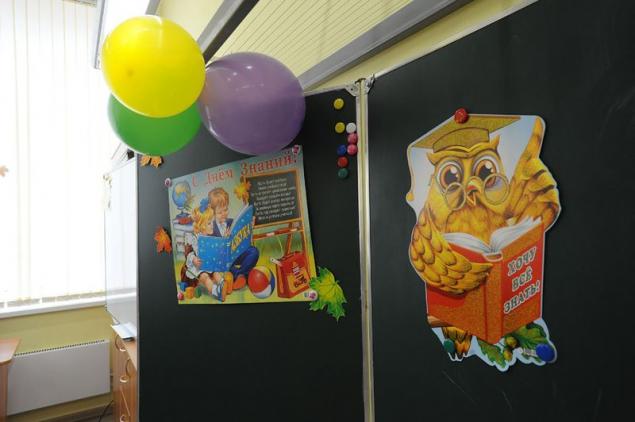 4. And the senior class - 10 and only (25 children).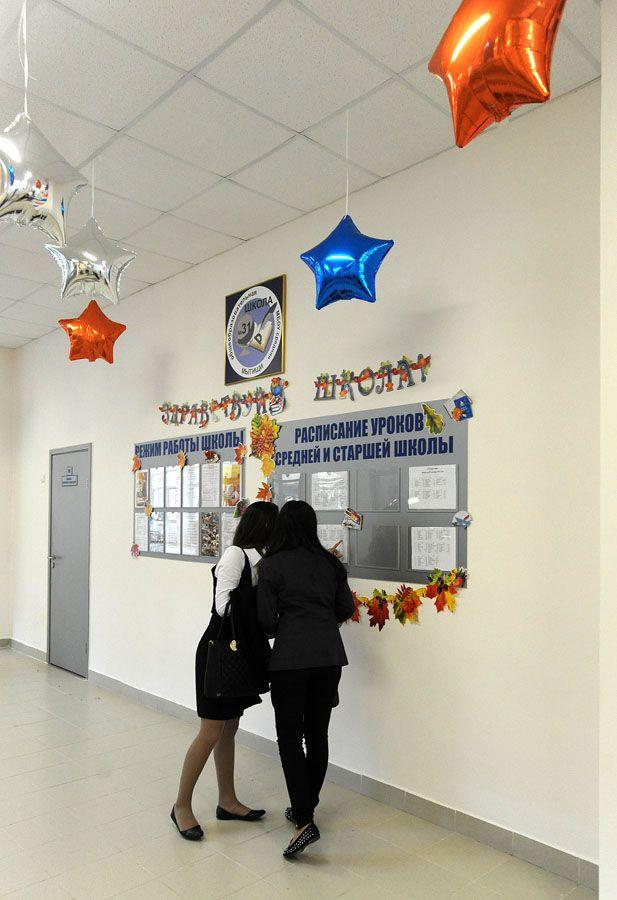 5. Under playgrounds isolated area slightly less than 1 hectare, with a total area of ​​school - as much as 3 per hectare. On the playground, we even found a core sector for throwing :)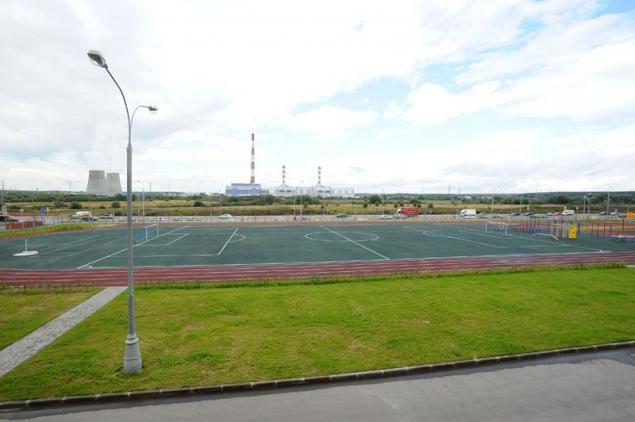 6. Playing area for younger classes.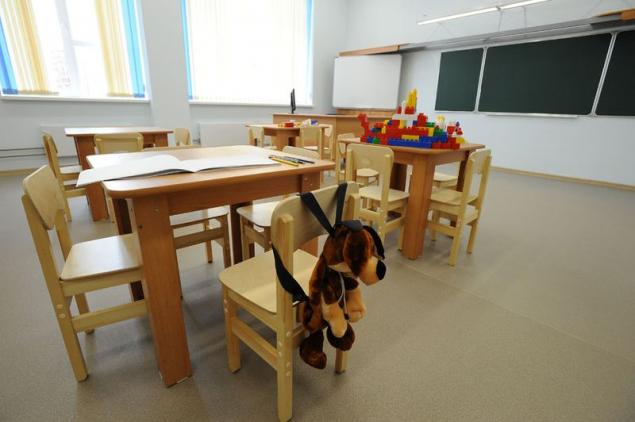 7. From the first days began to form the first school tradition.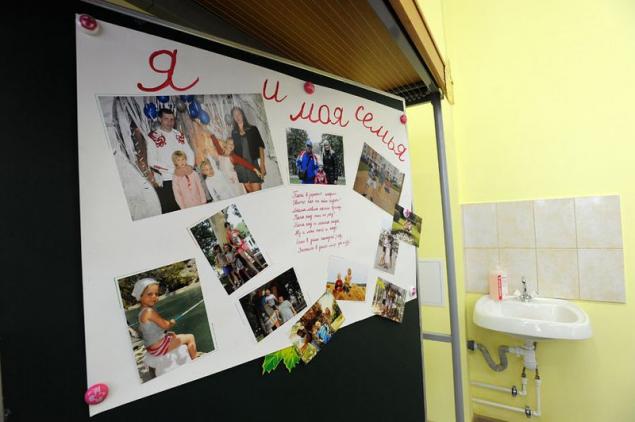 8. Drawing on the theme "How I Spent My Summer".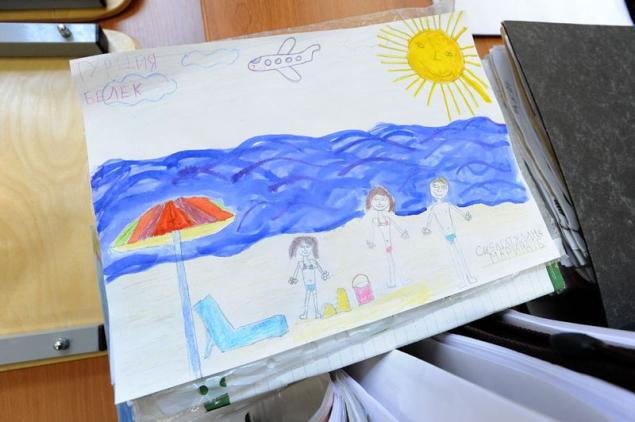 9. Very cheerful music teacher showed us a new tool.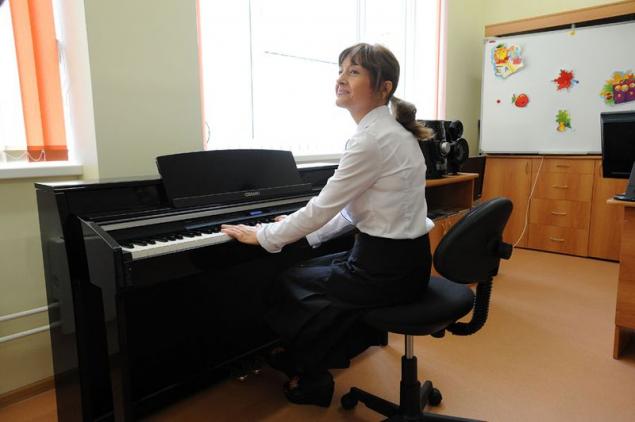 10. Vtoroklashki.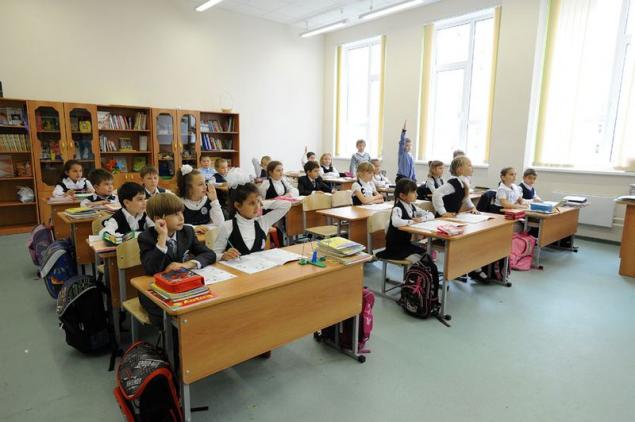 11. Whole school is designed for 1,000 people, but it is the child's learning 832.
12. A very important part of any institution. All checked - everything is functioning and clean, even have toilet paper. And last but not least, there are toilets in the children's individual cabins, in our school was not like this.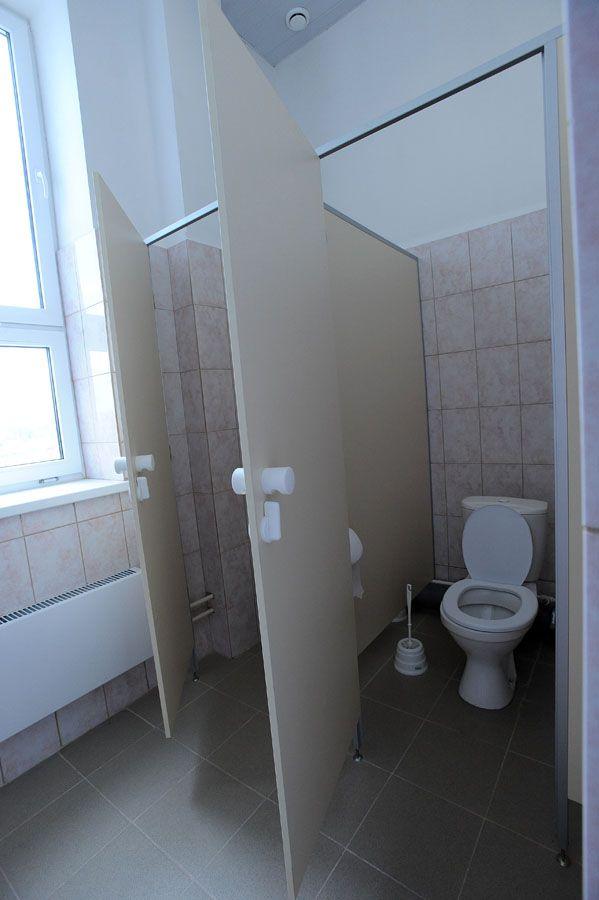 13. The school provides education for children with disabilities - there is a lift, ramps and accessible toilets that can not but rejoice.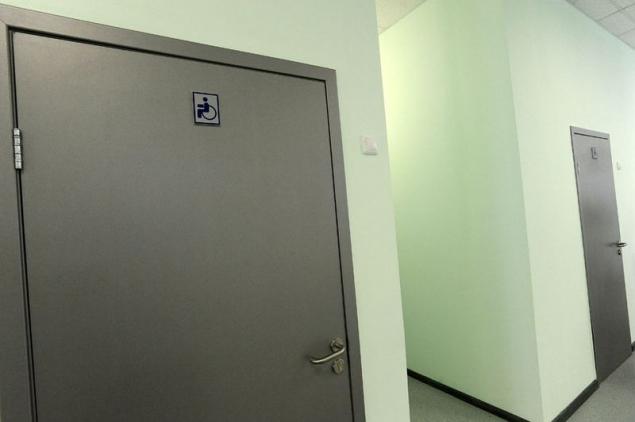 14. Drinking fountains are a success.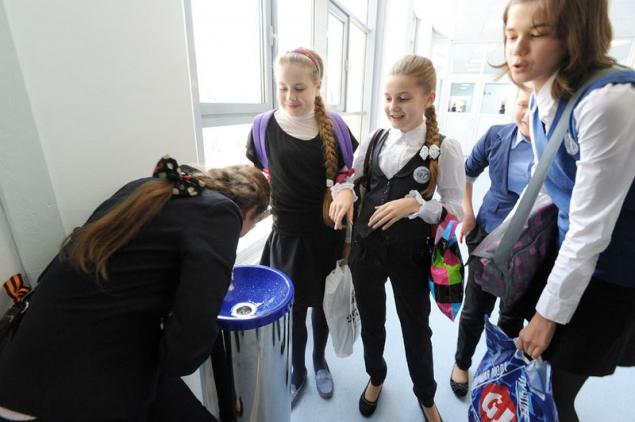 15. Girls are girls. We ask them perefotografirovat because someone got ugly :)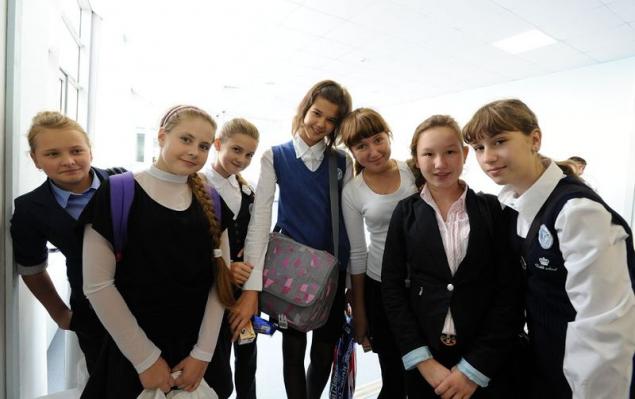 16. The assembly hall is designed for 460 seats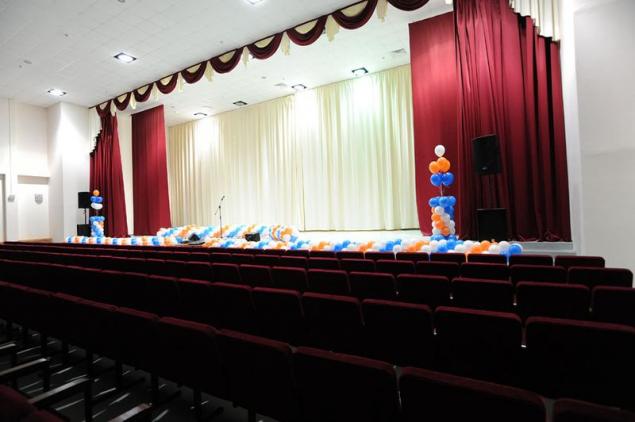 17 and is equipped with the latest technology.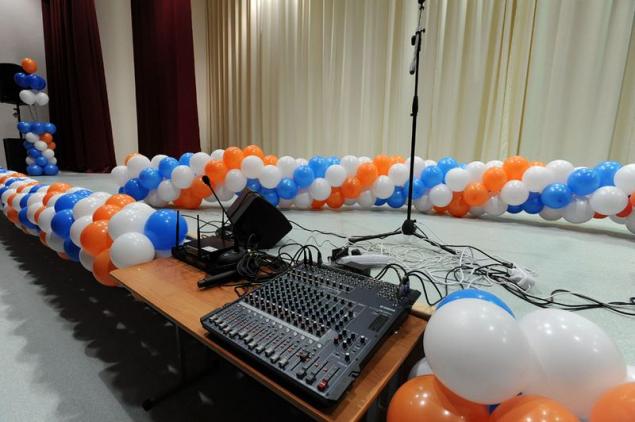 18. In the gym can simultaneously engage in class 3.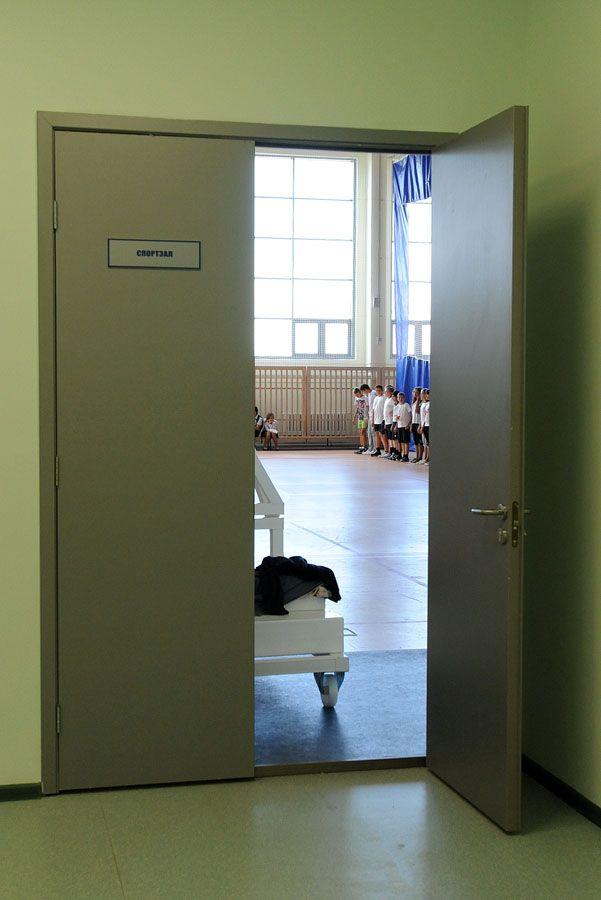 19.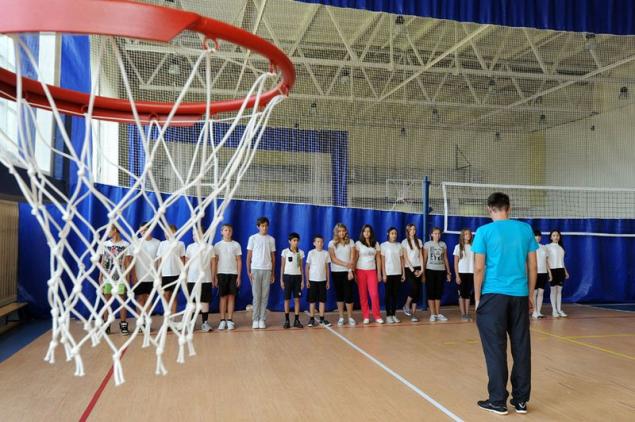 20. All changing rooms are equipped with shower, but we were not allowed - you can not go there without a change of shoes.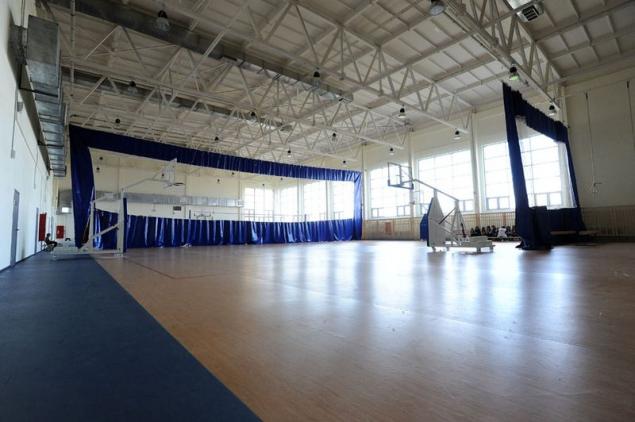 21. There is also a gym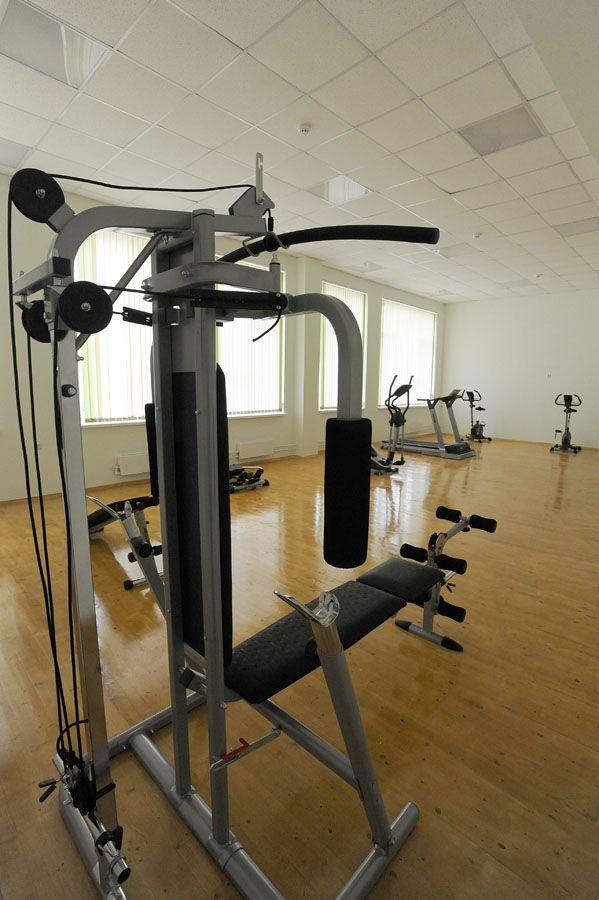 22. 2 swimming pools (large and small primary school). As we were told, of three hours of physical education a week, one - the swimming pool. Beauty? :)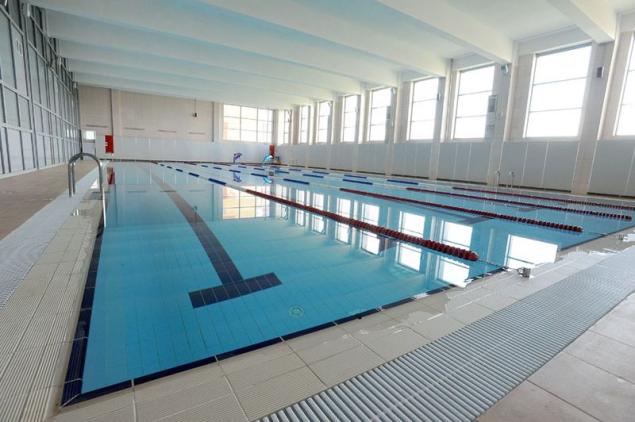 23.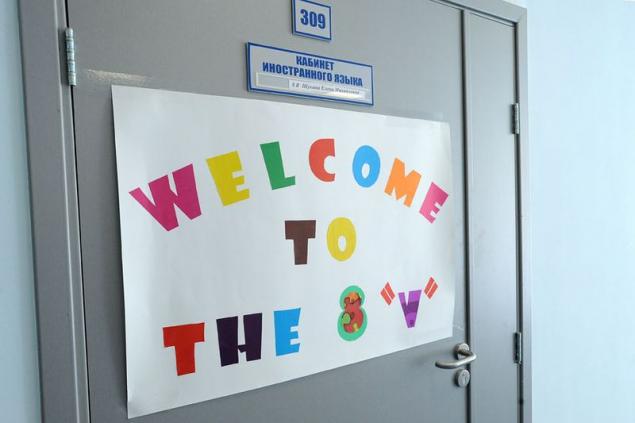 24. The class of foreign language detect the projector and a lot of other equipment.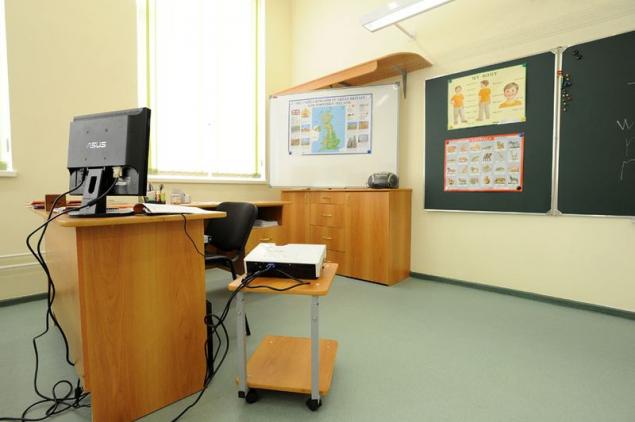 25.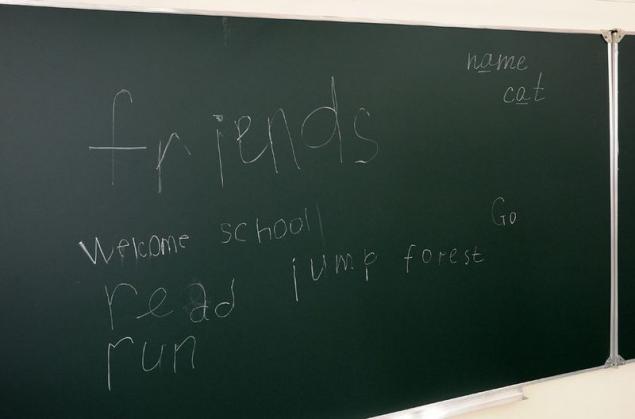 26. A class of computer. A whole school of 4 (four-you-re) !!!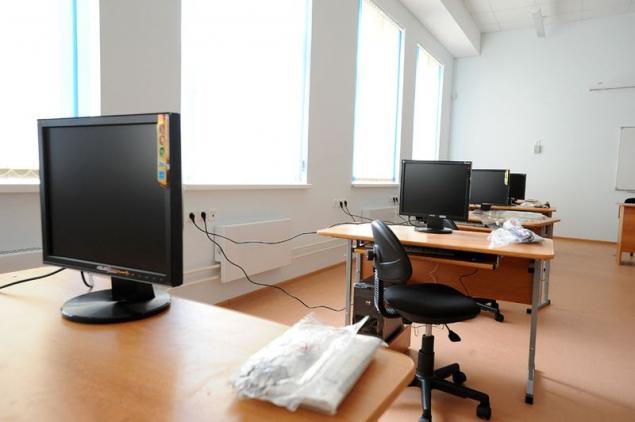 27. The school provides the wearing of forms, but each class chooses his.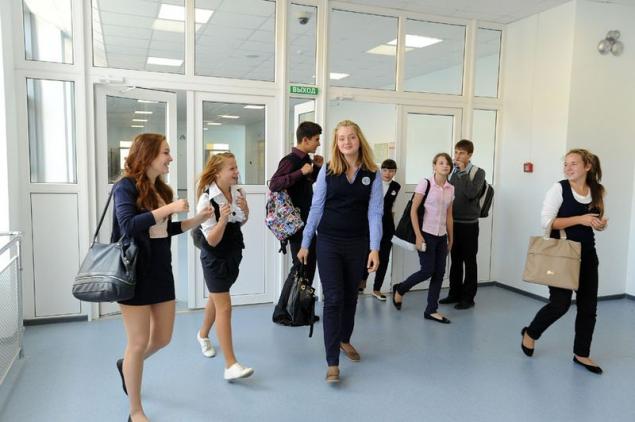 28. The Cabinet of Fine Arts.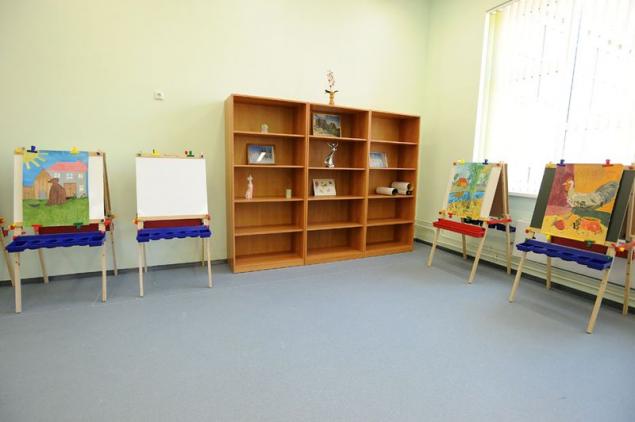 29. benches turn, turn ... in easels :)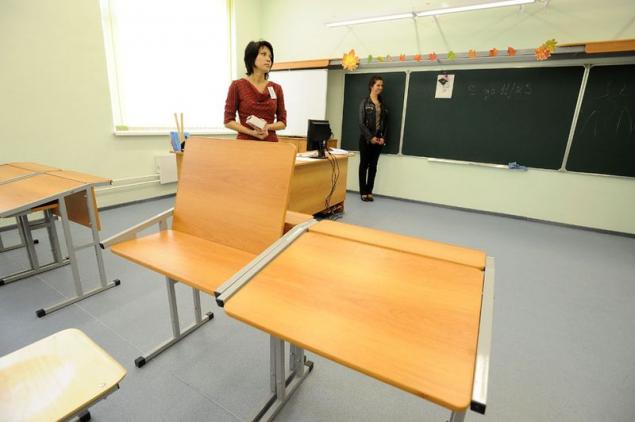 30. If a child has a talent and desire, it can continue to draw in additional training at the school circle.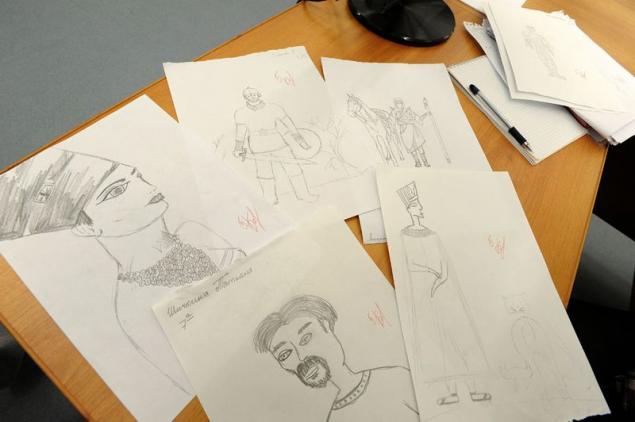 31. Pride Trudovik (by the way, now they are called "teacher technology") - a modern hood. And in the school are equipped with carpentry, metalwork, sewing workshops and study cooking.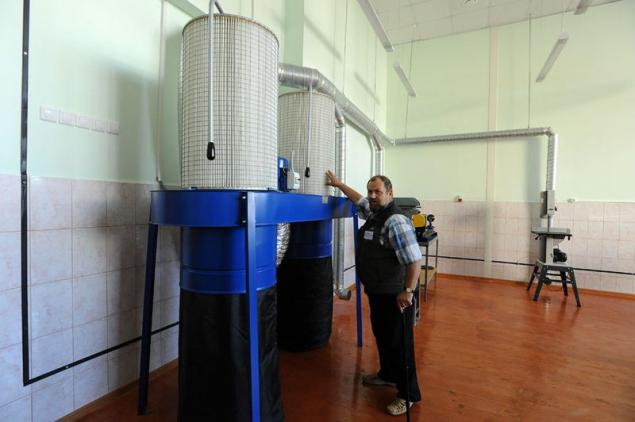 32. Crafts students.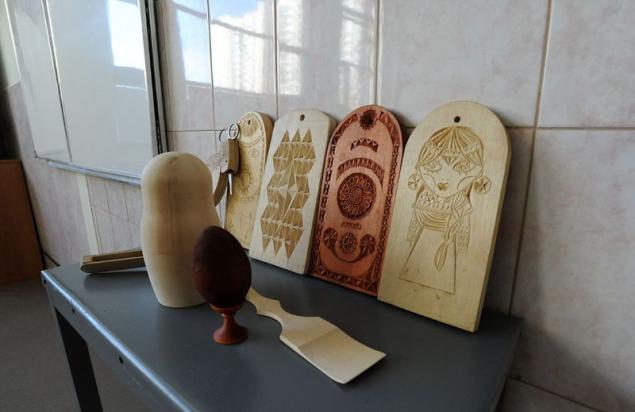 33. Another teacher's not really rendered habitable.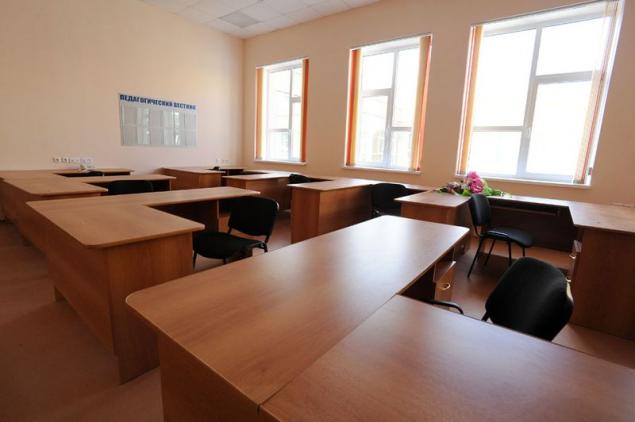 34. tremendously eatery.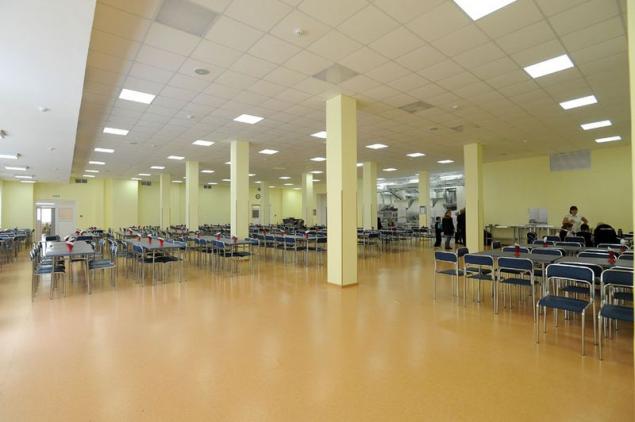 35. The cost of power is 75 rubles: 31 - B and 44 - Lunch.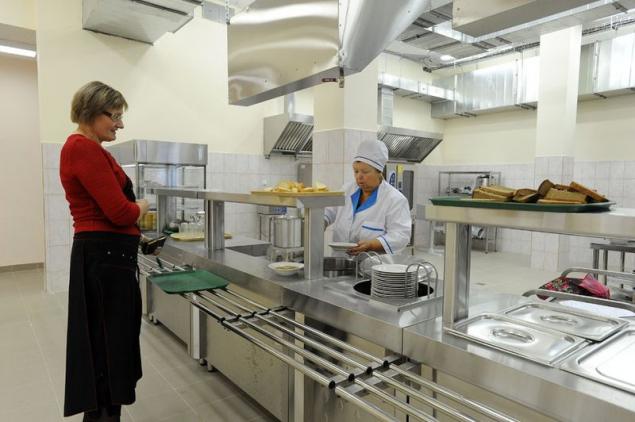 36. A little less than half of children eat for free, in support of low-income families.
37. Dinner for 44 rubles :)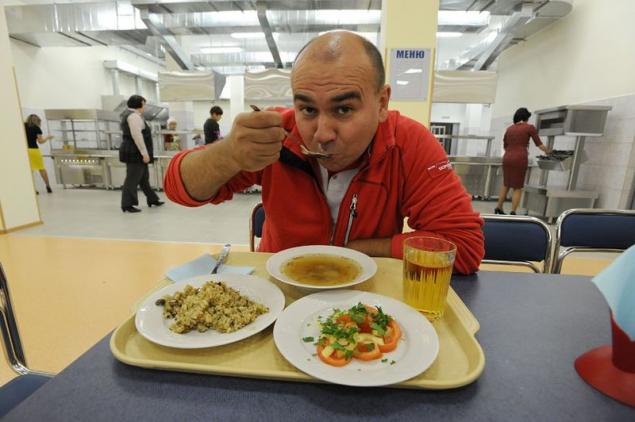 38.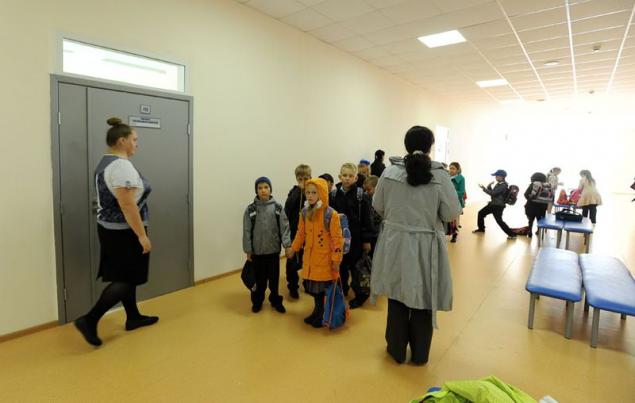 39. The whole area inside and outside the school is under the supervision of dozens of cameras.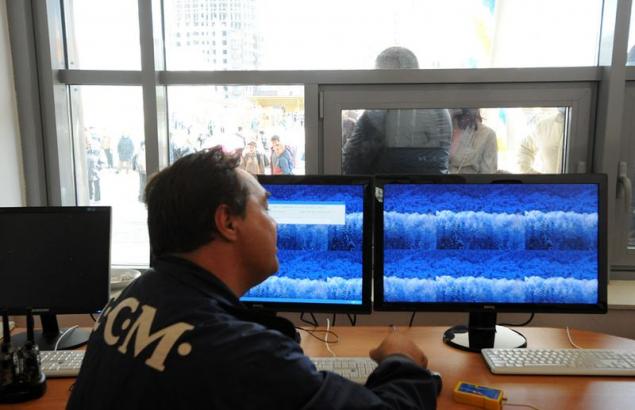 40. Every child has a badge for entry and exit.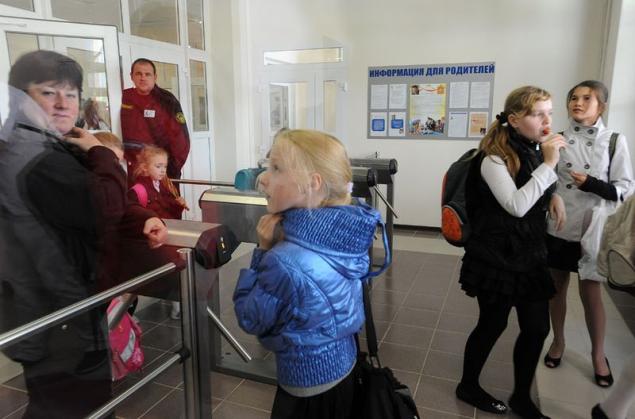 41. These are, it appears, is now building a school in the suburbs. We liked it, we would have given to your child :)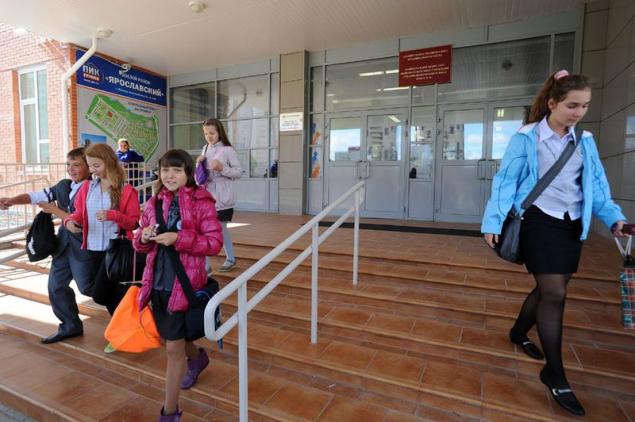 Parents of children and school staff were asked to convey their gratitude to the Governor of the Moscow Region Sergei Shoigu and head of Mytishchi district V. Azarov for the creation of good conditions for study and work. Well, we join :)
Source: bigpicture.ru