In late August, a luxurious apartment in Hong Kong, located in a luxury residential complex Opus Hong Kong, which is located in the prestigious area of ​​the city on the mountain peak, was sold for a record $ 61 million.
Square new apartment on the eighth floor of 576 square meters. m. per sq. meter of this property had to pay $ 105 903. Thus, the apartment became Opus Hong Kong the 4th most expensive real estate transaction price per square meter, done in 2012. Flat broke the record penthouse Tokyo Roppongi Hills, thus becoming the most expensive apartment in Asia.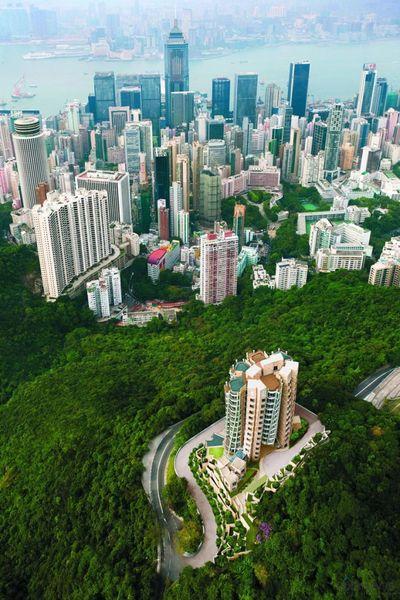 The shape of a new residential complex in Hong Kong Hong Kong resembles Opus cane leaves which develop in the wind. The residential complex, located on the slopes of Mount Peak, a total of 12 apartments: 10 of them are single-level, two - duplex. The area of ​​apartments ranges from 560 to 640 square meters. According to expert estimates, the monthly rent for an apartment in the area where the complex is located, to an average of HK $ 60-90 (7, 7-11, 6 US dollars) per square foot. Thus, the apartment in Opus Hong Kong can bring between 360 and 540 thousand. Hong Kong dollars (46 to 69 thousand. US dollars) per month. Residential complex Opus Hong Kong, where the apartment is located, was designed by the owner of the Pritzker Prize, the famous architect Frank Gehry, who is famous for such architectural masterpieces as the Dancing House in Prague (Czech Republic), the Guggenheim Museum in Bilbao (Spain) and the Walt Disney Concert Hall Los Angeles (USA). The most expensive apartments in the world in the total cost is still a property in London at Hyde Park One, in a newly built residential complex Knightsbridge, bought by Ukrainian billionaire Rinat Akhmetov, for $ 220 million ... and a penthouse in Monaco, which was acquired in 2010 for 306, $ 5 million.